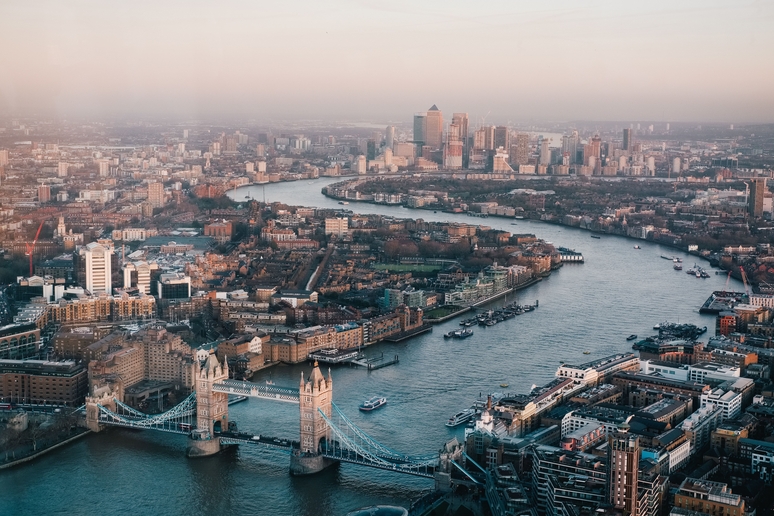 May 15, 2019
So much for the royal baby updates — this week is all about fish-n-chips, double-decker bus tours and making sure global teams can be as connected as possible. That's because I'm attending UC Expo 2019 in London, joining over 6,000 of the world's leaders in business communications and collaboration to explore topics like AI for better teamwork, cloud collaboration technology and security.
But more importantly, we're also here to announce some of our own news: as of today, Dialpad is officially opening the doors to our London office. This is the first office we're opening in the EMEA region, and we can't say enough about the team we've already begun building here and the opportunities for growth.
Specifically, the office will be focused on channel sales to capitalize on the incredible momentum we had in 2018 (289% channel revenue growth and 358% new channel customer growth YoY). Leading the charge as Channel Directors are two of the sharpest minds in the business: Jeremy Slater and Russel Bigg. Joining from Zoom, Jeremy will manage Sales and Indirect Partnerships in London. Russel, who led the channel team and partner ecosystem to 70% growth in 1 year at West Corporation, will build out Dialpad's EMEA-specific partner program.
If you happen to be at UC Expo, too, come say "hi" — we're at booth H124 in the UC Expo hall, and I'm speaking tomorrow (May 15th) at 2:30 pm about AI's role in the future of work. If you're not here, don't worry — we'll raise a pint to all our amazing customers, partners and network friends who have made this expansion a reality.