Enterprise phone system
In order to improve efficiency, cut costs, and increase their bottom line, many medium to large businesses and corporations opt to use enterprise phone system as a part of their tech stack.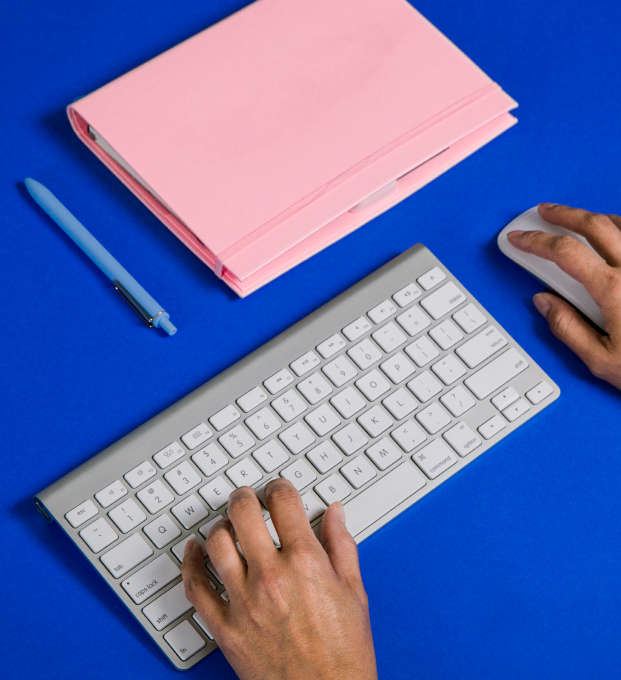 A business phone system is essential to companies of any size, but when you reach enterprise level, the phone system can actually make or break your business.
We're not just talking about fancy functionalities. We're talking about must-haves for large enterprises and organizations like instant scalability (for when you need to ramp up hiring quickly around the world), guaranteed 100% platform uptime, and HD voice and video quality anywhere in the world..
If you're an enterprise that isn't using an enterprise phone system yet, you need one.
And "enterprise" doesn't mean "legacy" either. Tacking on a few advanced features to old PBX phones still doesn't always make them the best option.
If your enterprise is thinking of truly going to the cloud, then your phone system's technology needs to be cloud-based too.
We'll go into more detail about what this looks like in just a bit.
What phone systems do enterprises typically use?
PBX
A PBX (Private Branch Exchange) phone system works by connecting all of its users to a single phone network using hardware that lives in the physical office. (Kind of like servers in your typical server closet.) PBX systems can host large numbers of people, which has made them traditionally the go-to choice for medium and large businesses.
They used to only allow you to call people within your company, but recent adaptations of PBX phones allow for external calling too, which is a big reason why they haven't entirely gone away.
They're also compatible with different types of hardware, including desk phones and Android and iOS mobile devices.
The only downside of PBX is that it relies on hardware, which can be expensive to maintain and update.
(That's where cloud PBX comes in. It's a phone system that combines the best parts of PBX and VoIP.)
VoIP
VoIP (Voice over Internet Protocol) phone systems route calls through your internet connection. This allows companies to handle tons of calls from almost anywhere in the world, which makes VoIP telephony one of the more popular solutions today, for businesses of any size.
Depending on which VoIP services or providers you're looking at, one of the big benefits is improved uptime. After all, when your phone service doesn't rely on hardware that can break or become outdated, it helps keep your phone lines open.
Since business VoIP solutions operate over the internet, they're also compatible with virtual softphones or apps that you can use from your laptop or mobile devices. For example, Dialpad's phone system also includes instant messaging, SMS, video conferencing, and other functionalities—all in one place: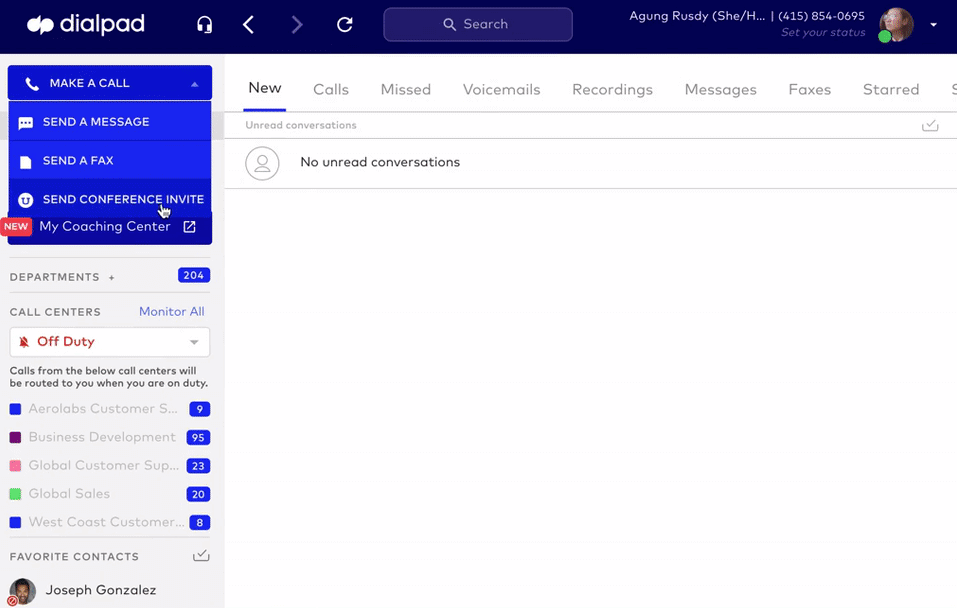 👉 Fun fact: A KSU (Key System Unit) phone system is another type of phone system you might come across. It's better for small businesses with around 80 employees or less, and while KSUs can be cheaper for very small businesses, they're not very scalable. (A Key System can act as the central control device that also takes care of call routing for a small business.)
What are the benefits of using Dialpad as your enterprise phone system?
Minimal maintenance
Adopting a cloud-hosted enterprise system allows you to avoid the costs that come with maintaining on-premise equipment. Don't worry about upkeep—your phone service provider will cover maintenance costs. (There really are no maintenance costs, since the provider owns the infrastructure.)
Platform-wide upgrades to software, though, also require downtime to process updates, leading to lost business. Not only that, employees then have to re-learn the software repeatedly as interfaces and functionalities change.
With Dialpad, upgrades are released in small, incremental stages—which is safer, more stable, and creates a better user experience. Updates also cause zero downtime for end users, which means no dropped calls or interruptions to call queues when these updates happen.
More agility
The best modern business phone solutions are super scalable. No matter how quickly your business grows, they can grow alongside you. Depending on if your team is fully softphone-based or not, you may not even need to invest in any new hardware.
Built on a modern DevOps approach, Dialpad grows with you while preventing overbuying and overprovisioning of services. Our truly scalable infrastructure uses microservices to simplify the tasks of any one service, making upgrades frequent and easy. With its autoscaling features, the Google Cloud Platform allows us to scale and modify your Dialpad instance depending on traffic size.
Our microservices approach is designed to scale with your business, meaning fast and easy user provisioning through SCIM & SAML integrations. This allows you to expand into new markets and work worldwide while still using your dedicated Dialpad phone numbers.
Unified communications
Imagine being able to send SMS and emails, place calls, and host virtual meetings from one desktop platform or mobile app.
That's exactly what enterprise phone systems and UCaaS (Unified Communications as a Service) providers allow you to do. Better yet, with Dialpad, you can deploy your system ultra-fast and hassle-free. We charge no extra fees for enterprise-wide deployment—all you need to do is pay your usual monthly fee, and everything else is a breeze.
Using WebRTC to communicate with Dialpad in Google Cloud, your devices can talk to one another in high-quality voice on a Mac, PC, iOS, Android, Chrome browser, or even desk phone. The ability to switch between devices with no interruptions or activity loss means more efficient and intuitive workflows.
👉 Dialpad tip: In Dialpad, you can send messages from every connected device from different IDs—for example, "Customer Support," so you're able to help customers without revealing your own personal cell phone number. No need to toggle between apps or switch devices: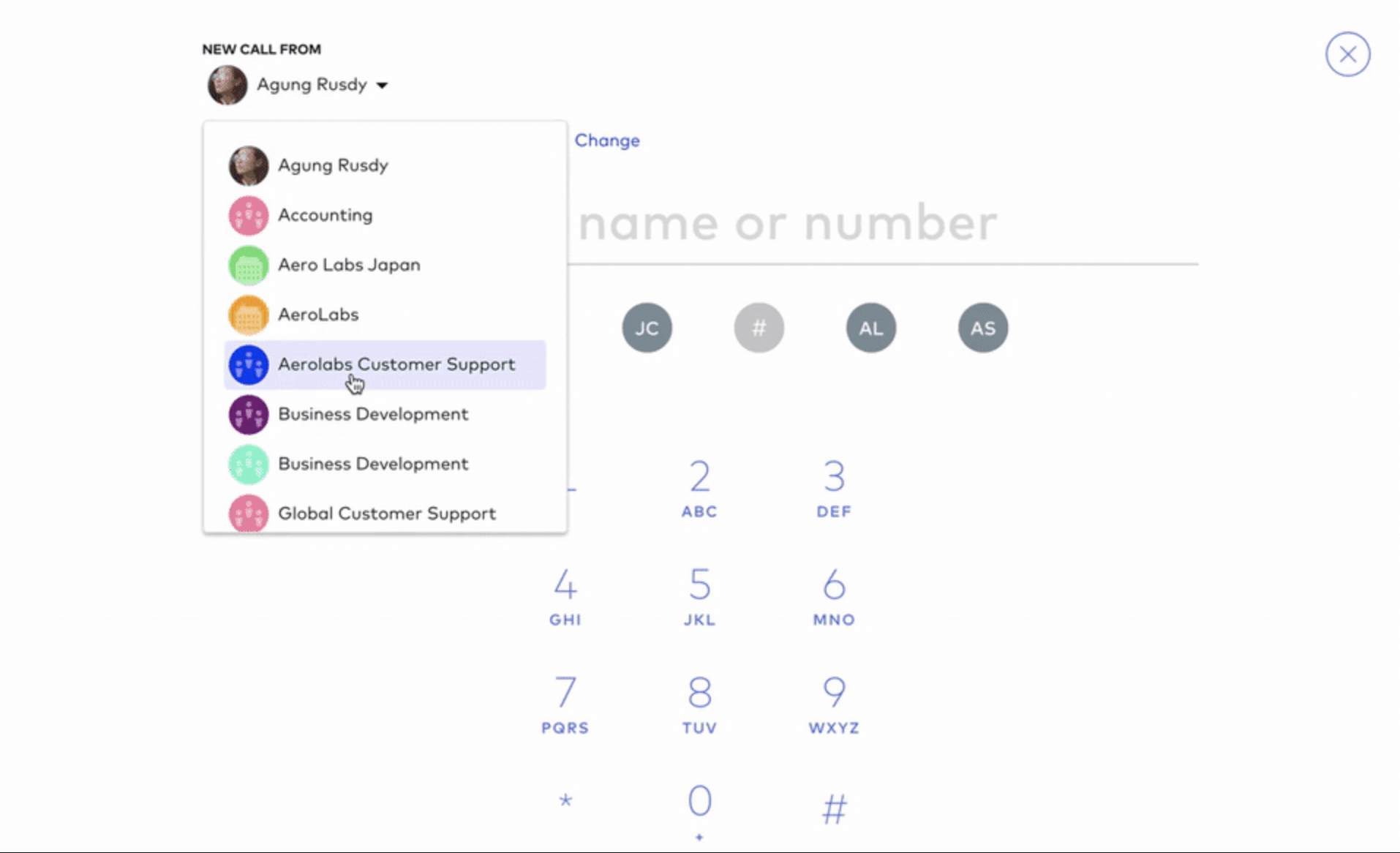 Cost-effectiveness
When you don't have to invest in separate systems for each of your business communication needs, you'll save plenty of money.
It also helps that, as mentioned above, the company providing your software covers maintenance costs. This makes hosted systems significantly more cost-effective than their on-premise counterparts.
The scalable nature of Dialpad's infrastructure prevents overbuying and overprovisioning of services. Unlike many service providers who have to use the expensive routing paths mapped out by their third-party services, Dialpad keeps traffic local with our global data centers—which is more cost-efficient for you.
9 enterprise phone system features in Dialpad
1. Cloud-first architecture
Many enterprise phone systems today have been around for years—some, even decades. Their technology tends to be grounded in traditional on-premise phone systems, which are expensive and difficult to administer.
Dialpad's proprietary split cloud architecture is built with a telephony-first approach. It combines this with the strength of dedicated hardware for better connectivity, reliability, and high call quality to create a powerful and truly modern business communication platform.
2. Voicemail
If your team can't take every single call at work, then it's a good idea to have some kind of voicemail feature in your phone system.
Dialpad's voicemail feature doesn't just save voicemails for you—it automatically transcribes voicemails too (more accurately than Google). Because sometimes when you're in meetings, it's easier to read a visual voicemail than listen to it.
Not only that, you can even forward a voicemail to a teammate: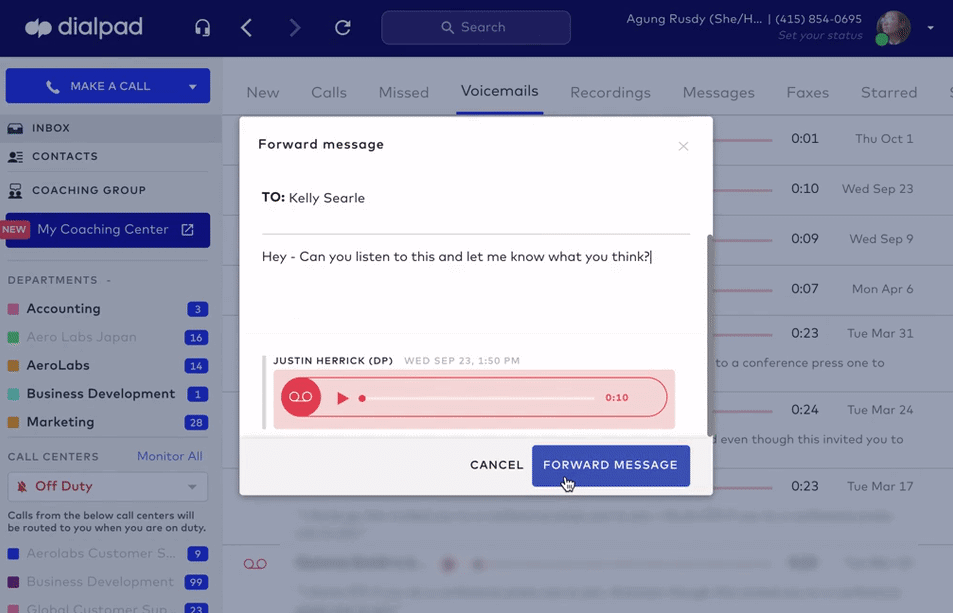 You can also choose to receive an email every time you get a voicemail in Dialpad, so you never miss a message again.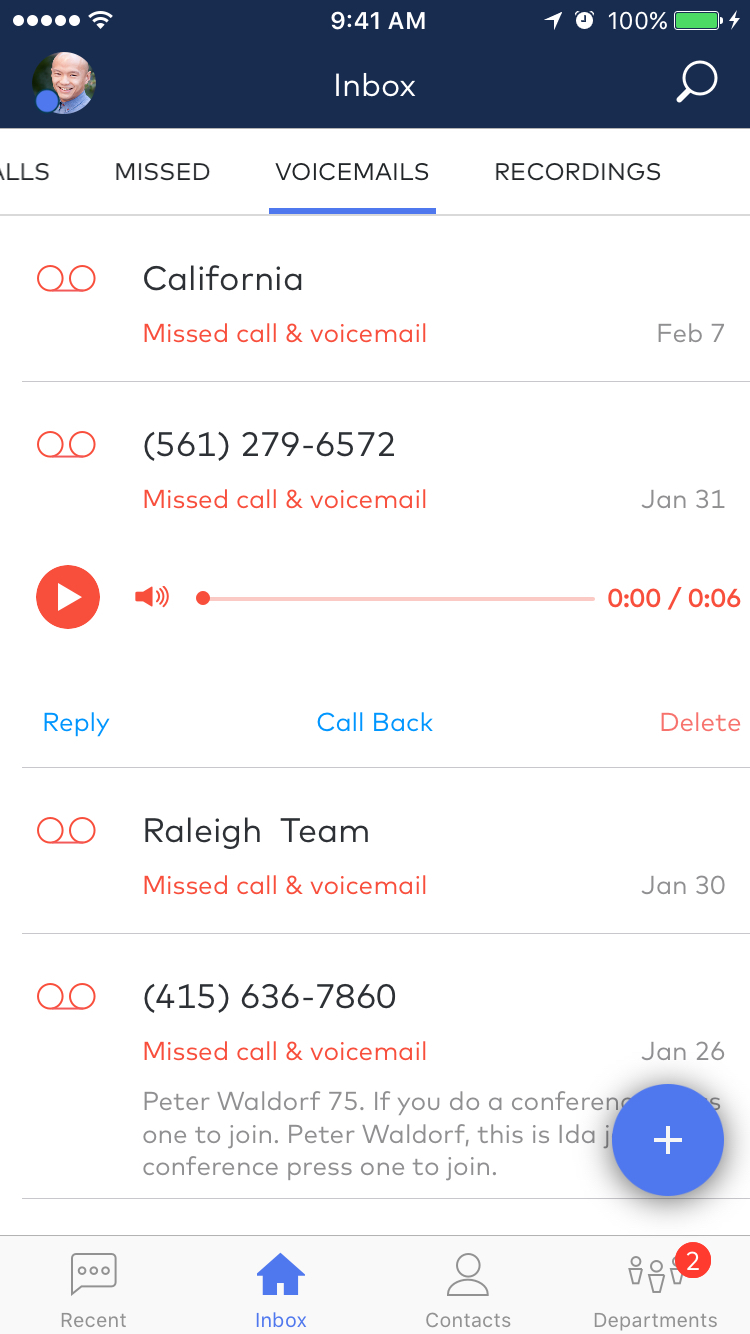 3. Video conferencing
If any of your teams work remotely, it can be challenging for everyone to collaborate effectively on projects using the same tools. That is, unless you've got an enterprise phone system that allows you to have video conference calls on the same platform.
For example, in Dialpad you can make a call or start a video meeting—right in the same place: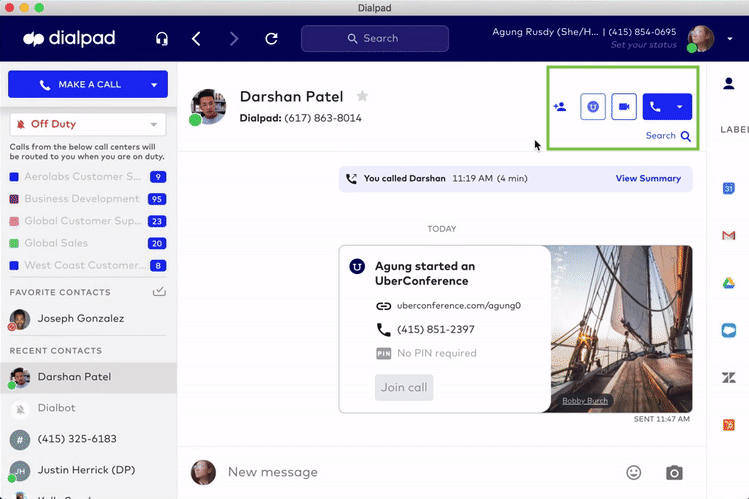 And if your organization collaborates with external vendors or third party partners often, they don't need to download the app to join a video meeting with your team. In fact, you can use Dialpad's platform (including the Contact Center product) in a web browser, with all the same functionality as in the app: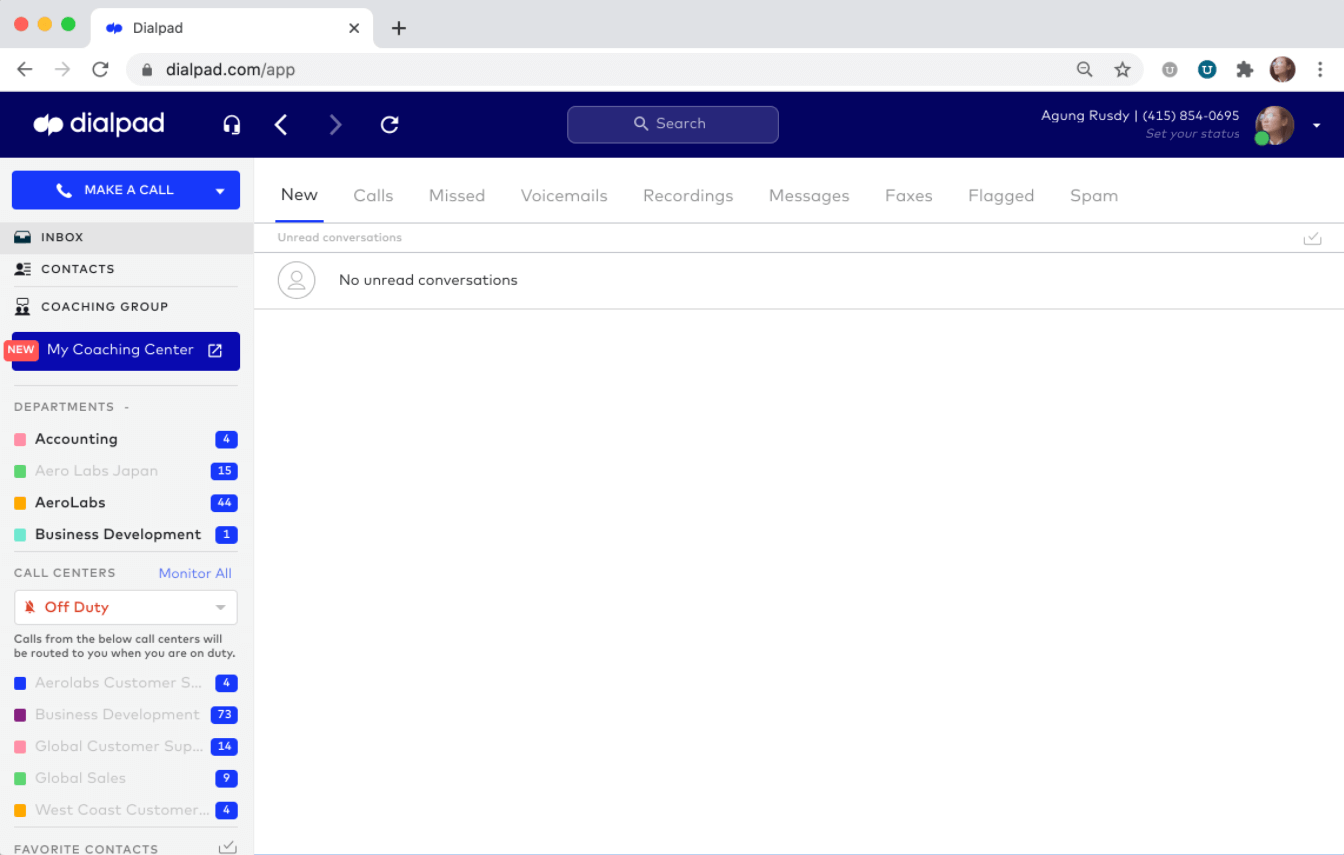 Whether you want to look at call analytics in real-time or start a conference call, you can do it all in a web browser. For enterprises with dispersed teams that use a variety of different devices, this frees users from having to use a particular brand of device.
4. IVR / auto-attendant or virtual receptionist
Interactive voice response (IVR) does two important things for global enterprises. First, it allows callers to direct themselves to the right place, which minimizes the time they have to spend waiting around. Second, it provides solutions to callers and customers when your agents aren't available.
Often, IVR works in tandem with an auto-attendant to automate your queue system entirely. This cuts down queue and hold times drastically.
With Dialpad's IVR system, not only can your customer communications team easily customize menu options, they can also use the built-in analytics to see how effective the IVR menu is and where adjustments should be made: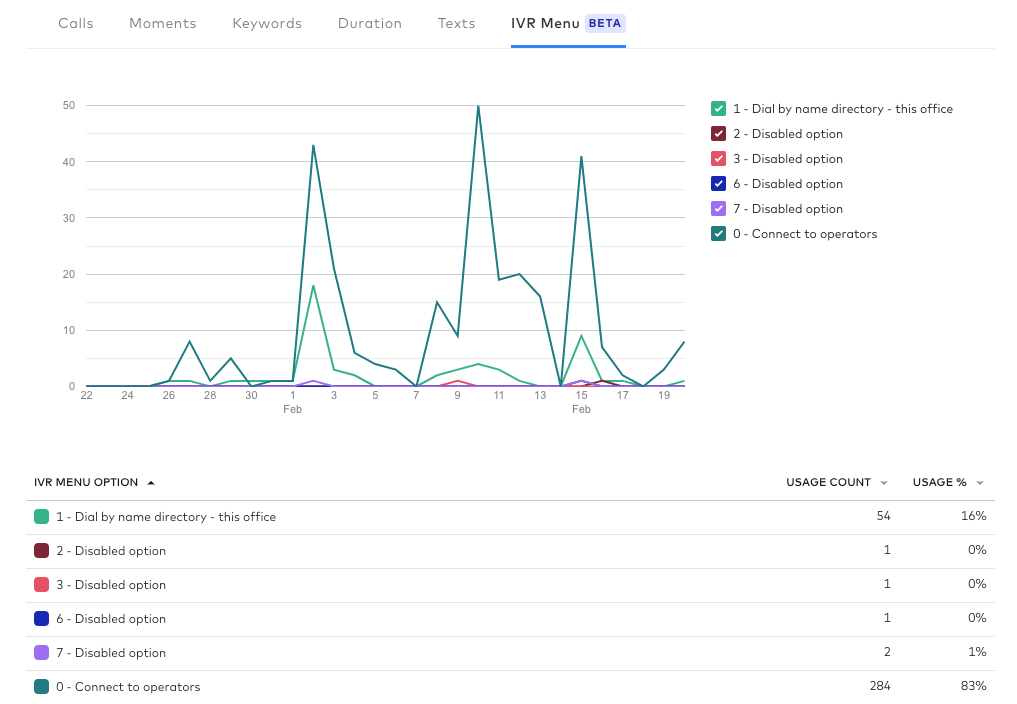 Some people also refer to IVRs as virtual receptionists because they do pretty much the same thing: route inbound calls according to your own customizable criteria. This makes for quick, automatic call transfers and reduces the length of your call queues by making sure every caller is directed to the right person with minimal human intervention.
Having a virtual receptionist is especially useful if your organization gets many calls because it helps you regulate your incoming call flow so that you can handle incoming calls more efficiently and help callers direct themselves to the right agent: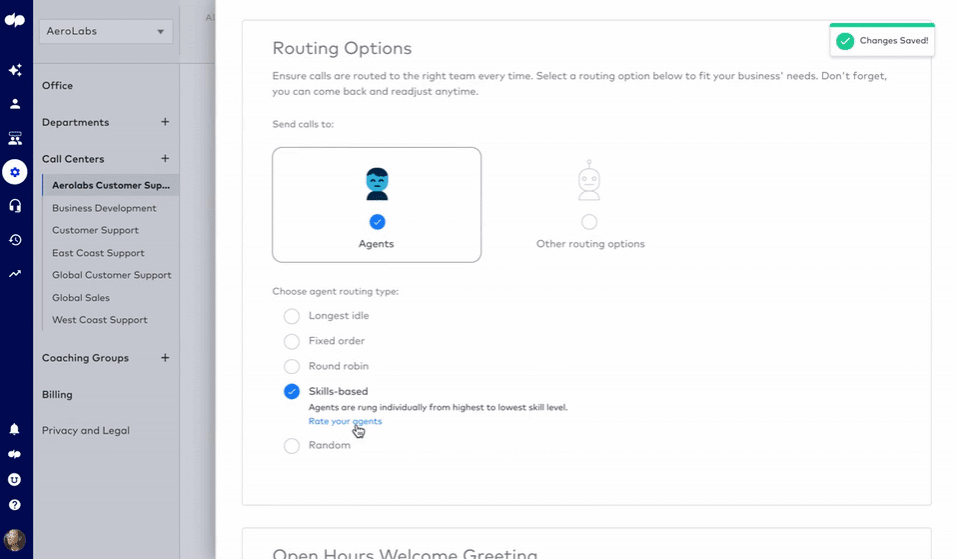 5. Call recording
Having access to call recording is useful, especially for asynchronous teams that are dispersed across different time zones.
Not everyone can always make every meeting, and in these cases, being able to review the call recording is the next best thing. In Dialpad, you can turn on call recording right from your call screen: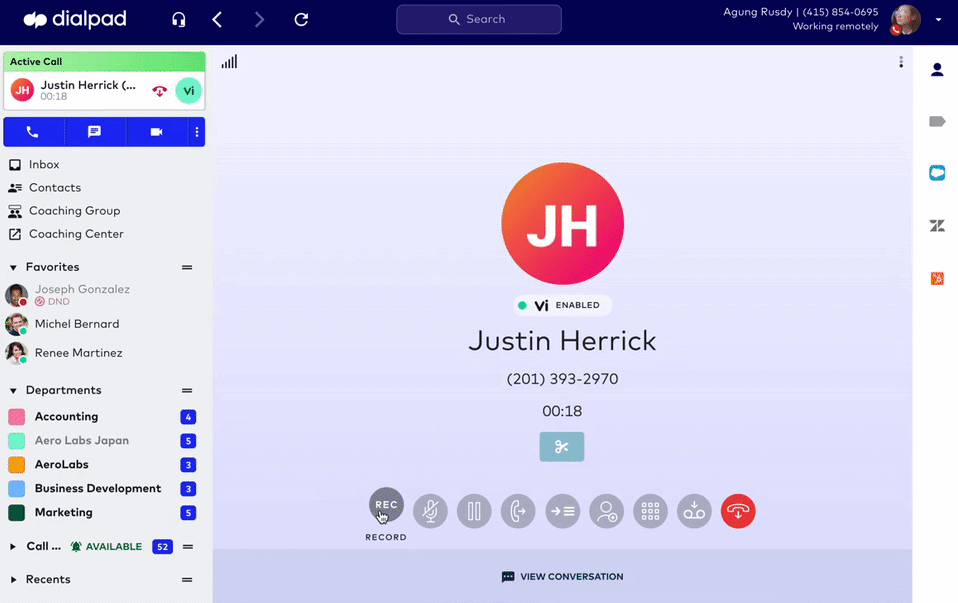 Dialpad's Voice Intelligence (Vi) technology not only transcribes calls—in real time—it also picks up action items and specific phrases or keywords spoken on the call: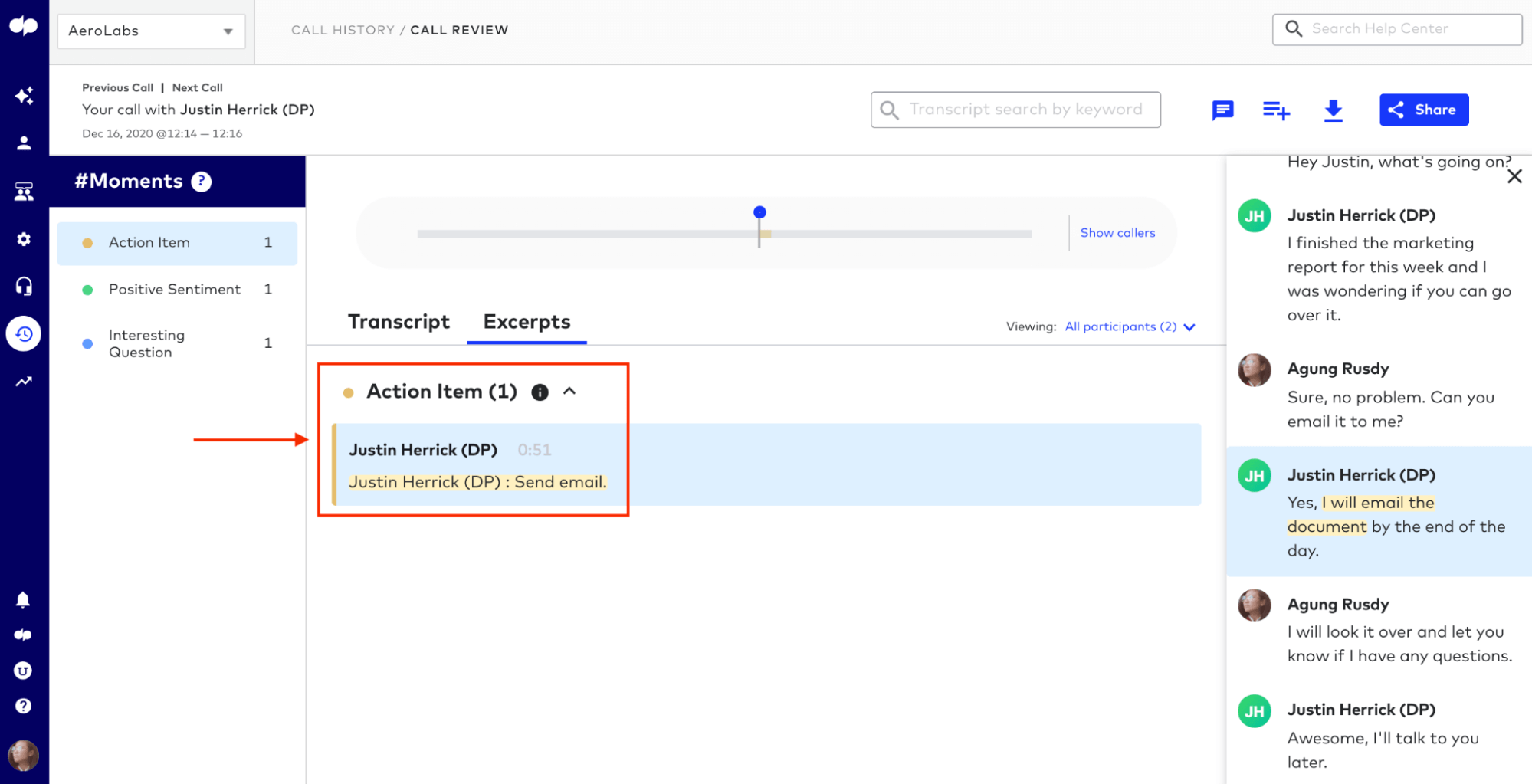 This is particularly useful for contact center and call center agents, since it lets them review call recordings and transcripts and practice how to manage tricky questions that come up.
(Recorded calls can also serve as useful evidence. Customers might ask you what they or an agent said in a previous call. And outside of a call center setting, recordings are just good to have as a record of past conversations and agreements.)
👉Dialpad tip: Call recording comes with its privacy and security concerns. But Dialpad's Recording and Voice Intelligence APIs can automatically pause recording and transcription when your agents are taking sensitive information. Helpful, no?
6. Call forwarding, park, transfer
Again, if you have a team or department that's always on the phone, then you should choose an enterprise phone system provider that lets you park, transfer, and forward your calls.
You've probably heard of transferring and forwarding calls. Call parking is a more unique feature—it involves "parking" an active call in the cloud and allowing anyone with access to your cloud phone system to pick it up. Basically, it's a more hands-off way of forwarding calls.
With Dialpad, you can park calls and even do VIP parking (which puts customers you deem VIPs at the front of the parking queue) and advanced parking (which lets you assign specific agents to pick up a parked call):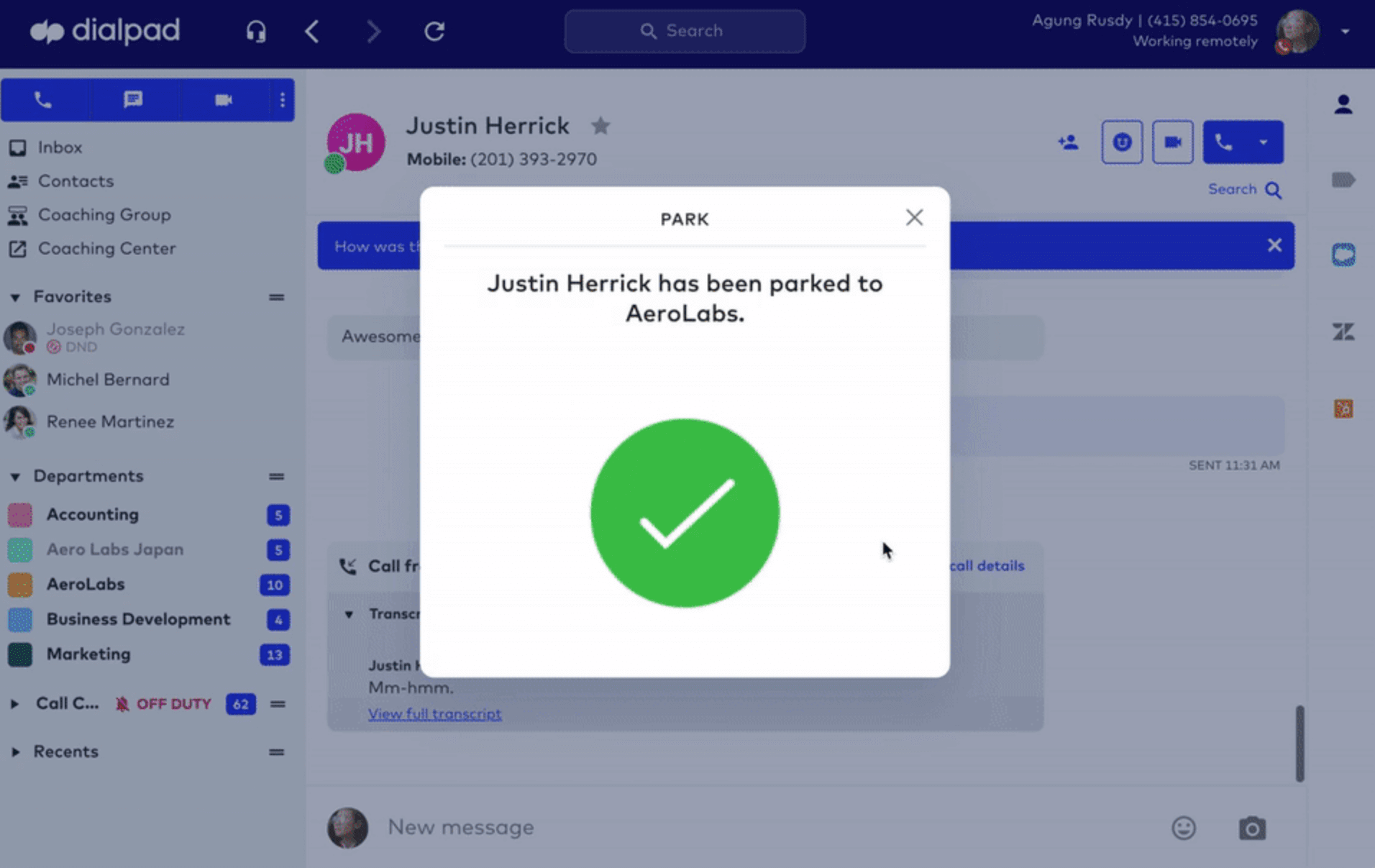 7. Screen sharing
If your phone system has built-in video conferencing, then you might want to go one step further and make sure it has screen sharing too. This will come in handy for presenting in company-wide meetings and conferences if you have a globally dispersed team.
Just because the best person for the big presentation happens to be located in Tokyo doesn't mean the team has to miss out on any parts of their presentation—all thanks to screen sharing.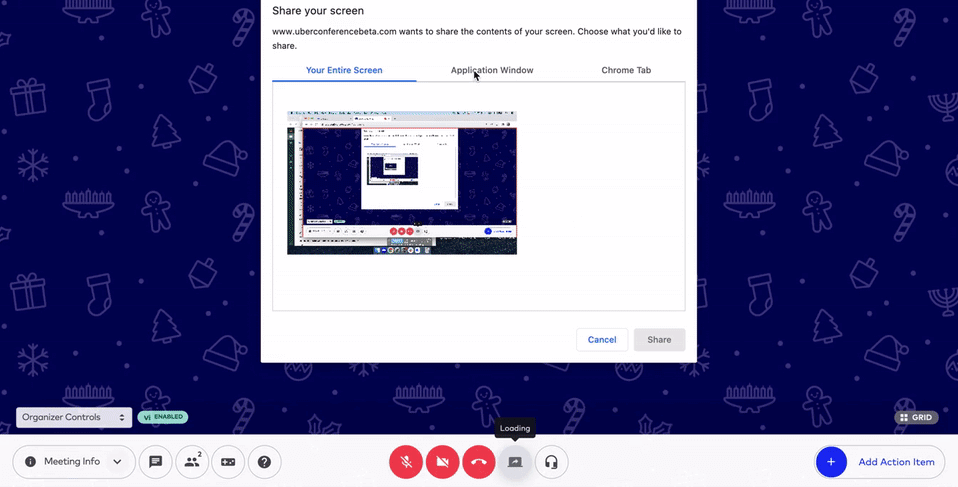 8. Integrations with other tools (like CRMs)
If your enterprise already has a large tech stack, then one key consideration when you're looking for a phone system is whether it can integrate with your existing tools.
For example, a Customer Relationship Management (CRM) tool is commonly used in most large organizations, especially if they have contact centers, and this should be one of the first things on your list to check.
Does your phone service integrate with the CRM your organization uses? It would help your agents streamline their workflows, minimize app-switching or context-switching, and focus on providing excellent customer support.
For example, Dialpad integrates with CRMs like Hubspot and Salesforce. Not only can you see things like call logs and caller ID directly in your CRM dashboard, you can make calls from there too: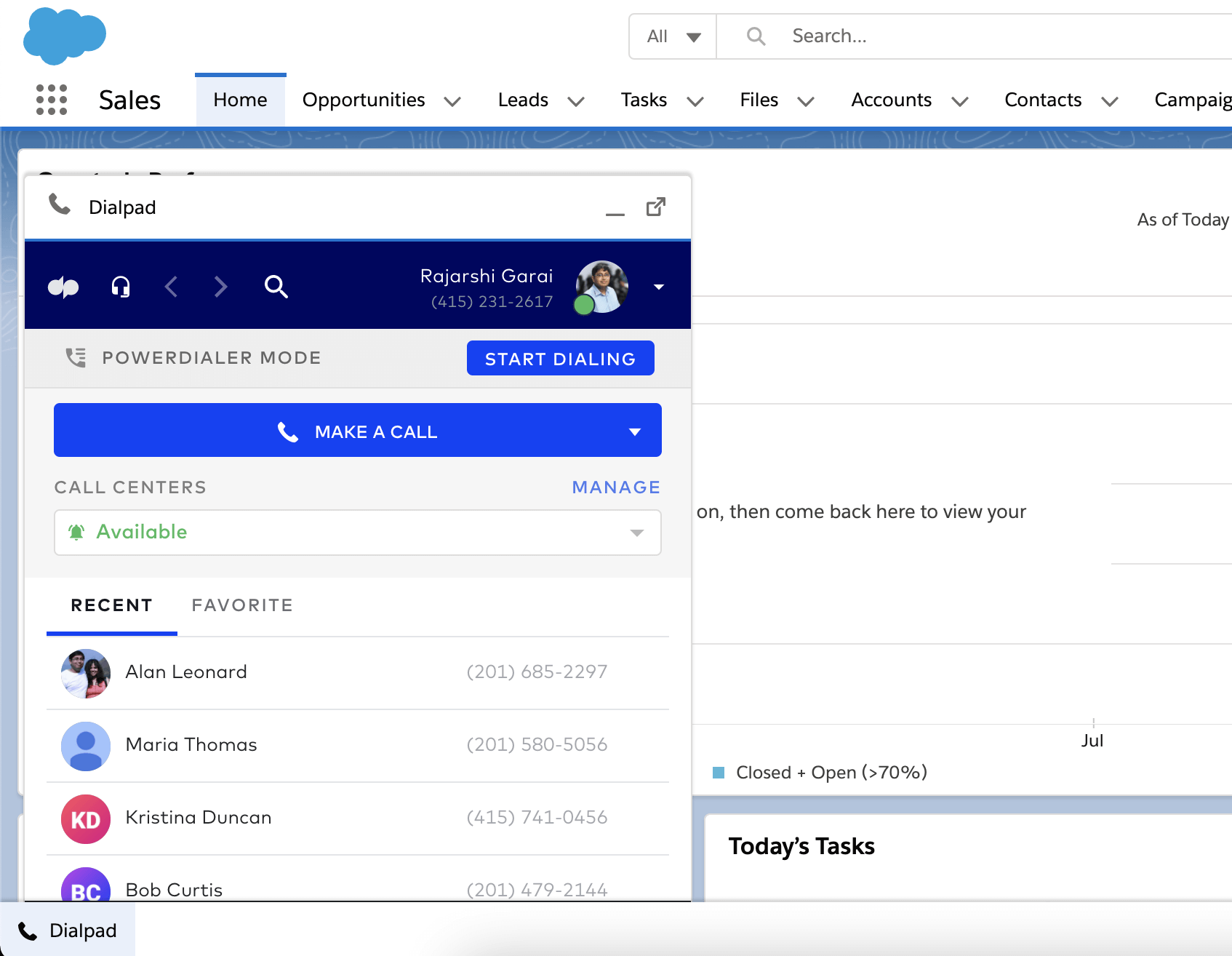 (And other software like Google Calendar and Microsoft Outlook too.)
9. Virtual fax
Not all enterprise phone systems need to have all the functionalities in this list, but if you're in an industry that still uses fax, you'll need this.
Faxing by traditional means requires a lot of hardware, which is why it's so helpful to have an enterprise phone system that allows you to send virtual faxes. Again, you can send a fax easily in Dialpad from the same screen you'd use to make a call or start a video meeting: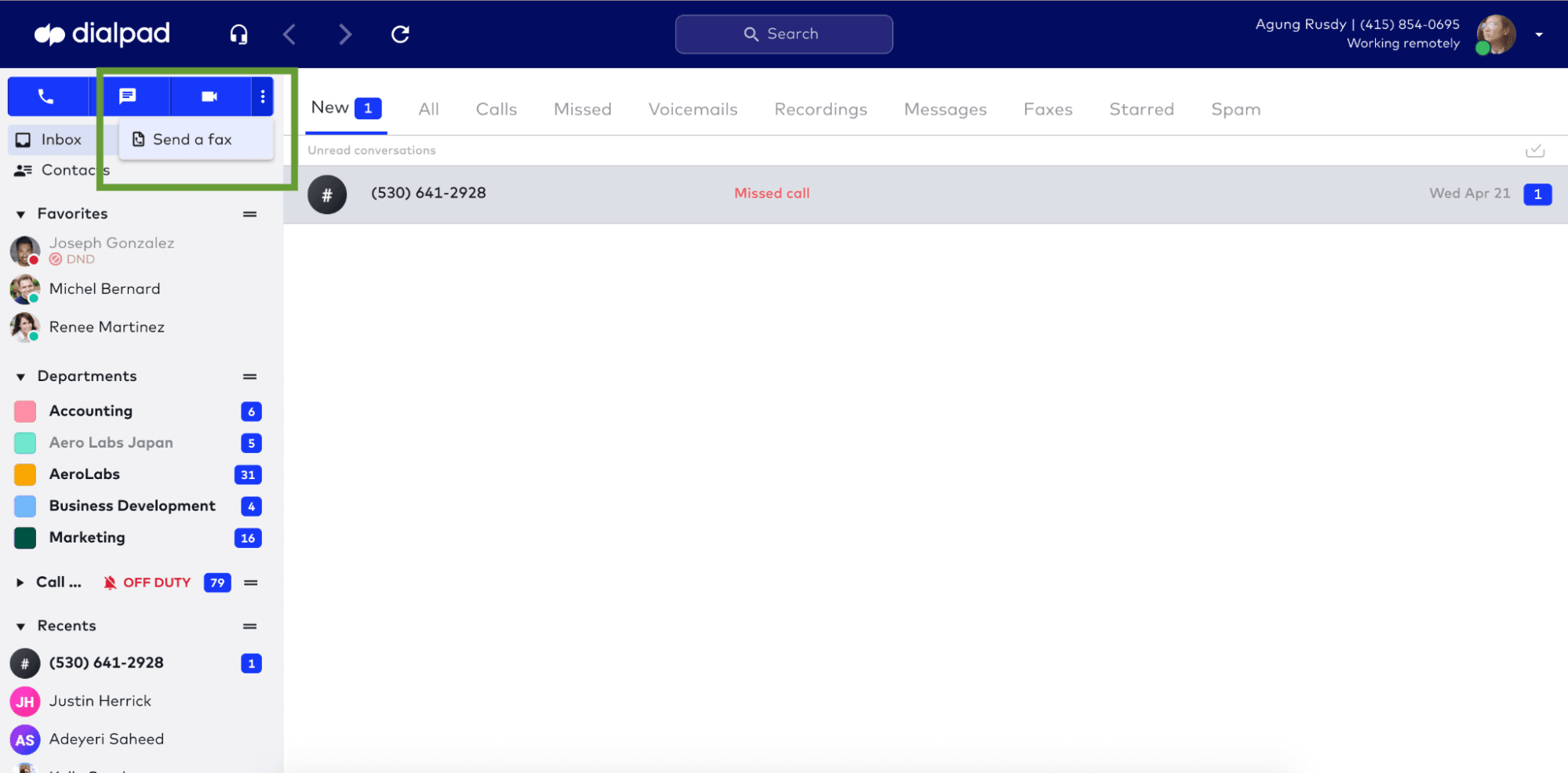 👉 Dialpad tip: Dialpad's virtual fax feature is integrated into its desktop app so that you can send virtual faxes to anyone in the world, anytime. Just choose your digitized document, then fax it; no physical machine required.
Aside from being great for the environment, faxing virtually comes with cost-saving benefits. Just like other hardware, physical fax machines are more prone to requiring maintenance than their virtual counterparts—yet another reason to make sure your phone system includes this option if your team regularly sends faxes.
FAQs
What is a business phone system?
A business phone system allows everyone working for your company to communicate using a network of interconnected phones. In most cases, this includes mobile phones and landlines since businesses employ a mixture of hardware.
There are two main kinds of phone systems that enterprises can choose from: PBX and VoIP phone systems.
What business phone system should I use if I have a contact center?
One that has a contact center built in, of course. Why? Because it's easier from an admin and IT standpoint, and for users, it'll look like the same interface and be easier to adopt.
Many enterprise phone systems and UCaaS providers say that they have CCaaS (contact center as a service) as well, but often, these companies are reselling or white labelling other companies' solutions in order to present a more versatile product offering.
But these contact center products often look completely different from their unified communications platforms, and are more complicated to license, set up, and maintain.
Dialpad, for example, has both unified communications (telephony, messaging, video conferencing) and a contact center product built into the same platform. It's a truly integrated experience that allows agents to respond to customer calls and messages in the same window that they'd use to message their supervisor and teammates: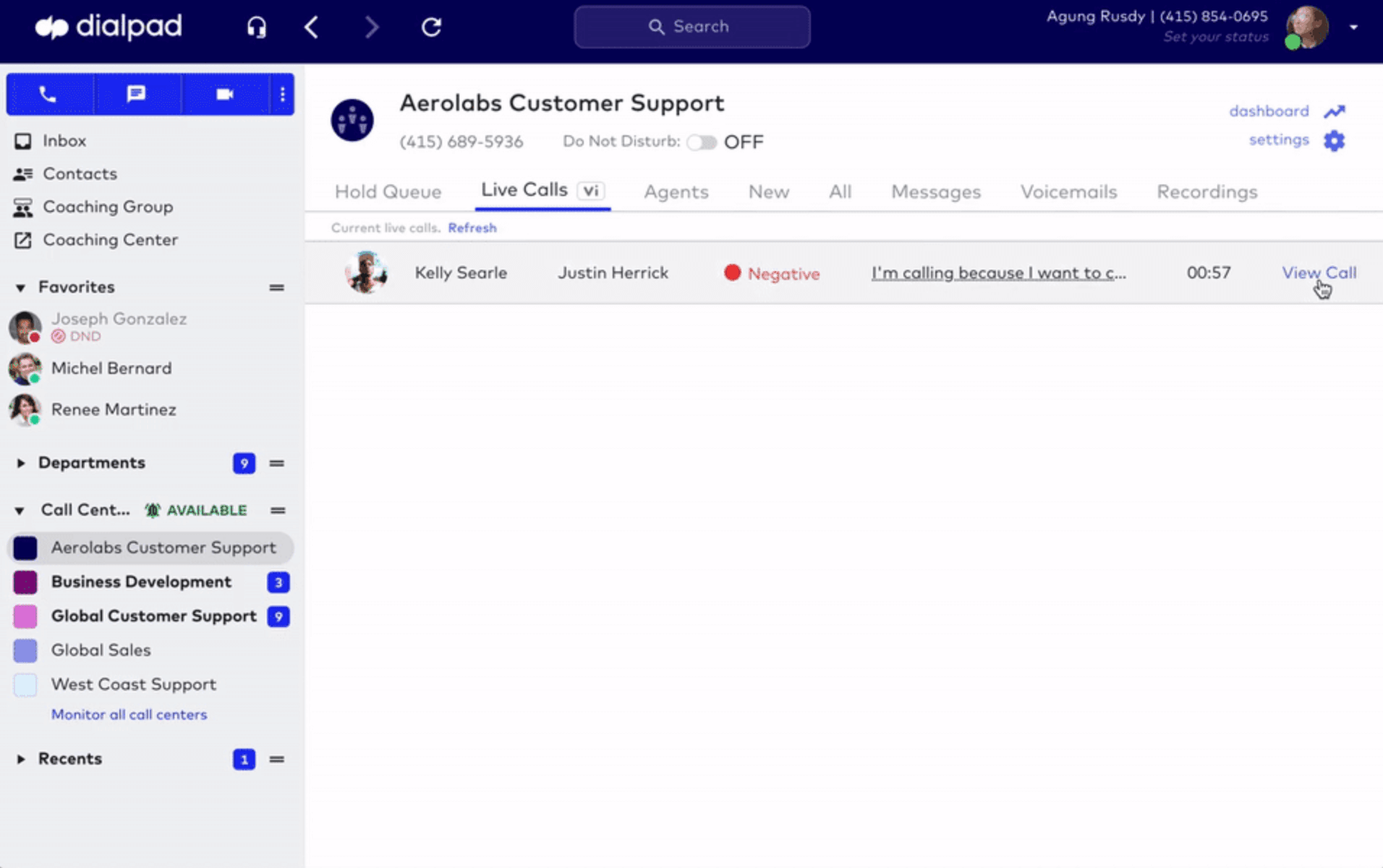 Get the enterprise phone system you need with Dialpad
Dialpad's proprietary infrastructure guarantees optimal security and reliability to support your enterprise. It provides you with all the features we've explored to help grow your business and secure your future success.