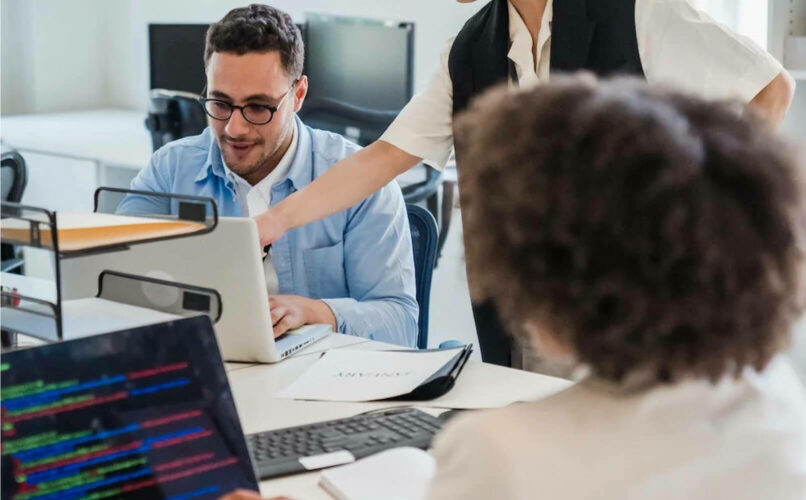 Segment
Industry
Integrations
---
Used by data-focused organizations around the world like Heineken and Honda, Splunk is known for its enterprise-friendly unified security and observability platform.
But with such a large global workforce, their old on-premises Shoretel phone system wasn't able to support them well anymore. It wasn't easy to manage users and phone numbers, and top of that, call quality was inconsistent, especially in the EMEA region.
Chad Kunsman, a Senior Network Engineer, is part of an IT team that manages communications at Splunk. His customers? Everyone who uses products that the IT team provisions—so, basically all of Splunk's internal team members.
They needed a cloud-based solution that could support such a large, globally distributed team.
Why the big move from on-prem to cloud?
There were two key reasons why Splunk's IT team decided it was time to move their phone system from on-prem to a cloud platform.
With Splunk's plans to grow headcount by 10 to 20%, the IT team needed a communications platform that could scale quickly with them. "Growing our existing phone system would've been much more difficult without Dialpad," says Chad, "Scaling up, say, 500 users with Dialpad, within a few weeks, is much easier than with an on-prem system."
In fact, to add a user or phone number, all you have to do is go into your online dashboard:

Imagine having hundreds or thousands of employees, and having to onboard new users every day. That's why Dialpad is designed to be so easy to use, not only for end users, but also for IT and admin teams.
"We had eight offices to convert over from our on-prem system," says Chad. "Dialpad's support was great, they were there for us the whole time."
Not only that, Dialpad also made other admin tasks like updating call routing much easier.
"The day-to-day management of our old telephony system was a big chore. It was so tedious to add phone numbers or create IVRs—it was a steep learning curve—whereas now, with Dialpad it's very straightforward," says Chad.
"If anyone requests a modification to an IVR, or wants to move a department around, I can usually do that in just 20 or so minutes. It would've been very hard to turn that around on Shoretel."
Here's a quick look at the IVR workflow:

Empowering the sales team
Started with 1,000 Ai Voice licenses, then added Ai Sales licenses.
"Our sales team was really interested in Dialpad's voicemail drop and coaching (barge, listen in) features.
Fun fact: The voicemail drop feature is especially useful for high-volume outbound sales teams because they can just "drop" a pre-recorded message into a call when they hit a prospect's voicemail box (instead of reciting the same message over and over):
Over the course of hundreds or thousands of calls in a week, this time saved really adds up.
"
We made 75,000 outbound calls last month through Dialpad. And about 80 to 85% of them are SDR and BDRs making prospecting calls.
"
Chad Kunsman
Senior Network Engineer, Splunk
Another sales app that Splunk's sellers use? Outreach. (Which Dialpad happens to integrate with.)
"The number 1 integration that's made the biggest impact is Dialpad's integration with Outreach," says Chad.
"Before, the SDRs were using Twilio for our VoIP backend with Outreach. They used that for their outbound calls—then we moved over to Dialpad, and now they can make calls from inside Outreach":

The cherry on top? Moving to Dialpad also eliminated those call quality issues they were seeing in EMEA. "The team says those issues are pretty much gone with Dialpad—it's night and day," says Chad.
A better view of data and insights
One of the most unique things that Chad and the IT team is doing with Dialpad is leveraging the variety of APIs available. "We subscribe to the Call Events API," says Chad. "We have it set to a webhook in AWS, and ingested into Splunk, which is our own product and a logging solution."
Being an insights and data visualization platform itself, Splunk is a bit of a unique case study in using Dialpad, since Dialpad does come with its own call analytics as well. But through the API, Chad and the IT team now have yet another option to ingest and present data.
"There are certain queries and dashboards that I can make in Splunk that are unique," says Chad. "But I tend to jump into the analytics in Dialpad because it's so easy and fast. It's kind of the best of both worlds."
So, what kind of data does Chad pull for Splunk's team from Dialpad? "One way we use Dialpad's analytics today is that we have a few sales teams that request reports for their teams be sent to them on a regular basis," says Chad.
"For example, a few folks in our APAC Sales team want monthly or weekly reports for call logs and activities and I'll send those to them through Dialpad."
APIs for security
With Splunk being such a large global organization, if an admin logs in and accidentally makes a change to something—like renames an office—it could potentially be a security or a user-impacting event.
So, Chad and his team are creatively using Dialpad's APIs to better track these types of events. "With the Event Log API, we can set up triggers and alerts for when admins do certain things in the back-end, which is really important for our Security team to know, and it helps us make sure it doesn't affect the users," says Chad.
"They can easily look at Dialpad logs and correlate events, which is something we didn't used to have. It's very useful and I'm very happy with it." The team has also used the Call Events API with a webhook to move call data to Splunk. This appeases internal teams who want to have a centralized place to access data, as the more Dialpad data gets pulled into Splunk, the more communications data Splunk can leverage to create custom dashboards for better insights.
Next up
Now that Splunk has completed the first stage of moving its communications over to Dialpad, Chad is looking at expanding the ways in which they can use Dialpad, especially with AI.
"I'm encouraging our Sales and Legal teams to use Dialpad Ai, AI-based coaching (we only do live coaching right now)," says Chad. "We'll potentially branch into contact center licenses for our support teams too, since sentiment analysis and Ai CSAT could help them quite a lot."
Are you running a
global SaaS organization?
See how you can manage all your communication channels for end users, gain real-time insights, and manage day-to-day admin tasks easily with Dialpad!