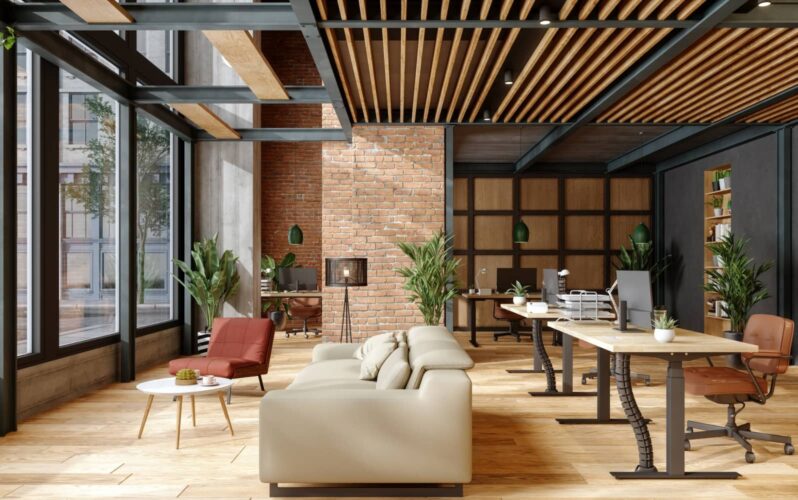 ---
WeWork is known for providing shared workspaces for startups and services for entrepreneurs, freelancers, startups, small businesses and large enterprises. As remote work becomes the norm, businesses of all sizes have begun using WeWork locations to provide employees across the country with places to meet and work.
Chad Pierce, Head of Building Technology, is responsible for the design, setup, and operation of the technology across WeWork's 700+ buildings and 16,000 conference rooms, as well as the infrastructure that supports it. He knew that the Legal, Accounting, and Sales teams in particular needed to make and take calls frequently, so a reliable platform with robust calling features would help their work immensely.
Unfortunately, the legacy business phone system WeWork was using simply wasn't, well, working for them. WeWork provided licenses to each of their 1,500 employees, and every one of their conference rooms had a conference phone, as well as the front desk. Needless to say, that became very expensive.
It was time for a change.
Why Dialpad works for WeWork
Reducing operational costs was one of the main reasons WeWork made the switch over to Dialpad. The affordable, predictable, and all-inclusive pricing Dialpad offers made it an attractive choice, but the price point was only the start.
After dealing with a difficult-to-manage legacy phone system, Dialpad was so easy to work with it was almost surprising. It was much easier for WeWork's team to manage all of their phone lines through Dialpad's admin portal, and they could even get 24/7 support from Dialpad's team every step of the way.
For instance, adding new virtual phone numbers used to be a lengthy process, but now they can do it in just a few clicks.

"One of the best parts about migrating to Dialpad was the hands-on customer service."
Chad Pierce | Head of Building Technology, WeWork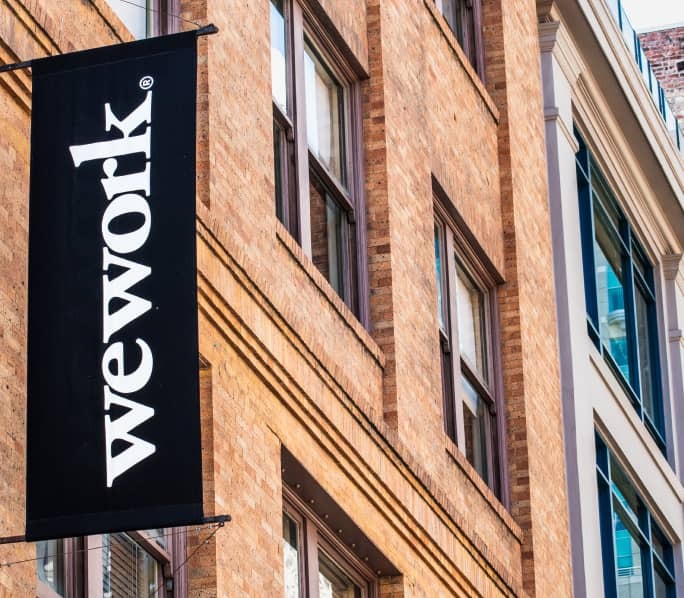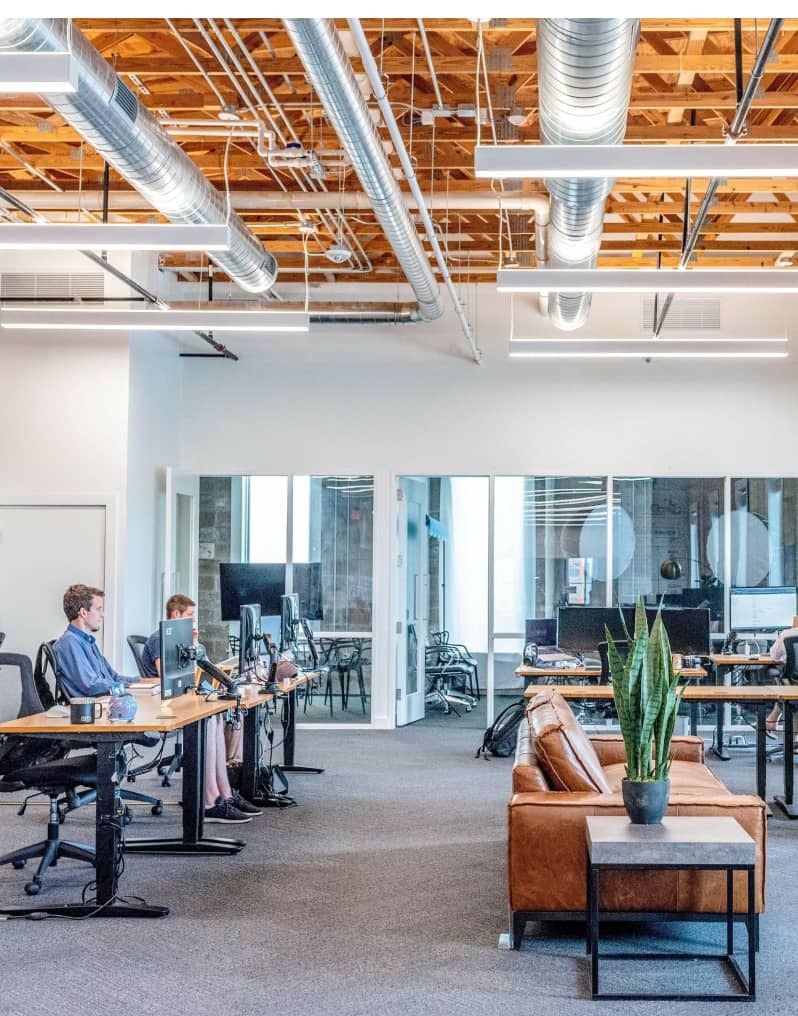 "One of the best parts about migrating to Dialpad was the hands-on customer service."
Chad Pierce | Head of Building Technology, WeWork
As WeWork moved its sales team away from legacy desk phones to cloud-based softphones, it was a straightforward transition to Dialpad. The team could continue working productively and scale quickly, and they made the switch without missing a beat.
"
Dialpad worked through each part of the overall experience, and listened to our service requests, instead of just aiming to collect revenue—there was never hesitation from the team to jump in and get it done.
"
Chad Pierce
Head of Building Technology, WeWork
Now that WeWork is using Dialpad's professional services business phone service, downtime is a thing of the past. Nothing can set back business (especially when you're a global business like WeWork) like a communications outage, so having a reliable platform is huge.
And just how reliable has Dialpad been? According to Chad: "we haven't had a major outage since using Dialpad over the last few years."
More insights, less spam
The bigger a business gets, the more data it accumulates—but you still have to be able to use that data and actually glean insights from it. Dialpad provides rich call analytics that lets WeWork see when lines are being used, how long the calls last, and more. Now, WeWork can easily access the data behind each call and use that information to improve workflows and performance.
"The management of the phone lines through Dialpad's admin portal was a huge step from the previous business system we were using," Pierce explained. Out of all the calls WeWork receives, there's always the matter of spam. Let's face it: no one likes spam calls, so Dialpad's advanced spam blocking technology also came in handy.
Dialpad uses both an automatic spam blocking system and individual user settings that provide custom control over how calls to your Dialpad number are handled. Without it, WeWork would otherwise be inundated with calls to all the phones across offices asking employees about—we don't know, car warranties?
"
I receive a lot of spam on my desk phone line, and Dialpad's spam shield does a great job of stopping it. I never see it until I log in, which has been great in my day-to-day efficiency.
"
Chad Pierce
Head of Building Technology, WeWork
As employees begin returning to the office, many are going to WeWork buildings as well. When they do, they'll be able to contact WeWork with call clarity and connectivity like never before. At the same time, WeWork will have new insights into the calls they receive, and with unprecedented uptime too.

WeWork works from anywhere with Dialpad
And your teams can, too
Do you have global offices to connect? Leave expensive legacy systems with extensive downtimes behind. Try Dialpad's 14-day free trial and see how well it works.

See why enterprises like WeWork love Dialpad
Book a product tour to get a personalized walkthrough!