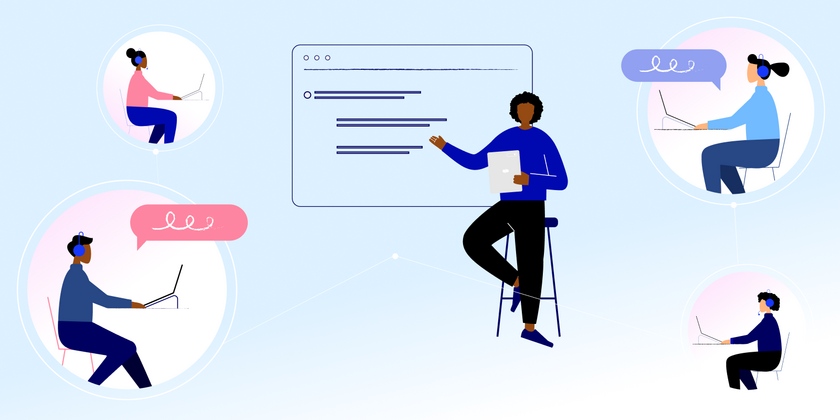 April 09, 2021
Higher education's future in the coming years will entail many changes. As remote learning becomes more common, educators and IT leaders at colleges and universities need to anticipate and plan for these inevitable shifts, such as using a phone system for schools to easily stay connected.‌
Increased educational technology adoption that supports remote delivery and student-teacher interaction, personalized learning, and accessibility measures will help university educators and administrators facilitate a smooth transition into the new era of education.
However, the issue won't be solved by simply choosing the right edtech platforms or tools. Higher education faces significant obstacles on the path to modernization, including concerns around privacy, a lack of specialized IT talent to manage infrastructure, and institutions' inability to invest heavily in the necessary technology.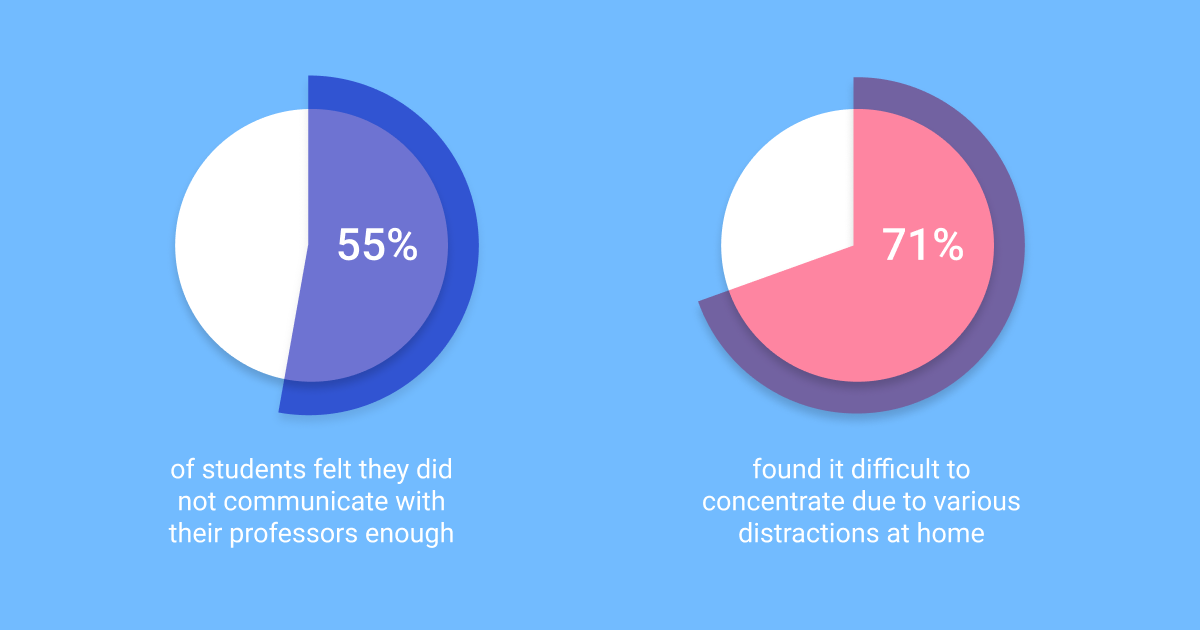 Moreover, adopting the right technologies does not sufficiently address student concerns surrounding mental health, isolation, and the remote classroom's overall effectiveness. One study conducted by Rutgers University found that 55% of students felt they did not communicate with their professors enough, and 71% found it difficult to concentrate due to various distractions at home.

These are critical factors to consider as the increased digitization of higher education continues. Accordingly, this article discusses vital technologies impacting higher education, the benefits of modernizing legacy systems, and insights into where the future of education is heading.‌

1. Expanded Reach and Class Sizes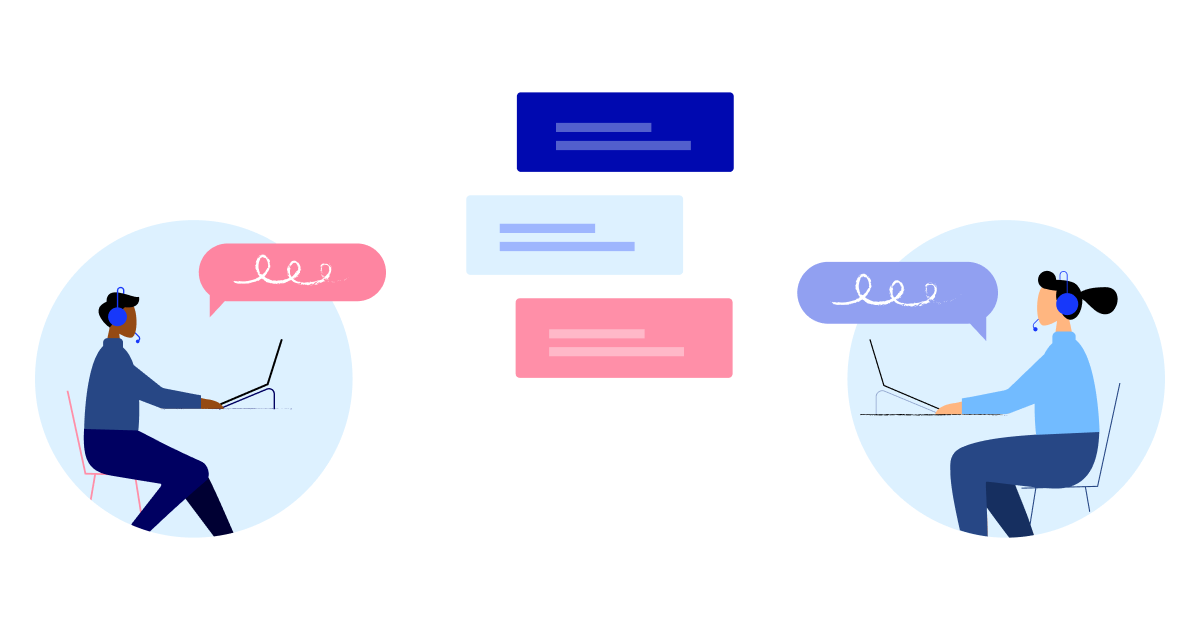 Online education is rapidly expanding. Two key benefits of online courses are:
Extending course reach to audiences all over the country and even the world

Accommodating more students per course
While these are significant advantages for both higher education institutions and their students, they also face particular challenges. Educators and university IT administrators will need to determine how they will provide lecture content to hundreds — potentially thousands — of future students, facilitate office hours, build student community, and deliver timely feedback for assignments, exams, and projects.
Here are a few fundamental principles to keep in mind if you're planning to increase class sizes or expand your reach to different locations.
Assume Students Are Under-Connected
Err on the side of caution when estimating student access to digital devices and high-speed Internet. The aforementioned Rutgers study found that:
55% of survey respondents experienced slow Internet due to overloaded WiFi networks

27% of respondents had to rely on a poorly functioning device

25% of respondents were unable to livestream reliably

24% of respondents were unable to download large files
The data shows us that at least a quarter of students have at least one major connectivity-related issue that could severely impede their ability to view lectures or access the critical materials quickly and reliably.
Keeping the future of education bright at your institution means acknowledging these issues in advance. A few helpful tips for your edtech strategy include:
Keeping recorded lectures short (less than 15 minutes long) so that video files don't take too long to buffer and load

Hosting live class meetings on the same days and times so students can plan around their connectivity issues

Making live class meetings optional and recording them for later viewing

Posting transcriptions of all lectures (live and recorded), since text files are more accessible to download than video files and easier to quickly identify a certain point discussed during the lecture
Deliberately Build Community
Isolation is a significant issue in remote learning programs. Students often feel they are not getting enough interaction with professors, TAs, and their fellow peers. Video conferencing tools like Dialpad Meetings can help enable more interaction among students and build a sense of community. Break up live lectures into digestible chunks, and integrate a short recess period between them.
During the recess period, lecturers can step away for a moment and allow students a chance to send messages on the conference chat or talk to one another. Additionally, set up group messaging channels for your courses so students have a designated place to ask questions and connect with peers outside of class.
Say No to Information Overload
Too often, institutions implement several different platforms, apps, and websites to deliver information to students. This can quickly lead to chaos, as students may forget to check all of their accounts and end up missing critical pieces of information like deadlines and important announcements regarding their exams and assignments.
Educators and college IT admins can avoid this situation by:
Limiting the number of platforms used

Centralizing course communications in a single platform or medium; for example, through email or the announcements page of their university's learning management system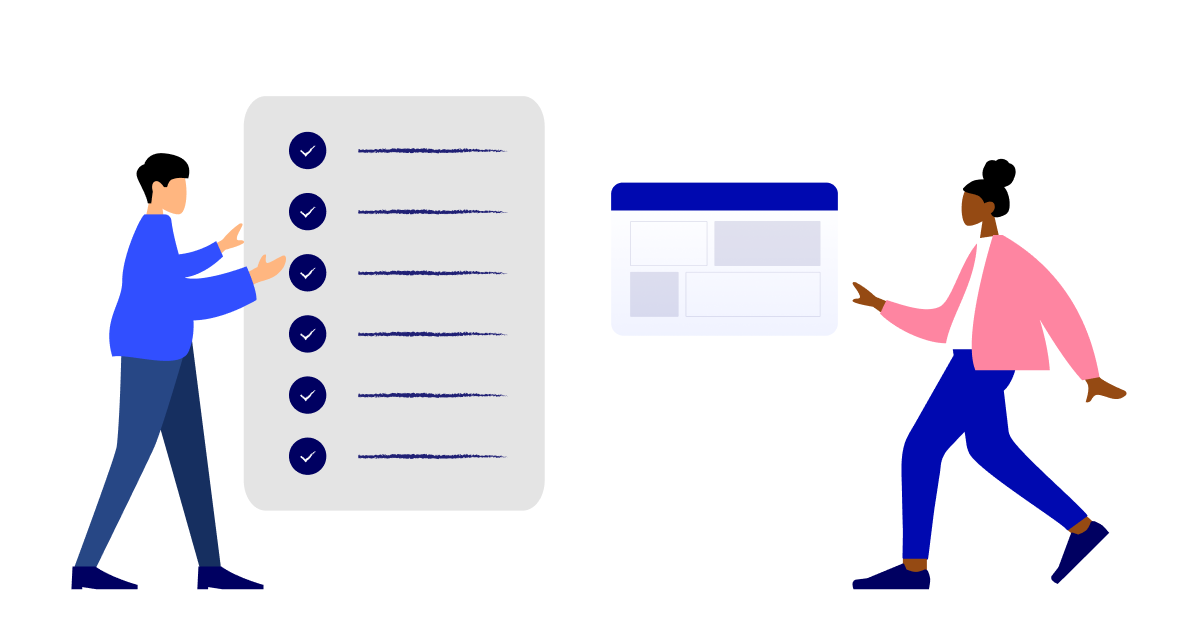 By limiting the number of avenues through which information is delivered to your students, you significantly reduce the risk of information overload and critical communication gaps.



2. Fresh Online Learning Experiences



The intersection of technology and education provides numerous opportunities to introduce new and exciting experiences into the classroom. Thus, the future of education at your institution should comprise technology-enabled learning experiences such as artificial intelligence, gamification, hybrid learning, and various other collaboration tools.
Here's how each of these educational technologies can aid and enhance student learning, both now and in the future.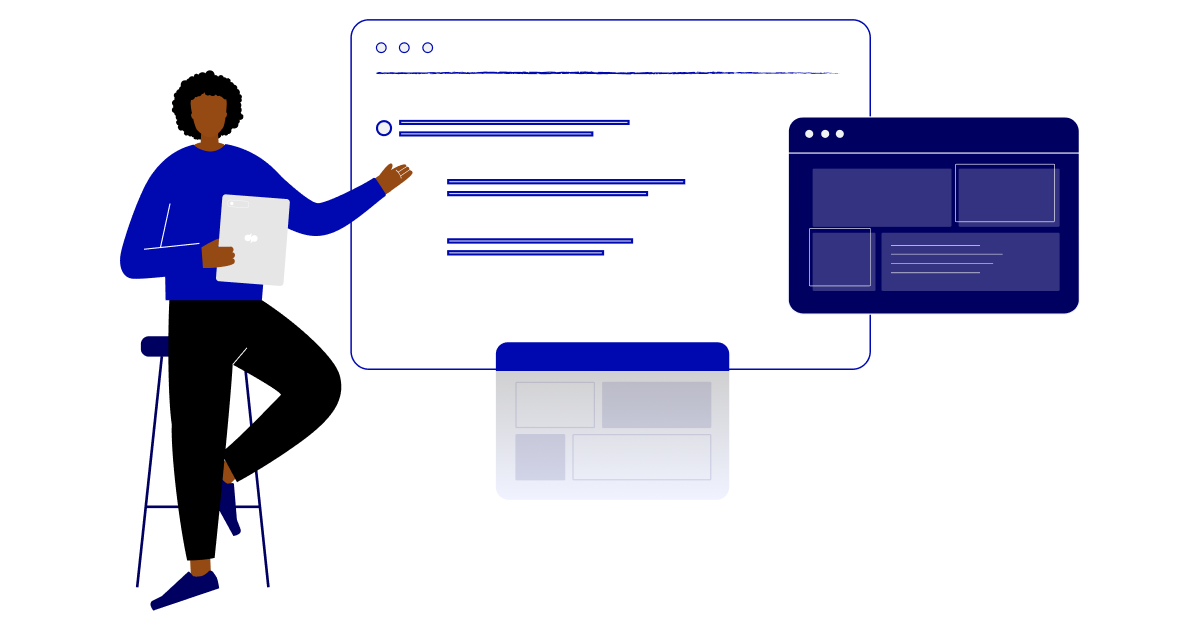 Artificial Intelligence
Many institutions are already taking advantage of AI-powered platforms to implement personal learning techniques, teach languages, and improve memory retention. Here are a few examples of these platforms.
Knewton: Knewton is a New York-based adaptive learning platform that helps identify gaps in student knowledge and recommends related practice problems or other coursework to fill them. It can be helpful as both a primary teaching tool and for supplemental tutoring.
Microsoft's Presentation Translator: This tool is handy for students that are not native speakers of the language you are instructing in. It provides subtitles in real-time for presentations and lectures. These can be read or listened to in the language of the user's choosing.
Elsa: Elsa is a conversational AI agent built to help English learners speak and pronounce words correctly. This is an excellent tool for ESL students to master conversational English.

Botsify: Another AI-enabled chatbot, Botsify, provides study materials and pop quizzes to students over text and MMS. It then sends the results to teachers.

LearnSprout: LearnSprout is a prescriptive analytics platform that uses real-time student data — including grades, attendance data, and test results — to assess individual and school performance.
As educators continue to adopt AI-powered tools to improve their current and future students' overall experience of and performance in higher education, ethical concerns regarding data hygiene and biases must be addressed.
Data Hygiene

Implementing an effective AI-backed data collection strategy requires institutions to make high-cost investments upfront in technical infrastructure and talent. Such investments may not be possible for cash-strapped colleges and universities.
Biases
Researchers have raised concerns about how AI, which uses existing data to make decisions, could encourage long-standing stereotypes about race, gender, and other categories based on biases already present in the data.
An example of this would be a predictive analytics tool that encourages students of color and those from low-income backgrounds to apply to more manageable and less lucrative majors, primarily under the assumption that these majors have lower GPA requirements.
Gamification
Gamification in the educational space uses game design elements such as storytelling, levels, and points to increase student engagement. A few benefits of gamification include helping students to:
Reframe "boring" subjects as fun and engaging

Gain exposure to a topic through repetition and retain knowledge more effectively

Receive instant feedback and participate in healthy competition among peers
According to CB Insights data, the future market for gamification in the educational sector is expected to grow from $450 million in 2018 to a whopping $1.8 billion globally by 2023.
Foldit is an excellent example of gamification in higher education. It is a video game developed by the University of Washington to gamify protein-folding. Players identify different ways to perfectly fold a given protein structure to understand its native form better. Protein-folding has played a vital role in researching various diseases and developing biological solutions to environmental problems.

Hybrid Learning
A hybrid classroom is a learning environment where some students are present in the physical classroom while others attend virtually. Lessons typically involve classwide conference calls where the teacher lectures and students listen and respond to discussion prompts in real-time.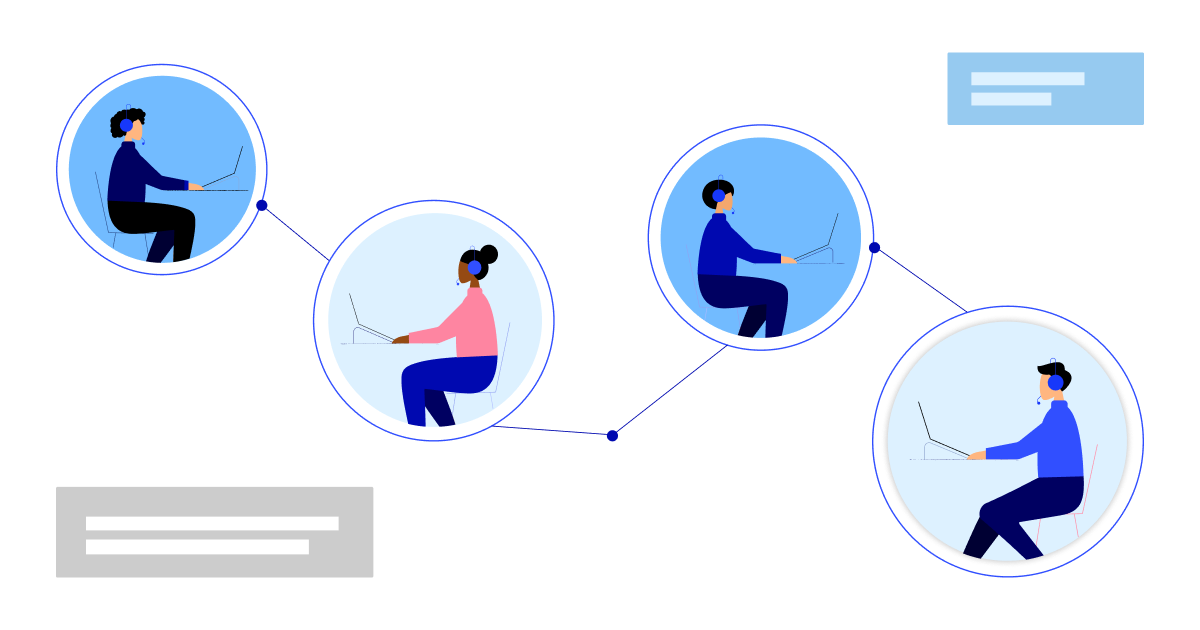 Teachers can also facilitate classwide games through platforms like Kahoot! and encourage students to talk amongst themselves about what they're learning in breakout rooms on the conferencing platform.
Collaboration Tools
The best collaboration tools enable students to be at once productive and creative by engaging in activities like:
Sharing documents

Collaborating on projects with peers

Providing and receiving feedback

Annotating documents and videos

Creating various forms of media, including videos, presentations, and artwork

Hanging out and connecting with classmates
Popular collaboration tools include services like Google Drive, where students can create and upload documents and presentations and edit them in real-time with project partners.
Another method of fostering collaboration involves a learning management system like Top Hat. With Top Hat, teachers and students can share interactive media, participate in group messaging channels, and engage in live chat and discussions. Students and teachers can also use a mind mapping software for digital note-taking and to easily create diagrams. This can then be shared and foster real-time collaboration on projects and assignments.



3. Increased Privacy and Security Considerations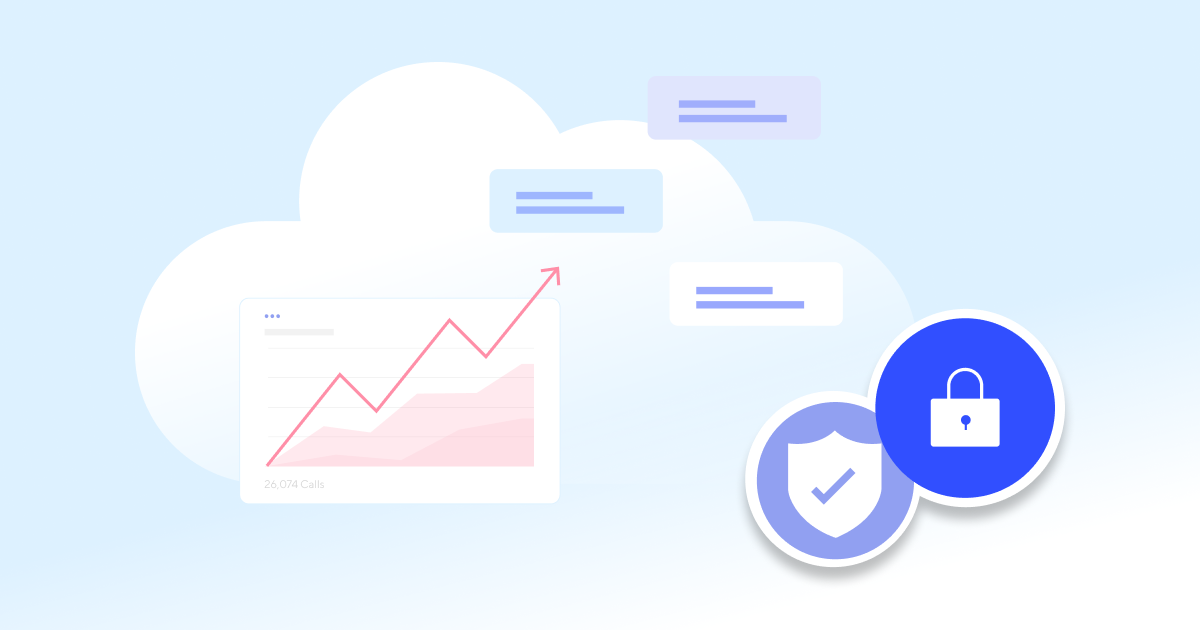 Increased adoption of technology comes with increased privacy and security considerations. The 2020 Global Engineer Survey, conducted by DiscoverE, found that engineers consider cybersecurity the "most daunting challenge" facing them over the next 25 years, with 1 in 5 respondents prioritizing cybersecurity‌ over other significant problems like clean energy and sustainable infrastructure.
Thankfully, there are several ways to address cybersecurity concerns, including:
Selecting a secure cloud technology provider

Conducting regular employee training sessions on cybersecurity best practices

Using a data collection platform with strong privacy protection and security standards
Cybersecurity concerns are constantly evolving and ever-present in our increasingly digitized world, but taking the above measures can help kickstart a security-focused IT strategy for your institution's online data and communications.
4. Investments in Assistive Technologies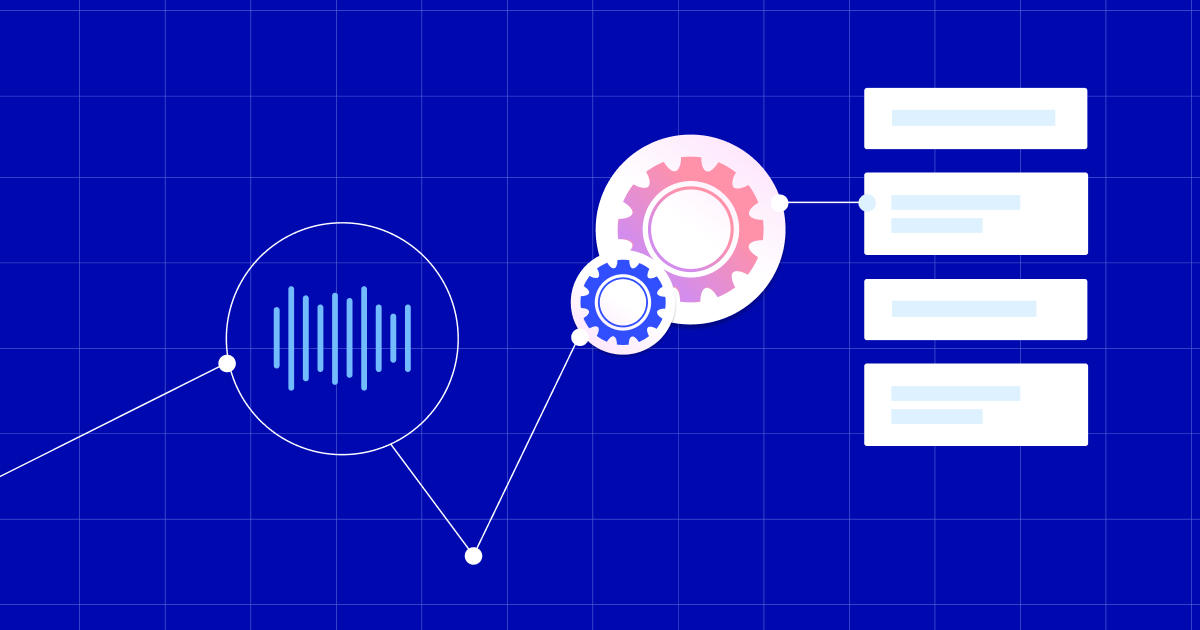 Keeping accessibility at the forefront of any digital strategy you are planning for your institution is critical. Although on-campus programs often provide various accommodations for students with disabilities, it can be initially challenging to translate these accommodations to remote learning environments.
However, there are many approaches you can take to ensure that all of your students receive a quality education online, including:
Selecting a learning management system with built-in accessibility tools like screen reading, keyboard-only navigation, and more

Providing course content in a variety of formats (videos, written transcripts, summaries)

Ensuring that all text-based content is readable by a screen reader

Creating audio descriptions of images and diagrams

Collecting relevant data to monitor and determine the effectiveness of your accessibility measures

Using the data mentioned above to improve your accessibility measures

Developing clear guidelines on how students can formally request support for their needs

Emphasizing inclusivity and paying attention to any microaggressions that may occur on discussion boards and during live meetings
Educators and IT leaders need to work together to adopt the best accessibility strategies for their institution. The right combination of tools and policies coupled with a solid commitment to inclusivity can help you foster equal access to learning — both online and on campus.
Conclusion
The education sector is undergoing rapid changes in how knowledge is delivered to students that have significantly altered the future of higher learning. Institutions can address these shifts by focusing on three main pillars:
Modern communications that are lean, low-cost, and simple to set up
Enhanced administrative experiences that take care of the busy work so you can focus on what's important
Secure technology that protects your data in the cloud
Platforms like Dialpad can help educators and university IT administrators hone in on these pillars and build a robust and secure foundation for their campus-wide digital strategy.
Dialpad provides a secure conferencing platform that institutions can use to facilitate lectures, meetings, and messages across multiple devices. Its artificial intelligence capabilities provide live transcription of all calls, call summaries, and even the ability to search past conversations.
And the best part is that you can start today with whatever you have — no special equipment or operating system needed.
Interested in taking your campus communications to the next level? Learn more about how Dialpad can help connect your faculty and students.
Try Dialpad for Education