As many colleges and other institutions of higher education switched to remote learning in 2020, it soon became clear that the transition was not an easy one. Some schools found that their existing systems were long overdue for an update while others simply couldn't get the functionality they needed to work remotely.
That was the situation Blue Cliff College, a technical school with campuses located in Mississippi, Arkansas, and Louisiana, almost found itself in early in 2020.
Blue Cliff's communications system at the time—a 12-year-old PBX system—was outdated and under-utilized. No one knew the admin codes. Oh, and they couldn't even check their voicemail.
"For me, the biggest thing was the telephone system," said Jeremy Cumbie, Blue Cliff's IT Director. "We had an old PBX system that looked similar in every location but was hosted by different companies. We didn't have anyone with any knowledge on how to manipulate the system, down to even resetting a voicemail password."


With multiple campuses across three states, Blue Cliff needed a good communications platform.
Each of its six campuses and its corporate office used different phone packages, which inevitably added up to be far more expensive than it needed to be. Conference calls were also incredibly exorbitant, costing Blue Cliff $4,000 a month. That's like buying a brand new iPhone for a staff member every week!
"
The original plan that we had wasn't expensive at all, it was a few cents per minute to have a conference call. But when we adopted the idea of these conference calls, what wasn't taken into account with this plan was that it turned into hours and hours and hours of per minute costs, multiplied by tens and twenties of calls per site. So we were looking at thousands of dollars there.
"
Jeremy Cumbie
IT Director
The hunt for a new phone system was on.
Dialpad makes the (cost-savings) grade
When Blue Cliff switched to Dialpad, the difference was clear: the college was getting better communication and contact center analytics—at a lower price too.
Switching to Dialpad saved Blue Cliff thousands each month on conferencing while providing easy-to-use and high-quality video conferencing, backed up by Dialpad's artificial intelligence, which can automatically transcribe and log call summaries (and even highlights important questions that come up).
The staff also really liked the hold music that plays while waiting for a conference to start.
The transition was incredibly simple, with Blue Cliff's teams quickly benefiting from how easy of use and accessible Dialpad is.
"
So many people took off—without asking questions—to set up their own conference lines and meetings in their own groups without instructions, which says a lot for how the UI is set up.
"
Jeremy Cumbie
IT Director
Dialpad's analytics were also super helpful to Blue Cliff's Admissions office. Now, Blue Cliff can automatically track exactly how many calls are made to and from Admissions and how successful the calls are, rather than having to manually take notes and track everything.
Plus, Dialpad opens up new ways to communicate with students and faculty, including text messaging.
"
The agents really love the fact that not only does it track phone calls... but they do a lot of text messaging, and they took it on themselves to start text messaging students through the Dialpad app, either on their cell phones or on the desktop if they couldn't get them on the phone. So they can get credit for all of those contacts as well, and they love it, they absolutely love it.
"
Jeremy Cumbie
IT Director
Better communications = Best financial year in 30+ years (Even during a pandemic)
Even though Blue Cliff didn't technically switch to a remote learning environment until the spring semester of 2020, they'd already had the right infrastructure and VoIP solution for schools in place.
"With Dialpad, the business functions never stopped and the classes simply transitioned to online classes."
Jeremy Cumbie | IT Director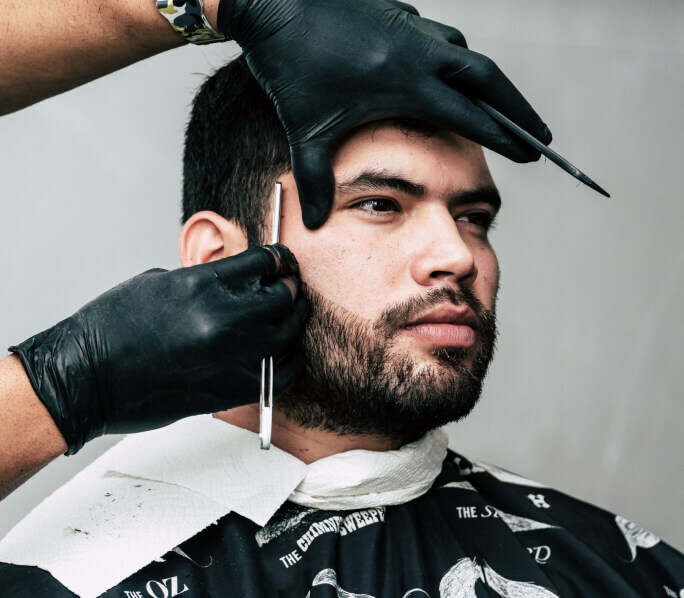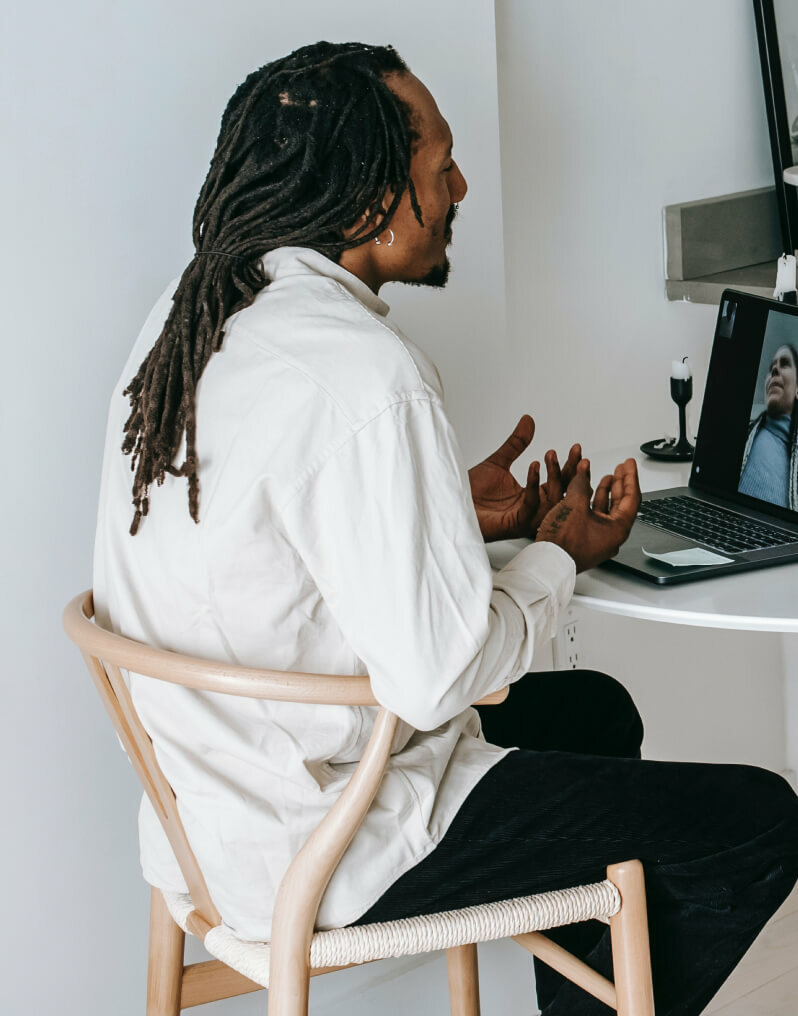 "With Dialpad, the business functions never stopped and the classes simply transitioned to online classes."
Jeremy Cumbie | IT Director
In fact, enrollment went up in 2020, as students were able to join classes remotely without a hitch. This led to Blue Cliff's best financial year in over three decades—even while other colleges struggled to adapt to remote education.
"
We've seen the admissions rates go up dramatically since we started, so obviously having all these avenues for contacting students has been great.
"
Jeremy Cumbie
IT Director
Classes and operations could carry on pretty much without interruption, since Dialpad gave Blue Cliff a system that let everyone work and attend classes from home.
According to Jeremy, for many students, the online classes work even better than attending in-person, since it means they don't have to worry about the commute, childcare, or other obstacles that attending classes in-person presented.
Now, the only on-site classes are for "workshops" or "clock-hour" programs that require a physical presence for training and certification—but everything else can be done remotely without difficulty.
Ready for hybrid (school) work
Once the pandemic is over and classes can resume in person, Blue Cliff plans to offer hybrid options for the students, allowing them to attend in person if they want to, while still providing online classes.
"
Expanding that teaching platform meant we can now teach any class we have across the board remotely… I don't think we actually had a down day—classes continued like nothing happened. We accidentally solved a problem we didn't know we had.
"
Jeremy Cumbie
IT Director
Blue Cliff's employees will also have hybrid work options, as the college takes what works best from the work-from-home model to apply moving forward.
"We're going to have students on-campus, off-campus, remote—maybe different cities, different states."
From improving pre-pandemic efficiency to making the switch to remote learning a breeze, Dialpad proved it was the right choice for Blue Cliff College. (Dare we give ourselves an A?)
You can hear directly from Blue Cliff's IT Director in our webinar and see for yourself how Dialpad can help your school or higher ed institution make the move to remote and hybrid work.
Running a college
or university?
See how Dialpad's fully unified communications platform helps educational institutions increase enrolment and do fundraising, and empower staff and teachers to work from anywhere!