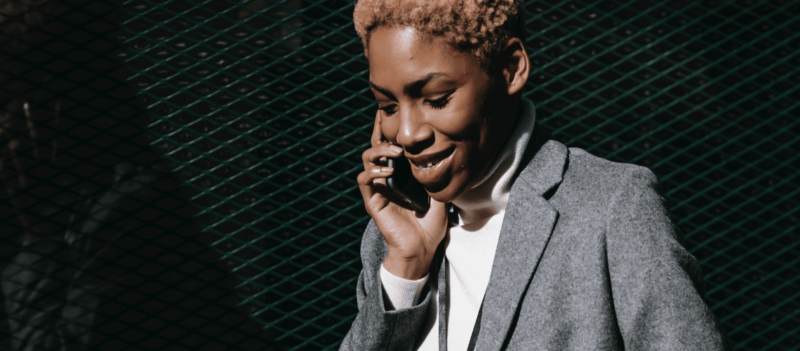 Sales technology has come a long way in recent years, and there are now a plethora of tools available to sales reps. But with so many options on the market, it can be difficult to know which tools are worth investing in.
As an AE for an enterprise B2B software company, my sales tech stack is crucial to my everyday work and success, from prospecting to running sales demos with prospects and closing deals. (And if you're a sales leader who's looking at potential sales tools for your team, here's what your sellers would love for you to consider as you're shopping.)
In this blog post, I'll walk you through what makes up a good sales tech stack, what tools and apps I use in my own tech stack, and more.
What is a sales tech stack?
Sales teams are under immense pressure to perform. They need to find and nurture leads, close deals, and deliver great customer service - all while working to achieve quotas. It's no wonder that sales reps are always on the lookout for new tools and technologies to help them work more efficiently and effectively.
A sales tech stack is a collection of software applications that sales reps use to carry out their work. The most effective sales tech stacks are tailored to the specific needs of the sales team and the type of selling they're doing.
Some of the most popular sales technologies include customer relationship management (CRM) software, lead generation software, collaboration software, and sales acceleration software. Sales teams may also use a variety of productivity tools for items like project management, task management, marketing outreach, telephony, and sales intelligence solutions.
The best way to determine which technologies will be most helpful for your sales team is to consult with them directly. Ask them which tools they're using now and which ones they find most helpful. Also ask about any pain points they're experiencing with their current setup and which solutions they think will make their jobs easier. This feedback will be invaluable as you make decisions about which technologies to invest in for your business.
The benefits of having the right tools in your sales tech stack
Sales reps who use the right sales tech stack will be able to engage more prospects and increase their daily productivity. Here's why:
1. The right tools will help you keep track of customer data
CRM systems are designed to store customer data so that sales reps can access it easily. This data includes contact information, purchase history, and any notes or interactions that the sales rep has had with the customer. Having this data readily available will help sales reps stay organized and provide better customer service.
2. The right tools will help you generate more leads
Lead generation tools like LinkedIn Sales Navigator can help sales reps find new leads that are a good fit for their products or services. Through tools like LinkedIn, reps can easily gain insight on a prospect account, review recent news about the company, and identify ideal contacts. These tools make it easy to find contact information and connect with potential customers, and the whole process can be facilitated with a LinkedIn automation tool.

3. The right tools will help you communicate better with prospects and customers
Communication tools like unified communications platforms and contact centers are essential because they help reps stay in touch with their prospects and customers throughout the sales process. These tools also make it easy to schedule product demos, follow up on conversations, and streamline workflows (by integrating with your other apps like CRMs).
Using the right sales tech stack will make your job as a sales rep easier and more efficient. Investing in the right tools will pay off in the long run, so take some time to research which ones would be the best fit for your team.
What kind of sales tech do you need? 6 tools that top sales teams use
Sales teams use a variety of SaaS (Software as a Service) tools and apps to help them be productive and effective. Here are some of what I'd consider to be the most useful ones.
1. Customer relationship management (CRM) tools
A CRM system helps sales reps keep a record of customer data, manage your sales funnel and sales pipeline, and even automate certain sales tasks.
When it comes to using your CRM, one of the most important things as a sales rep is to make sure you have good CRM hygiene. That means actually logging your customer data and interactions with prospects inside the CRM. The more thorough your notes are, the more helpful they'll be later when you're reviewing them to, say, go after another prospect in the same industry.
Another important thing to pay attention to is whether your CRM integrates with other tools in your sales tech stack. If you're using something like Salesforce, that's probably not an issue because almost all sales software will have an integration with it, but if you're using an industry-specific or custom-built CRM, then this is something you'll need to pay close attention to.
Dialpad, for example, integrates with a wide range of CRMs like Salesforce, HubSpot, and Zoho CRM to embed the dialer right inside those CRMs and also automatically log activities (including Ai-transcribed notes and action items!). With Salesforce specifically, the integration can also include a power dialer:


That means I have to do a lot less manual work and data entry—and I can focus on closing deals.
2. Communication and collaboration tools
With Dialpad, I have a unified communications platform that's designed to help sales teams with both internal and external communications.
That means whether you're messaging another team member in Marketing, having a weekly sales call with the team, or doing high velocity outreach, you can do it all from one intuitively designed app.
And because the app works on both desktop and mobile, you can use your personal cell phone to make work calls or send SMS messages to clients while on the go:


What I find really useful is the screen sharing functionality. Not only can I share my screen with a prospect with one click, it's also easy for them to join my video meeting—without needing to download the app. All that the customer needs to do is click the meeting link in the calendar invite you send them, and they'll be able to join your call right from any web browser:
One unique thing about Dialpad is its built-in AI. Not only can it transcribe calls—in real time—it can also analyze call sentiment, which lets sales managers quickly see which active calls are going well and which ones might need some immediate assistance:

Not only that, sales managers can also create Real-time Assist (RTA) cards with tailored notes (almost like templates) that automatically pop up on sales reps' screens when certain keywords or phrases are spoken by the customer or the rep!
For example, let's say questions or objections around pricing always come up on sales calls. A manager could create an RTA card with talking points about how to position the different pricing plans, and set it to trigger automatically when "cost" or "price" comes up on calls. It's real-time sales coaching, automated—at a massive scale:

There's even an Ai Playbooks feature that walks reps through the questions they have to ask on a call (for different sales methodologies like BANT, SPICED, and SPIN), automatically detects once those questions have been asked, and checks it off on the screen once you've successfully executed that sales playbook:

And finally, for sales teams that do a high volume of phone outreach on a daily basis, Dialpad also has a voicemail drop feature, which is an automation that lets sales reps pre-record a message and drop it into a call if / when they hit a prospect's voicemail:

This way, instead of having to recite a voicemail message every single time, they can just click to drop in the message. What used to take a minute or two now takes just a second. Add that up over time, and that saves a ton of time for reps.
3. Lead generation and sales engagement tools
A lead generation tool helps sales reps find new leads and prospects. The most popular lead generation tools are probably LinkedIn Sales Navigator and ZoomInfo, which can help you find and do research on qualified leads.
Once you've got those quality leads, you might also need a sales tool that lets you (or your sales leaders) design actionable outreach sequences. For example, for an enterprise B2B company, you might have more complicated sequences with 10 or more touchpoints across email, phone calls, text, and social media. In these situations, you might use a sales engagement platform like Outreach.
Fun fact: Outreach integrates with Dialpad, which embeds Dialpad's sales dialer right inside the Outreach platform. This lets salespeople make more calls to prospects—without constantly toggling between different apps.
4. A calendaring tool
This one is a must-have if you regularly meet with prospects online. You could get away with just Google Calendar or Outlook, but a more advanced tool like Calendly makes it even easier for prospects to book your calendar directly.
This useful sales automation reduces friction (they don't have to email back and forth with you to set up a time), and can increase the number of booked meetings you get.
5. eSignature tools
eSignature software allows customers to easily review sales orders and digitally sign them without the hassle of paper documentation. For sales reps (and Legal teams) the automation, authentication and tracking make the process of closing a deal quick, easy and secure. The most popular eSignature software for sales teams are DocuSign, Adobe Sign, and HelloSign.
6. Sales enablement tools
Sales enablement tools are helpful for onboarding and development because they let you store all your sales training and content that sales reps might need during their day-to-day self-guided learning and outreach work.
Some tools even let you put together a variety of tailored pages or "kits" for specific audiences, upload content from your marketing team (like case studies and product demo videos), and more.
In B2B sales or industries where you have particularly complicated buying cycles, having a content or asset management platform like this is very useful.

👉 Fun fact:
Dialpad's RTA cards can also link to your sales enablement resources so reps can easily click through to get more information.
Sales tech stack examples from 3 industries
Hometap Equity
Industry: Financial Services
Needs: Visibility into call analytics, fully integrated tools
Tech stack: AI-powered unified communications platform, Salesforce, Zendesk
Hometap Equity is a business that makes homeownership less stressful and more accessible for homeowners in 15 states across the US. The company is growing fast, and with this level of growth, it needs a communications platform that A) is built to scale with it, and B) can integrate with its CRMs to keep business moving smoothly.
Tom, the Sales Operation Manager, knew he'd be overseeing the sales systems and processes, as well as onboarding and provisioning for new hires and overseeing the technology integrations, so there was a lot on his plate.
"Dialpad brings a lot of visibility to us inside the systems we use every day and lets us triangulate on who's doing well and who needs help," says Tom. "From an analytics standpoint, it's brought a lot of value to us." These include basic call analytics like call duration, number of outbound calls made, and so on:


JumpCrew
Industry: Outsourced Sales
Needs: Work-from-anywhere flexibility, Better coaching functionality
Tech stack: AI-powered unified communications platform, Salesforce, Google Workspace
JumpCrew is an acquisition marketing and sales solution platform that helps businesses drive site traffic, leads, and sales. With more than 400 employees, and sales making up over a third of their workforce, JumpCrew needs a reliable business phone system to empower their teams to do what they do best: sell.
The team was struggling with missing incoming calls and constantly dropped calls, which resulted in less time with prospects, more time troubleshooting, and money left on the table.
Sales managers had limited call data, and were finding it difficult to train and onboard their reps due to the lack of insight into their calls. Without a true look at what was happening on the phone, it was impossible to move the business forward.
So, they put together a sales tech stack that integrated with each other. With Dialpad, they had a phone system that not only had built-in AI sales coaching, but also automated sales data entry for their reps and let them provision phone lines for hundreds of sales reps within a matter of minutes:


The result?
An incredible decrease of 50% in average time to close, from a 30-day sales cycle to just 15 days.
Camino Financial
Industry: Financial services
Needs: Call analytics, customer satisfaction features
Tech stack: AI-powered unified communications platform, Salesforce
Camino Financial provides funding to micro-businesses and companies of all shapes and sizes (from restaurants to beauty salons, food trucks to party companies). Their proprietary credit assessment and data aggregation AI determines the best loan for their clients. With offices located in LA, Mexico and Colombia, they need to be able to communicate from anywhere.
One of the most important things to Camino Financial was finding a platform with a native Salesforce integration — not just stacking Salesforce on top of the phone system, but a proper integration.

They wanted their contact center solution to:
Automatically log every call, message, and voicemail

Let them click to call right from Salesforce

Work on cell phones and other mobile devices

Give reps real-time assistance during each call
Now, they can call leads much more quickly with Dialpad's power dialer. Their agents can use it to automatically call leads and customers, which has let them respond to messages much more quickly.
"Prior to power dialing, we were only able to reach 25% of our leads fast enough," Tania, their Senior Sales & Operations Manager, says. "It was taking too long, because it was a manual process. Then we got the power dialer, and all of a sudden, we were able to start calling 80% of our leads within five minutes.
What's the best sales technology stack for your team?
For sales professionals, having the right sales tech stack can make a big difference in your productivity and effectiveness. And for businesses, it's critical for optimizing your sales process, hitting your KPIs, and giving your bottom line a boost.
This guide has taught you everything you need to know about sales tech stacks, so you can build the perfect one for your team. Sales reps who use the right sales tech stack will be more productive and effective. The right tools will help sales reps keep track of customer data, generate new leads, and communicate with prospects and customers. Using the right sales tech stack will make your job as a sales rep easier and more efficient.
See how sale teams are using Dialpad to crush their quotas
Book a product walkthrough to check out the unique AI-powered features like Real-Time Assist cards, sentiment analysis, and more!
What does stack mean in technology?
In technology, a "stack" is the set of software and applications that you're using on a day-to-day basis. For example, a customer service agent might have a stack that includes a conferencing system or contact center platform, social media platform, chatbot tool, messaging tools like Slack, and so on.
What other tech stacks do businesses have?
What is a B2B sales tech stack?