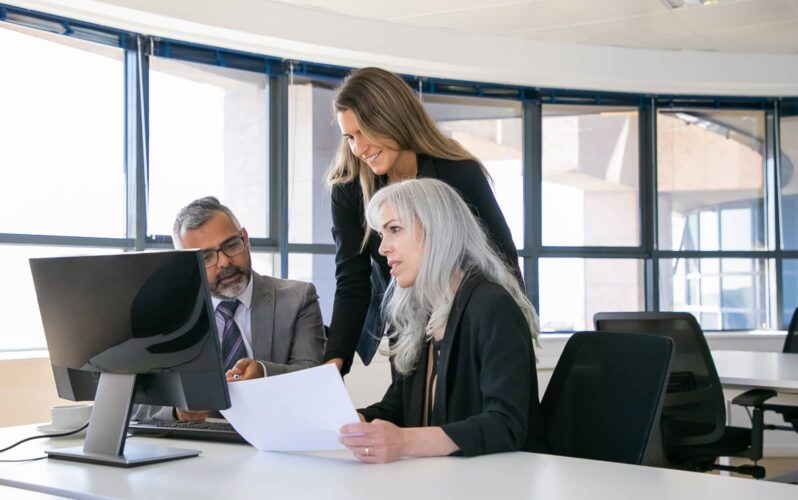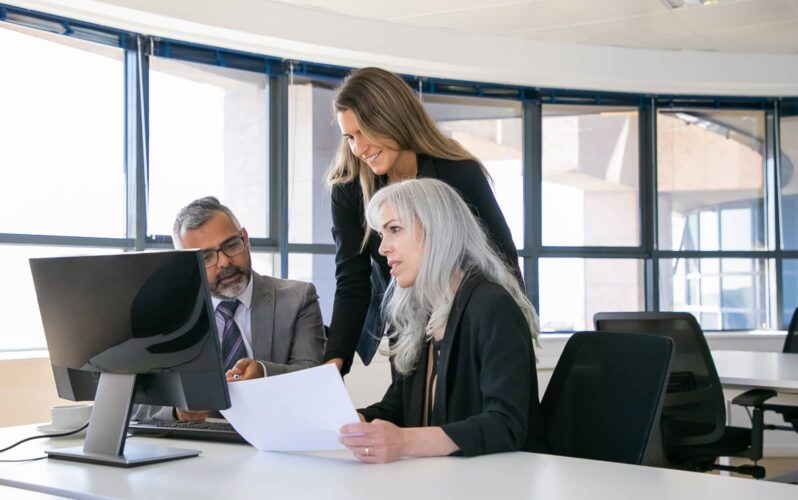 Segment
Industry
Integrations
---
See how Camino Financial switched to a new communications platform and…

Cut resolution time from 48 hours to just 6

Boosted their customer satisfaction up to 97%

Went from reaching only 25% of new leads within 5 minutes… To 80%
The saying goes "you need to spend money to make money" but not everyone has angel investors or a big stash of cash to start a business. What can you do?
That's when you turn to a business like Camino Financial, which provides funding to micro-businesses and companies of all shapes and sizes (from restaurants to beauty salons, food trucks to party companies). Their proprietary credit assessment and data aggregation AI determines the best loan for their clients. With offices located in LA, Mexico and Colombia, they need to be able to communicate from anywhere.
But there was a problem. Their old phone system wasn't user friendly for either admins or employees, and it lacked features they needed. Analytics. Visibility into calls, routing options for different departments and an integration with Salesforce. If they wanted to change anything, they needed to code, test, and implement the changes themselves.
In short: it wasn't working.
The solution...
After searching high and low, the team at Camino Financial realized that their admin department was using a different phone system — a little something called Dialpad.
The admins were quick to confirm that Dialpad is easy and intuitive to use, so the sales department started testing it out to see how well it worked. "Dialpad was amazing for us," says Tania Cardenas, Senior Sales and Operations Manager at Camino Financial. "It integrates with Salesforce, we're able to customize all the features, and we can create call centers for all of our departments. It was so easy!"
Once Sales was done with their test, they knew Dialpad was the right solution. It had everything they wanted, from the Salesforce integration to in-depth analytics. They could even set up different holiday schedules for agents in different locations — now their agents in the U.S. can celebrate their Independence Day on the 4th of July, while those in Colombia can get theirs off on the 20th.
Within a few days, all of Camino Financial was set up and ready to go. Now they can't imagine life without it.
"
Dialpad is part of the company culture at Camino Financial.
"
Tania Cardenas
Senior Sales and Operations Manager
The Salesforce integration: A must-have
One of the most important things to Camino Financial was finding a platform with a native Salesforce integration — not just stacking Salesforce on top of the phone system, but a proper integration.
That's why Dialpad's Salesforce integration was a welcome sight:
Now, Camino's sales team can:
Allow Dialpad to automatically log every call, message, and voicemail

Click to call right from Salesforce

Use the Salesforce integration on their cell phones to work on the go

Get real-time assistance during each call

And that's just the beginning.
"As soon as an agent gets a call, they have all the member's information up on their screen," Tania explains. "They can take notes, check the status, and see who the customer has been talking with. And if they have an assigned agent, they can instantly transfer the call."
Better staffing through analytics
Pre-Dialpad, Camino Financial had no way to view their call analytics. No insights. No way of knowing how agents were performing. No way of helping.
That's no longer a problem. Now that Camino's team has Dialpad's call analytics, the admins can get a holistic view into everything, from the busiest times of the day, to how long it takes to resolve each call, as well as detailed call dispositions.
Each department can measure their call volume, missed calls, abandoned calls and more. As a result, they know when to add more agents and can manage their scheduling more efficiently. For instance, they know that call volumes shoot up on days when payments are due, so they schedule their agents accordingly:


"I get so much data that really helps me understand my customer service team's capacity," Tania says. "Dialpad helps us identify if we need to add more agents or change a process to make decisions quickly."
Everything is available right from an admin dashboard and updated in real-time. Plus, Camino Financial gets weekly reports to give them an overview of everything.
"
Dialpad's real-time analytics reports show us how our agents are doing by department, by date, and even by service level. It helps us increase customer satisfaction and decrease the time we take to deliver solutions.
"
Tania Cardenas
Senior Sales and Operations Manager
Happier customers — in less time
While Dialpad has helped Camino Financial's teams manage calls and staff their contact centers, has it had a noticeable effect on customer satisfaction? Absolutely.
"Customer satisfaction has increased from 94% to 97%, because agents have the information they need right in real time," says Tania.
Not only are customers happier, Camino Financial can also resolve their issues faster. A whole lot faster. With the Salesforce integration, they can track how long it takes to take a customer concern or question from first call to resolution, and the results surpassed even their wildest expectations.
"
Prior to Dialpad, the resolution time was about forty-eight hours. Our goal was to lower that by 24 hours. But with Dialpad's integration and analytics, we got it down to six hours or less.
"
Tania Cardenas
Senior Sales and Operations Manager
Even just being able to call leads more quickly can make a huge difference, as Camino Financial learned when they started using Dialpad's power dialer. Their agents can use it to automatically call leads and customers, which has let them respond to messages much more quickly.
"Prior to power dialing, we were only able to reach 25% of our leads fast enough," Tania recounts. "It was taking too long, because it was a manual process. Then we got the power dialer, and all of a sudden, we were able to start calling 80% of our leads within five minutes."
A quick switch to hybrid (without affecting service)
When the COVID-19 pandemic began and everyone had to start working from home, Camino Financial wasn't concerned. After all, they're using a cloud-based communications platform that can be accessed from anywhere, anytime, on any device.
All they had to do was pick up their computers and go home. With Dialpad's analytics and admin dashboard, they could make sure everyone was still able to provide the service their clients needed.
"
Dialpad really helped us make sure that even though we were all working from home, our agents were available and our service levels didn't drop. We even increased our volume of calls!
"
Tania Cardenas
Senior Sales and Operations Manager
Now, Camino Financial is moving to a hybrid work model, where employees work a few days in-office and a few days from home. There are some agents who are remaining 100% remote and the feedback from their supervisors indicates that their performances haven't suffered.
Camino Financial now has the Salesforce integrations, call analytics and ability to work from anywhere. As a result, they're resolving issues faster, making more calls and leaving customers more satisfied. And to think: the unified communications platform they needed was right there the whole time.

Managing a financial services contact center?
See how Dialpad Ai Contact Center can help you improve customer satisfaction and empower your agents! Book a demo, or take a self-guided interactive tour of the app on your own first!