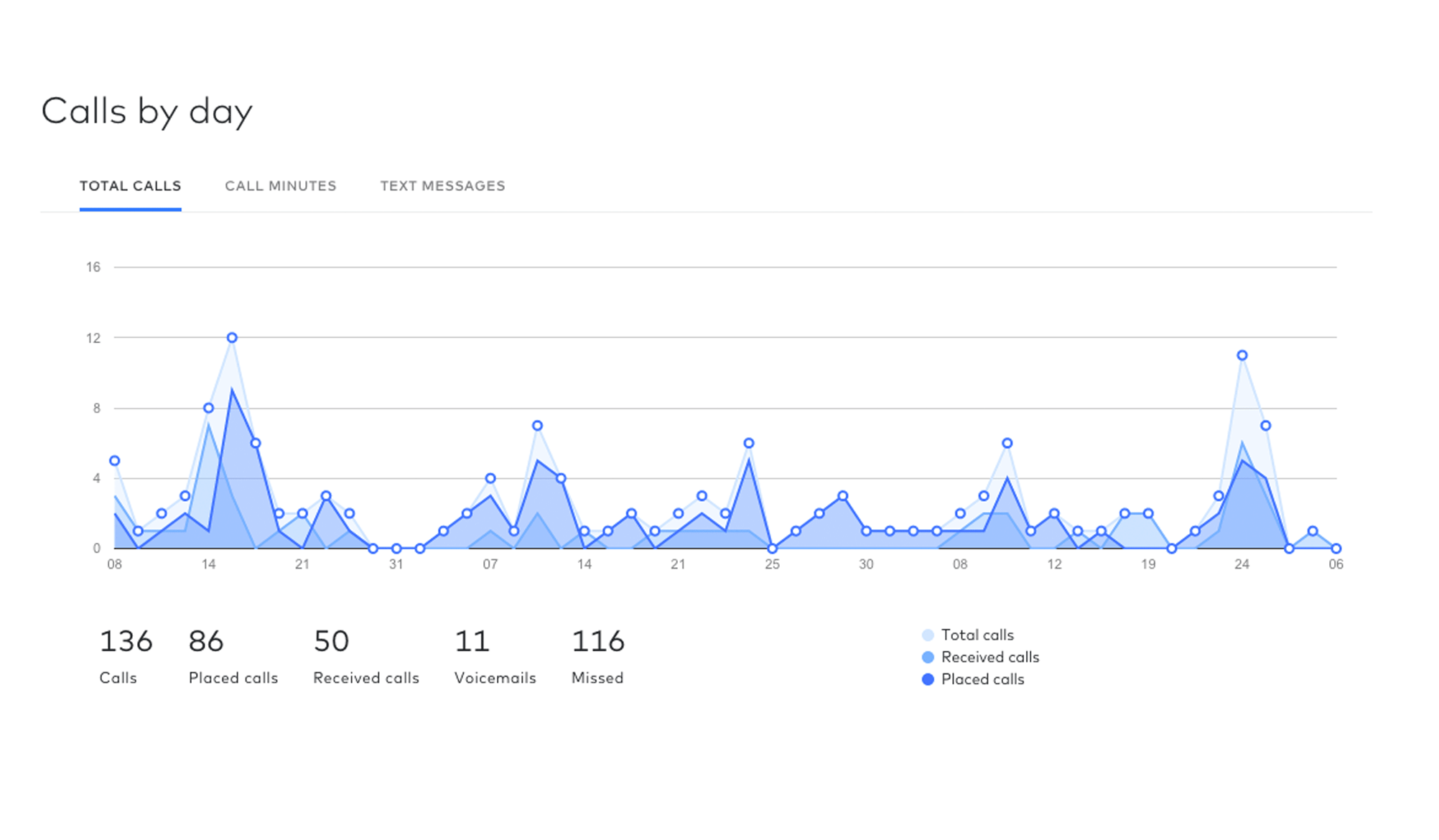 April 05, 2016
Access to actionable insights is essential when managing a global, mobile, and distributed modern workforce. This requires a new set of analytics that reflect how workers are communicating, enabling organizations to precisely understand employee engagement anywhere in the world.
At Dialpad, we understand that knowledge is power. So we're pleased to announce Dialpad's call analytics, a new feature that delivers remarkable insights for both administrators and users.
Dialpad's analytics work out-of-the-box, providing administrators with powerful analytics on voice and messaging usage by person, department, or location. At the same time, employees gain a simple, visual way to view their own communication patterns to better manage their workday. All users, administrators, and end-users have access to the following features:
General productivity information, such as calls and minutes of use by user, departments, or offices
Calling patterns by office to gauge relative productivity and performance
Vital sales and support information, such as missed calls and the number of voicemails received, to assess sales and support efficiency
Here's how it all works: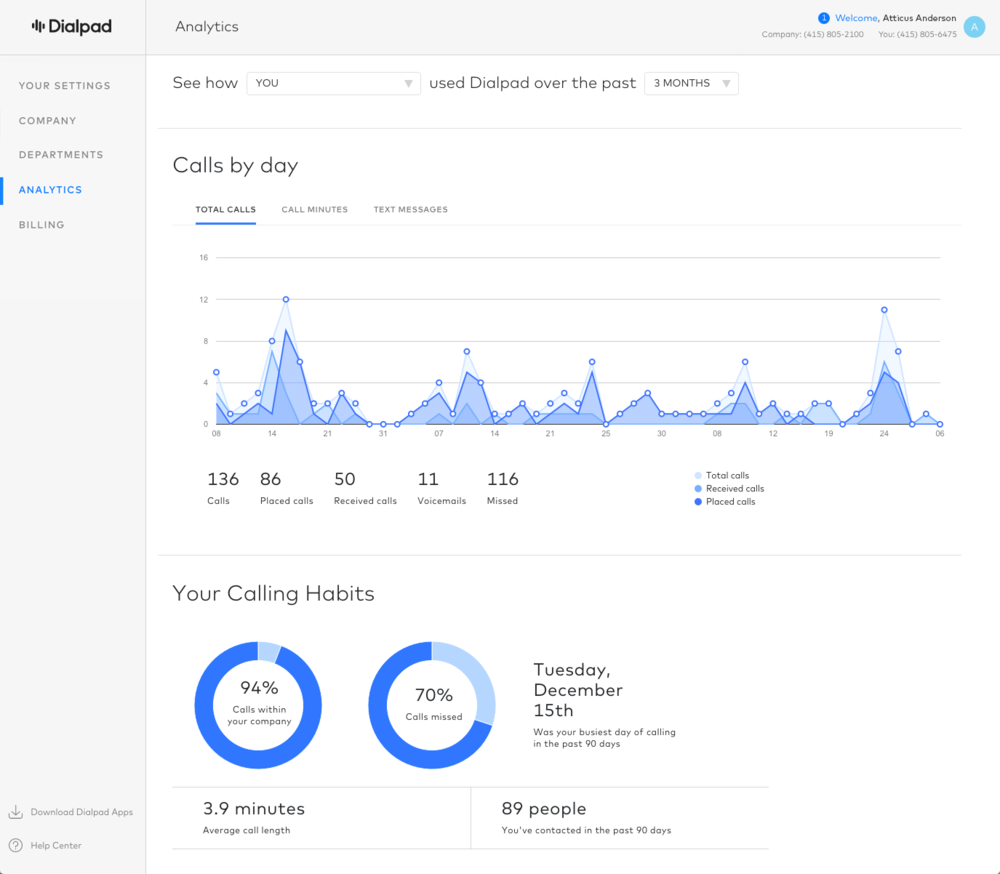 Top Filter Section: Displays each user's own data. Filter data across the office to include the past 7 days, 30 days, or 3 months.
Graphical Display: Display the number of received, placed, and total calls plotted over time. Toggle to display total minutes or total messages sent.
Calling Habits: View the number of internal vs. external calls made to the company, the number of missed calls, the average call length, and the number of unique contacts.
Additional Admin Reports: Access additional analytics by filtering data for the entire office.
Entire Office reports show the average call quality rating across the office
Top Users lists allow for further drill-down into specific users and their metrics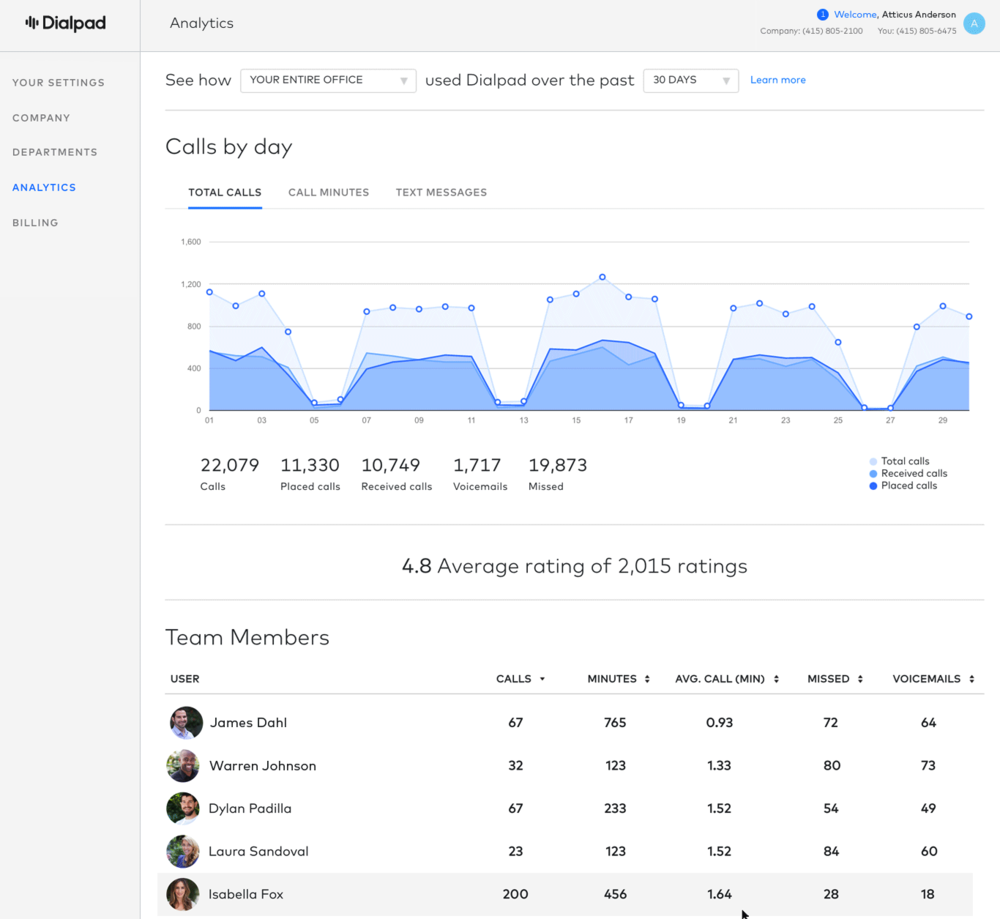 Learn more about Dialpad's analytics and how it helps you finally learn the truth about your business communications.