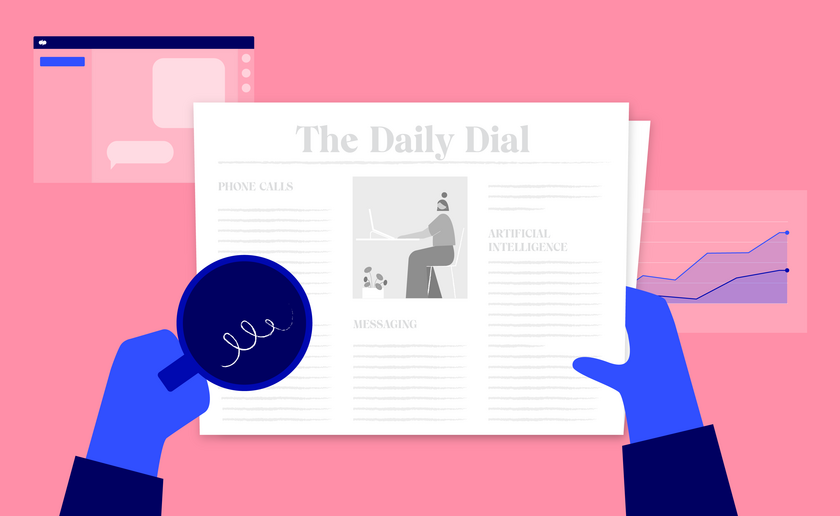 November 10, 2020
Tools shouldn't direct your workstyle, and that's why we built Dialpad with flexibility in mind. Last month, our platform gained several improvements built around your communication and call analytics. Choose the data to observe while uncovering trends in a call center. You can also tailor Custom Moments that capture key details for you. We've also rolled out a new video layout in Dialpad Meetings to tighten collaboration during meetings.

Let's take a closer look at what Dialpad introduced in October.
Closely track call center volume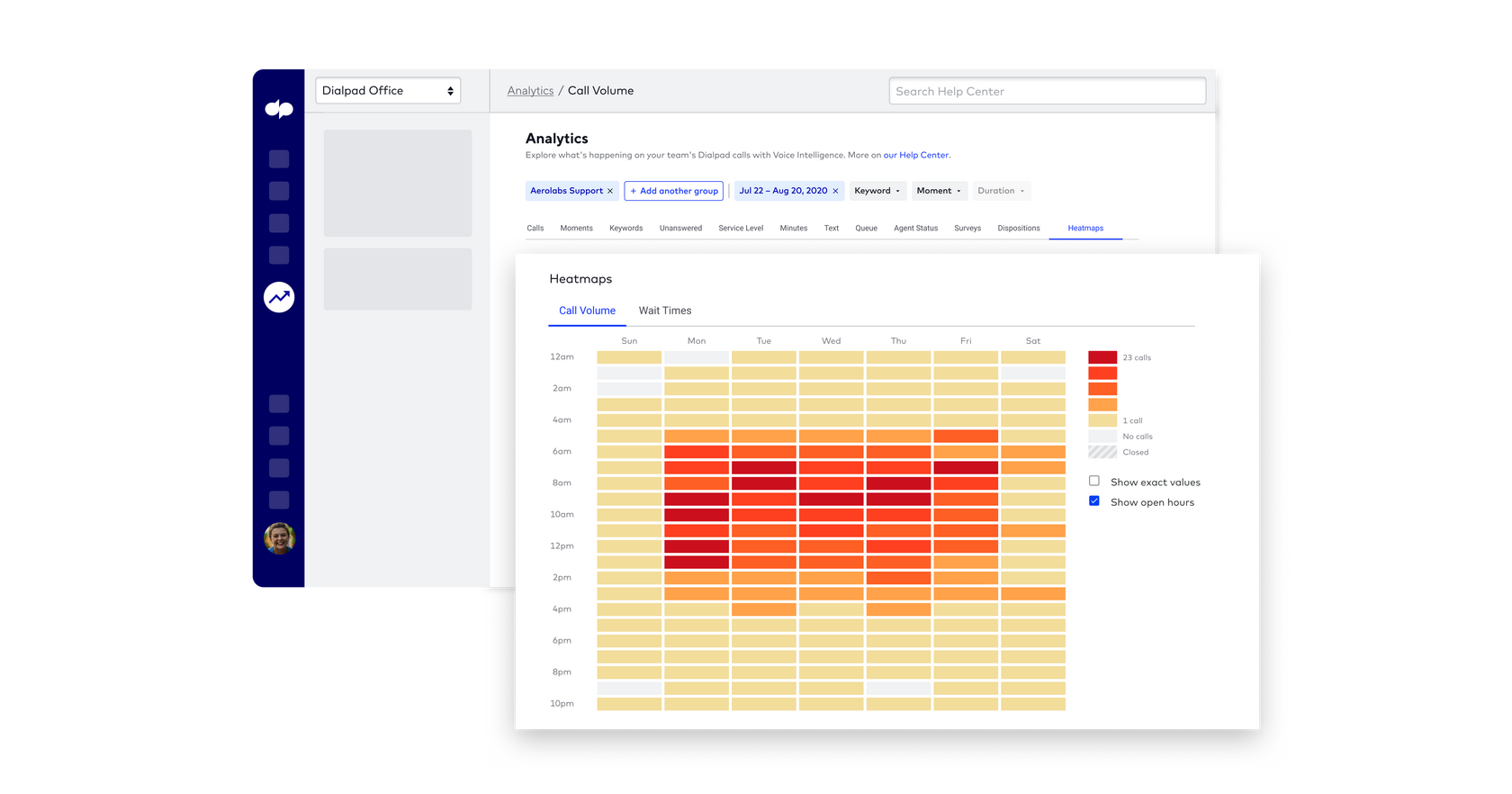 Analytics reveal trends from every interaction, and Dialpad just rolled out Heatmaps and Concurrent Calls tabs. If you're a Dialpad Ai Contact Center customer, use these chart types to group data by hour or day of the week.
In the Heatmaps tab, Dialpad surfaces call volume and wait times. Figure out when exactly you'll need more agents available to answer calls, thus cutting down on lengthy wait times that often hurt customer satisfaction. Concurrent Calls, meanwhile, tracks how many calls are in progress at any one time. It'll assist in contact center forecasting and aligning agent schedules to prepare for a large number of calls.
By understanding activity throughout a week, your call center is agile and optimized to handle calls as soon as they come in. Shorter wait times, happier customers — that's a win for your business.
Filmstrip mode in Dialpad Meetings
Dialpad Meetings already offers useful video layouts such as Dynamic and Grid View, but maybe you'd like to see all participants while a screen share remains in focus.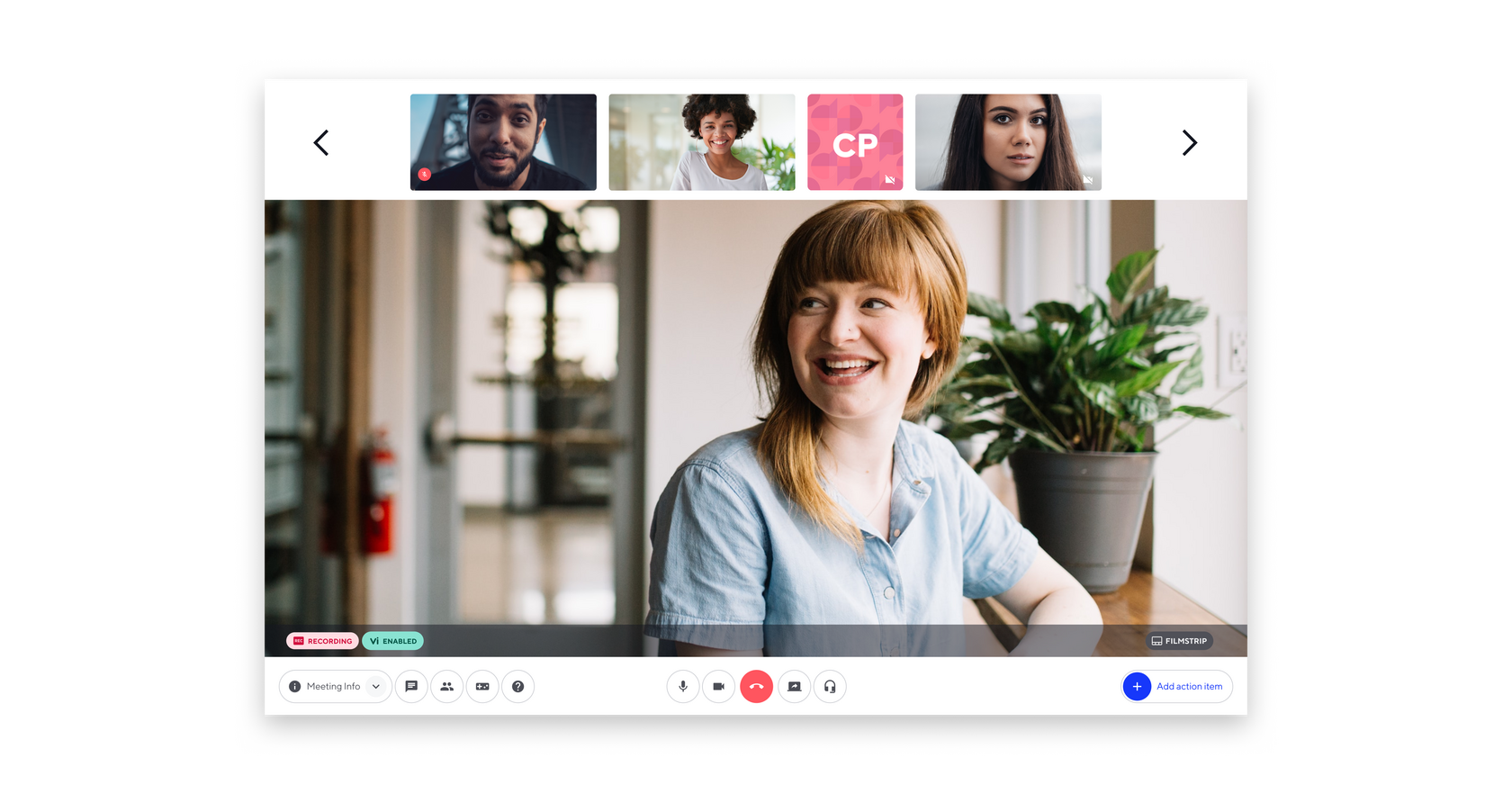 Filmstrip displays every participant in addition to the screen share (or an active speaker) simultaneously. Participants appear at the top of a conference, and the screen share fills the rest of the space. So it's easy to communicate during a presentation or while reviewing documents with team members, with conference controls always accessible along the bottom of the screen.
To switch to Filmstrip during an active conference call, press the spacebar on your keyboard and transition between video layouts.
Improve coaching and quality assurance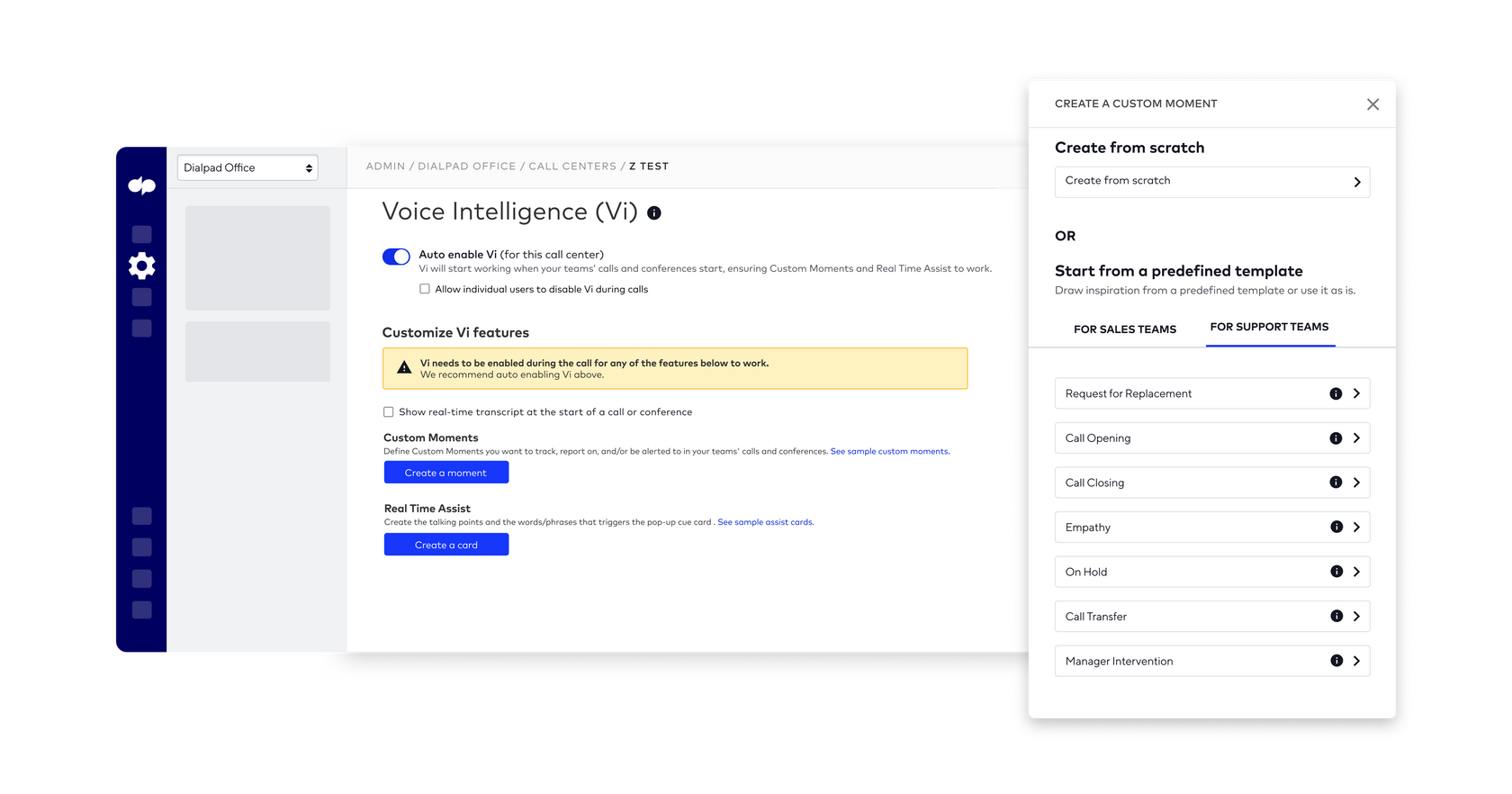 Contact center coaching in Dialpad just got even better. We know that our customers rely on Custom Moments and Real-Time Assist (RTA) cards, and our latest update to these features adds even more new templates.
Live coach automatically if an agent or customer discusses a replacement request, or receive an alert when a customer demands to speak to a manager. RTA cards are triggered by words and phrases unique, and they contain information that'll get an agent through difficult questions quickly. If you'd like to analyze a call or simply recall key details after it finishes, create a Custom Moment and Dialpad Ai will comb through the entire conversation to pull highlights.
Custom Moments and RTA cards are created by you, and our templates offer a starting point to fit your needs.
Protect Personal Identifiable Information (PII)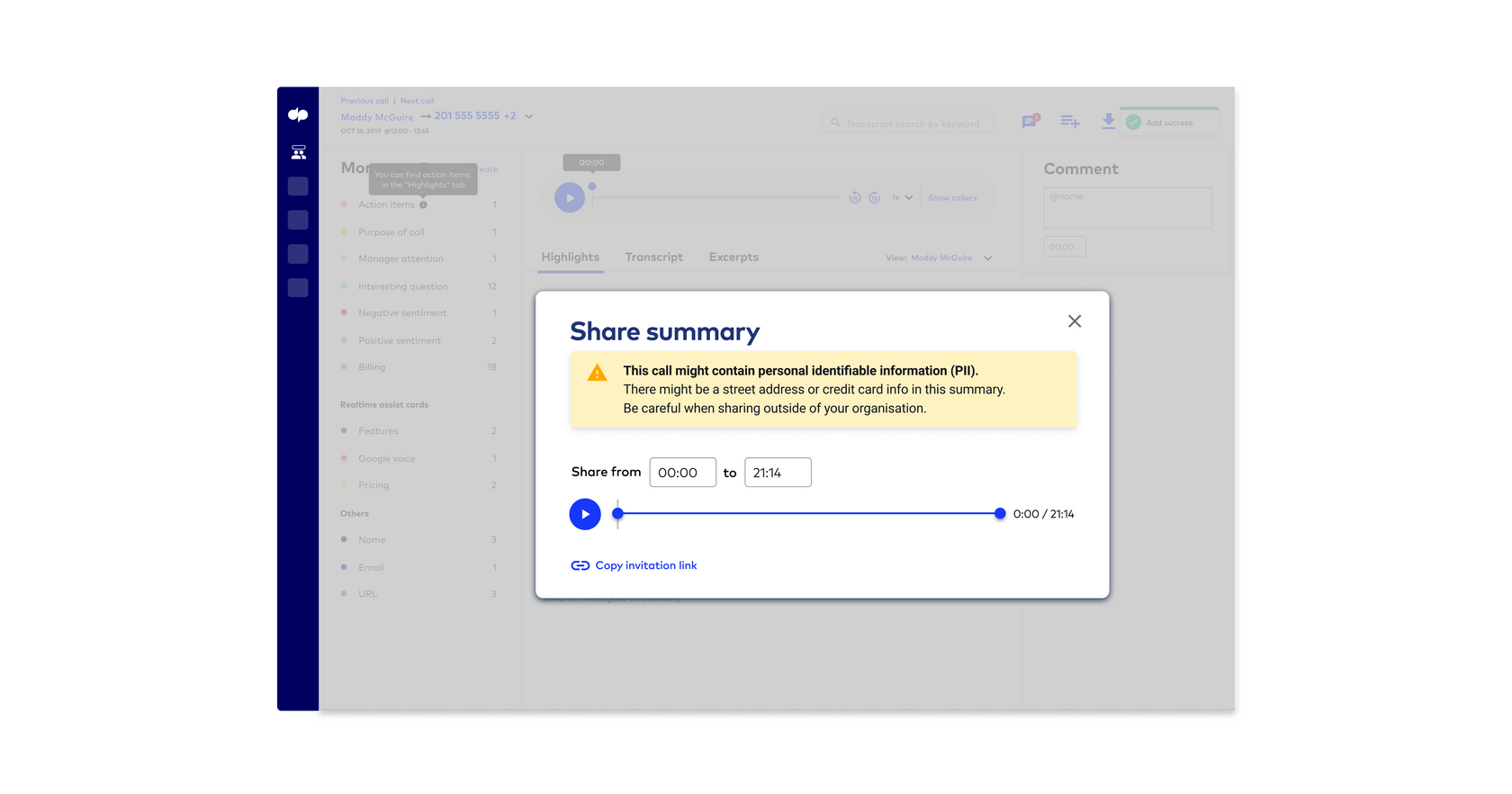 Dialpad Ai detects personal identifiable information (PII) to warn users before sharing a call review outside your company. You'll never want to compromise company or customer data, and this safeguard acts to shield PII from falling into the wrong hands.
But wait! There's more…
Dialpad Ai is live in the United Kingdom! We've launched a beta for Dialpad users in the United Kingdom to take advantage of real-time voice transcription, Custom Moments, and more.
Play a busy signal or send a call straight to voicemail in your Dialpad profile's call handling options.