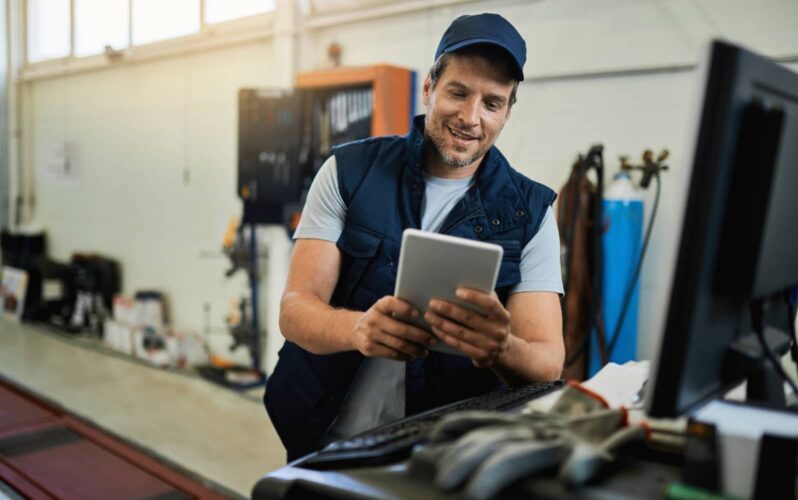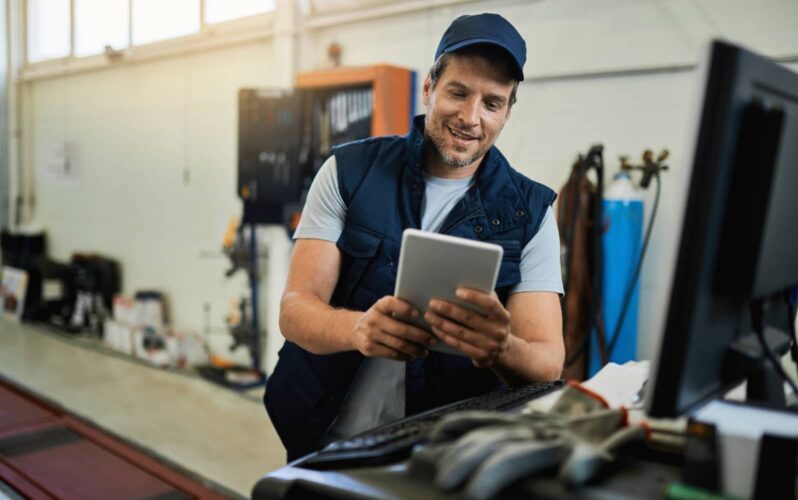 ---
Service Today provides exactly what the name promises: service for your plumbing and electrical air conditioning across Australia—today.
And for that to work, they need a good, reliable professional services business phone service.
With 190 employees and remote offices across Australia and the Philippines, Service Today's team has grown significantly—that means their communications needs have grown as well. Even before the COVID pandemic, they had people working from home, so they needed a system that could connect the whole organization.
"We've been in business for about 10 years so far, and have grown probably 300 percent over the last couple of years," says Zak Saboune, President of Service Today.
"It's because we really focus on giving customers the experience they deserve—answering the phone all the time, being reliable, showing up, doing all the basic things right, but also ensuring the customer is happy at the end of the whole experience."
An "okay" phone system isn't good enough
While Service Today's previous phone system was, to quote Zak, "Okay at the time," there were plenty of problems the teams continued to encounter. When they tried to reach out to support, they just couldn't get the help they needed. (You'd think the thousands of dollars they'd spent on headsets and the service would have warranted at least a little help from customer support, but that was somehow not the case.)
Not only that, but their phone system was too basic. They couldn't transfer calls or make it work with other parts of the business, and in general connecting with anyone was a struggle.
"
I wanted a system that really works and connects the whole organization well, without being clunky and making it difficult. Something that makes it easy to transfer calls and make calls to other departments and people regardless of where they are. Something that's easy to implement in terms of not needing IT support, and something that integrates into my CRM. And I wanted to get rid of desk phones and hardware.
"
Zak Saboune
President
Service Today needed a new business phone system, one that was flexible, powerful, and came with a top tier customer support team that was ready to help at a moment's notice. (You probably know where this is going.)
"You just add a person's name and email, choose the phone number, and you're done"
Zak knew that Service Today could beat the competition if they had better technology. He looked around, but so many of the options were clunky, expensive, or lacked the features they needed—but not Dialpad.
"I booked just a quick demonstration of Dialpad. They showed me how you implement it, and I thought: 'If I can do it, and I'm not an IT guy or expert, then this must be easy to do," says Zak.
In fact, Dialpad was not only the quickest to get back to Service Today's requests, it was also the quickest to impress, and they had the paperwork ready and signed right away.
"
There's a little button on the top right in Dialpad that says 'Add User,' you add a person's name and email, choose the phone number… and you're done. They download the app on the phone or computer and that's it. No SIP extension, no IT guy, no need to call the tech guy, I can do it myself. Anyone can.
"
Zak Saboune
President
A new phone system, ready to go in two hours
With Dialpad, Zak had a cloud-based system that was easy to set up and implement. There was no need to worry about new hardware or equipment, no need to contact IT for help—it was so quick and simple to set up that the whole team was ready to use Dialpad in about two hours.
"Alice, who's a call center manager—not IT!—created the departments, users, and groups for us. It's just so easy," says Zak.
After implementation, they immediately began to enjoy features like Dialpad's analytics—now, Zak can see at a glance exactly how many calls each agent takes.
We haven't tried a setup speed-run before, but two hours is certainly in the running for our fastest time from a demo to company-wide implementation.
"
When I implemented Dialpad, I just felt my whole business was connected better.
"
Zak Saboune
President
From video to Dialpad Ai
After each call, the team can easily find and share the recordings too. There's no need to download the phone call, since it's all saved in the Dialpad app automatically. That even includes historical customer information, so any agent can get a call with a customer and know exactly what they've already covered, which has helped save time and decrease frustration.
"Before, with other technology, we'd have different people calling our customers, and a customer would inevitably tell us, 'Somebody's already spoken to me about this.' But with Dialpad, that doesn't happen anymore, since all those conversations get logged."
Dialpad's AI-powered artificial intelligence transcribes calls in real time (with better accuracy than any competitors, if you don't mind the boast), and automatically picks out keywords and phrases.
The automatic transcripts let Service Today's team instantly identify recurring questions or issues, which they can use to help agents with RTA (Real-Time Assist) cards that pop up on screen whenever the customer asks a tricky question or the agent needs a bit of coaching:
And because Dialpad also integrates with Service Today's CRM, the audio files from each customer's call get added to their CRM automatically. This has helped Service Today provide even better service for their customers, with relevant historical information available at their fingertips. They can even call the customers just by clicking their numbers in the CRM with Dialpad's click-to-call feature.
When Service Today's teams use Dialpad for video meetings, the quality is so clear that they've left Zoom and Google Meet behind. Now that's what we call a compliment. (In fact, since Zak mentioned the video is so clear he can even make out the pimples on another participant's face, it might even be too good, if there is such a thing...)
Keeping that work-life balance… While using your cell phone for work
In the past, Service Today's technicians would have to choose between using and paying for a second phone for contacting customers or having to use their personal phones—neither of which is a very appealing option. With Dialpad, that's no longer an issue.
The Dialpad app lets them make and receive calls on their business number even with their personal devices. And once business hours are over, they can just turn on "Do Not Disturb" mode, close the app, and keep using their personal phones without worrying about customers calling after-hours:
From the ease of implementation to the many features Dialpad provides, Service Today's teams have been loving their new business communications and call center platform—and their customers can rest assured they won't have to wait until tomorrow to get the service they need.
Zak thinks Service Today is the fastest sale Dialpad's ever made. Do you think you can break his record and get started with all the communications and call center features that have helped Service Today's business thrive?
See how Dialpad
Ai Contact Center works!
Get a personalized walkthrough of how Dialpad can help agents and supervisors communicate with customers and prospects, from anywhere.