Do Not Disturb
Whether the whole company is out of office or you're an individual team member that wants to disconnect from work, stop message notifications, send calls straight to voicemail, and let your team members know that you're not available to chat with Dialpad's easy-to-use Do Not Disturb feature.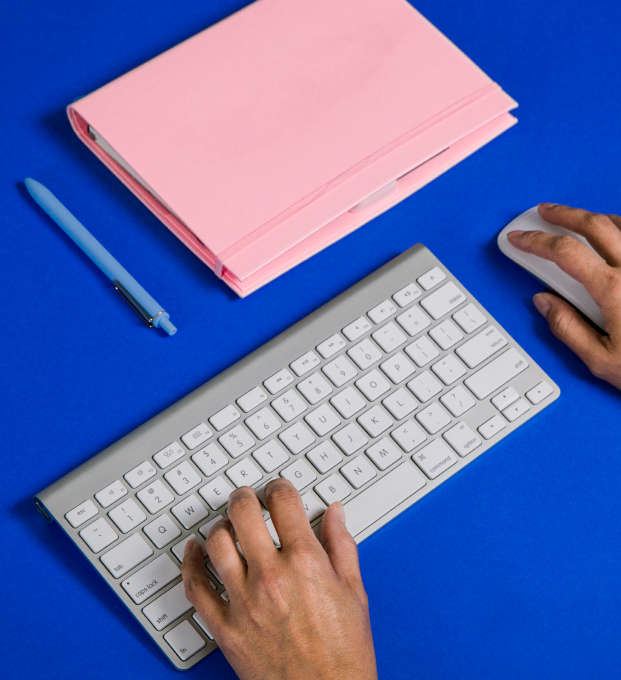 When You Don't Want to be Reached
A healthy work-life balance is important to the success of every enterprise organization. That's why Dialpad's Do Not Disturb feature makes it easier to step away from the responsibilities of work when the day or week is over. By turning on the Do Not Disturb setting and preventing calls from coming through, users can spend more quality time with their families and friends, or their hobbies and side projects without the distraction of work. Incoming calls are sent to the user's voicemail inbox. They will receive notification of a voicemail (if one was left) when Do Not Disturb is deactivated.
Focus When It Matters
While communication is absolutely crucial to success in business, so is the ability to focus. And sometimes, the two don't mix. By silencing incoming calls with Dialpad's Do Not Disturb function, workers can put their heads down and focus on the immediate task at hand without interruption or distraction.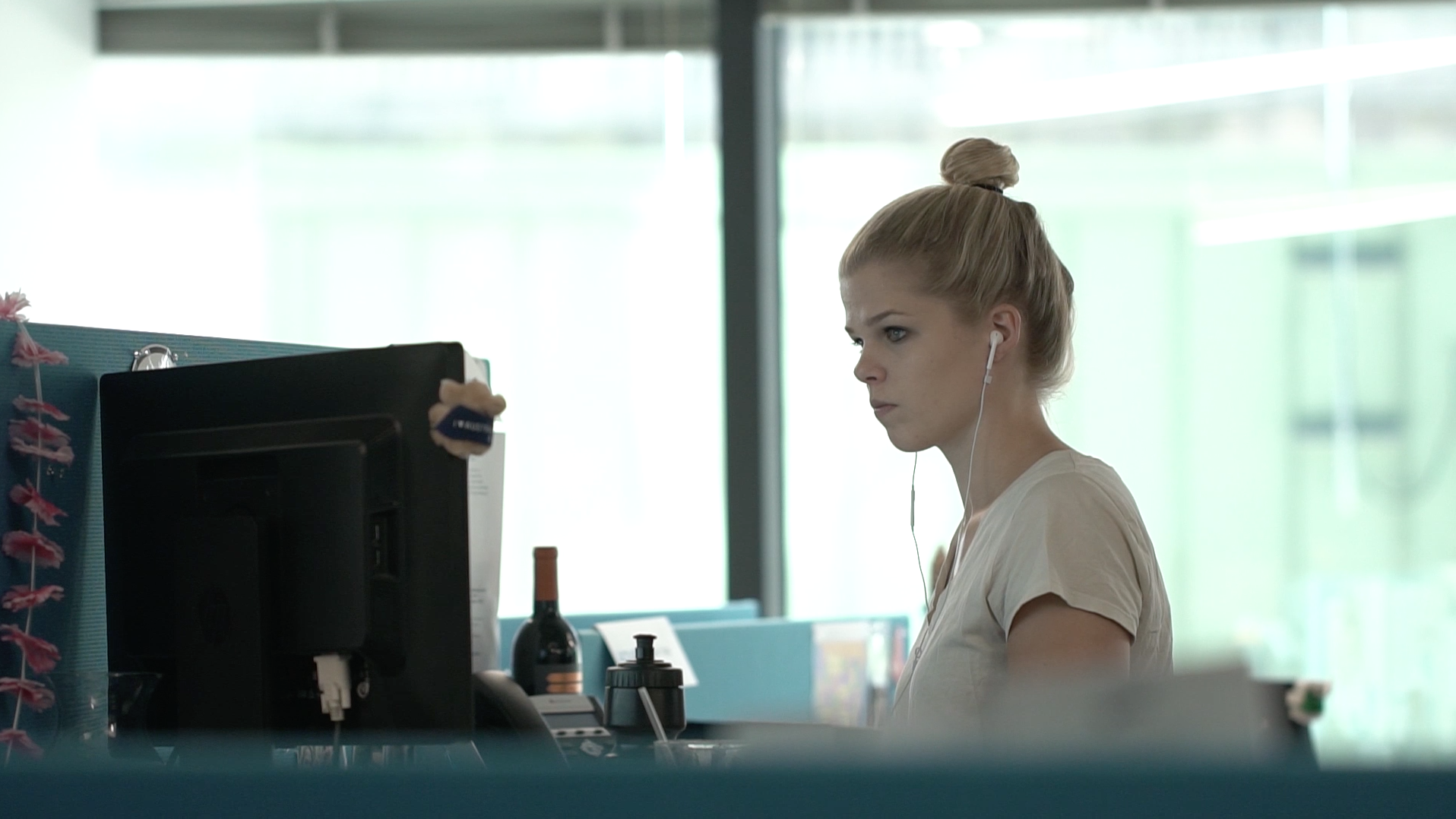 How Do Not Disturb Works
Dialpad's Do Not Disturb feature prevents you from receiving any calls, texts, messages, video, or meeting requests. By activating it on one device, you'll also apply DND to all of your other connected devices. The Do Not Disturb feature can also be set to a timer, so you can specify the length of time you want the feature activated. And when you toggle the feature off, Dialpad will let you know of any calls or messages you missed.

Do Not Disturb can also be activated by administrators at the Main Company Number and Department levels. This is a great option for when companies or departments are at offsite events and shouldn't be fielding calls.
How to Use Do Not Disturb
Like most settings and features in Dialpad, Do Not Disturb is easy to find, set, and turn off. Here's how it works on both desktop and mobile apps.


DND Desktop
The Do Not Disturb function is accessed by clicking on the dropdown arrow next to the user's Dialpad avatar in the top right hand corner of the desktop app. The function can be toggled on or off with just a click. When the Do Not Disturb is turned on, users will be able to set a timer. A red bar will also appear across their application window to remind them the feature is currently activated.
DND Mobile

On your mobile device, you can access the Do Not Disturb feature by tapping your Dialpad avatar on the top left hand corner of your screen. From there, simply tap the Do Not Disturb toggle to turn the function on or off.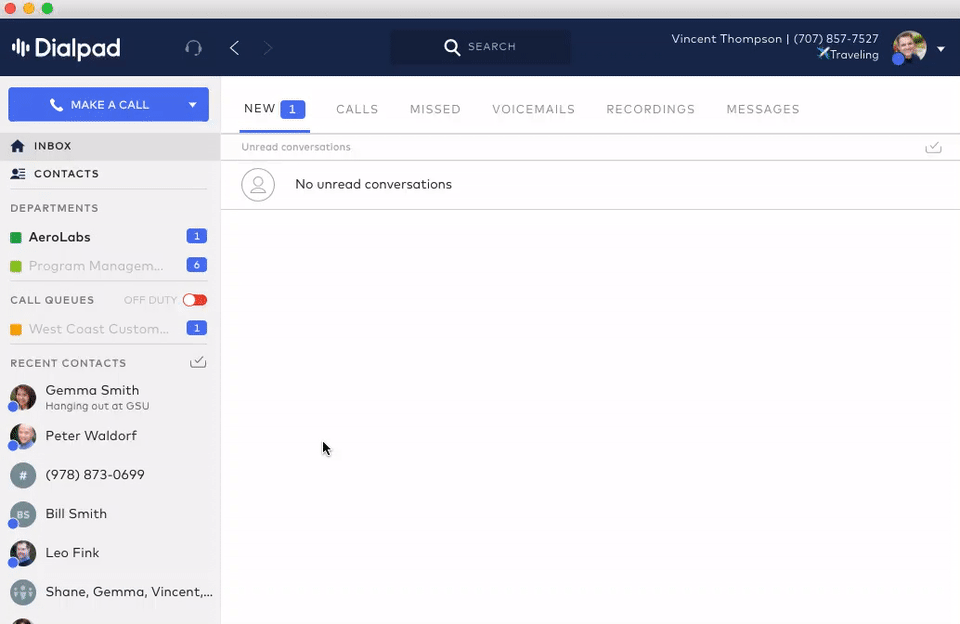 Frequently Asked Questions
Can Do Not Disturb be accessed on any device?
Yes. Do Not Disturb can be accessed and activated on all Dialpad-connected devices. However, setting a DND timer can only be done on the desktop application.
Does Do Not Disturb need to be activated on all devices individually?
No, once the function is activated on one device, it will be activated across all devices for that user. Deactivation of the feature works the same way.
What do incoming callers experience when Do Not Disturb is activated?
Callers are sent to that phone number's voicemail inbox where they can leave a message for the recipient.
How can I tell if Do Not Disturb is activated?
With Do Not Disturb activated, a red notification appears on all of your Dialpad-connected devices.
Is Do Not Disturb an add-on feature with extra costs?
DND is included for every user in every Enterprise plan.
Can I activate Do Not Disturb on every device?
Yes. You can activate DND on any of your devices.