Back to Blog
Top 10 apps to integrate with your contact center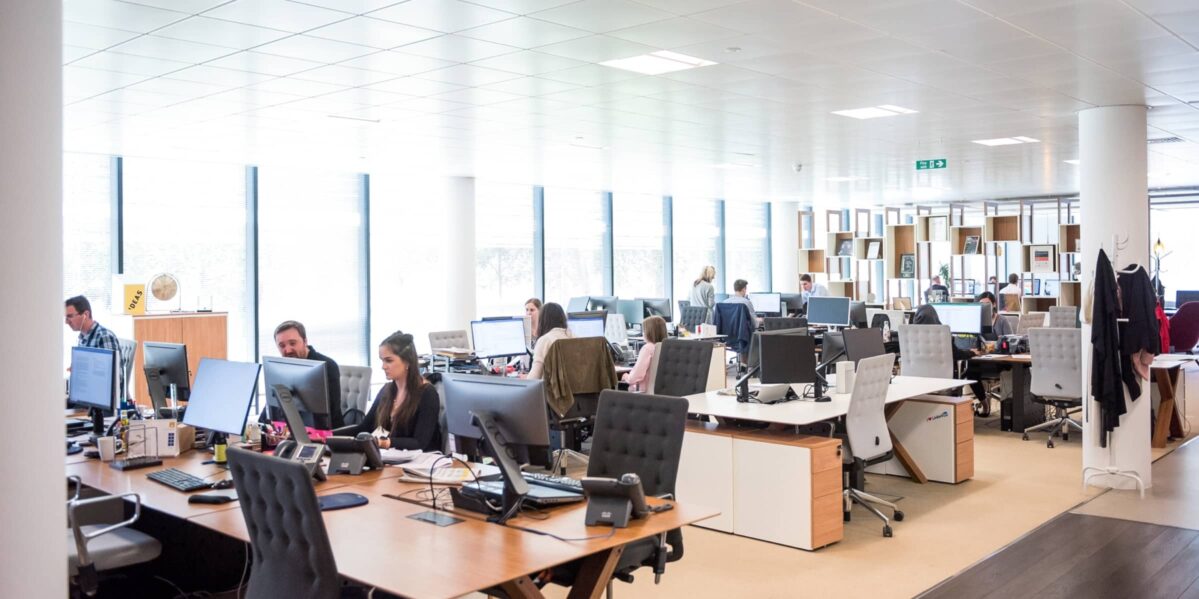 It would be an understatement to say that contact center agents have a lot to deal with each day, between helping frustrated customers and troubleshooting new and unexpected issues. Knowing that, it's no wonder why contact centers have such high turnover rates.
Good news: it doesn't have to be that way.
Contact centers can benefit from a wide array of app integrations to boost efficiency, ease of use, communication, performance, and overall satisfaction for both agents and callers. That means better morale, better results, and better agent retention. What's not to love?
Of course, this then raises another question: what apps are right for your contact center? That's why we're breaking down the top 10 apps to integrate with your contact center, and how they help enhance the Dialpad Ai Contact Center experience.
1. Google Workspace: productivity and organization

Google Workspace is an app that needs no introduction, as it brings all of Google's business productivity tools into one place. Syncing your contact center with Google Workspace can immediately make work easier for your contact center agents by automatically syncing their email, documents, and calendar schedule with their dashboard.
Imagine, not having to switch between tabs constantly while on a call with a customer. The Dialpad + Google Workspace integration makes life easier for contact center agents by giving them access to all the files, emails, and events they need right inside Dialpad, so they can focus on the customer, not the clutter.
2. Salesforce: customer relationship management

Salesforce is one of the biggest names in customer relationship management, which is absolutely key to a good contact center. After all, if a customer has to call in repeatedly, they don't want to have to constantly repeat the same information to different agents or receive information they've already been told.
An app like Salesforce helps maintain contextual information, call logs, and customer bios to ensure a smooth continuity across calls.
Adding Salesforce to Dialpad Ai Contact Center creates a beautiful contact center experience that helps agents more easily provide superior service to callers. They can automatically log calls, instant messages, and voicemails, access relevant caller information and history, and even make calls from directly within Salesforce.
Plus, with Dialpad's real-time assist cards, contact center agents will be better equipped to handle unexpected questions and get coaching during the call.

3. HubSpot: marketing, sales, and service

Another great CRM app is HubSpot, which is designed to help companies find leads and turn them into customers. Contact centers rely on HubSpot to help them convert leads, close deals, and keep their customers happy, making it a powerful addition to their tech stacks.
With Dialpad's HubSpot integration, you can access your business phone system and CRM from the same platform. Not only does this let you synchronize sales data and call activities, it makes contact center management easier by automatically logging calls, providing insights to recent activity, automatically displaying contact profiles, and connecting calls to existing deals.

4. Zendesk: customer service

Zendesk is a highly-renowned customer service app trusted by over 160,000 businesses. Contact centers use it to resolve customer support tickets across a range of channels from one place, and for good reason.
With the Dialpad + Zendesk integration, you can make HD calls right from within Zendesk. Dialpad Ai Contact Center will automatically create tickets from incoming calls and present the agent with relevant information in a native sidebar. On top of that, real-time assist cards can provide agents with answers to frequently asked questions, coaching, and insights into the customer.
5. Slack: team communication and productivity

Slack is used by businesses of all sizes for communication between teams and employees. Since it doesn't typically involve direct customer interaction, one might wonder why a contact center would need a Slack integration, but a good integration can turn Slack into a powerful tool for contact center productivity.
With the Dialpad + Slack integration, notifications for calls, messages, and voicemail are automatically pushed to Slack. Agents and teams will be able to view and manage their contact center activity from a single platform, launch calls, and log call events.
6. Microsoft Teams: collaboration

No contact center agent is an island, and it's important that teams have good communication to work efficiently. That's where Microsoft Teams comes in, enabling communication across teams in a single place.
Integrating Microsoft Teams with Dialpad seamlessly connects Dialpad's enterprise-grade telephony features with the Microsoft Teams environment. This makes it easier to launch meetings, join calls, manage calls, and access contact center as a service (CCaaS) features. Now you can add Dialpad's AI-powered contact center coaching, real-time analytics, and more to Microsoft Teams in a contact center environment.
7. Playvox: workforce management

Workforce management (WFM) apps provide tools to help contact centers stay fully staffed and connected, which helps boost morale and performance without keeping anyone over- or under-worked. Playvox is known for its WFM solution, which can help maintain good productivity and easy scheduling for contact centers.
With Dialpad Ai Contact Center and Playvox, you can automatically generate forecasts based on AI and real-time data, to make sure your contact center is properly staffed at all times. The agent scheduling takes your KPIs, forecasts, business requirements, and goals into account to help determine the best way to schedule your agents. Plus, reporting and analytics dashboards can give you better insight into your agents to help optimize their performance and engagement.
8. Intercom: chat and messaging

Intercom is a chat and messaging app designed to keep resolution times low and customer satisfaction high. It uses personalized targeted messaging along with website- and mobile-based chat to keep agents connected with customers and log important details.
Integrating Intercom with a contact center solution makes it even easier to communicate with customers and get a holistic view of their activities. Agents can launch calls right from the live chat, get instant transcripts, and receive real-time coaching prompts. This helps support teams keep CSAT scores high, sales teams close deals quickly, and agents engage with customers the way they prefer without needing to switch between apps.
9. Forethought.ai: AI-first customer support platform

Forethought enables seamless customer experiences by infusing intelligence at each stage of the support journey. With Forethought, organizations can resolve common cases instantly, predict and prioritize tickets, and assist agents with relevant knowledge—all from one platform.
By integrating Forethought into Dialpad Ai Contact Center, you can improve customer satisfaction and boost agent efficiency. Customers can self-serve to get answers faster, then request a callback to seamlessly connect with a live voice agent who uses AI-powered context and recommendations to provide a premium customer experience.
10. Zapier: workflow automation

Zapier is an app made for apps. In other words: it helps connect apps to better automate workflows. So what does that mean for contact centers? Well, it means you can use Zapier to automate repetitive tasks, boost team productivity, and keep your contact center's apps connected.
Dialpad's Zapier integration is automatically included with Contact Center Pro, and can be set with a number of triggers—calls received or placed, call parked, voicemail received, and more. Use it to automate workflows, such as triggering new tickets based on voicemail or automatically making new rows in Google Sheets as needed.
See how Dialpad Ai Contact Center works!
Get a personal walkthrough of how Dialpad can help agents and supervisors communicate with customers and prospects, from anywhere. Or, take a self-guided interactive tour of the app first!