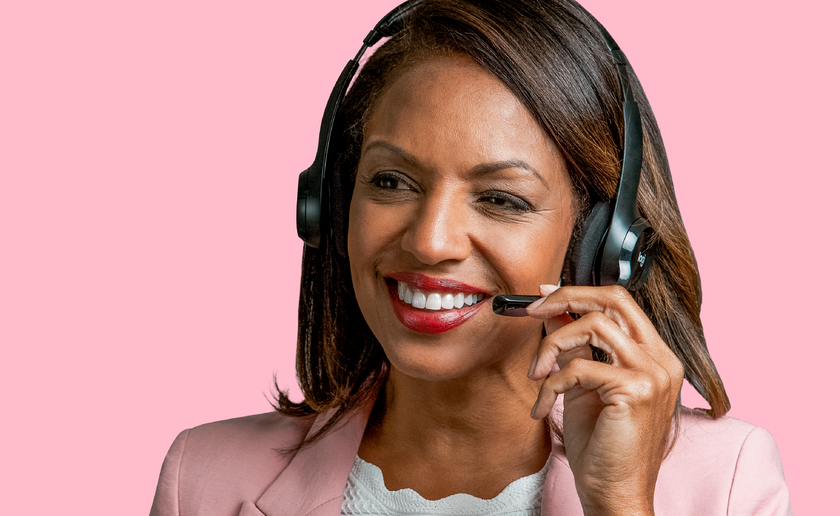 March 30, 2020
For the first time, your support agents might actually not be working from the same place. Which can leave support managers feeling a little uneasy—are their agents set up for success? Do they have a handle on how to best walk customers through their issues without the aid of their team next to them?
It's not just about productivity, although that is something that's top of mind. If you have no way of seeing their activity, or hearing what they're struggling to answer, how can you help them?
If you're feeling overwhelmed by the position you're in, we're here to help point out some quick wins in coaching your agents remotely successfully.
#1 Know what's actually being said
Call monitoring definitely isn't a new concept for support managers...but here's the thing: it only works when you're able to join from the very beginning of a call.
What happens when an agent needs help right in the middle of a call? Sure, you can join mid-conversation, but ask yourself: how much help can you be if you're busy trying to get up to speed?
With embedded, live transcriptions, managers can not only catch up on what's been said but also pinpoint the exact moment they may need to jump in.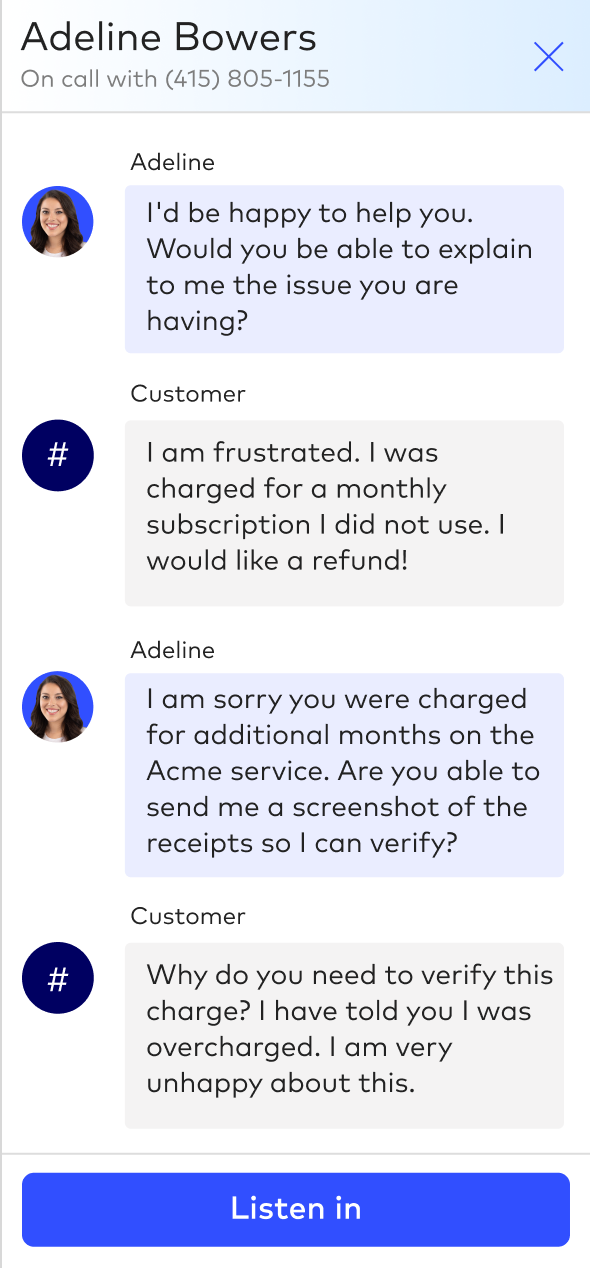 #2 Get the full picture of the steps agents take
When it comes to troubleshooting how your agents handle customer questions, what they say is only half the story. The other half is the actual steps they're taking when they're on the live call.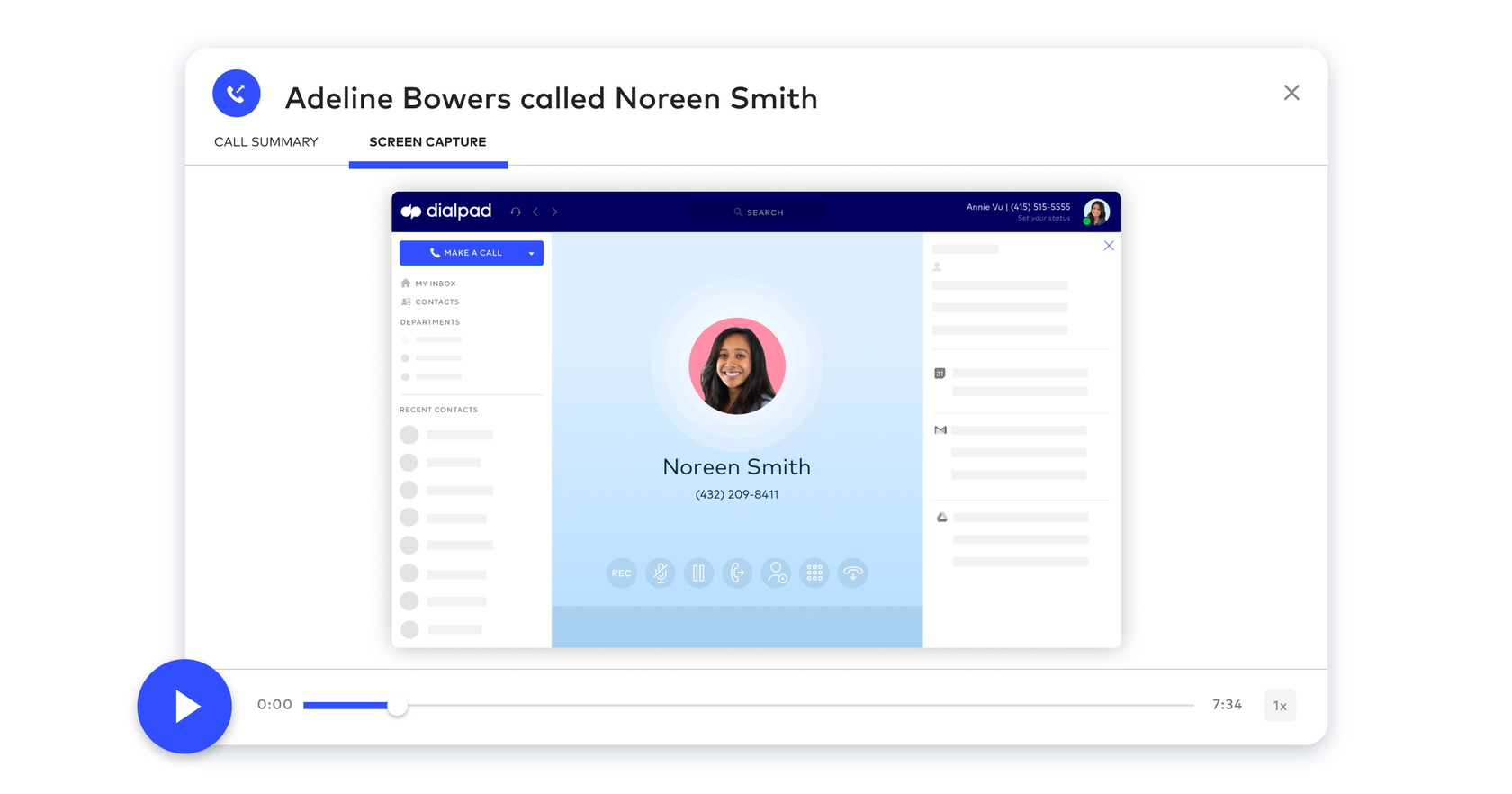 Screen recordings help managers uncover coachable moments in a more holistic approach than just call monitoring. Being able to see step-by-step how agents are walking through issues with customers or how they're tagging tickets in your system means you're able to bring more data to your team huddles and help drive consistency across your agents.
#3 Back it up with good data
Having the right access to the data you need can't be stressed enough.
There's just no good way to know what next step to take, whether you're coaching agents or reporting metrics up the ladder, without knowing that you have reliable data.
This is where dashboards and built-in analytics can make a big difference. And if it can be part of your call center platform and not some add-on, which requires extra steps or software, even better. It will eliminate a lot of the grunt work trying to pull up metrics like missed calls, voicemails, and service levels.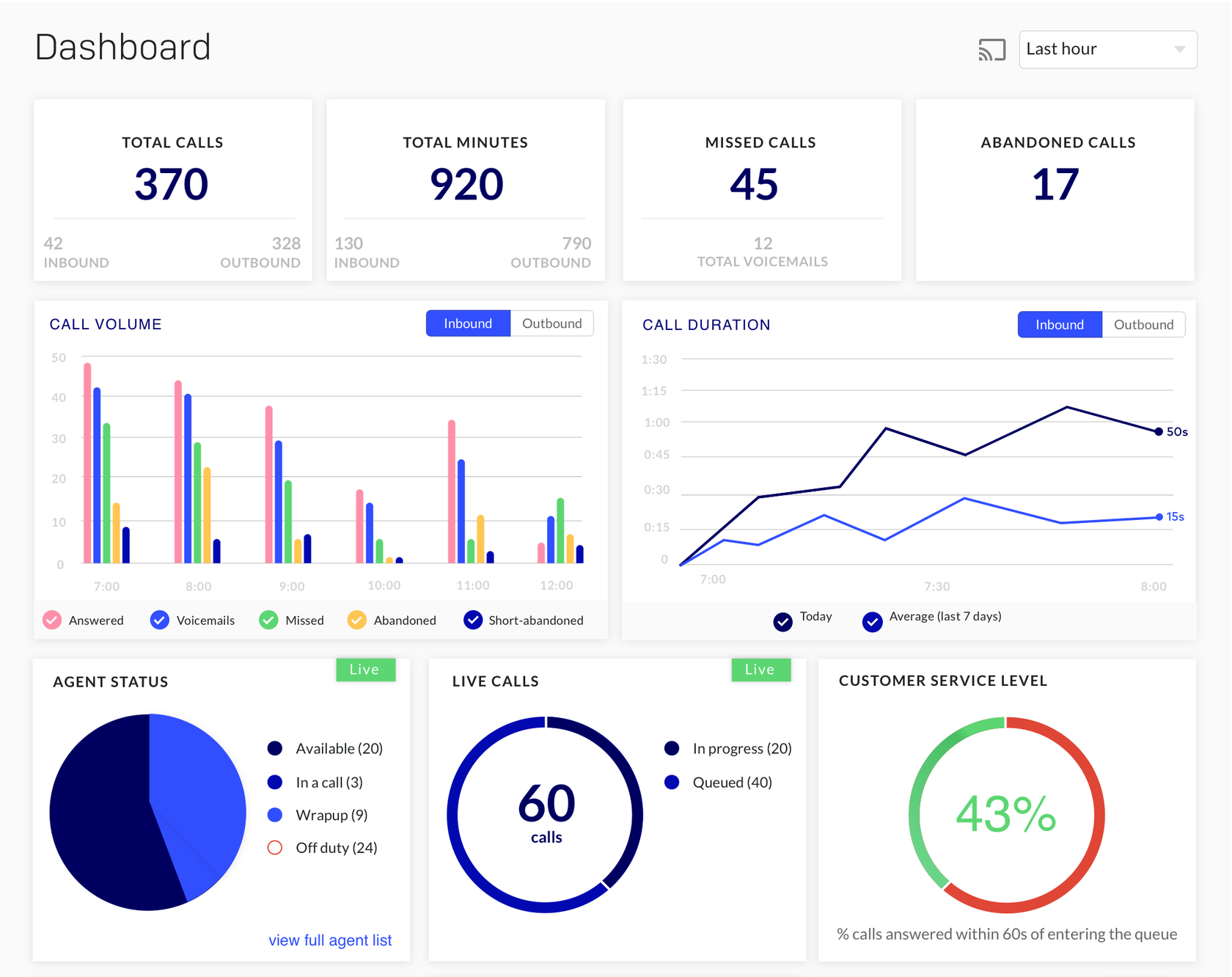 #4 Find tools that work together and save agent's time
Anytime you can integrate your tools to streamline, you should. Not only does it save time (something pretty precious in support), but it also saves your agents from feeling burnt out by manual data entry.
The good news is that so many modern platforms offer native integrations that are pretty easy to set up without needing IT's help—whether that's your ticketing system (Zendesk, Front, Kustomer), CRM (Salesforce, HubSpot), or other communication tools (Slack, Intercom).
This also means that as a manager, you get an even more cohesive look at activity across all your channels when calls, tickets, and messages are all being fed into one system.

Turn your agents into experts
No matter what combination you use, remote coaching is something that may take a bit to get right. But that's where we can help.
Dialpad's contact center platform was built for anywhere coaching whether that's back at the office or kitchen table. From built-in dashboards to traditional call monitoring features to agent recommendation cards, Dialpad Support offers up a number of features to keep your agents on track and your customers happy.