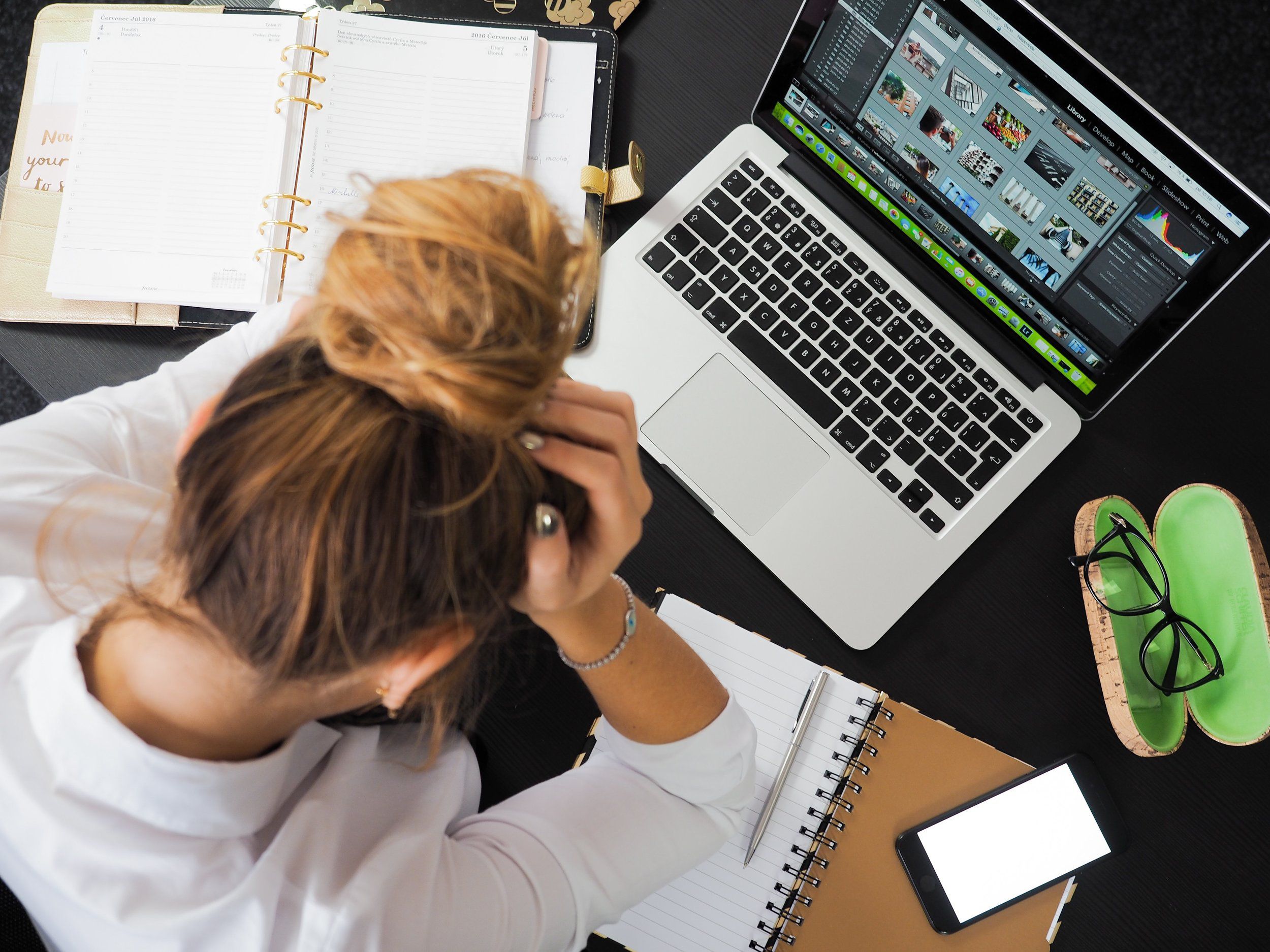 September 11, 2018
If you've ever asked someone to describe their experience working in a call center, there's a good chance that they sighed, heavily, before answering.
The job isn't glamorous and it's notorious for its high turnover. In fact, agent turnover rates consistently hover between 30-40 percent on average across industries. All that churn costs companies some serious cash— as much as $12K per agent according to one survey from Deloitte.
So why do so many agents seem to jump ship? And what can you do about it as a manager? Take a look below at the three most common reasons for agent churn and solutions for how to turn it around.
---
Reason #1: The Tech Sucks
Traditional call center tech is pretty far from cutting edge. And for a long time, that was okay. Agents punched in, plugged in their headsets, answered calls, and punched out.
Today however, the internet and social media have given way to more personalized interactions with customers and much higher expectation for service. The stakes for meeting (or not meeting) those expectation have gotten higher too, with more than half of Americans saying they would scrap a planned purchase over bad service.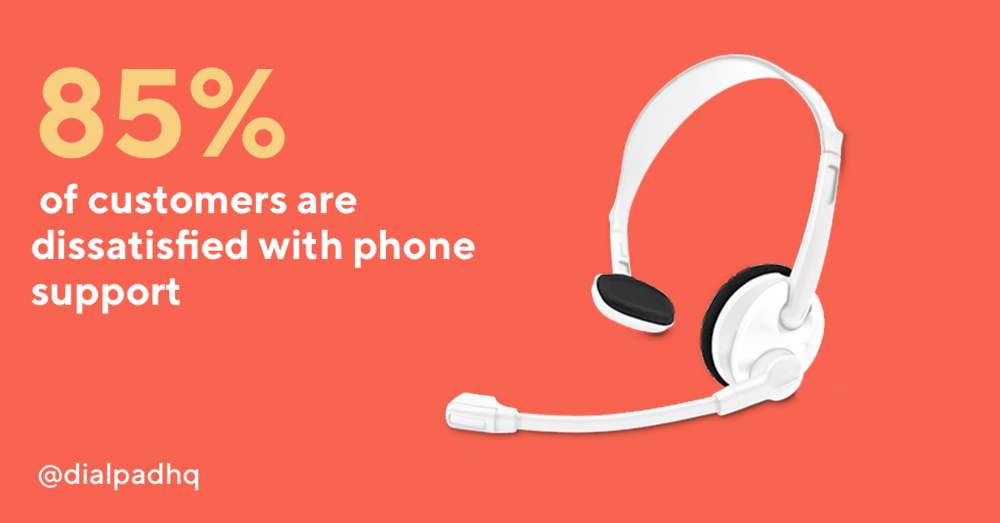 Agents must be able to do more than just answer a call — they need to know the customer's story, where they're struggling, and how to quickly and efficiently offer up support. Simply put, they need to provide the right experience.
Outdated tools make this near impossible. Relevant customer information isn't easily accessible. Time is wasted toggling between apps, platforms, and past interactions. Sometimes calls aren't even routed to the best agent, leaving customers hanging on the line.
Solution:
Modern call center technology, especially platforms that live in the cloud, offer native integrations with CRMs, help desks, and social networks to give reps a full picture all their customer interactions, all without sacrificing SLAs or customer expectations.
Past interactions, including voicemails, transcripts, and recordings, are all stored in one central place that both managers and agents can access whenever they need.
---
Reason #2: There's No Clear Path to Success
What metrics are you currently using to track the effectiveness of your agents? First Call Resolution (FCR)? Speed of answer? Handle time? If you answered yes to all of the above, well…there's a reason you're reading this blog, right?
To be clear, we're not saying these metrics aren't important or shouldn't be tracked. But when there's confusion about how your metrics align to your team's goal and your overall organizational goals, support agents are left feeling frustrated, burnt out, or ready to look for a new opportunity.
Solution:
Align call center KPIs with those of your company, and then boil that down into operational metrics you can apply across your call centers and support agents. Forrester offers great suggestions for where to start.
In their example, cost was identified as a core competitive differentiator. In that case, it makes sense to track both handle time and speed of answer. When agents have clear, consistent success metrics they can work toward, they become more engaged with the overall success of your brand, product, or service.
---
Reason #3: There's Limited Onboarding or Continued Coaching
It's pretty common for new agents to have next to no experience when joining a call center. Many end up using the role as a stepping stone to other career opportunities within your company, so unless you're working with a team of seasoned pros, your agents probably need a little more help than you originally anticipated.
Trouble is, managers don't always have the best means to train agents or capture coachable moments. Whether that's because of the tech they're using (see reason #1), the number of calls coming in, or simply the number of agents they're responsible for, the end result is agent churn.
Solution:
Effective agent coaching goes beyond teaching them how to claim calls from the queue. It's about teaching them how to actively listen to customers, how to offer empathy and solve problems, and most importantly how to turn a customer's worst moment into their best.
But you can't get there on post-call insights alone. You need real-time insights like, how are customers reacting to specific answers/agents? How useful are your knowledge base articles? What's the average talk time of an agent vs a caller?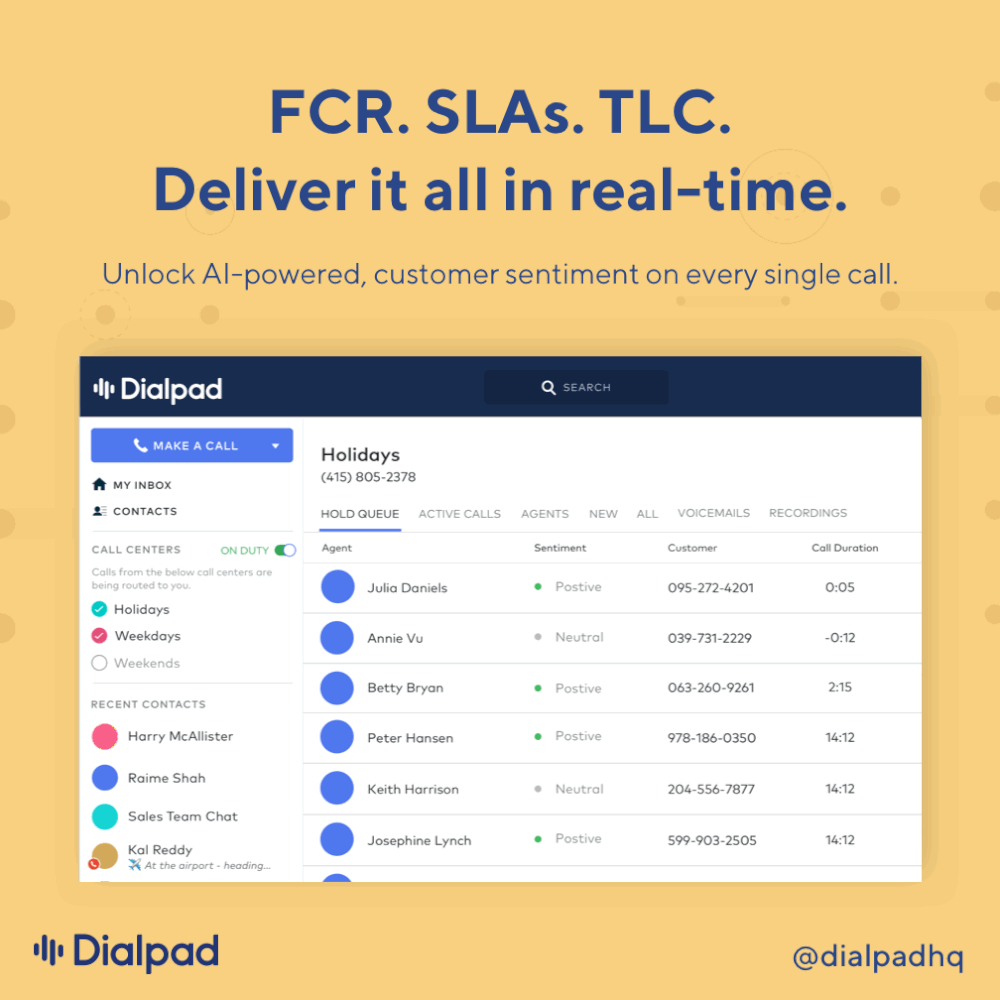 Sharing these key pieces of information won't just make agents better at their jobs, it'll make them care too. They'll understand why you're asking them to work a specific way and why it matters to their overall success.
---
Want to learn more?
Stop losing good agents over bad tech. With Dialpad Support, customer service teams can:
- See real-time customer sentiment on every call
- Access live transcripts during and post call
- Work entirely within Salesforce or Zendesk with access to recordings, transcripts, voicemails, and more