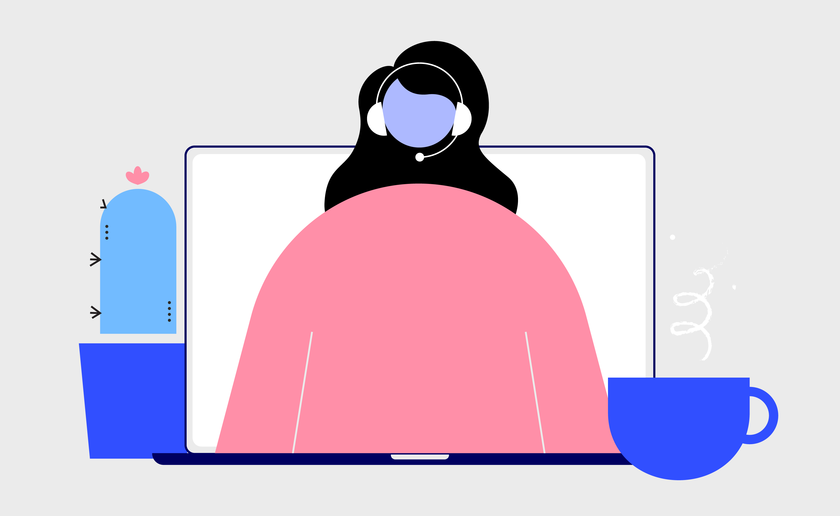 November 09, 2020
Live coaching ensures that your agents take action on feedback immediately, improving the efficiency of their calls and reducing ramp time.
Use Voice Intelligence and these features to coach agents during every call:
Real-Time Assist Cards
Live Coach
Custom Moments
Real-Time Alerting
Here's how each of these features from Dialpad fits into your business through live coaching.
Real-Time Assist (RTA) Cards & Live Coach
Tips for your agents on live calls as if you're sitting next to them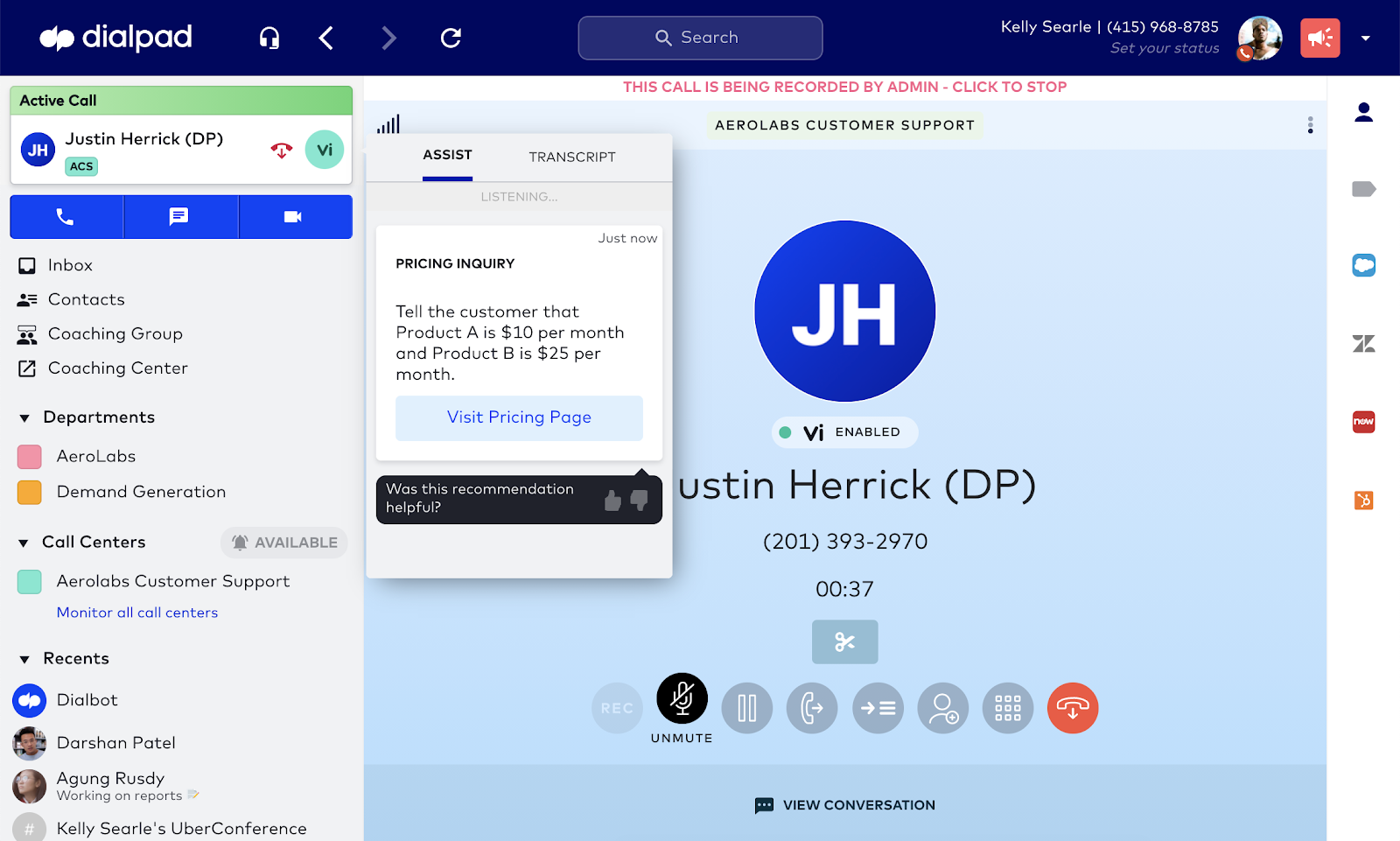 Answer common or difficult questions quickly, or remind an agent that they should speak a little less. Real-time assist (RTA) cards allow you to coach your agents while they're on calls, and you don't need to actually listen to the calls as they're ongoing.
You're always able to observe calls, but Dialpad's RTA cards automate coaching to reallocate managerial time and resources normally spent monitoring agents and their conversations.
Agents get the live coaching necessary when it matters most. RTA cards are triggered by words and phrases specific to your business, and you can use our premade templates to get started. Customers get the answers they're seeking in record time because agents won't waste time scrambling for answers.

Looking to understand which RTA cards are effective? Take a look at the leaderboard in Dialpad's Analytics — view the RTA cards actually improving efficiency and consider this feedback to modify other RTA cards that aren't as helpful.
Live Coach, meanwhile, is focused on your agents' overall communication style. Built-in speech coaching knows if they're talking too fast or not letting a customer speak.
Custom Moments
Track key details that matter to you and your business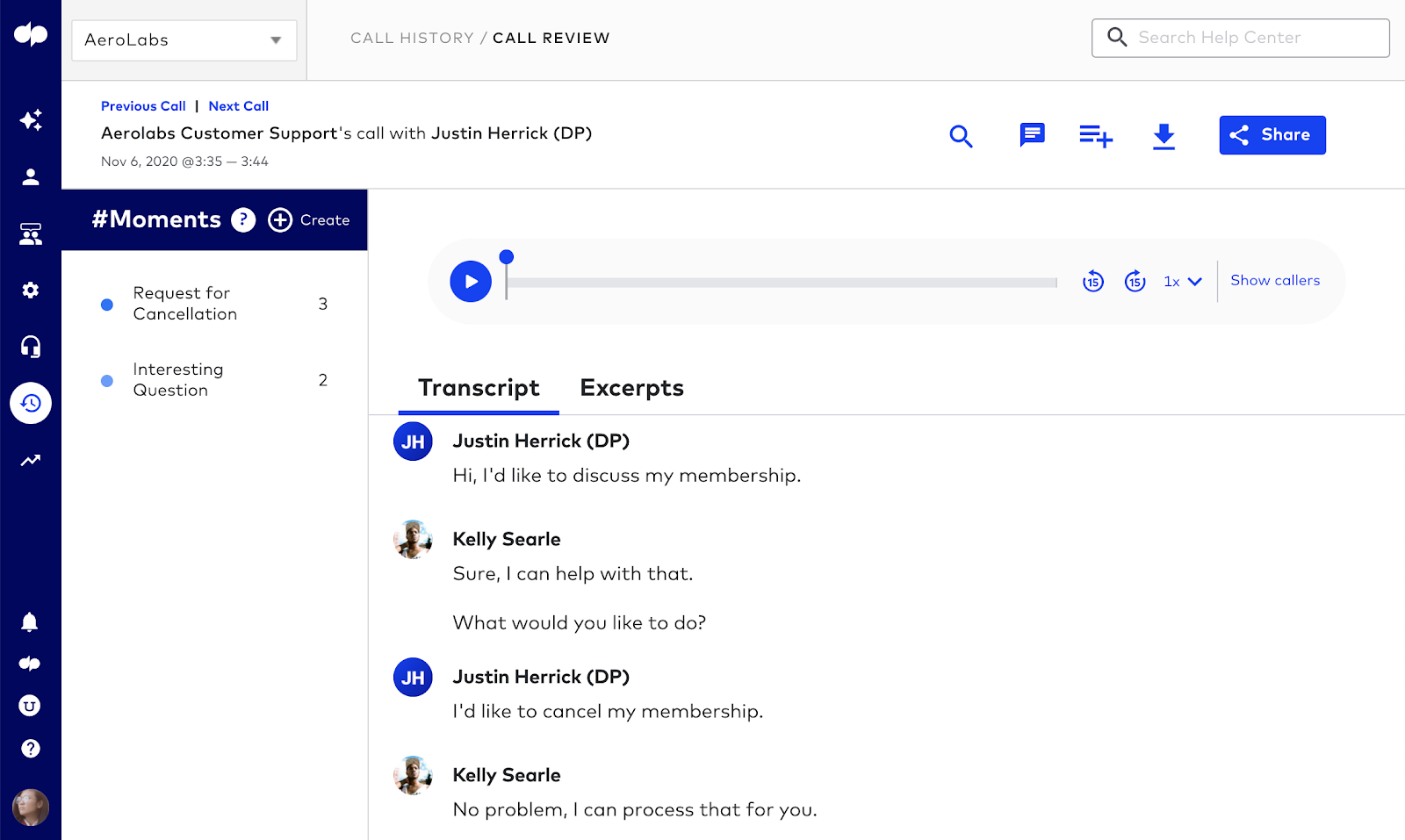 Track trends, monitor script compliance, and receive alerts related to key details. Voice Intelligence is able to capture custom moments that identify unique keywords from any call; our AI-based technology then adds context by pinpointing exactly when they were said. Choose what to look out for, and we'll handle the legwork.
Select an existing template to start, or create your own custom moments using words and phrases popular among agents and customers.
If you're endlessly sifting through lengthy transcripts, you'll never get ahead of your competitors. Custom moments tap into what agents and customers said in order to discern trends as soon as they appear.
Real-Time Alerting
Be alerted to calls that require your attention immediately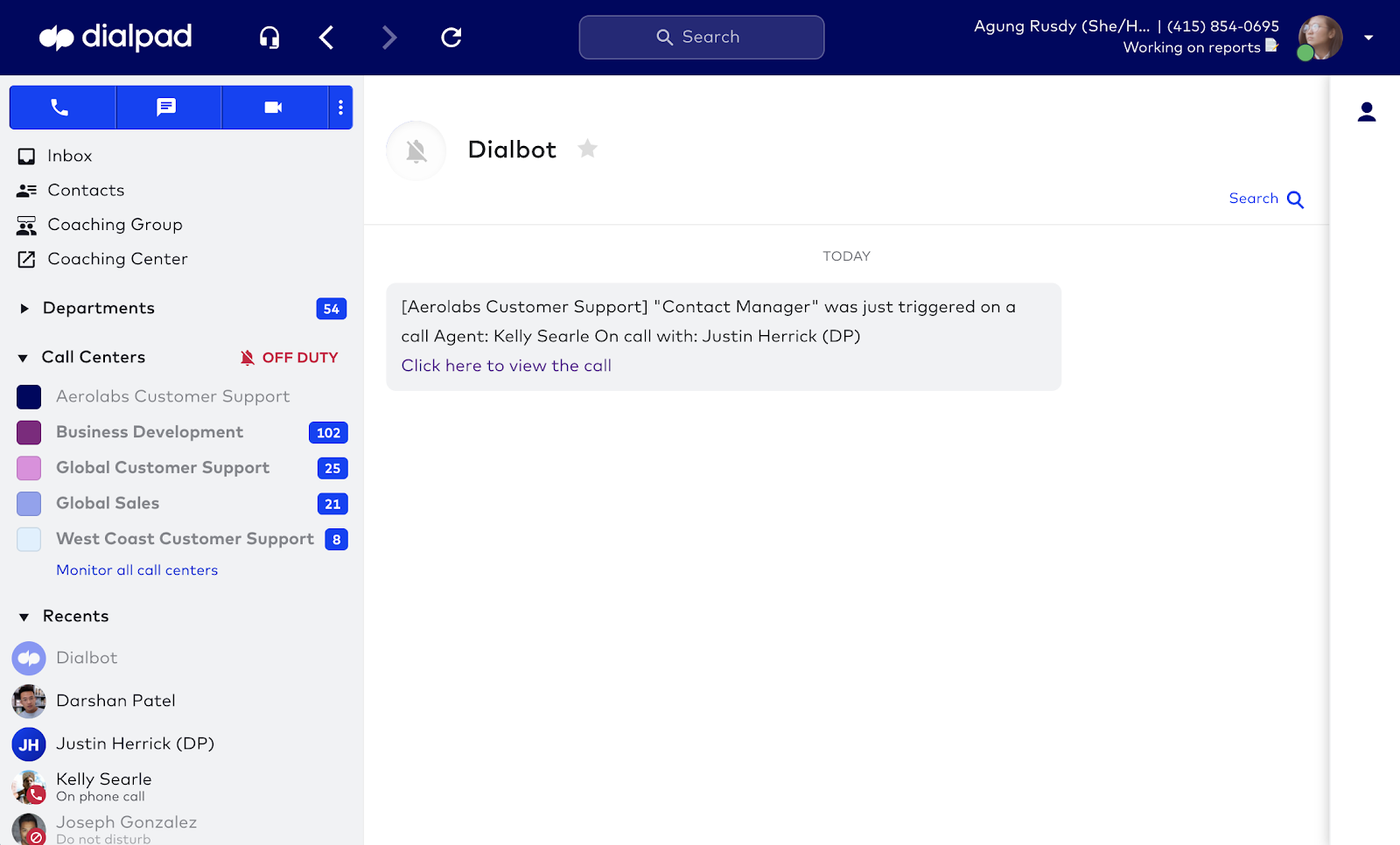 RTA cards and custom moments drastically simplify live coaching, but you'll still want a certain degree of hands-on experience involved. In a call center, managers and supervisors can choose to be notified each time an RTA card or custom moment is triggered. Real-time alerts are useful for topics that may require additional attention to listen-in or barge-in on a call if an agent is struggling.
Live Sentiment Analysis
Monitor live agent status and call sentiment to better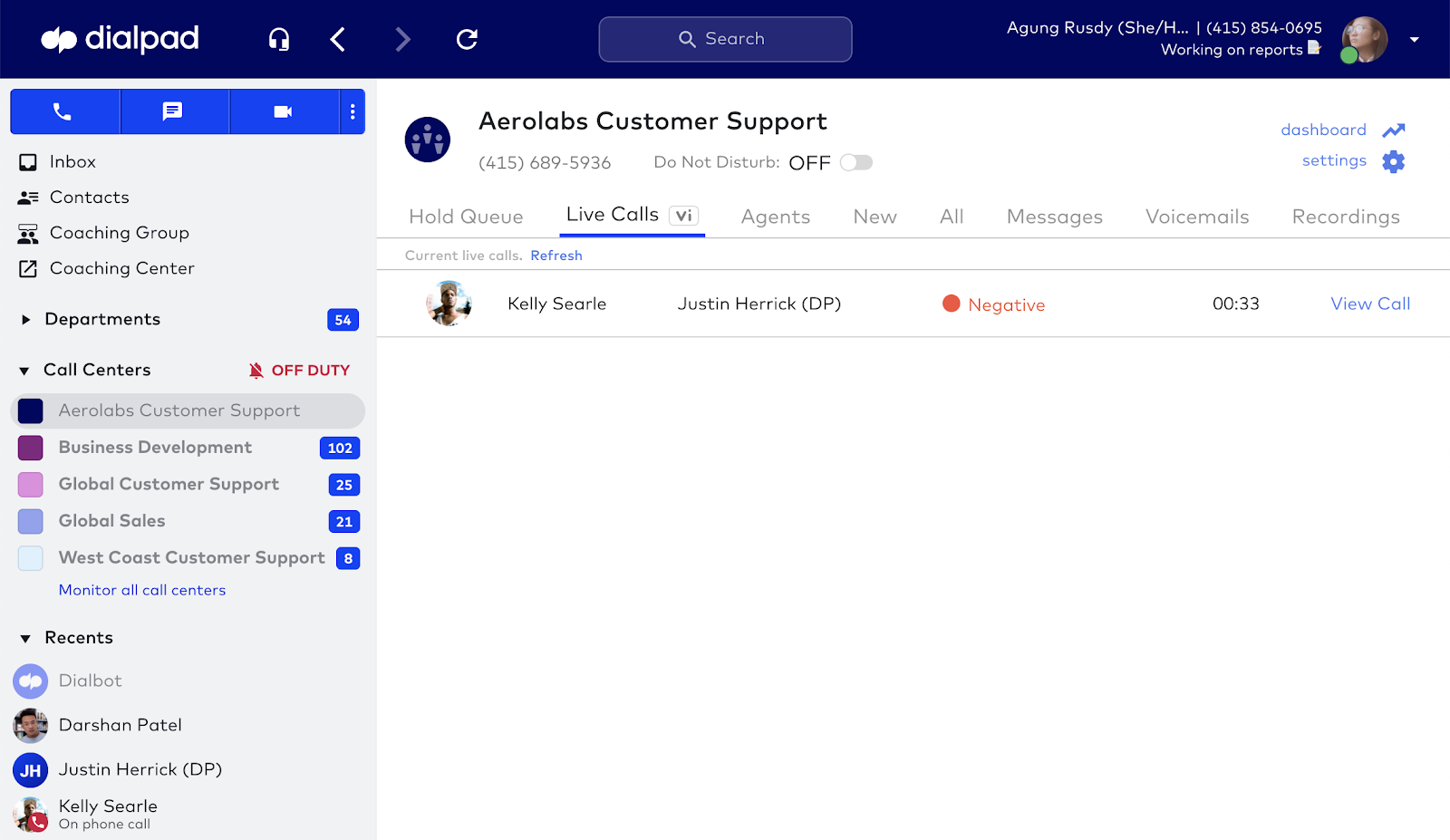 Know live sentiment to assist or join a call before it's too late. Call center managers and supervisors can access the Live Calls dashboard from the Dialpad app to see agents in action. Live sentiment appears at a glance, and you can easily spot the calls that require some intervention. If a negative situation arises on a call, you're able to launch the live transcript, instruct the agent, and ultimately join the call.