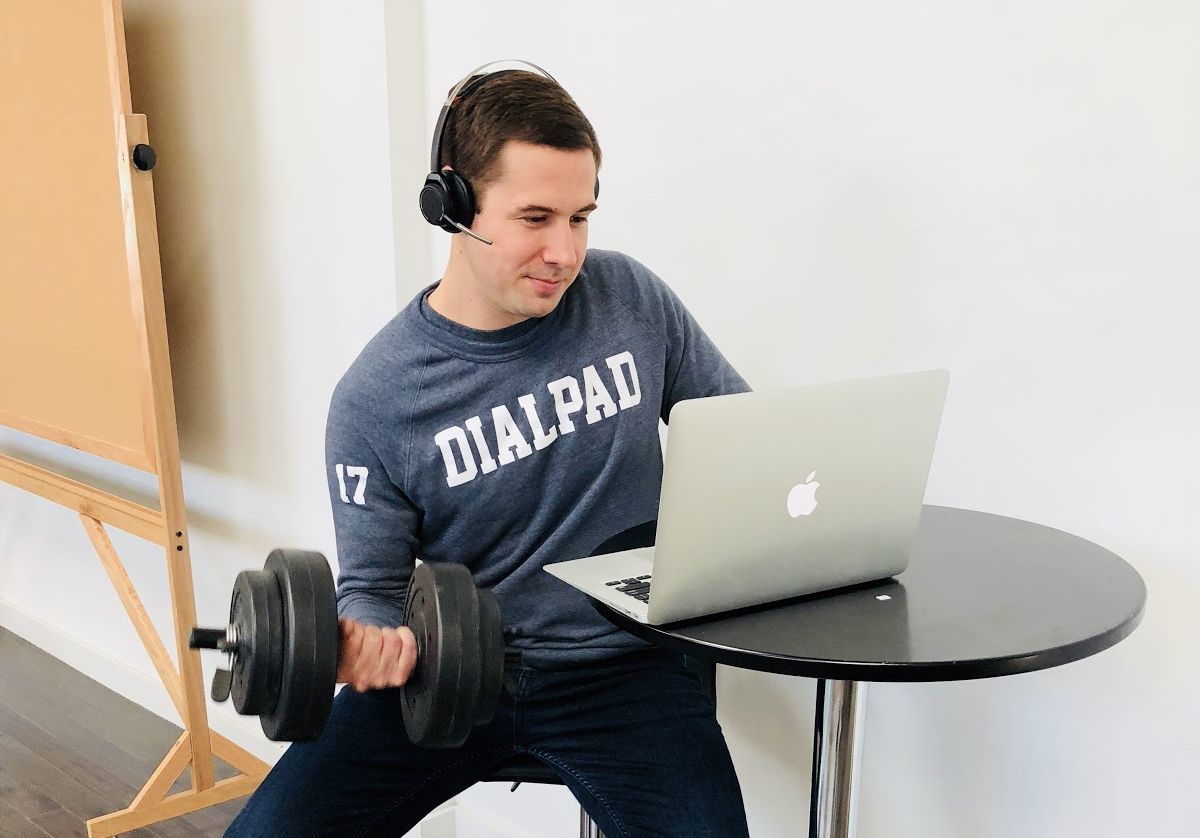 January 24, 2018
It's not uncommon for people to set health and fitness goals in January. Maybe you've resolved to start running more or focus on weight training over cardio. Perhaps you're practicing yoga every Sunday or saving your chocolate craving until the weekend. Whatever it may be, you're probably doing it because you want to challenge yourself to be better than the year before. At Dialpad ATX we feel the same way, which is why we've entered the Austin Business Journal's first annual Biz Fit competition.
In case you're new 'round these parts, the goal of the BizFit competition is to recognize the fittest companies throughout Austin's greater metropolitan area. It's not very glamorous, but when we moved to Austin in October, we knew we wanted to be more than "just another company" in Austin's rapidly expanding local tech scene. We love our city. So when the opportunity to participate in a bit of healthy competition with neighbors like Facebook and HomeAway came up, we knew we were in.
With just under a week and a half left until a winner is crowned, we're really getting into the groove. Tevan Everrett is practicing his heart rate training every morning, while Bridget O'Brien is testing her strength on the rock wall. And under the leadership of our Chief Revenue Officer, Richard Rivera, who also happens to be an ex-football coach (can you say secret advantage?), our team is climbing to the top of the rankings much like we are in the world of telephony. It also doesn't hurt that more than two-thirds of us are former college athletes. I'm talking track runners, swimmers, softball players, football players--you name it! Believe it or not this shared experience is one of our biggest strengths as a sales team. Not only does it give us something to talk about when we hang around the proverbial water cooler, it allows us to think and tackle challenges as one unit, working toward a singular goal: winning.
Look out competition, because Dialpad is coming for you! And if you're local to Austin and interested in joining us, check out a list of open positions below.