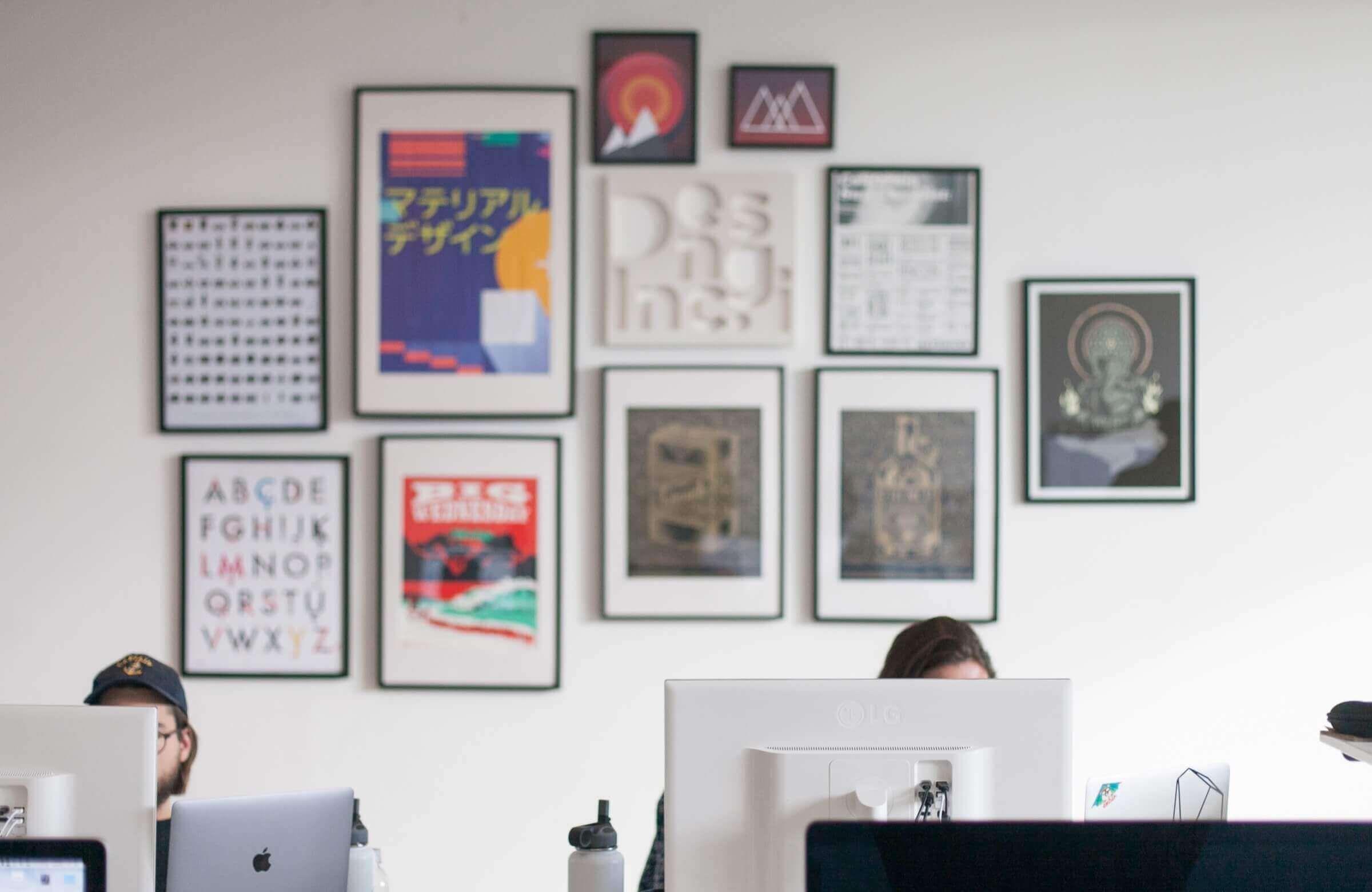 October 24, 2017
You might be thinking, so what does that mean? Well, this is major news for everyone using Gmail or Dialpad in a business of any size, and for their employees alike, as it holds the potential to change the way you work, forever.
Dialpad is a business phone system natively integrated with G Suite and built to make you more productive, collaborative, and efficient. If you're currently using G Suite for work, your ability to communicate and collaborate with colleagues just got a whole lot easier and cooler too, if you ask us.
Former Google Voice engineer extraordinaire and Dialpad Co-founder, Brian Peterson, shares his Top 5 reasons why you should activate the Dialpad Add-on in the G Suite Marketplace immediately. And then get back to work!
#1 Built for the anywhere worker
Whether you're finalizing a project plan with a co-worker, or shooting the latest customer prospect list over to your boss, the ways in which we communicate with our colleagues have come a long way since email was a new and novel business communication tool in the '90s.
In March, Google Cloud announced it was integrating the power of productivity apps into Gmail with Add-ons, allowing users to access an app's functionality directly from Gmail in just one tap, no matter the device.
The Dialpad Add-on already makes it easier to collaborate in Google Docs, Sheets, and Slides by offering integrated voice calling and instant messaging options on any device, anywhere, at any time.
When we learned we were chosen as one of a select group of ISVs granted early access to the Gmail Add-on Developer Program, our engineering team got really pumped up. We couldn't wait to tinker with the APIs, and develop native enterprise workflows to unify two critical forms of communication - email and phone - within G Suite, ultimately bringing the Anywhere Worker to life within Gmail.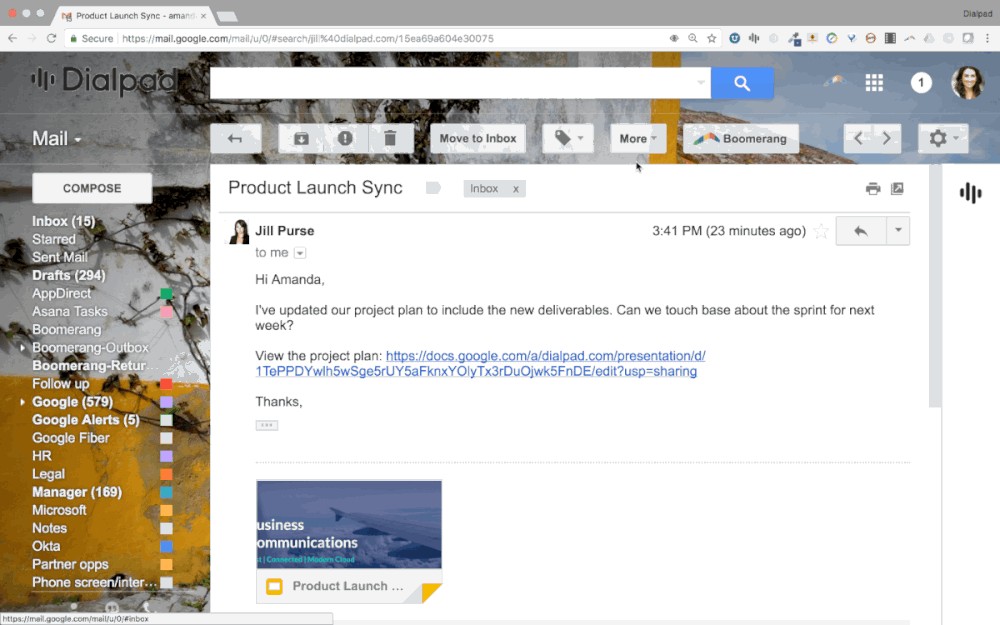 #2 Intuitive communications
Since Day One we've built Dialpad with you, the end user, in mind. Our goal was to create a communications platform that was simple by design, yet powerful in motion and easy to adopt by both a tech savvy millennial and a change-averse employee. I am 100% convinced we've created the most intuitive user interface for the #1 pure-cloud business communications solution on the planet. We can't wait to see our intuitive navigation features come to life within Gmail, further enhancing the functionality and collaboration capabilities of an already dynamic email system.
#3 Native G Suite integration—on any device
By now you know that Dialpad offers native integrations with G Suite, making work more productive than ever before for G Suite users. Once you activate the Dialpad Add-on from the G Suite marketplace, the app is immediately available for use within the browser and across Android applications. Once activated, you can message or call colleagues, automatically view a list of your most recent email interactions, or save a new contact right from within Gmail. It's seriously that easy - now you're really in business!
#4 Dialpad is the only business phone system built on the Google Cloud Platform
Google is literally in our DNA. We built Dialpad on the Google Cloud Platform from the ground up, which enables us to provide the industry's most scalable, reliable and modern business communication platform.
By utilizing state of the art open source technologies from Google, such as WebRTC, Dialpad can provide customers with the most innovate set of business communications features. Reliability, scalability and rapid deployment are core components of Google Cloud Platform's innovation machine and have rubbed off on us here at Dialpad in a major way.
#5 We're the team that brought you Google Voice
In 2007 Craig Walker, our CEO, assembled a visionary team to build Google Voice and disrupt traditional phone companies by moving the original GrandCentral to Google and launching telephony in the cloud.
Ten years later, we're back with a bold mission to disrupt the world of business communications forever and Kill the Desk Phone for good. What does this mean for Dialpad users? We've incorporated the lessons learned at Google - lightning fast innovation, massive scalability, intuitive design features - and firmly planted them at the center of everything we do at Dialpad.