Back to Blog
5 communication and IT challenges in higher education in 2023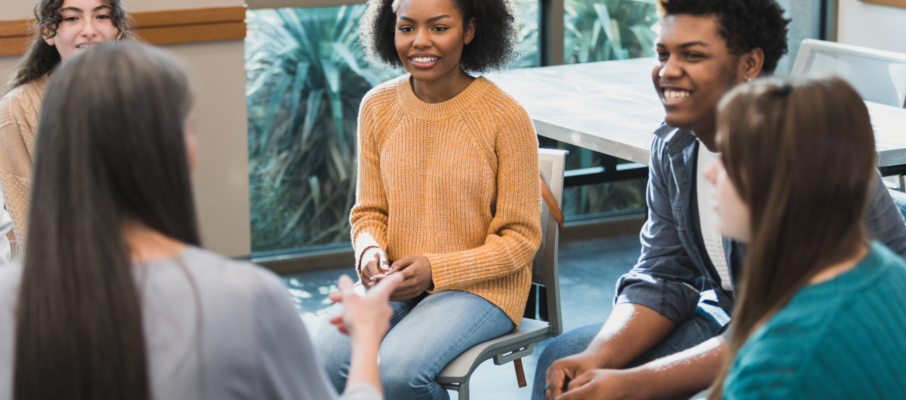 As the world becomes more and more digital, higher education institutions are struggling to keep up with the latest communication and IT advances. As many students and professors return to the classroom, while others choose to stick with remote learning, institutions and their IT departments need to provide the flexibility to support remote and hybrid learning along with their traditional communications.
Add to that the fast-paced nature of technological advancement and the high cost of investing in new infrastructure, not to mention economic uncertainty and tightened budgets, and many universities are falling behind in terms of the latest features and applications.
But there are ways to address these challenges. Higher education institutions can take advantage of the latest communications and IT features without breaking the bank through flexible, cloud-based solutions that can be easily scaled to meet the needs of any organization—from small colleges to large universities. So let's look at the challenges they face, and how solutions like Dialpad can help improve communication for higher education institutions.
5 key challenges facing higher ed institutions in 2023
1. Changing communication preferences and needs
It's no secret that communication preferences have changed dramatically in recent years, especially among students. More and more people prefer digital channels such as email, instant messaging, and social media, so educational institutions that just rely on phone calls can have difficulty reaching students—not to mention how they need a good video conferencing platform to hold remote classes.
Higher education institutions need to adapt to these changing preferences (and needs) if they want to stay relevant and engage with their students.


While the pandemic may have accelerated the adoption of virtual learning, that was more by necessity than choice—their communications had to make a sudden shift to include video calls and meetings alongside emails and phone calls. Now it's clear that virtual learning is here to stay, and educational institutions need to adapt and reach their students across the channels they prefer.
And as the saying goes, "communication is a two-way street." In this case, it means both internal and external communications are important—institutions also have a need for external communications, like for outreach, admissions, and so forth. The need for multiple communication channels is just as strong here, as it may often be easier to reach potential students or donors by email or text, rather than calling them directly.


Los Angeles Pacific University embraced this with Dialpad's omnichannel communications platform, particularly the texting features. Their Student Success Coaches use SMS messaging to keep in touch with students, and can send messages directly from their phones or computers. And for outbound calling, they use Dialpad Ai Sales and its Salesforce integration to handle all their external communications more efficiently.
One way to manage this wide array of internal and external communication needs is by investing in modern communications solutions that offer a variety of channels for students and faculty to choose from.
For instance, when Blue Cliff College switched to Dialpad, they gained new texting features to help students, faculty, and staff communicate. In addition, the video conferencing features allowed them to easily switch to remote learning, so classes could carry on without interruption.
As a result, Blue Cliff College even managed to increase enrollment in 2020, leading to its best financial year in over three decades. Now, they offer hybrid classes, so that students can attend in-person or virtually, depending on their needs.
2. Finding secure and compliant cloud technologies
Another important consideration for higher education institutions is data privacy and security. When faculty members and students go online, they need to be sure their personal information is safe, and educational institutions have certain security standards they need to be compliant with. This means that the communications platform needs to be completely secure and compliant as well.
For instance, Dialpad is designed to help its customers maintain compliance for security standards across the board, including SOC2 Type II, GDPR, and CSA compliance.
Beyond data security, there's the matter of privacy for educators. If professors need to hand out phone numbers to their students, it is much more convenient to have a virtual phone number they can provide, rather than their personal numbers. At the same time, they can't be expected to carry multiple devices with them at all times. A communications platform that offers business phone numbers that can be reached across devices provides a solution to this problem, as it allows faculty to remain accessible only when they want to be.
In the CIO Playbook, Carol L. Smith, CIO at DePauw University notes: "It's not about the data, it's about the people. People trust a higher education institution. There's a lot of information we manage and we want to be certain it's protected. We don't want to lose that trust."
At the same time, it shouldn't be too difficult for people to log in and administrators to access the platform. This is where access management via Security Assertion Markup Language (SAML) and System for Cross-domain Identity Management (SCIM) come into play. These provide secure options for user administrators and log-ins, keeping everything safe across the cloud.

It's easy to configure their call recording settings to comply with applicable laws, so teachers can record their courses safely while office hours remain secure. And customers can also set their own data retention and management policies, based on their institution's needs.


With a secure communications platform like Dialpad, students can rest assured that their private conversations will remain just that: private.
3. Outdated legacy communication systems (and leaving them)
Outdated communication systems can pose a number of challenges for higher education institutions. They often need expensive upgrades or specialized hardware, which can make it difficult and costly to keep the system running (especially if they're no longer made). In addition, older systems may not be compatible with today's technology, making it difficult to integrate new features or add-ons.
Another challenge with outdated communication systems is the lack of features and flexibility. Older systems often have limited functionality and can't take advantage of newer applications or support the latest devices. This can make it difficult to keep up with the latest communications trends (after all, it's hard to run virtual classes with a system that's older than video conferencing).
Instead, educational institutions need to invest in scalable, upgradeable VoIP solutions, which are more powerful and efficient than on-premises PBX systems in several ways. Maintenance and updates are handled entirely by the provider, which frees up the IT department, while the lack of physical equipment helps save on space and maintenance.
This is especially important as hybrid learning becomes the norm, blending remote and in-person classes to let students attend lessons in the way that suits them best. According to City University of New York CIO Elaine Montilla: "I want to make sure that when the pandemic is over, we don't just go back to what we had before. I'm hoping that we can take advantage of the technology we've enabled today and see how we can continue to use them moving forward."
Elaine noted that one of the university's goals was to create more "high flex classrooms," using portable video conferencing tools to increase engagement and provide a high-quality learning environment from anywhere.
We can see another example of the need to move beyond legacy PBX systems in action by looking at Azusa Pacific University (APU). It has around 1,500 employees across seven campuses, and when the shift to remote learning began, it needed a telephony system that could support managing a remote workforce.
APU had already adopted several cloud software products for education and business operations, so it wanted a telephony system to match. When they switched to Dialpad, the IT team was able to get set up quickly and support the entire university through the cloud.
"We wanted to implement a piece of software that is built to integrate, and not something we need to build internally," said Rob Davis, Azusa Pacific University's Director of Personal Technology. "Dialpad's integrations did the work for us."
4. IT staffing and administration
One of the challenges that higher education institutions face when it comes to IT staffing and administration is the need to manage a large number of devices and their licenses across a variety of users (including students, faculty, and staff). This can include desktop computers, laptops, smartphones, and tablets, all of which may need their own apps.
Additionally, higher education institutions need to keep up with the latest technology trends. As technological needs grow, so too does the demand on their IT staff—so what kind of new demands could a cloud-based communications system put on the IT department?
As it turns out, solutions that are hosted in the cloud usually alleviate the pressure on IT teams. With the right workforce strategy and sourcing tools, IT departments can focus their time and energy towards more strategic initiatives, rather than worrying about maintaining the platform.
Administration is also simplified with cloud-based solutions. Dialpad, for instance, includes a user-friendly admin dashboard, allowing administrators to get an overview of their departments and make any changes needed with just a couple of clicks:


And because Dialpad is a unified solution that can work across devices, it's easy to manage on computers, phones, and tablets alike, without needing to get multiple licenses for every single feature.
5. Communications costs
The high cost of communications systems is a common challenge for higher education institutions, whose budgets may already be slim. The costs can include the initial investment in hardware and software, as well as the ongoing costs of maintenance and support.
On-premises PBXs can be also complex to manage, requiring maintenance that costs you time and money. These hidden costs can result in multiple unexpected expenses and a drain on resources.
That's where a cloud-based solution comes in, as they're far more cost-effective than on-premise solutions, with a predictable pricing model that eliminates capital expenditures and reduces monthly communication costs.
Institutions using a cloud-based solution will be able to save on maintenance costs, expensive upgrades, and even the electricity costs of powering an on-premises solution. In exchange, they simply pay a set recurring cost with no hidden fees.
Why Dialpad?
Dialpad offers an AI-powered cloud communications platform that can keep your staff, faculty, and students connected across departments and both on and off campus. This reliable and easy-to-use communications system helps streamline the administrative process, improve staff collaboration, and enable virtual learning for institutions of all sizes.
Higher educational institutions face many challenges, but Dialpad has the tools they need to empower faculty and students alike.

See how Dialpad can help higher ed providers
Book a demo, or take a self-guided interactive tour of the app on your own!