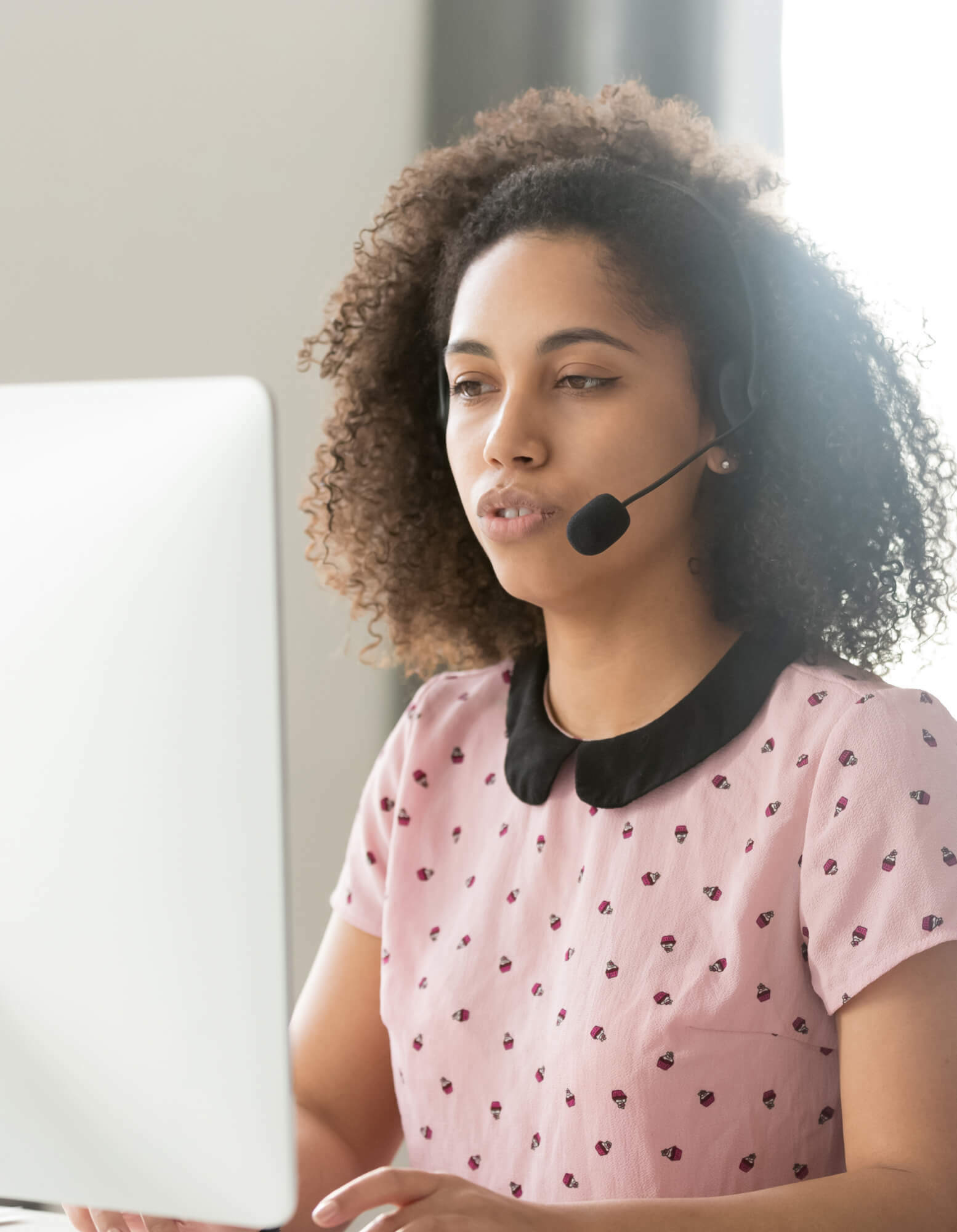 ACD: Automatic call distributor
Make your contact center more efficient and have a better strategy for managing inbound calls with an ACD, or automatic call distributor. Dialpad's Contact Center platform comes with this included—book a product tour to see how it could work for your business!
What is an automatic call distributor?
From social media to live chat to phone calls, contact center teams are having conversations on a range of different channels. And one of the easiest ways to make life easier for contact center agents is in the phone call experience—specifically, to allow your callers to direct their own calls instead of relying on human agents to manually transfer them.
That's what an automatic call distributor does. It's basically a software that answers calls and directs those calls to the right department or agent (or even a custom voicemail greeting if it's outside of business hours).
Get more than just an ACD with Dialpad's communications platform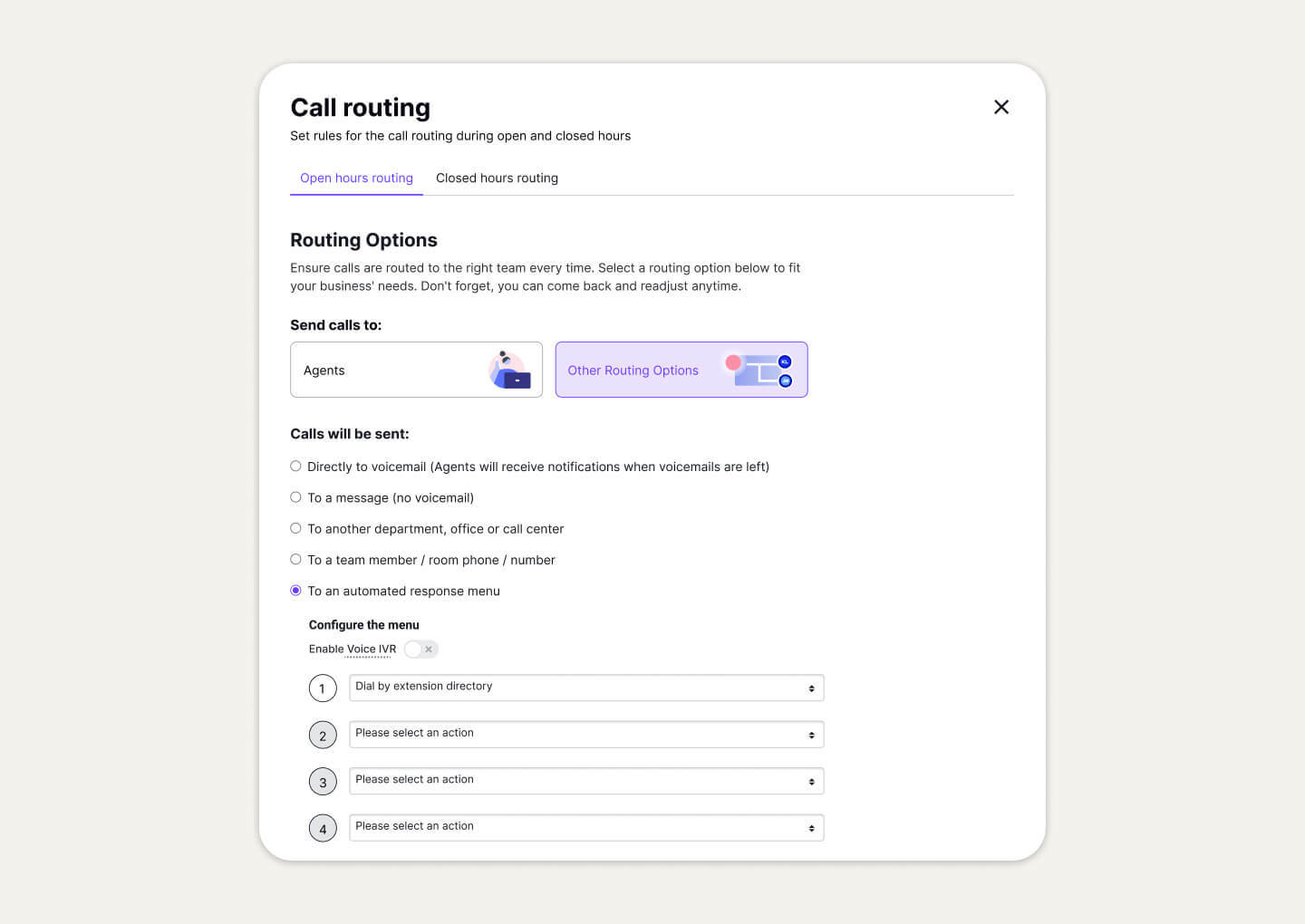 Handle inbound calls more efficiently
Reduce the workload on your agents with an ACD and give your callers the ability to route themselves to the right department or person. No more manually transferring, which lets agents focus on what matters: having actual conversations with customers and providing a better customer experience.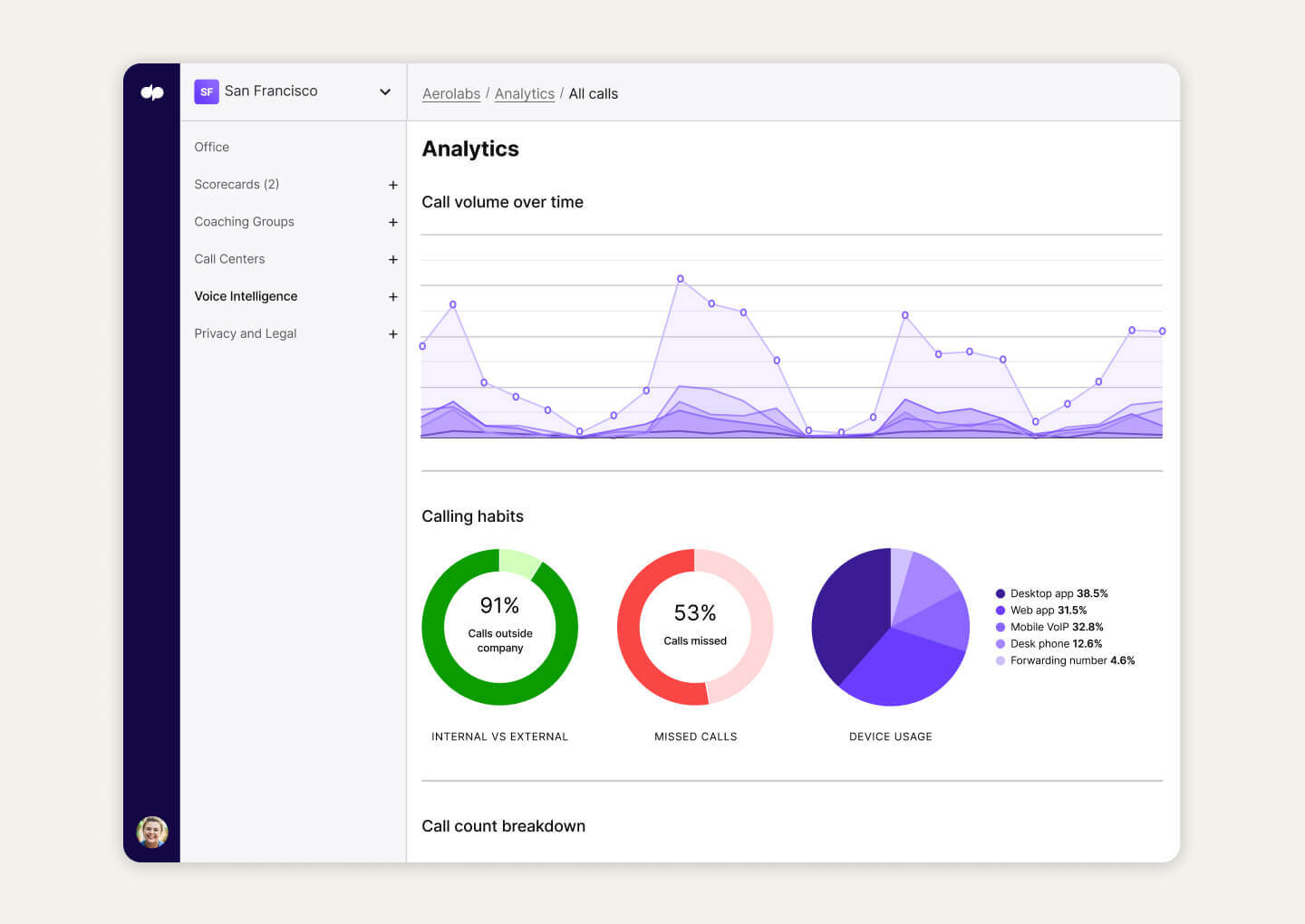 Monitor analytics in real time
Dialpad comes with analytics and dashboards built right in, so you don't have to put in requests every time you want to see data about how your contact center is performing. Need to gauge how effective your ACD is? See call volume patterns, your average speed to answer, duration, and more—all in your Dialpad account.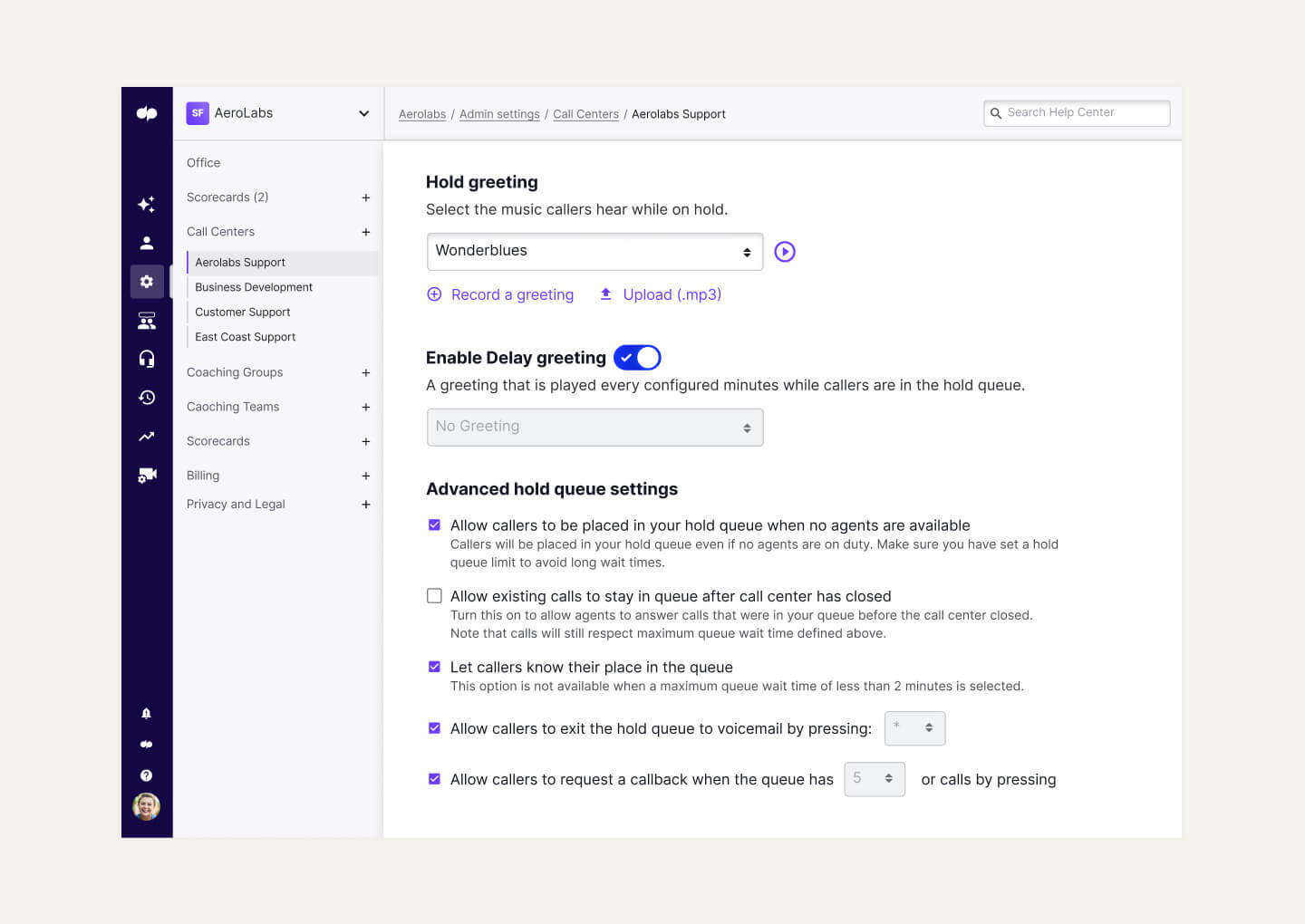 Say goodbye to long wait times
Your customers don't want to waste their time on hold—and Dialpad not only helps you manage an overflow of incoming phone calls, it also allows you to inform callers of their place in the queue and give them the option of requesting a callback.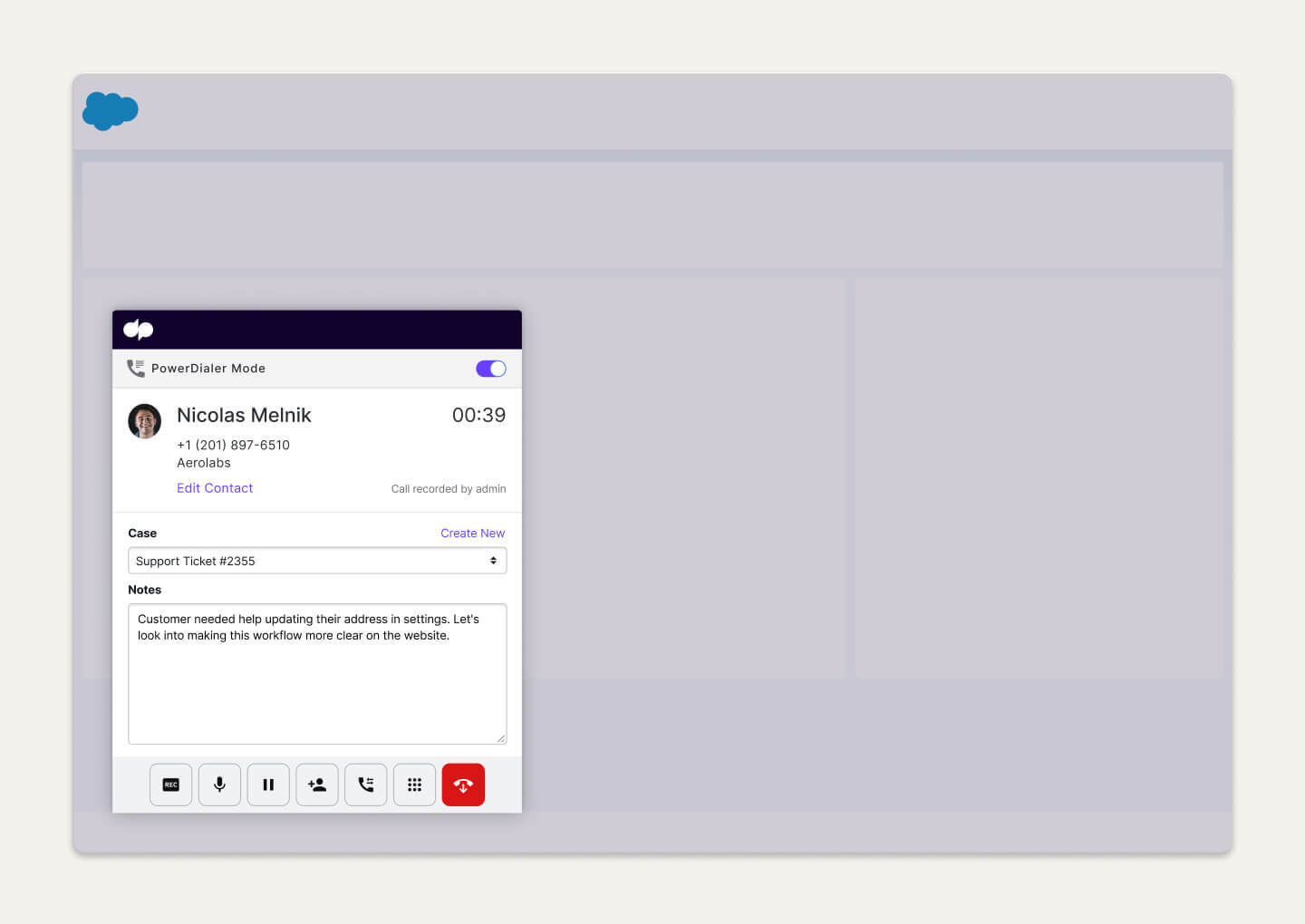 Integrations with your favorite tools
Dialpad has a wide range of integrations with CRMs and ticketing tools like Salesforce, Zendesk, HubSpot, and more.
Optimize your contact center or call center with ACD
Need a communications platform that has features like an ACD, custom caller IDs, and call park? Get a product tour to see how Dialpad Contact Center's automatic call distribution feature could work for you.
FAQs about automatic call distribution
What kinds of call distribution strategies are there?
Depending on what your team makeup looks like, you might use different routing strategies or distribution methods that use different algorithms. For example, there's simultaneous call distribution, which is useful if your goal is to have quick response times. Basically, it sends calls to the first available agents. There's also skills-based distribution, which directs calls to your most experienced agents first.
Is ACD the same as IVR (Interactive voice response)?
Is ACD the same as CTI (computer telephony integration)?
Why should call centers use an ACD system?
Do ACD systems come with call reports?