Automatic Call Distributor
Build an efficient, automated call center using routing rules and an IVR system that lead to answers rather than runarounds, positioning agents to succeed every time they take an inbound call.
Knowledgeable Agents, Empowered Customers
By letting your top-rated agents take calls first, you know customers are speaking with someone who understands the company and its products better than anyone else. Callers don't want to speak with just anyone, so pairing them with knowledgeable agents matters as much as who's readily available. Every time an inbound call comes through, feel confident the agent knows exactly how to assist a customer both quickly and effectively.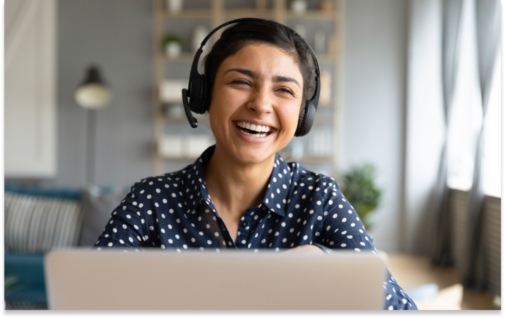 A Smarter Way to Handle Inbound Calls
Tailor what callers hear before they even speak to an agent by setting up an Interactive Voice Response (IVR) system. With this level of flexibility, create an automated call center that takes inbound calls at any time and reduces the workload on your agents; an IVR system can also recognize a familiar caller and personalize the customer experience. Customers need you 24/7, and an IVR system keeps your business right by their side to answer questions immediately.
Easily Route Calls Here, There, & Everywhere
Dialpad's cloud-based platform routes calls to agents no matter where they are — in the same room or hundreds of miles apart. Agents are able to take inbound calls from anywhere, and managers can oversee the entire call center remotely.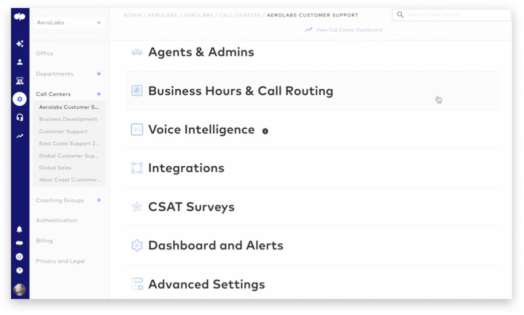 When our Technical Support workforce transitioned to working 100% remotely we had to act fast to ensure all mission critical systems were accessible and usable from agents' homes. With barely any effort at all, we were able to set up our agents to service calls remotely and without any disruption to our customers thanks to Dialpad.
Marko Milakovic | Sr. Manager, Technical Support at Duomo
Monitor Call Center Analytics in Real-Time
Gather data and insights to drive decision-making. See which agents are available to take inbound calls, and understand real-time metrics such as service level, speed to answer, and call duration. Need to drop in on a call? Listen live while monitoring a call center, or barge to join the call and assist whenever an agent needs backup. Since routing rules are adjustable, modify the call center based on up-to-date analytics.
Goodbye to Long, Frustrating Wait Times
Customers don't want to remain on hold for what feels like a lifetime, so design your call center to easily manage an overflow of inbound calls — inform callers of their place in the queue and offer the option to leave a voicemail and request a callback.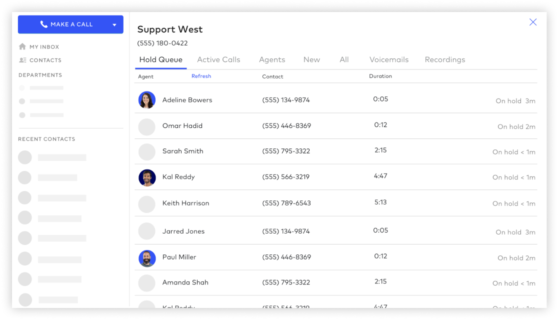 Hear What Real Dialpad Customers Say