Back to Blog
The startup secret weapon: 5 ways to scale with Dialpad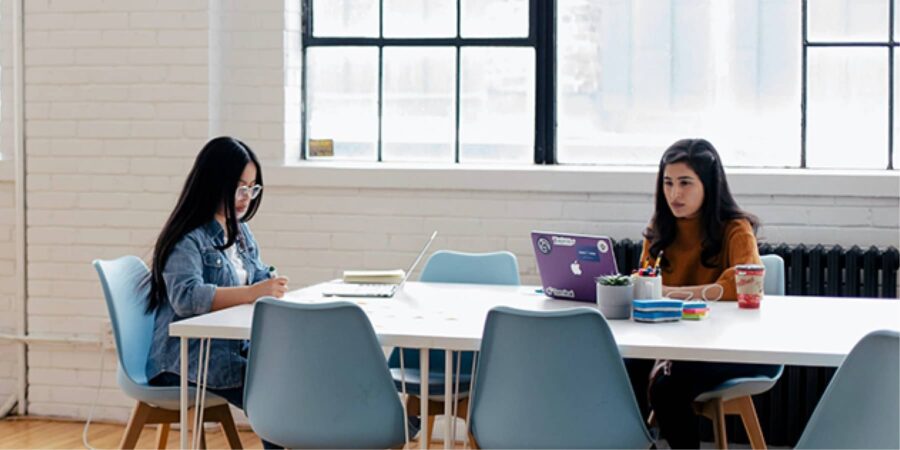 Your business may be small or just starting off, but your aspirations are big. That means you need to aim high and plan for the growth that awaits—but how can you do that at an affordable price while remaining competitive?
For starters, you'll want a unified communications, or UC, platform (that comes with a small business phone system built in) that can scale alongside your startup and grow as your business does.
To help you get started, here are five things you should be able to do as a startup with a UC platform like Dialpad:
Keep your business phone mobile

Lower customer service costs

Increase productivity (with Dialpad Ai)

Boost your close rate

Streamline internal communication
1. Keep your business phone mobile
It's probably not hyperbole to say that we all have cell phones. We're used to keeping our phones on us wherever we go—why should our business phones be any different?
With Dialpad, your business phone number goes with you. You can use your cell phone as a business phone without needing to give out your personal number—just download the Dialpad app and your mobile phone can make and receive calls on your business number.
Sitting at the desk? You can continue using Dialpad on your computer via the desktop app or a web browser.
With this, you can make calls like a big business without needing to invest in new devices. Your business phone will move with you, and you can always sign off at the end of the day. It's your phone, after all: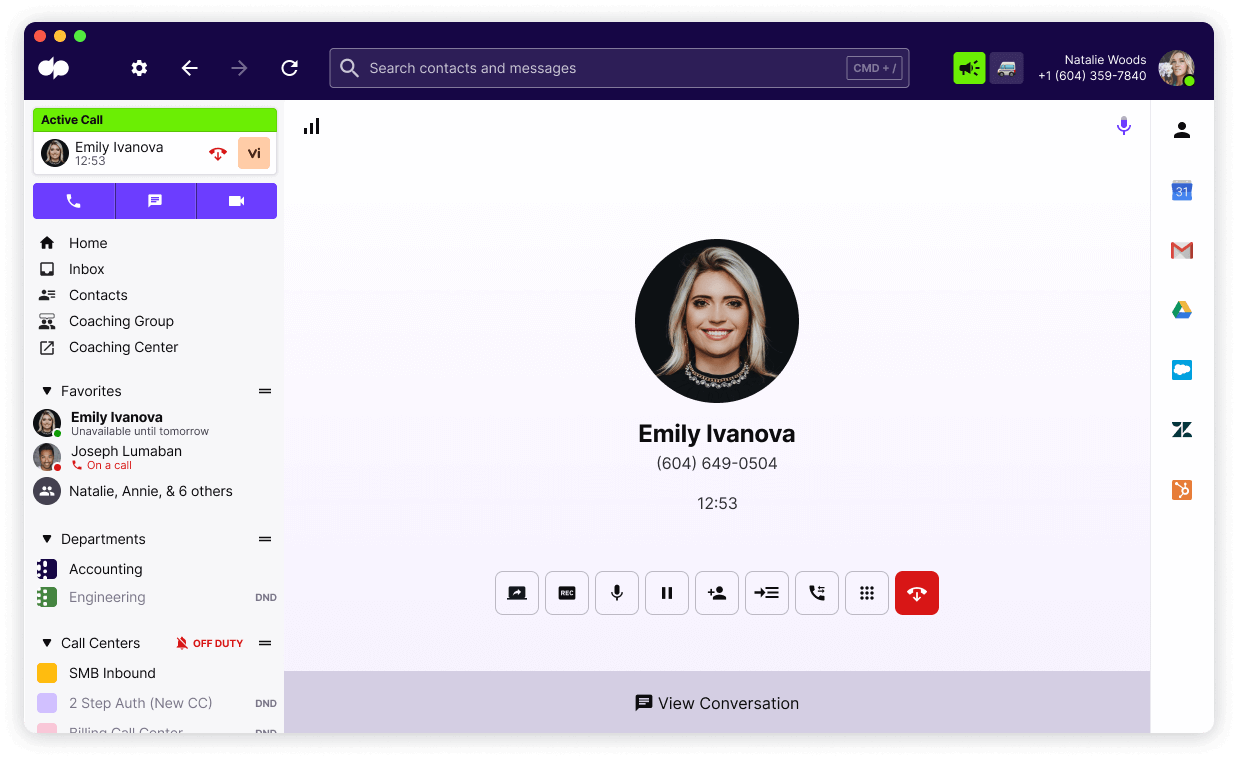 2. Lower customer service costs while cutting down on ticket times
It's not a stretch to say that customers do not like having to call customer support, but it's also a necessity. Spending too much time on a support ticket can be a bad sign, and customer service can also be costly to a company if they don't find the right balance.
Dialpad gives you a way to help customers more quickly and without unnecessary expenses. You can use Dialpad's cloud contact center platform to seamlessly switch between customer service chat and a voice call or video conferencing, just in case your customers need that extra bit of help and text isn't doing it.
Dialpad also offers integrations with a wide range of CRM tools (like HubSpot and Salesforce), so no matter what your team uses, you can streamline your communications into one place to create an efficient, satisfying customer experience: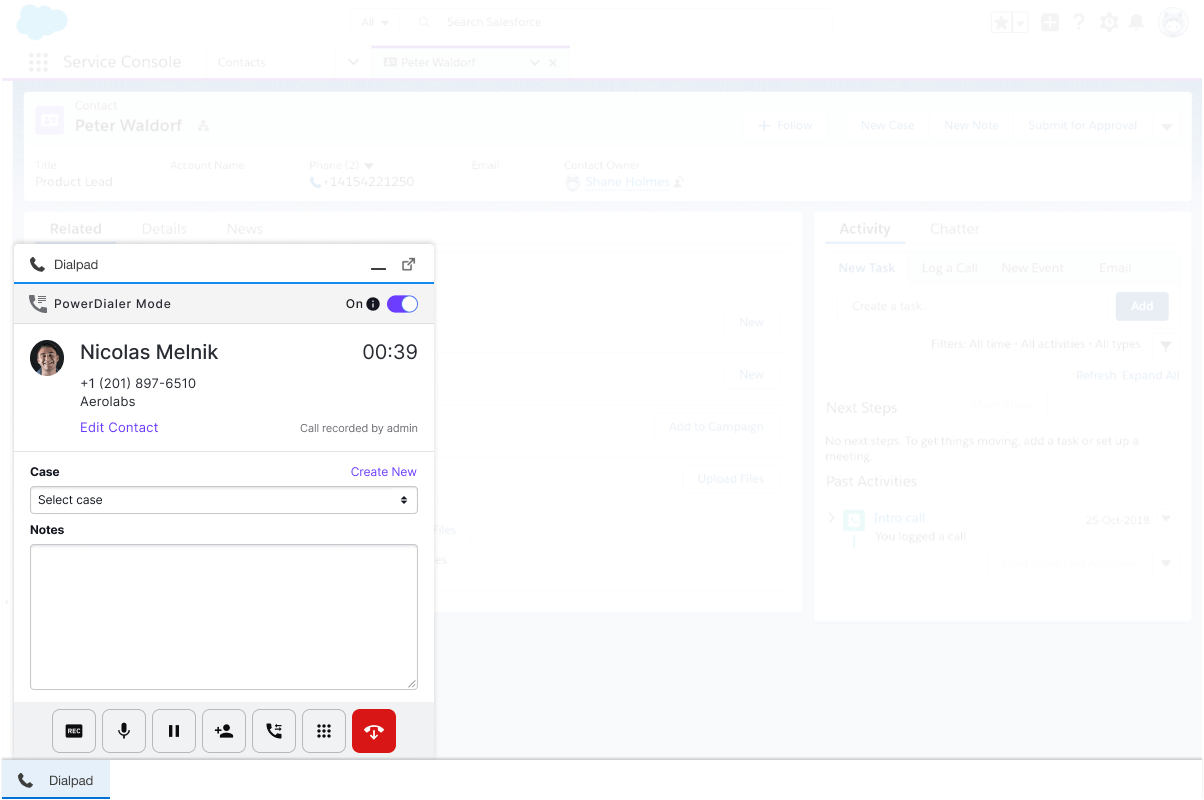 📚 Check out Dialpad's State of AI in Customer Service Report 2022 for the latest insights about AI's impact on businesses and contact centers, based on a survey of over 1,000 CX professionals.
3. Increase productivity with Dialpad Ai
Let's be honest: it can get a little overwhelming keeping up with notes in the middle of a meeting or call. You want to focus on the conversation at hand, but you also need to write it all down so you won't forget anything.
What if there was a way to get detailed notes—without needing to split your attention?
That's where Dialpad Ai comes in. It's is powered by artificial intelligence, and has logged more minutes of voice than any of the top competitors. During your calls, whether they're multi-person video conferences or one-on-one calls, Dialpad Ai can automatically transcribe the conversation.
More than just taking notes, Dialpad Ai sorts them for you. After the call, Dialpad Ai's transcriptions include highlights and even details like how often a competitor was mentioned. These valuable insights keep you focused and informed after every call, helping you to work faster and more easily.
Stop waiting for someone to volunteer to take notes in your next team meeting: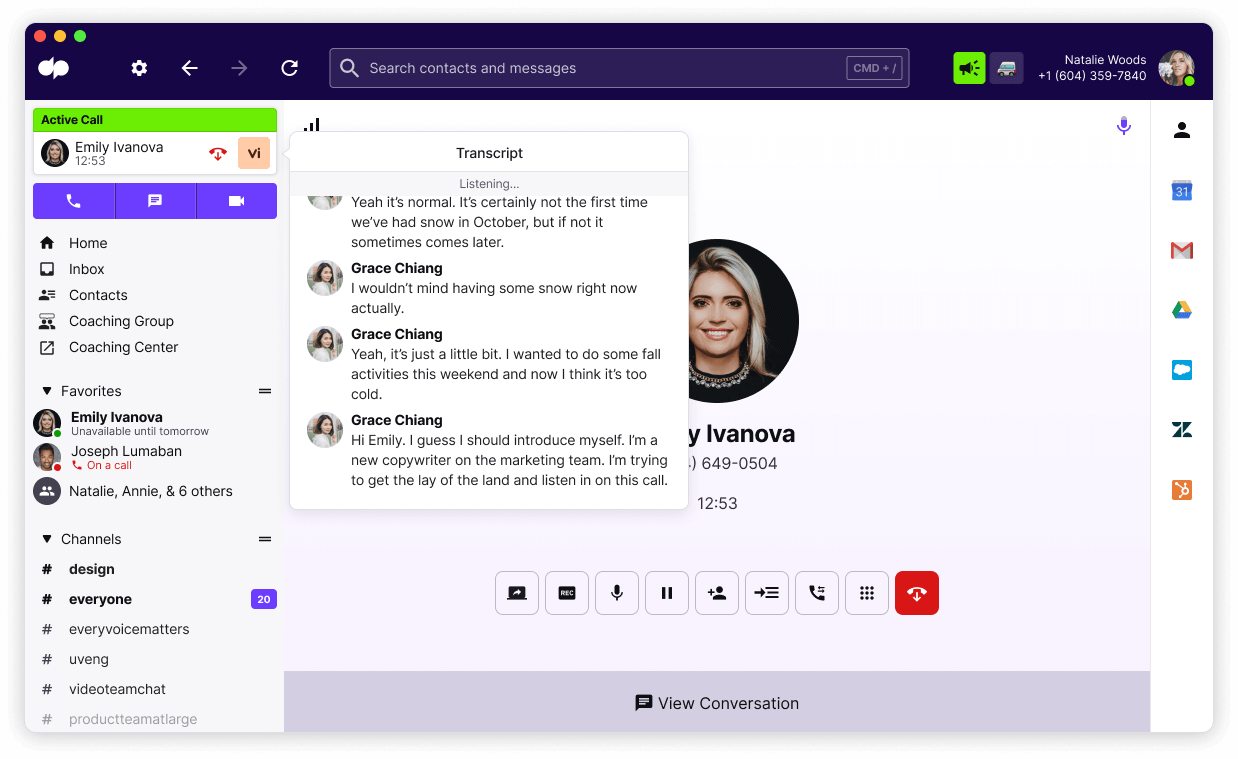 4. Boost your close rate
During sales calls, there's always that dreaded moment when the potential customer brings up a competitor. That's when you have to demonstrate clearly why they should stick with you over the competition.
"How do you compare to their rates?"
"What can your product do that theirs can't?"
"They offer all these features, do you?"
At that moment, your rep might not have a comparison chart in front of them, and may scramble to find out exactly how they compare. Now imagine if that information was already in their hands the moment the customer asked.
Dialpad Ai automatically detects when a customer asks about a competitor, then provides the rep with a sales battle card on their call screen containing all the information they need to know. Prices? Check. Feature comparison? Check.
Your reps will be better prepared to deal with any sales objections and competitor-related questions, helping your startup close more deals (and keep prospects away from the competition):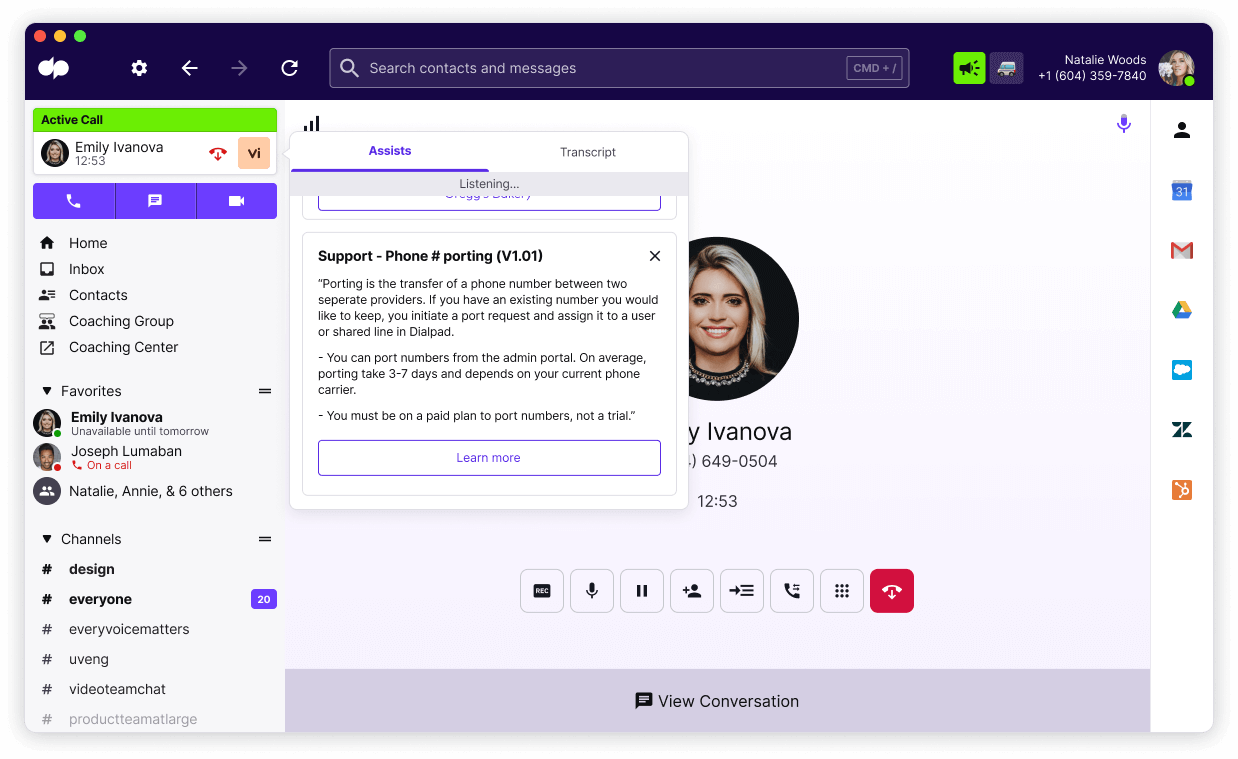 5. Streamline internal communications
How many communications tools does your startup use? Maybe a phone system, instant messaging app, and a video conferencing tool—these can all get overwhelming if you need a different solution for each one. Now imagine a single solution that seamlessly combines everything into one user-friendly interface, with virtual meetings that can be launched from any web browser, no downloads needed.
Dialpad combines phone calls, messaging, and browser-based video conferencing to make communications easier. All you have to do is enter a number or select a user from the directory and you can instantly call, send SMS messages, or join a video meeting—right from the app:

People outside your company can even join virtual meetings right from their web browsers, so they don't need to install any new software—just click and join the call from anywhere.
The result? Streamlined, efficient communication across your entire organization. No more switching between disparate apps, trying to cross-reference what was said in a call with a recent email, then checking those compared to text messages. It's less frustrating, less time consuming, and enhances your team's productivity even as you scale up.
Need a unified communications platform (that includes a phone system, video conferencing, messaging, and more) for your startup?
Dialpad for Good has championed over 650 businesses through the Dialpad for Startups, Tech for Black Founders, and Nonprofit programs.