Web Conferencing
Dialpad helps make your online meetings better. With the Web Conferencing feature called Dialpad UberConference built right into Dialpad, you can launch a conference call and invite all participants from any messaging window.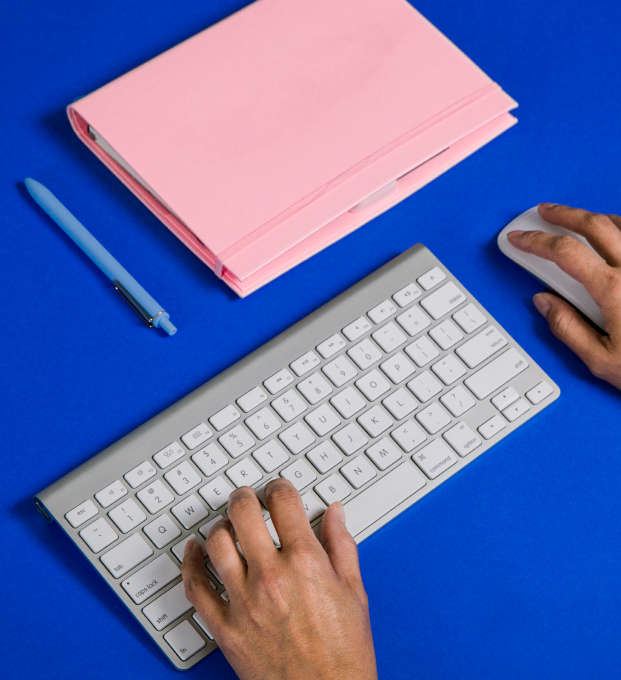 Instant Web Conferencing
With Dialpad, you can solve business problems faster by starting a conference call instantly with your team from any chat or text-based conversation. Within Dialpad, just click 'Start a Conference' from the 'Make a call' drop down menu, or click on the 'UberConference' button in group chats to create the invitation and give everyone access to the meeting. This makes it easier for everyone to discuss the matter at hand in real time and get to a resolution sooner.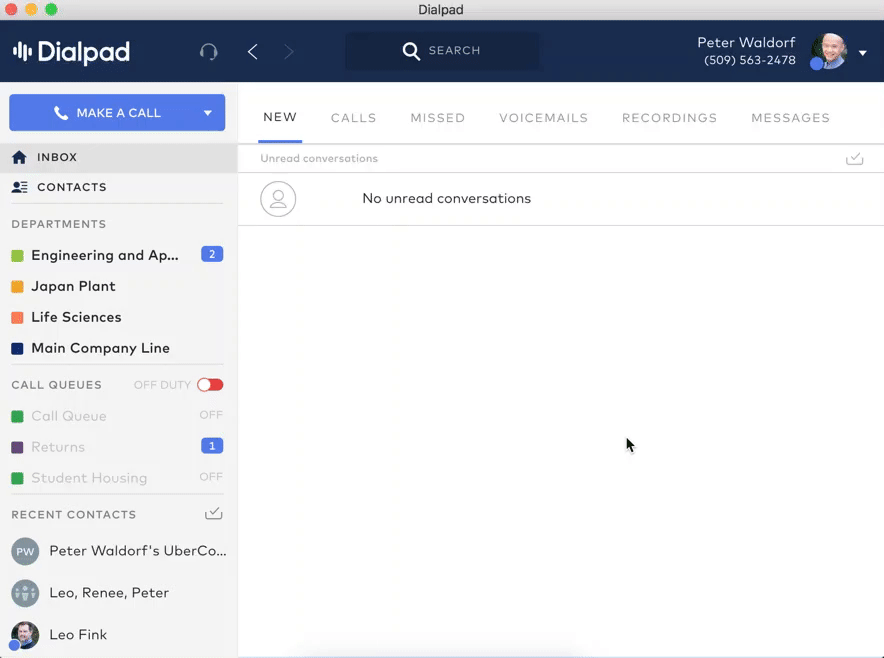 Connect with Customers Quickly
The ability to launch Web Conferencing inside Dialpad is also extremely helpful when connecting with customers and clients. Simply send them an invite via text to get started. When they receive the text message, they just need to click the link to join. With no PIN needed, it's incredibly easy to get anyone into the meeting.
Simple Administration
Since Web Conferencing is built right into Dialpad, it provides you with one complete solution for calling, texting, messaging, and meetings. Having all your business communications in one platform means administration is simple, rollout time is lightning fast, and there are never any unexpected surprises for add-ons on your invoices.
How to Launch Web Conferencing in Dialpad
Starting a conference call in Dialpad is easy. Inside any message window, simply click the Dialpad UberConference logo in the top right hand corner of the conversation window. If you're more of a keyboard command kind of person, you can also type "/uberconference" into the message field. This will instantly send out a meeting invite to everyone who's part of the conversation. Participants must then accept the invitation to join the meeting.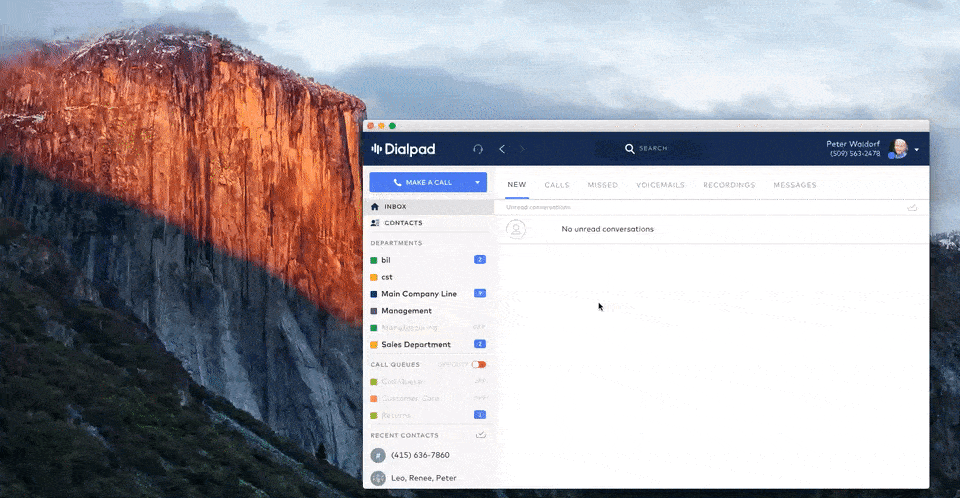 Frequently Asked Questions
Does it cost to use Web Conferencing in Dialpad?
No. The Dialpad UberConference integration is absolutely free to use.
Are there limitations to how many conference calls I can launch?
No. There is no limit—use the feature as often as you'd like. However, you may only host one conference call at a time.
Does Web Conferencing work on all my devices?
Yes, you can launch and accept a conference call on any device that is connected to Dialpad.
How many people can I add to a conference call?
You can host up to a total of 10 people with Dialpad UberConference Free. However, you can upgrade to Dialpad UberConference Business to host up to 100 people. Learn more about how to upgrade here.
How do I launch Web Conferencing in Dialpad?
From any text-based conversation window, simply click the Dialpad UberConference logo, or simply type /UberConference into the message field and press Enter. Learn more here.
Can both internal and external participants join a conference call?
Yes. Anyone can join your meeting as long as they've been invited.