Back to Blog
Digital transformation for small businesses: 3 case studies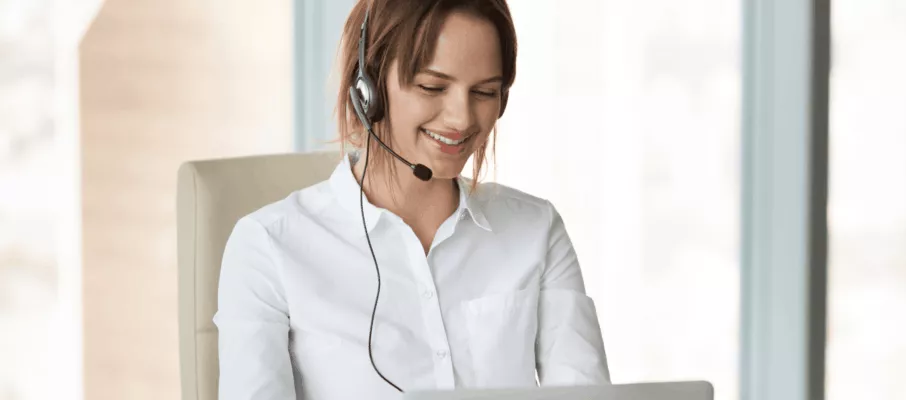 As a small or medium business owner, you might assume "digital transformation"—the integration of digital technology into all areas of an organization—is beyond your grasp. It may seem that only large companies have the budget and infrastructure to take advantage of automation, artificial intelligence, and the Internet of Things (IoT).
But digital transformation for small businesses is just as important as it is for enterprise-level firms. In an increasingly digital world, you'll quickly be left behind if you don't implement new technology that increases efficiency and addresses your customers' needs.
However, successful transformation means more than incorporating a few digital tools into your business processes. In this post, I'll show you why it requires a culture shift, how to develop a business strategy, and the best software to use—using real-life examples of three small businesses that did just that.
The small business benefits of digital transformation
Digital transformation is designed to revolutionize the way you do business, improving the experience for both customers and employees. The process looks different for each company, but there are plenty of advantages for SMBs:
More detailed customer insights
Digital systems make it easier to gather and analyze information about customers, so you can get to know them better and tailor your offerings to their preferences. Your marketing team can target specific demographics and your sales reps can discover the best times to contact leads and prospects.
As well as enabling you to personalize interactions, AI and machine learning give you a clearer view of the whole customer journey. You can predict what customers will do next, and optimize your touchpoints accordingly.
For example, Dialpad has an Ai CSAT feature that can accurately predict what the CSAT score will be for a call—without the customer having to fill out a survey (which many of them don't do):


Improved business flexibility and profitability
New technology can help you increase efficiency and productivity, which in turn makes your business more profitable. Companies with higher digital maturity reported 45% revenue growth compared to 15% for lower-maturity companies.
You can reduce costs by automating workflows and ditching clunky older systems—for example, moving to cloud computing and switching from landlines to a VoIP phone system:


With access to data, your business can react quickly to changes. Digital transformation also gives you flexibility in terms of remote and hybrid work. This is attractive to employees and boosts retention, as well as saves money on premises and hardware.
Drastically enhanced customer experiences
Customer experience is important for any business, but for small firms, it's vital customers stay happy and loyal—you can't afford to lose them! They want to make purchases and get support instantly, and with more choices now than ever before, they'll go elsewhere if you can't deliver.
Digital technology helps you make your business customer-centric and maintain a competitive advantage. I already mentioned using data to understand customer needs, but you can also make their experience smoother with tools like intelligent call routing and self-service support options.
Data-driven decision-making (DDDM)
Maybe you don't have as much data to work with as large businesses do, but digital tools give you plenty of ways to gather information and incorporate it into your business functions. They also enable you to make full use of it by introducing data-driven decision-making.
This strategy helps you make smarter decisions based on sales figures, market trends, and customer behavior. There's no need to wait for a monthly or yearly report—you can see real-time data and act accordingly.
For example, Dialpad's contact center AI reveals peak times when more agents are needed. Heatmaps show call volume patterns and also average speed to answer. This way, contact center managers can see which days of the week are busier than others and schedule the workforce accordingly:


Better future-proofing
The future might seem a long way off when you're a startup or a very small company, but digital transformation ensures your business processes remain scalable as you grow. With cloud-based tools, you can easily add (or remove) users and features, avoiding the need to keep buying more tools and apps.
The pandemic proved we never know what's around the corner and that businesses must be ready to respond quickly to changes, such as evolving customer expectations, increased competition, and supply chain issues. Digital technology helps you get ready for whatever may happen.
Challenges small businesses might face initiating digital transformation
When it comes to digital transformation, small business owners face several challenges. With 70% of digital transformation projects falling short of their goals, you need to tread carefully to avoid becoming part of that statistic.
Getting the timing of the transition right
The first challenge is picking the optimum time for your transformation—which is tricky if you're always busy. It's vital you don't lose trade during the process, so you'll need solutions that are quick to implement—like Dialpad, which provides super-fast deployment and simple configuration.

👉 Dialpad tip:
To minimize disruption for staff and customers, it's best to implement your transformation in stages, leaving the most critical systems until last.
Do you even need to do this?
You might have read about enterprise digital transformation and gotten excited, but hold up for a moment. Why do you want to do this? Will the technology actually help you achieve your goals, or are you just jumping on the bandwagon?
Take time to consider exactly how the process will work for your business. For example, be sure your chosen software is suitable for a small company. There's no point paying over the odds for features you won't use.
Maintaining business compliance throughout your transition
As well as avoiding downtime, you need to ensure your business remains fully compliant during the transformation process. Carry out a risk assessment and identify any areas where you think security might be compromised.
You should also put protocols in place for when the transition is complete. How will you keep customer information safe? If your digital phone system lets you record calls, how will you inform customers of their rights?

Case studies: 3 real-life small business digital transformation journeys
Yes, there are a few challenges for small businesses to navigate, but with the right strategy, they're not insurmountable.
Here are three success stories:
1. LeadSigma doubled their demos-to-calls ratio
The right tools are critical to the success of your digital transformation. That's why LeadSigma looked to Dialpad to replace their old communications platform that wasn't quite cutting it.
Scott Hansen, founder and CEO of LeadSigma, knew that they needed a system that could handle their high call volumes. They send about 10,000 custom reports to clients and prospects each month, and their current platform just wasn't keeping up.
Not only that, but they needed something customizable, so that their SDRs could efficiently place calls. Plus, they wanted a business phone system that could properly present the company in a professional manner to any inbound callers.
"[Dialpad] has helped our team with efficient external prospecting and provides a one stop shop for internal communications."
Combine that with Dialpad's AI-powered real-time transcripts and LeadSigma has a growing wealth of coaching materials and records for new hires:


"We love the transcription service with Dialpad. We transcribe calls, find opportunities for improvement, and have been effectively doubling the demos-to-calls ratio with better analytics and more sophisticated analytics."
Now LeadSigma's teams have everything they need for their communications.

👉 Dialpad tip:
Make full use of any free trials and sales demos to identify the tools that'll further your business objectives. You could also use a digital transformation consultant for small business to help you find the ideal software.
2. Strawberry Hill took their bakery to the cloud
When a small business starts to grow, its communications needs also increase—usually at a nearly exponential rate. That's where Strawberry Hill found itself, as the company shot up from four people to a team of 50.

In 1903, Marc O'Leary's great-great-grandmother immigrated to the United States and founded Strawberry Hill Baking Company. Today, Marc carries on the family tradition as a baker, while his own children manage the company's contact center and customer service. As Marc puts it: "old world pastry meets new world technology."
Strawberry Hill used three different phone systems for 48 lines, and according to Marc: "I just couldn't make an installed phone system as efficient as I needed it to be—our needs changed too fast."
This was especially difficult during the holiday season, when demand shot way up. But without a flexible contact center solution to help them keep up with that demand, they were missing calls and losing business.

When Strawberry Hill switched to Dialpad's healthcare communications platform, the team quickly found solutions for their communications woes.

First and foremost, they no longer had to use their personal cell phone numbers for business calls. In fact, they didn't even need to use phones at all, since Dialpad can work on a desktop app or web browser:


But the real game-changer was Dialpad Ai, which helps their agents on every call. The Real-Time Assist (RTA) cards were particularly helpful.
They work like this: during each call, the AI listens for certain keywords. When it hears a preset keyword or phrase, it instantly pops up a card containing relevant information on the agent's screen. In Strawberry Hill's case, this means agents don't need to try every pastry in the shop to be able to tell customers about it.
"When a customer mentions one of our pastries, like an English Walnut, Dialpad pops up a box describing what it tastes like," Marc explains. "None of the other solutions had anything that worked as quickly as that."


Not only is Strawberry Hill taking more calls, but they're taking calls from customers around the country. When everyone was working from one contact center, they opened in the morning and closed at night. Now, though, they can all work remotely—and that opens up new opportunities across time zones.
Plus, the team has expanded its contact center by adding employees across the country. This means that their Kansas City agents can keep working their hours, while agents on the West Coast can pick up the slack later on.

3. PadSplit's team went from 5 employees to more than 80 worldwide
With the affordable housing crisis growing so rapidly, PadSplit needed to scale quickly and ensure its communications kept pace.
That was a challenge the company faced, as the startup quickly grew from five employees to 80 over the course of three years. The company's team is now spread out across the globe and is dealing with thousands of phone calls a month.
"We needed something that would let us record calls, have multiple people staffing the lines, a call tracking system. And a phone tree was huge as well because we had other departments that people might want to reach," recalls Erin Willbanks, Head of Customer Experience at PadSplit
In other words, their digital transformation needed a new approach to customer communications.
After making the switch to Dialpad, PadSplit found that its flexibility works perfectly with their workflow. Whether the calls go directly to them or get sorted by their third-party contact center, each one is logged and accurately reported.

Dialpad's open API also enabled PadSplit to integrate it with their homegrown CRM, which is nice because it lets PadSplit's team continue working with the tools they were used to (Dialpad can also integrate with CRMs like Salesforce, HubSpot, and Zoho CRM).


Another helpful feature is the ability to observe and join calls for training purposes, as it allows new agents to virtually shadow experienced employees and hear how they work. "Because our team is all over the world, our training is remote," said Erin.
There are a few features in Dialpad that make fully remote training easy:
The Live Calls feature lets supervisors or new hires listen in on calls (plus, managers listening in on calls can join in the call whenever it's necessary—two great uses out of the same feature)
Dialpad Ai transcribes the call in real time (and even emails attendees a call summary after)
Dialpad Ai also shows live sentiment analysis of all the calls in progress
Ai Agent Assist can automatically scrape every connected knowledge base in real time to pop up useful resources for agents

PadSplit works hard every day to help its customers ensure they have roofs over their heads, and the company keeps on growing. Dialpad is proud to have been able to help them with their successful digital transformation.
Examples of digital transformation in different small business industries
Digital tools are transforming many industries. Here are a few digital transformation examples for small businesses:
Digital transformation in healthcare
Medical offices are increasingly going paperless by keeping electronic health records (EHRs) in digital systems. This is more secure and efficient than paperwork, which can easily be lost or damaged. Healthcare professionals can also access data in one place even if a patient visits a different facility.
Telehealth services, where patients see a healthcare professional via video call, were already a thing before the pandemic. This method suits smaller businesses because it reduces overheads and staffing, as well as accommodating rural or housebound patients.
Data analytics are also used in healthcare to highlight common problems with medication, predict future health issues, and generate preventative care.
Digital transformation in retail
The most obvious example of digital transformation in retail is the rise of ecommerce.
This was accelerated by the pandemic, when small retailers were forced to start selling online, either through Amazon or by launching websites and fulfillment operations. In the grocery sector, online shopping seems here to stay, as do self-service checkouts.
Retailers are also using chatbots on social media to communicate with customers. This is quick and easy and ensures the fast responses younger customers demand. It saves on human resources, too, since you don't have to set up a whole small business call center for simple inquiries.
Digital transformation in marketing
Small marketing teams really benefit from digital transformation because it allows them to do more without huge media budgets. For instance, gathering data and segmenting audiences for targeted campaigns is much less time-consuming and cheaper than filming a TV commercial and blasting that out to everyone whether they're in your target market or not.
Digital tools let marketers maximize resources by only sending campaigns to those who are likely to be receptive, and implement personalization based on user behavior and preferences. Set up automated push notifications, emails, and texts—or if you're making a lot of outbound calls for marketing research, use a power dialer.
Start enabling better work with digital transformation
During the pandemic, many companies adopted digital tools out of necessity. In fact, the crisis accelerated the digitization of customer interactions by three to four years.
Now, customers have come to expect highly efficient and personalized service from even the smallest businesses. So, full digital transformation is more important than ever.
Decide what you want to achieve, whether it's deeper customer insights, improved contact center metrics, or better productivity through tools like post call automation. With the right approach, digital transformation can help you with all of this and more.
Finding the right technology for your business needs, encouraging employees to embrace change, and putting your customers first are the keys to a successful digital transformation for any small business.

Start your digital transformation today
With Dialpad's AI-powered customer intelligence platform. Book a demo to see how it works, or take a self-guided interactive tour of the app first!