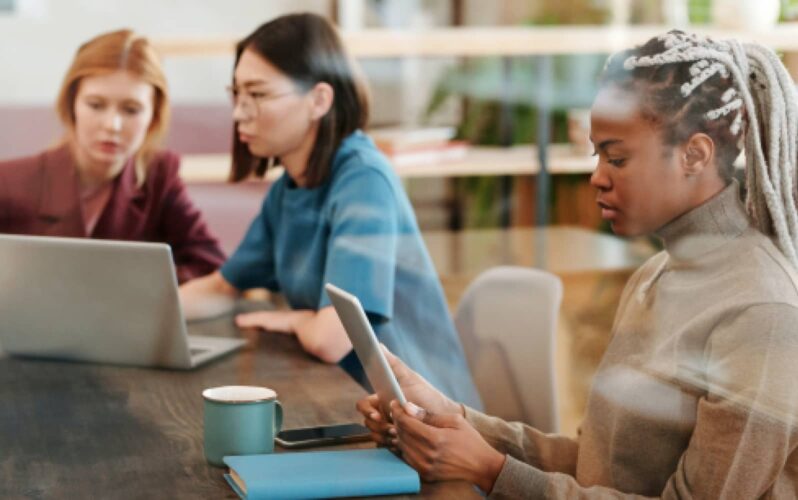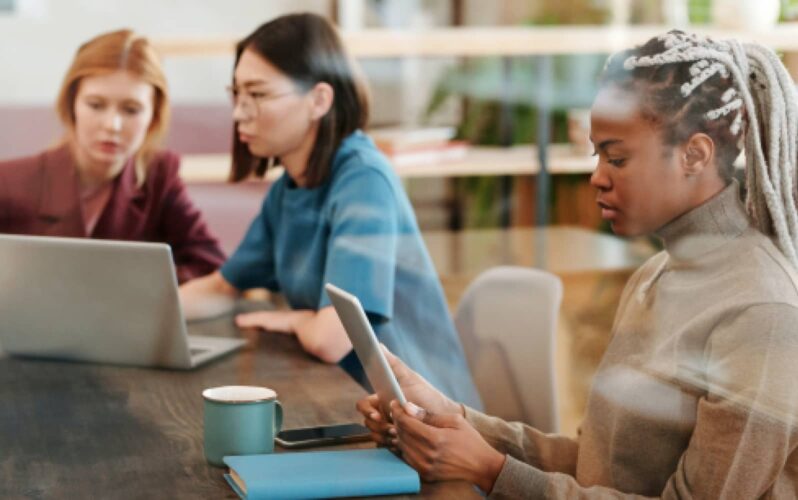 ---
Sales teams have to be quick on the draw to beat the competition and reach leads quickly, which is why LeadSigma uses multichannel automations to supercharge inbound and outbound sales processes. The company helps its clients stay in front of their prospects over phone, text, and email, so the team there understands the importance of good, multichannel communications.
There was just one problem: their own communications platform wasn't quite cutting it.
Scott Hansen, founder and CEO of LeadSigma, knew that they needed a system that could handle their high call volumes. They send about 10,000 custom reports to clients and prospects each month, and their current platform just wasn't keeping up.
Not only that, but they needed something customizable, so that their SDRs could efficiently place calls. Plus, they wanted a business phone system that could properly present the company in a professional manner to any inbound callers.
Scott reached out to his network of startup founders, and quickly found a cloud-based, AI-powered communications platform that met LeadSigma's needs.
What led LeadSigma to Dialpad?
When Scott heard about Dialpad, he wanted to make sure it could meet a few core needs. The top priority was reliability: would Dialpad be available whenever he needed it?
Yes, yes it would. Dialpad has nearly unparalleled uptime, and a 24/7 customer support team on hand should any issues arise. Scott and the rest of LeadSigma can even access Dialpad across devices and locations, so it's always available.
Then there was the question of how well Dialpad would fit within LeadSigma's use cases. Well, Dialpad not only provided all the customizability and calling features LeadSigma needed, but it also integrates with a wide range of business applications, so it's easy to make Dialpad a part of the workflow.
Plus, adding new seats and new virtual phone numbers for employees can be done in just a few clicks:
"
Dialpad allows our team to scale up without hassle. As we continue to add team members, the onboarding and user setup for each account is a breeze.
"
Scott Hansen
Founder and CEO
Of course, the price was also a factor Scott had to consider. Then he learned about the Dialpad for Startups program, and suddenly price was no longer an issue. In fact, LeadSigma saves hundreds annually compared to its previous platform and can now scale up while controlling expenses.
"
Dialpad for Startups is an awesome program that we felt would help our business grow. By conserving cashflow now (thank you, Dialpad!), it has allowed us to invest in other areas fueling our growth.
"
Scott Hansen
Founder and CEO
Up and running in half an hour
Once Scott made the decision to switch LeadSigma to Dialpad, he was surprised by how quick and painless the process was. Not only was the onboarding and provisioning a simple task, but Dialpad's support team was there every step of the way. According to Scott: "The support has been amazing!"
All things considered, it only took about 30 minutes for LeadSigma to get onboarded with Dialpad. An employee could have gone out for a quick snack and come back to find their VoIP phone system set up and waiting for them.
In fact, it took more time to write this customer story than it did to onboard the entire company!
"We effectively doubled the demos-to-calls ratio"
Now, LeadSigma uses Dialpad not only for external prospecting, but also to communicate with each other—in the same app.
"
The phone system has helped our team with efficient external prospecting and provides a one stop shop for internal communications.
"
Scott Hansen
Founder and CEO
Combine that with Dialpad's AI-powered real-time voice transcripts and LeadSigma has a growing wealth of coaching materials and records for new hires:
"
We love the transcription service with Dialpad. We transcribe calls, find opportunities for improvement, and have been effectively doubling the demos-to-calls ratio with better analytics and more sophisticated analytics.
"
Scott Hansen
Founder and CEO
Now LeadSigma's teams have everything they wanted for their communications. Capable of handling high call volume? Check.
Customizable? Check.
A smooth, convenient caller experience that makes sure each caller gets met by the right agent for their needs? Dialpad lets them route callers more efficiently with smart call routing, customized phone trees, and automatic call recording notifications:
All the while, the company is saving money that would have otherwise been spent on a not-as-great phone system.
"
Dialpad has been an important tool for our sales team's use in pushing our business forward. The reliability of the system, the personalized support, and the Dialpad team's focus on helping our business grow is unmatched.
"
Scott Hansen
Founder and CEO
Does your startup need a powerful, secure, and scalable communications solution?
See how Dialpad for Startups can help you