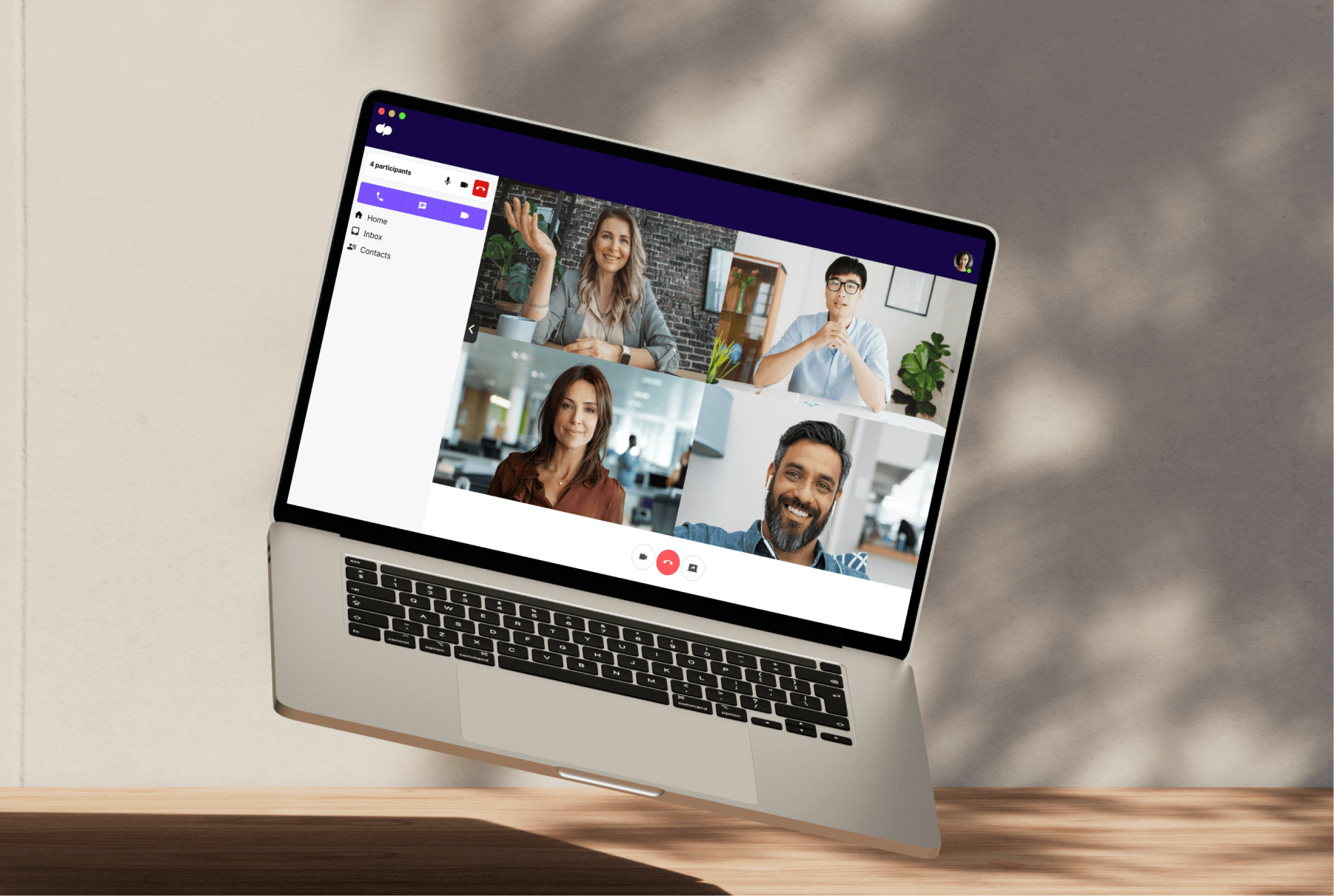 A GETTING STARTED GUIDE
Dialpad Ai Voice tips for Admins: Part 2
Learn how to get started with Dialpad Ai Voice. Start making calls, sending messages, and having video meetings! Haven't signed up yet? Try it free with a 14-day trial, or take a self-guided interactive tour of the app!
Intro
In part one of our best practice guides for admins we walked through some starter questions, getting your devices + team set up in Dialpad, and thought through how calls will route through your office.
In part two, we'll look at some of the more customizable features that help you get the most out of your new phone system.
Bring your phone numbers to Dialpad
By now you've probably noticed that Dialpad assigns a number to any user you invite. And you're also probably wondering what you're supposed to do with it (since it's net-new and not an existing one tied to your business).
Just because we assign a number to your team doesn't mean you're stuck with just using that one long-term.

When you're ready to port your existing numbers to Dialpad, you'll just kick off a local or toll-free port request.
During the process, you can pre-assign the numbers to where you want them so that once the ports are final, those users (or shared lines) will automatically see that number assigned.
You can also opt to port in numbers and not assign them to anyone. Those will fall under your Reserved Number bank and can be used anytime you want down the line to either be assigned to a user, device, or shared line.
📖 Dialpad Dictionary: Porting
Porting is the transfer of ownership for a specific number or numbers from one carrier to the other.
Let's say you're porting a business phone number to Dialpad Talk from AT&T. In that case, Dialpad Talk is the winning carrier while AT&T is referred to as the losing carrier (since they're losing ownership of that number).
Bring it all together
Your phone system should do more than simply connect voice calls—it should also help enrich your other platforms and systems with the contextual data that comes out of those conversations.
Which is exactly what Dialpad Talk can do for your team.

Admins have the ability to connect a whole slew of apps—whether that's productivity suites like Google Workspace or Microsoft 365, CRMs like Salesforce or HubSpot, or even identity providers like Okta or OneLogin: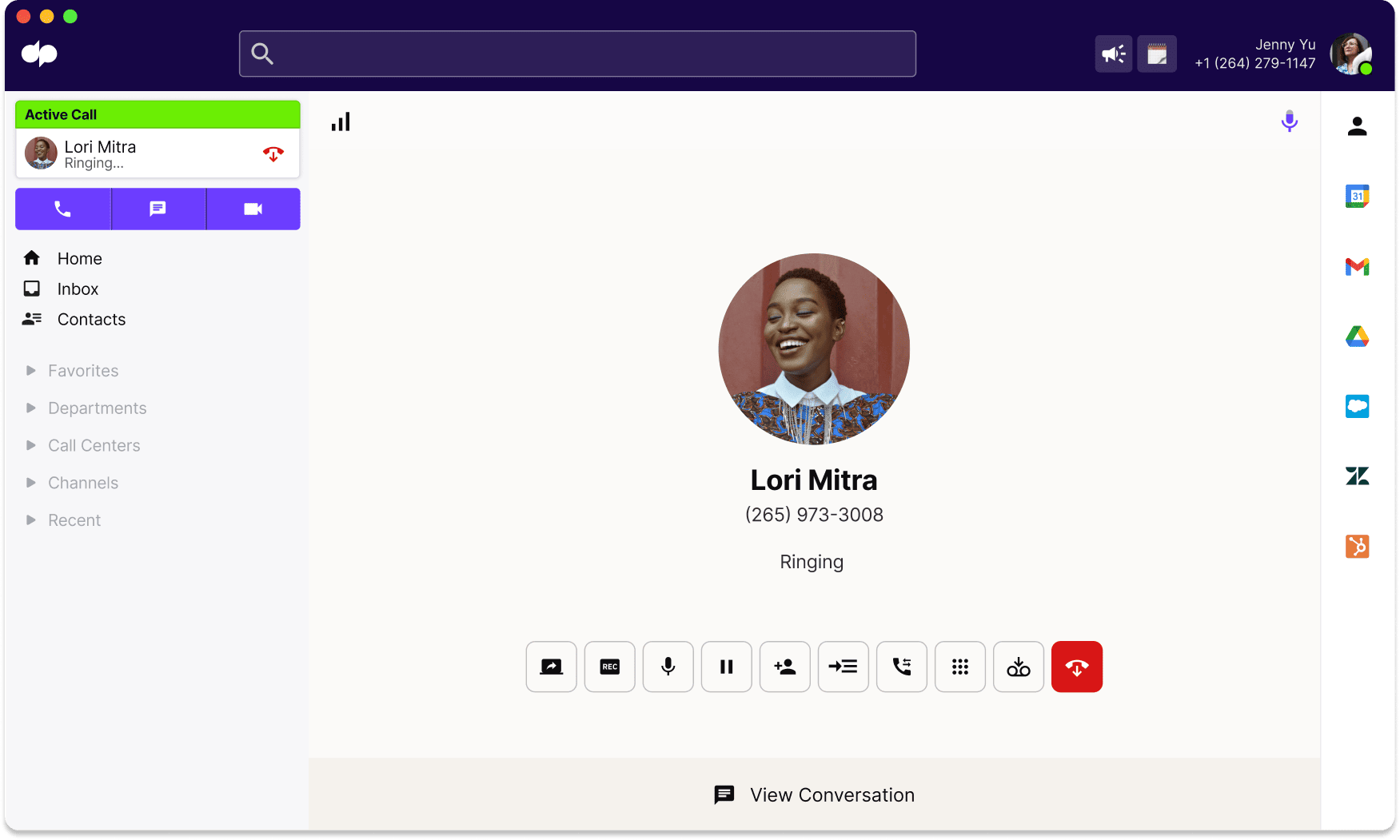 Let's take your productivity suite. Here's what you'd be able to unlock for yourself and your team by connecting either Google Workspace or Microsoft 365 with Dialpad:

Connect and sync contacts saved within Google or Microsoft to display in Dialpad
Pull in your company directory to invite new users to Dialpad
See shared emails, docs/files, and events between you and a contact within Dialpad (available on mobile, too📱)
Learn more about the available integrations in Dialpad. Don't see something you're looking for? Dialpad also supports a number of APIs to help get your tools talking.
Make smarter calls with Dialpad Ai
If you could give your team a way to be more productive without even having to think about you'd do it, right?

That's exactly what we're offering with Dialpad Ai: an easier path to upping your individual and team productivity without having to worry about changing user behavior (because that's already hard enough as it is).
What even is Dialpad Ai?

Dialpad Ai is our artificial intelligence, natural language processing, and machine learning technology that's natively built inside of every Dialpad product.
Why use it?

For starters, Dialpad Ai will take note-taking completely off your team's plate by automatically transcribing your calls for you. After every call, your users will be prompted to view their call summary that includes:
Entire call transcription with clear speaker separation
Highlighted key moments like action items which can be used to filter transcriptions
Audio playback option (requires call recording turned on)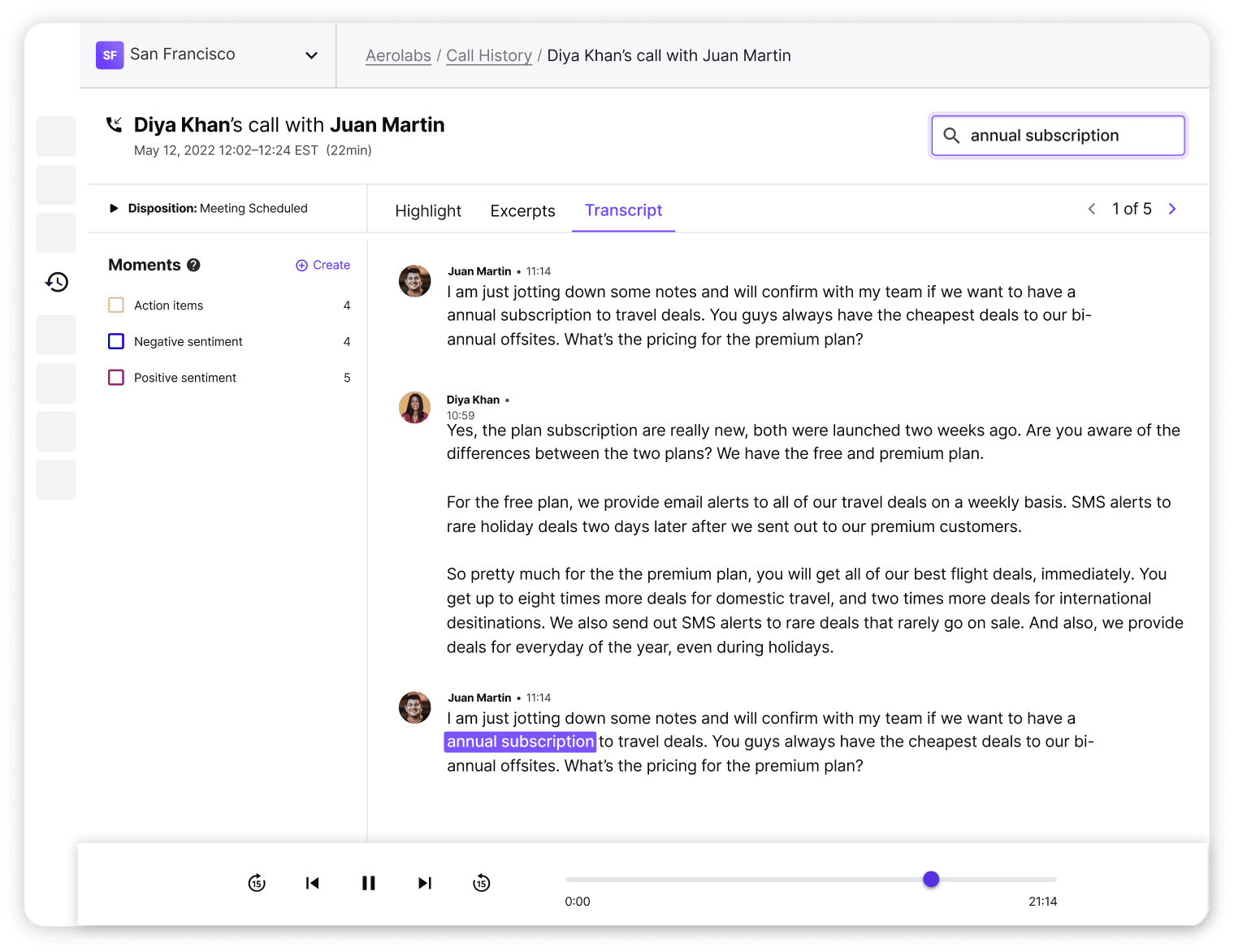 Get a closer look
If you've purchased an Enterprise Dialpad Talk license, you'll have access to our Enterprise Support Portal (termed /es portal).
The /es portal gives you the most control over team and device management and includes the ability to investigate specific call legs, including call quality troubleshooting tools.
Here are a few examples of the info you can find in the /es portal:
List of all your users including active, pending and deleted
View number assignments for your users or group lines, like Departments
View device and app versions for your users
Proxy into a user's account
Reach out to your assigned Customer Success Manager to learn more about using the /es portal on your account or head over to our Help Center for step-by-step instructions.
Helpful links
Looking to learn more about how to try out some of the features above? Check out some of the help articles that go into more detail with FAQs and tutorial videos:
Looking for more best practice guides? Check out our resources hub for guides on call quality, analytics, and deploying Dialpad Ai to the rest of your team.
Take Dialpad for a spin
Sign up for a 14-day free trial to get phone calls, video meetings, and instant + SMS/MMS messaging in one place. It takes just a few minutes to get started, and you'll be set up with a virtual phone number too!