Guide
Becoming a Remote Work Rockstar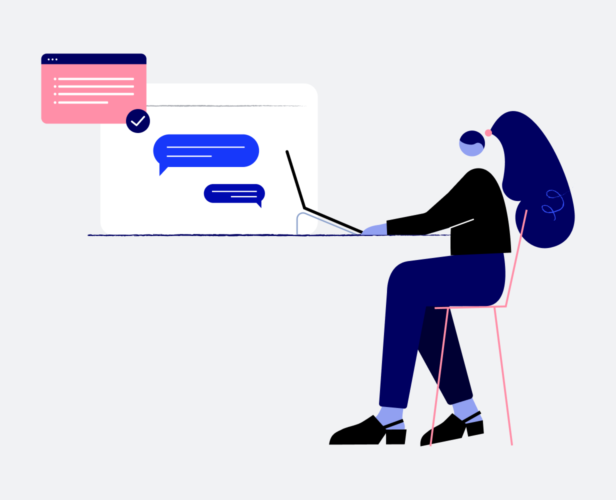 Remote Work on the Rise
Before 2020, nearly 4.7 million U.S. employees worked remotely for at least half the week, and more than two-thirds of employees aged 22 to 65 worked from home at least occasionally. Since the middle of March 2020, nearly half of all organizations have around 50% of their workforce working remotely. The number of companies with at least three-quarters of employees working from home also increased by 17%.
While working from home offers many conveniences for employees and cost savings for employers, it also poses some challenges. To supercharge your remote work setup and become a remote work rockstar, you need to change your way of working to be more effective and productive in a private environment while avoiding burnout.

The History and Future of Remote Work
The History
The original reason people favored remote work was that it reduced traffic and dependence on gasoline. In the 1980s, IBM showed that computer terminals and personal computers could allow people to work from home and reduce the organization's office space footprint by 78 million square feet. Through remote work, IBM saved nearly $1 million annually on leasing, maintenance, and utilities.
The 2010 Telework Enhancement Act required federal and executive agencies to establish "telework" policies to expand work capabilities and ensure federal workers were protected as technology changed.
Now, there is little difference between working from home and working at an office. Between the gig economy and technological advancements, remote work skyrocketed 159% between 2005 and 2017. These days, that percentage is substantially higher.
The Future
The third annual Future Workforce Report from Upwork estimates that nearly three-quarters of all teams will have remote workers by 2028. Around 66% of all knowledge workers believe physical office space will be obsolete by 2030.
Everything from interviews to meetings will take place online. The results of all this working from home include improvements in work-life balance and expanded flexibility. Remote work also helps reduce childcare and transportation costs, strengthens work output, and improves employee morale, creativity, and productivity.
Traits of the Best Remote Workers
The best remote workers are:
Self-motivated
Technologically savvy
Effective communicators
Collaborative
Highly organized
Skilled at time management
Often, these traits are seen in the most successful workers at any location. However, when you work remotely, these characteristics become crucial for your success.
Tips for Remote Work Success
Numerous studies have attempted to identify best practices for working from home. Here are some recommendations to help make your remote work a success.

Set Expectations
It can be easy for family members and friends to believe you can drop everything at any time to talk to them or take care of a chore. But work hours at home need to be just as protected as work hours at an office.
Set expectations from the beginning that when you are working, you are not available. Agree on a "do not disturb" signal everyone recognizes, such as a closed office door.
Communicate Effectively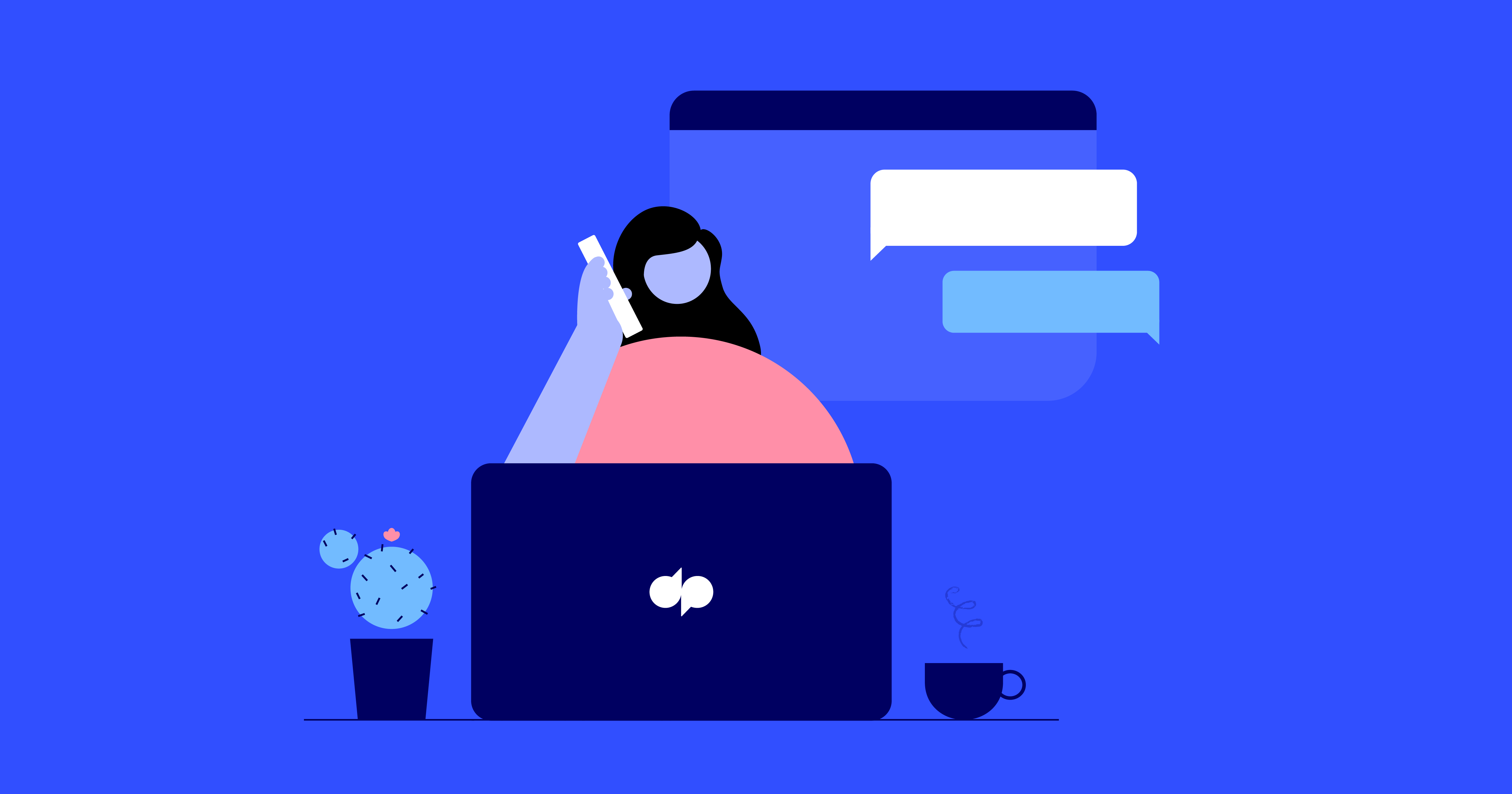 Open communication builds trust. When you aren't visible, effective communication becomes even more critical. Working from home requires open communication lines between you and your teammates or those who report to you.
Communicate crisply and clearly about projects, assignments, and expectations.
Use the phone to resolve issues quickly. Text and email tend to create misunderstandings and slow down reactions.
Be prompt in returning messages—whether through email, text, or other methods. Even if you must delay providing a final response, let them know you got the message and when to expect an answer.
Maintain Your Connections
Remote work means no casual encounters in the cafeteria or quick drop-ins at someone's desk. While this can decrease interruptions during the workday, it also means that maintaining your connection to co-workers must become more deliberate.
Leverage video conferencing as much as possible. Face-to-face conversations improve nonverbal communication—key for any personal interaction.
Video calls and other activities to keep you in touch also keep you present and connected with your working world.
Take care of the background and lighting of your "set." It should be tidy and lit well enough to view your face.
Connect with other remote workers where you live. Reach out to freelancers and contractors in your area to help you adjust to your new work circumstances.
You can also take advantage of virtual meeting rooms, digital break rooms, and other online spaces to catch up with your teammates.
Maintain a Routine
Whether you're required to work set hours or have a great deal of flexibility, establish and maintain a routine for each workday. Maybe you can keep the daily routine you had in the office, but you may also need to develop a new way that works well with your current circumstances. In any case, make sure you have a workspace and try to use the same start and end times to your day.
It also helps to dress like you are going to the office. Sweatpants may be comfortable, but dressing in work-appropriate attire puts you in a productive headspace and can even make a difference in your voice during online meetings.
How to Stand Out When You Aren't There
Working from home doesn't mean you can't find ways to shine. Put some simple steps in place to increase your visibility and presence with management.
Set Goals
Work with your superiors to create and set goals that match your company's vision and priorities. Once you've determined your goals, tie specific outcomes to each goal, focusing on effectiveness rather than checking off tasks.
Involving your managers in setting goals alerts them to your intentions. It sends the message that you want to support the company in its endeavors.
Don't forget to include any goals for personal career development. If you want a promotion—or want to lead a new team, project, or initiative—let management know.
Focus
As you work toward your goals, focus on one thing at a time. To make it count, choose the most impactful item to work on and complete.
When considering your goal development, focus on improvements to things that don't change. Is there a workflow that will not differ in the future that could be made more efficient or improved to bring more benefits to the team? Focusing on providing long-term benefits to the company can have the most significant impact.
Think Before Sharing
Working from home makes it difficult to drop by your manager's desk or your team lead's cubicle. Be intentional about getting on their radar.
Set up regular check-ins to get dedicated time to connect with supervisors, keeping them updated on your progress, and receiving timely feedback.
If you come across interesting information, consider who else might want to know. When you share, determine how much that person already knows about the topic to provide the most appropriate information.
Add full context with technical details. Share the current status of a project with a product manager and designer. Illustrate how this data will help the project or how it could impact your customers.
Maintain Relationships with Your Team
Each team has one or more key players. Identify the ones on yours and keep in contact with them. Make it a habit to video chat and email often to mitigate workflow disruptions.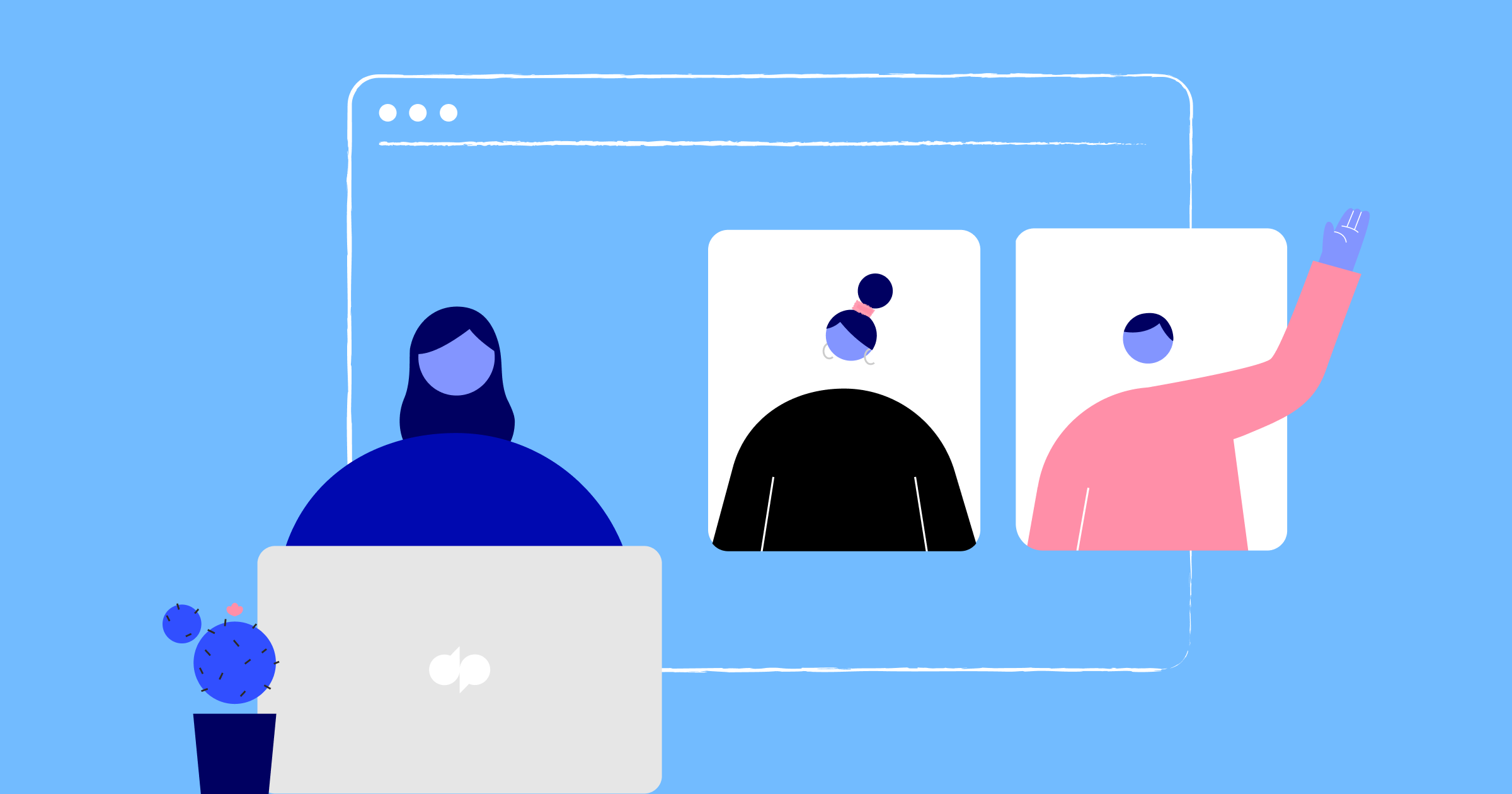 Beyond keeping in touch for work purposes, maintain a presence to show your workers you care and that you want to support a community with them. Ask them how they are adjusting to remote work and any struggles you can help with.
Take Care of Yourself
Whether working remotely or commuting to an office, you won't last long if you don't take care of yourself.
Stop and briefly consider how you feel throughout the day.
Maintain a schedule with regular breaks.
Step away from your desk at lunch.
Create a "brag sheet" of your accomplishments as you work. List progress updates, challenges, and solutions to problems that you can share with your manager.
The brag sheet can be a useful reference for your check-ins with management and help you keep track of your output as well.
Update Your Status
Remote work relies on technology to keep everyone on target. If your team uses productivity tools, such as project management software, keep them updated with your current progress. If you are having issues, don't hesitate to mention them and ask for help. Communicate with your team as soon as possible when problems occur that could delay or derail a project.
If you think of an improvement for a tool or process that could make workflow more efficient, let the team lead or manager know.
Find a Mentor
If you want to advance, it helps to connect with a mentor—or even a team of mentors. It can be a challenge to find mentors when you work remotely, but you can use online associations, virtual meet-ups, and professional social networks to build connections with others in your field.
A mentor relationship need not be formal. Choose people in your industry who can help you learn, answer questions, and connect you to their resources.
Tools for Remote Work
Most remote employees rely on cloud-based tools and technology to accomplish their work. Make a splash by learning as much as you can about your company's remote working tools. Examples of cloud-based tools you can leverage to boost your remote work include:
Remote desktop software to access internal databases and intranet sites
Online office suites
Whiteboard and mind-mapping tools
Make security a priority, mainly if your work requires you to deal with sensitive information. The increase in remote work has opened many new opportunities for hackers and other bad-faith actors to exploit. Don't let your company's data be compromised through your connection.
Ready for Your Big Debut?
Position yourself as the one who gets things done, keeps the team together, and advances the company's interests in a remote work environment, and you're sure to shine. Use cloud-based tools like Dialpad's remote work solutions to make staying in touch with team members and customers just as easy as it was at the office.

Follow this guide, and you'll be well on your way to a world premiere as a remote work rockstar.