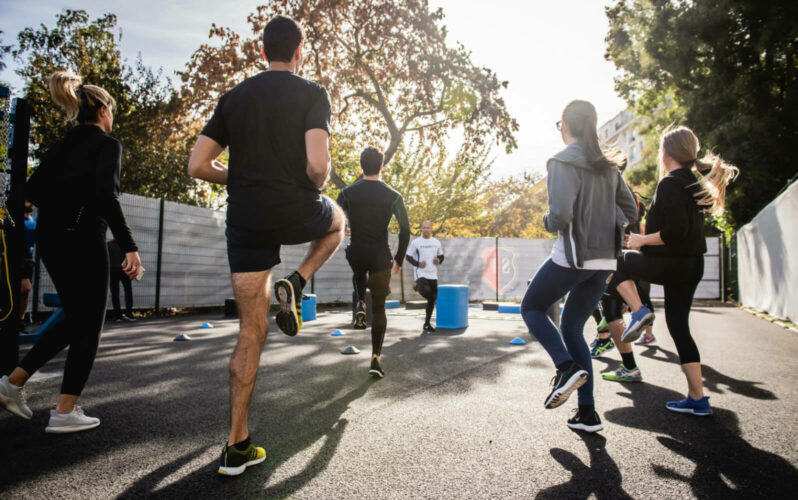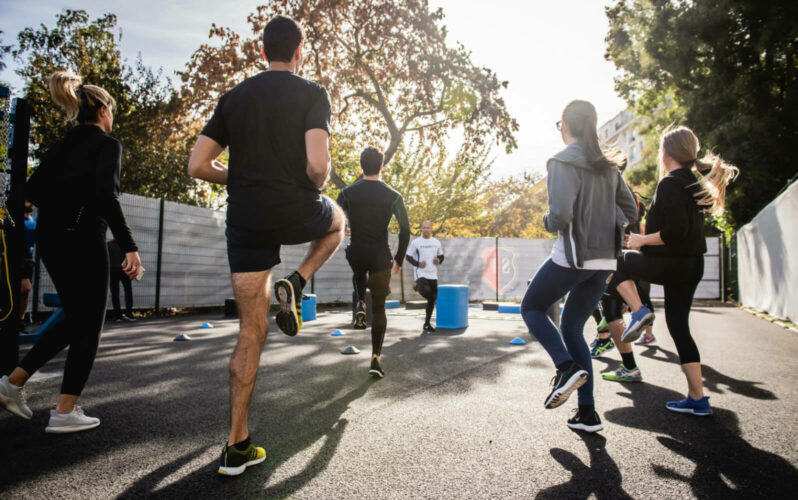 ---
Jumpstart MD is designed to help customers with weight loss in a truly hands-on manner: they pair customers with health coaches who provide customized guidance and accountability throughout their weight-loss journey. In order to make that work, they needed a good communications platform to keep clients and coaches connected.
That platform proved hard to find.
Danny Valdez, Senior System Admin at Jumpstart MD, had tried out multiple providers, and none of them offered exactly what they needed. They went from one that was too slow and had a complicated infrastructure, to one with dropped calls and minimal support, to one with inefficient reporting and even worse support.
It was as if Jumpstart was Goldilocks, except none of the bears' porridge was any good, and the third time was certainly not the charm.
But the fourth time was.

Discovering Dialpad
Danny meticulously searched for a new business communications platform. Not only did he sign up for sales demos and ask in-depth questions, he did his research into each one. He read reviews, spoke to existing customers, tried out the free trials, and finally, zeroed in on one name.
"
Dialpad was the way to go because of its Microsoft Teams integration, customer service, and how easily you can email or call your account manager then they'll quickly get back to you.
"
Danny Valdez
Senior Systems Administrator
There were several features that Jumpstart MD needed for its communications platform. A user-friendly UI was a must, since ease-of-use was important to the team. They also needed clear metrics and reporting to keep their systems running. Plus, after dealing with frustratingly high drop rates and equally frustrating lack of customer service, they needed something that was reliable and supported by a 24/7 customer support team.
And at long last, they had all of that and more.

"One thing I could go on about is the connectivity."
With Dialpad, Jumpstart MD can now easily communicate with members, collaborate with teammates, and stay connected across its 13 locations. The user interface is so simple that it requires minimal training to use, and employees can get up and running quickly. And with single sign-on, getting online is a quick process across devices.
Plus, Danny can go in and adjust settings for teams or departments, right from the online dashboard:

Considering his previous providers wouldn't do that unless he contacted them and requested they make the changes, being able to manually handle it himself saves everyone a headache.
Jumpstart MD already uses Salesforce and Microsoft 365, so the fact that Dialpad integrates with them makes work so much easier for the employees. Now they can use the Salesforce power dialer to make calls with Dialpad directly out of Salesforce, which has really accelerated how quickly they can do outreach:

But what's really impressed Danny and everyone at Jumpstart MD is Dialpad healthcare phone system's reliability. They no longer have to worry about calls constantly dropping, and if anything does go wrong, customer support is there to help at any hour of the day (and that means no more phone tag—the least fun kind of tag there is).
"
What's really improved is the drop rate. With our previous providers, I had to check why calls were dropping, and they'd just blame the network—'It's you, it's not us.' But with Dialpad, it's been great. The call clarity has been great, there's really no issues. And we get the weekly call logs with metrics showing our top caller, how many calls we missed, and things like that. I could go on and on about the connectivity.
"
Danny Valdez
Senior Systems Administrator
As an added bonus: they can also send SMS/MMS messages to communicate with members over text. That has been very well-received by their members, who enjoy the ease of using text messaging to communicate wherever they may be.
Check the metrics
One of the big issues Jumpstart MD had with previous providers were their analytics, or rather, their lack of analytics. They needed good insights into their missed calls and dropped calls, among other things, and they just weren't getting any.
That's changed with Dialpad, as they can now access a wide array of insights, data, and metrics covering all aspects of their calls. How many calls are dropped? How many are resolved on the first time around? How many calls go to voicemail? It's all there:

Of course, while metrics are great for after calls, sometimes agents will need a hand during calls. Jumpstart MD has been using Dialpad's CSAT and sentiment analysis features to make sure their members are happy during the call, so they don't end up seeing an unexpected influx of dissatisfied members later.
If they need to go back and check a call, there's also call recording (with automatic transcriptions, courtesy of Dialpad Ai)—just in case any callers insist they didn't say something when they did.
After so many disappointing telecom providers, Jumpstart MD has finally found one that meets all their needs and then some. It was a long journey getting to Dialpad, but now the Jumpstart team can work beautifully and communicate with clarity and ease
See how Dialpad
Ai Contact Center works!
Get a personalized walkthrough of how Dialpad can help agents and supervisors communicate with customers and prospects, from anywhere.