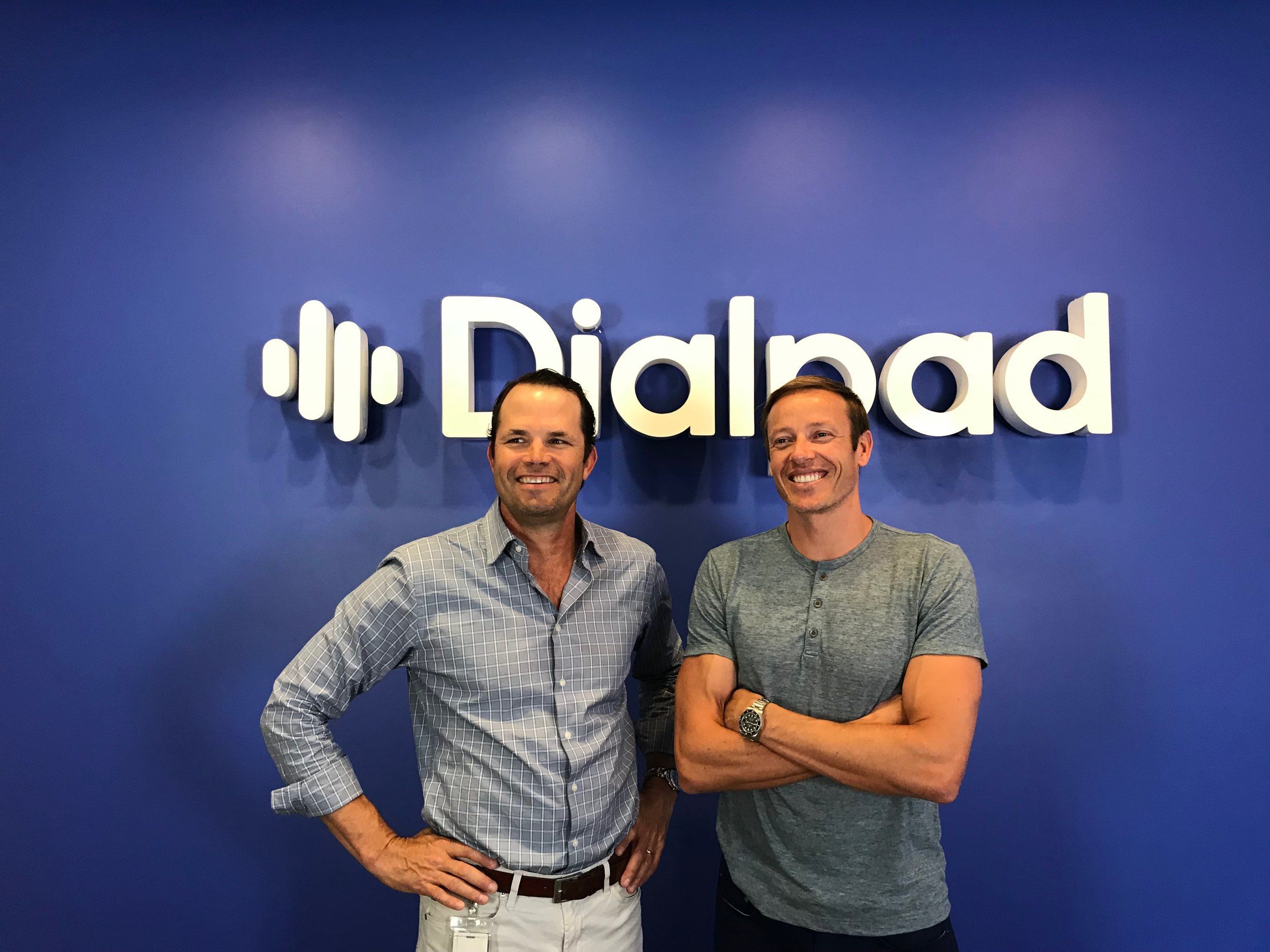 May 16, 2018
There are a few firsts every startup founder looks forward to experiencing in their career: their first funding, first customer, first acquisition, and if they're lucky, their first IPO. Today, as we announce our acquisition of real-time speech recognition and artificial intelligence leader, TalkIQ, I finally get to cross acquisition off my list. It's an incredibly exciting time, not only for me but for the whole Dialpad family. After months of careful planning and integration, Dialpad and TalkIQ are now one team, one product and one major force to be reckoned with. But if you really want to understand how and why we came to be, you'll have to go back nearly a decade.
We first met TalkIQ CEO, Dan O'Connell in our days at Google. Back then, Dan was working in the AdWords division alongside my co-founder Brian Peterson. In their short time together, the two developed an easy friendship and stayed in contact even after Brian and I both left Google to build Dialpad. This friendship would eventually be the key to bringing our future companies together, because as we were gathering our engineering team to build a world-class, business communications solution, another team led by Dan's future partners, Jim Palmer and Etienne Manderscheid, was digging in on the puzzle of real-time natural language processing.
Whenever I tell this story I'm always struck by what a perfect match our two companies ended up being without even trying. We were both built cloud-first on the Google Cloud Platform. We both valued data and analytics as a means to transform business communications. We both invested early in a clean platform design and UI. Even our engineering cultures were the same. So when we found out from Dan that they were in the market for a telephony partner at the same time we were looking for an AI partner, we knew it had to be a sign. Marc Andreessen asking us, "Tell me why we aren't trying to buy this company?" only reinforced that this was meant to be.
Welcome to the era of smarter conversations
I'm pleased to announce that together with TalkIQ, Dialpad is delivering a brand new offering, Dialpad Ai, to help businesses take a smarter approach to understanding and acting on important customer conversations in real-time. Starting today, a beta version of Dialpad Ai will be available to all existing Dialpad customers to power:
By baking TalkIQ's unmatched real-time speech recognition and natural language processing technology directly into our full product suite, no other stand alone AI or modern business communications provider has a solution as complete as Dialpad Ai.
So whether you're looking to boost the effectiveness of your front-line teams, better understand the competition, assess customer account health or just free up employees to spend more time on the things that matter, there's no limit to what Dialpad Ai can do for your business.