Back to Blog
Insurance digital transformation: 3 real-life case studies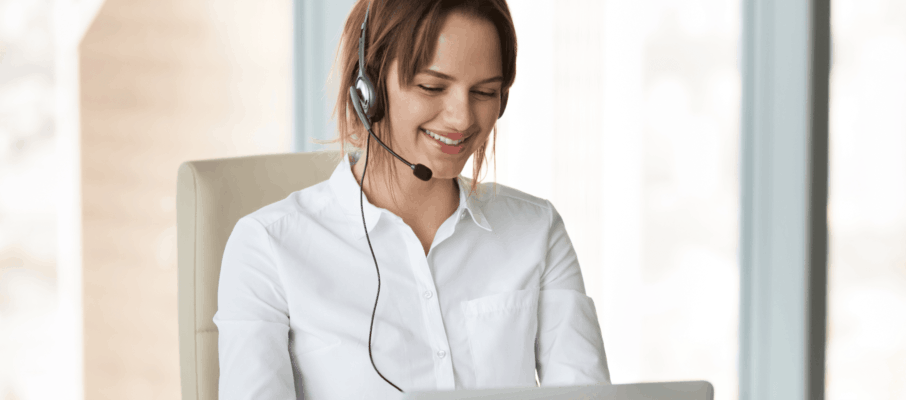 The world has gone digital, and (most) businesses are keeping pace. But not every industry can realistically jump onto every new big data trend or machine learning advancement like a startup can.
However, some industries, like financial services and the insurance sector, have been slower to make the move—and rightfully so. There's a lot at stake when it comes to money, customer expectations are generally higher, and adopting new technology often comes with a certain level of risk.
But even with insurance, we've seen more and more providers innovating on their operating models and insurance executives being open to new ways of improving their businesses. (It probably helps that consumers also tend to adapt quickly to new digital tools—look at how quickly the internet of things or IoT has crept into our everyday lives.)
From becoming more data-driven as they introduce new products, to even just addressing customer needs on social media, many insurance companies that have adapted quickly have seen significant competitive advantages.
So, what are some ways in which providers can take advantage of digital technology to become more customer-centric, inform their product roadmaps—and ultimately, sell more insurance policies?
Let's look at how enterprise digital transformation can help insurance providers do exactly that, with three case studies of real-life insurance companies.
2 key benefits of digital transformation in insurance
A digital transformation is about more than just using more computers and apps. It comes down to how you're using technology to strategically power your business. Do you have agents who are working from home since the pandemic started?

📚 Further reading:
Learn more about the best insurance agent apps in this guide from Adam, a Customer Care Supervisor at Pet Partners Insurance.
Digital transformation will play a big role in that. Or maybe your business model is focused on digital customer engagement and using customer service automation to streamline workflows. Either way, you'll likely need to start with re-examining your digital experience. Here are some more benefits of going digital to consider.
More data-driven insights into customer needs
One of the first benefits of digital transformations for the insurance industry is that it can make it easier to handle large quantities of customer data.
Insurance companies need to track a lot of information including policyholder history, claims filed, damage reports, and so on. Historically, providers would keep all that information in a file cabinet somewhere, but other than being susceptible to physical theft or harm, it's also much harder to access all that data in a useful way. (What if this company has a remote or distributed team that's not all in the office, all the time?)
For example, if an insurance agent is talking to a policyholder about renewals, they'd have to find the physical file, pull it, and read through pages and pages of history.
With this use case, the benefit of digital transformation is quite clear—not only does it make that data available to agents and supervisors who might be working from home or from different offices, it also makes it possible to do a quick search on a computer to get a 360-degree view of that customer's journey.
To take this a step further, insurance companies that use a CRM or customer relationship management that's integrated with their customer engagement software or ecosystem can more easily:
Track and manage customer interactions

Access records

Sort and glean more customer intelligence from data analytics

And more
For instance, Dialpad can integrate with most CRMs (and even home-grown tools through its APIs) to automatically identify callers to their accounts when they call in, log call details to the CRM, and even record and transcribe the calls in real-time (with very high accuracy thanks to machine learning):

Not only does this type of digital transformation save time for agents, but it also ensures more complete and detailed records, so it's easier to search the contact history and find information quickly.
The result? More efficient workflows for agents, and happier customers.
Another way in which digital tools are helping the insurance industry become more data-driven is through artificial intelligence. For example, customer satisfaction (CSAT) surveys are a common way to measure performance across industries like insurance.
But one of the biggest challenges with CSAT surveys is that not a lot of people actually fill out those surveys.
In fact (depending on the industry and specific business), we've found that on average only about 5% of customers actually fill out CSAT surveys. On a related note, usually only the angriest—and happiest—customers actually bother to respond to these surveys, which means your CSAT answers are likely to be very skewed and not representative of how your customers feel overall.
Dialpad's industry-first Ai CSAT feature is designed to solve exactly that. Not only can our Ai transcribe calls and analyze sentiment in real time, it can also infer CSAT scores for 100% of your customer calls thanks to its hyper-accurate transcription feature. The result? A much more representative sample size for CSAT scores, and a more accurate understanding of how satisfied your customers really are, using predictive analytics:


Deliver a better customer experience
Speaking of happy customers, another benefit of an insurance digital transformation is that it makes it easier to give customers a more personalized experience. (This goes hand-in-hand with the customer data management, because all that data helps agents provide customers with the service or answers they need.)
AI can help within the customer-facing experience too. For example, Dialpad's platform not only lets agents communicate with customers through any communication channel (from phone calls to live chat messages to social media channels), it also has a chatbot interface that can guide a customer through a file claim process or answer frequently asked questions—without burdening an agent with that task.
It takes just a few minutes to create a new conversation flow in Dialpad's no-code drag-and-drop builder:

Providing agents with digital tools like contact center software instead of legacy core systems can help directly with agent performance too. As an another example, Dialpad also an Ai Agent Assist feature, which can automatically search a knowledge base—and even unstructured sources of data like PDFs and past customer conversations—to pull up helpful information for agents live on calls:
📚 Fun fact:
The use cases for artificial intelligence and new digital technologies in "insurtech" seem to be growing every day, from improving value chain drivers like the underwriting process to the use of blockchain for smart contracts. The use of AI in self-service, however, is already well-documented with popular companies like Lemonade and Bold Cover—perhaps you've even come across it while buying a new policy for your home or car.
Digital transformation in insurance: 3 case studies
While these benefits all sound well and good, how do they play out in practice? Dialpad has helped many insurance agencies and providers with their digital transformation initiatives. Here are three examples.
Digitally transforming insurance records
Digital transformation doesn't have to be a big, scary task and you don't have to completely revamp your insurance call center right this second. For many insurance companies that are just getting started, just digitizing records can be an important first step.
Achmea, for example, needed to start digitizing records to help support its digital customer experience, and it needed to do this in a compliant way. So, they worked with Iron Mountain to reduce their physical archives while still mitigating risk.
A conglomerate insurance provider that needs to stay compliant with new Medicare call recording rules
We've also helped a leading full-service insurance brokerage firm that needed a communications solution for around 3,000 employees—specifically, one that could integrate with Microsoft Teams. Additionally, new Medicaid/Medicare call recording rules meant they needed a solution that offered secure call recording and custom data retention policies.
Switching to Dialpad's cloud platform helped them get all that, with both its custom call recording settings and flexible retention policies, which let them hold onto recordings for as long as they needed.
On top of that, the Microsoft Teams integration lets them make calls and send messages from inside Teams with license-free routing, and brings Dialpad Ai and analytics features right inside Teams:

The result: Better communications both internally and externally, and better agent compliance with all the regulations they need to follow.
A national insurer that needed the basics, done well
Finally, we had an insurance company customer whose contact center needed a dramatic upgrade because it was impacting customer satisfaction.
They weren't getting any insights into their calls, and spent far too long downloading call recordings. Plus, their inbound call volume was on the rise, and they needed more reliable architecture to handle it, along with an improved interactive voice response (IVR) menu.
As part of its digital transformation, they knew they needed an updated communications solution.
After switching to Dialpad, they gained new contact center analytics and reporting features that let them track their hold and wait times, as well as see what times were busiest with heat maps:


Call recording and transcriptions were now automatic, and could easily be attached to call records, which saved their agents hours a month that were otherwise spent just on downloading recordings.
Lastly, Dialpad's intuitive digital interface allowed the receptionists to provide a better calling experience, even while keeping up with their increasing call volumes. They could set up a user-friendly IVR that directed callers to the best agents for the job, and even track how frequently those different IVR options were being used by callers, right from their online dashboard:

Is your insurance company ready for a digital transformation?
It's clear that the insurance industry is ripe for digital transformation.
Not only can digital technology help insurers process and glean insights from customer data more efficiently, it can also empower agents and create a more personalized insurance customer experience.
(And this isn't even considering other specific technologies like telematics!)
If you're looking for a better way to glean more customer intelligence from the conversations you're having everyday with customers, why not get a demo to see how insurance companies are using Dialpad?
Transform your business with Dialpad Ai Contact Center
Get a walkthrough of how Dialpad is helping insurance firms communicate with customers and prospects, from anywhere. Or, take a self-guided interactive tour of the contact center app on your own first!

Insurance digital transformation FAQs
Why is digitization important in insurance?
There are a number of reasons why digitization is important in insurance. Perhaps most importantly, it allows insurers to reach a wider audience with their products and services. Customers today are used to being able to purchase almost anything they want online, and they expect their insurance products to be available in this way as well.
Digitization also makes it easier for customers to compare different insurance policies and find the one that best meets their needs. With so many options available, customers appreciate being able to do some research and see side-by-side comparisons before making a purchase.
Finally, digitization gives insurers the ability to collect data more efficiently and use it to better assess risk. This helps them keep premiums low while still providing the coverage that their customers need.

What are the recent trends in insurance digital transformation?
What is a digital insurance company?