INTEGRATED SOCIAL MEDIA
Get More Personal with Integrated Social Media Accounts and UberConference
To say that social media plays a major role in our business and personal lives would be a bit of an understatement.
What was once considered an "internet fad" has transformed into an entire industry of companies, experts, and products.
What's more, companies nowadays can't afford to not include some aspect of social in their business communication plans. That's where UberConference steps in.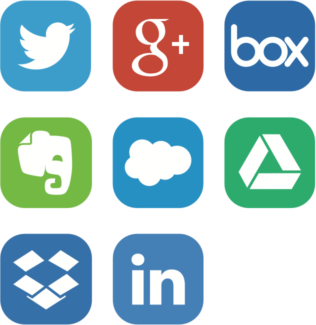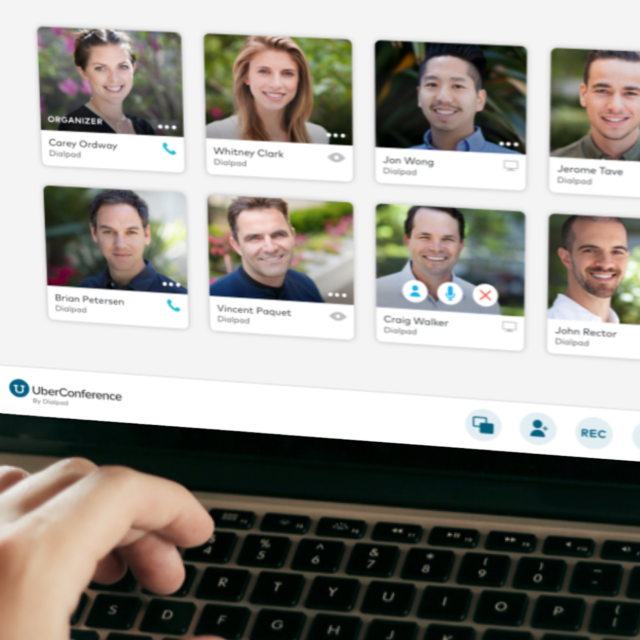 INTEGRATED SOCIAL PROFILES
Gain a deeper and more rich understanding of your clients, prospects, or participants on every call.
With integrated social profiles, Organizers and Participants can see a snapshot of their participants social feeds from Twitter, LinkedIn, and even Salesforce right within their active conference screen.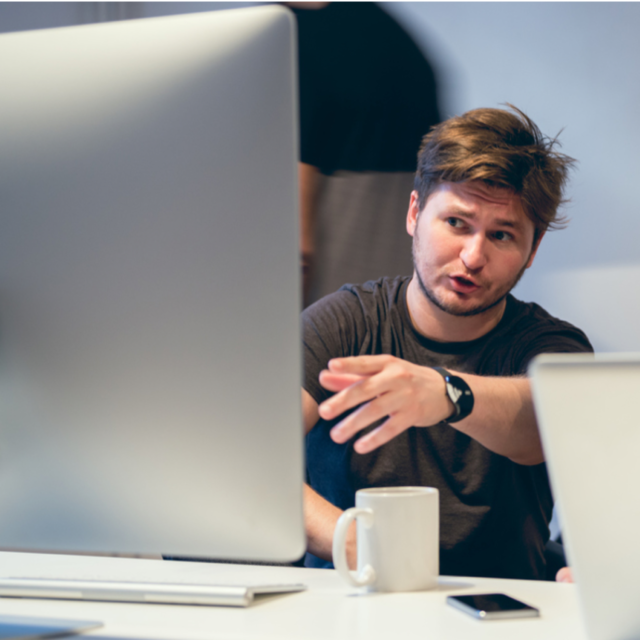 SYNC YOUR SOCIAL PROFILE TO UBERCONFERENCE
In order to view the social profiles of your participants, they'll need to connect their Twitter, LinkedIn, or Salesforce account to UberConference.
Both Business and Free users can link these third-party sites either via their Account page or during an active conference.
Once synced your participant's social info should populate with their Twitter, LinkedIn, and Salesforce feeds on the web and the mobile apps.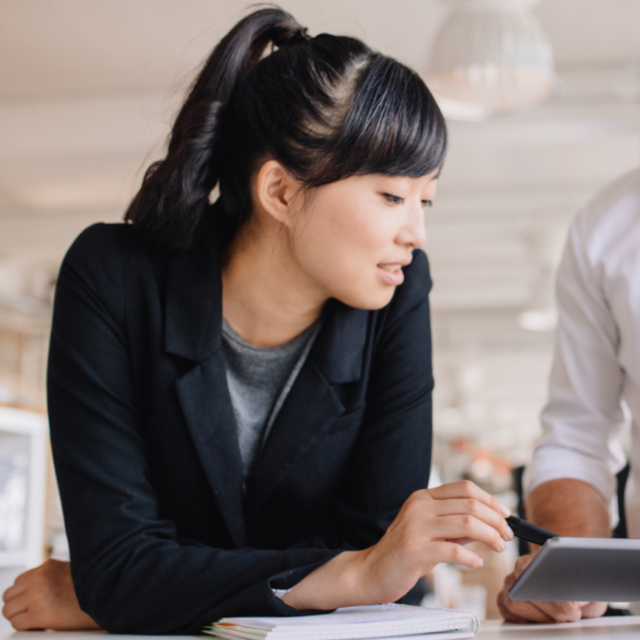 WHY ADD SOCIAL INTEGRATIONS TO UBERCONFERENCE?
If voice is the most powerful medium, why not give it one of the most powerful platforms to stand on?
With UberConference's social profiles teams can combine the power of voice with the insights gained from their participant's social feeds.
Plus, integrated social profiles gives you and your participants more opportunities to connect after your conference has ended, whether that's on Twitter, LinkedIn, Salesforce, or simply through email.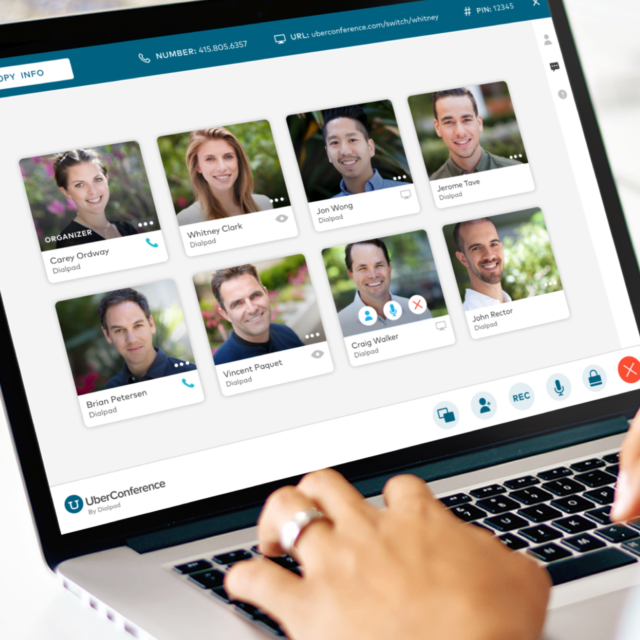 GAIN DEEPER INSIGHTS ON CALLS
If there's a better way to connect, we're going to do it. That's why we integrated social profiles like Twitter and LinkedIn into your conferences.
Now your team can catch up on the latest from your Participant's feed, check their most recent work experience, and even review the latest activity in Salesforce.
Plus, click on any of these integrations to pull up your Participant's Twitter, LinkedIn, or Salesforce record.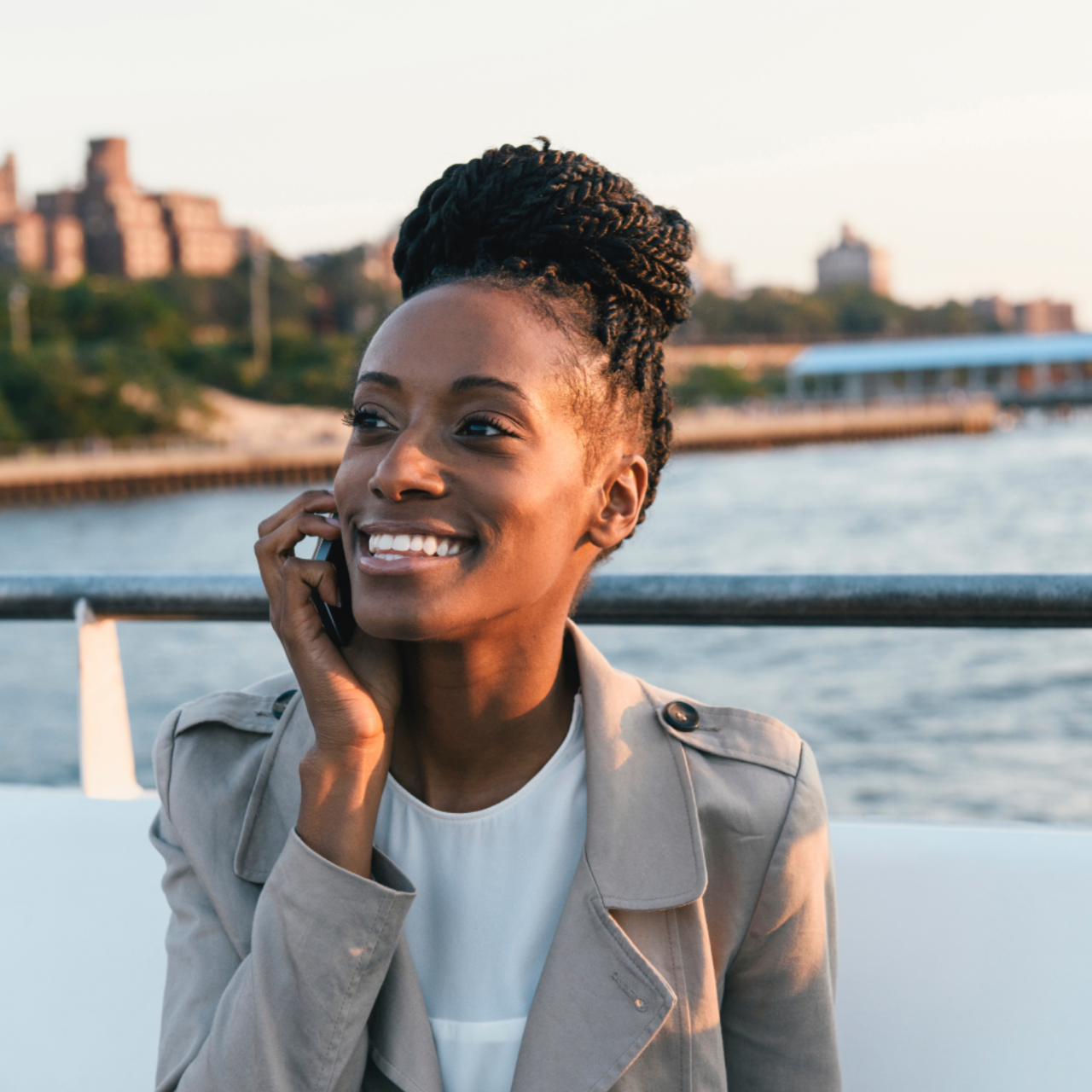 BRING SOCIAL TO UBERCONFERENCE
Whether tweeting a photo, syncing on Salesforce, or networking via LinkedIn, your participant's social moves are automatically displayed right within their profile when you integrate social into UberConference.
Today's workforce needs tools that integrate, not aggravate. Isn't it time you started using a solution that can keep up?
SOCIAL CONFERENCE CALL FAQS
DO MY PARTICIPANTS NEED TO CONNECT THEIR FEEDS FOR IT TO DISPLAY ON THEIR CARD?
Nope! When you're viewing a Participant social card that's blank, simply click on Connect to UberConference either under Twitter, LinkedIn or Salesforce to authorize the sync. Your Participant's Twitter, LinkedIn, and Salesforce record will appear right within their profile.
DOES UBERCONFERENCE HAVE THE ABILITY TO POST AS ME ON SOCIAL MEDIA?
No way. We take your privacy seriously. Our sync simply allows us to read and display your Twitter and LinkedIn profiles, as well as your Salesforce Contact/Lead profile. The sync does not allow the following:
Follow people
Update your profile
Post on your behalf
Access your direct, private messages
See your email address
See your password
HOW DO I DISCONNECT A SOCIAL PROFILE?
If you need to disconnect a social profile, simply navigate back to your Account and disconnect the sync. On your next conference, you'll be prompted to re-connect to display Twitter, LinkedIn, or Salesforce feeds automatically.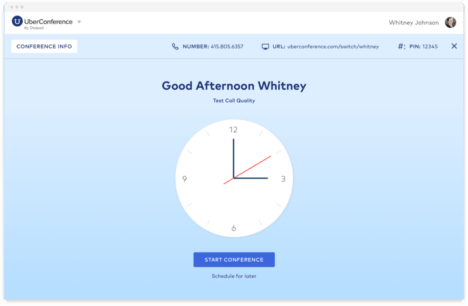 SIGN UP FOR
UBERCONFERENCE
FREE TODAY!
No Pins. No Downloads. No Problems.