GO FROM CHAT TO CONFERENCE IN SECONDS
INSTANTLY START A CONFERENCE WITHIN HIPCHAT
Group chats are useful for quickly exchanging information and having a short discussion. But oftentimes hopping on a quick conference is an easier way to resolve a problem. Starting a conference usually involves logging into a different tool, manually inviting members, sending invitations—you get the drift. Not so with Dialpad UberConference!
With the Dialpad UberConference and HipChat integration you can instantly create a conference within HipChat simply by typing /uberconference. Everyone in the chat can join with just a click of a button and talk in real-time in seconds. Click here for step by step instructions on how to install and activate Dialpad UberConference in Hipchat.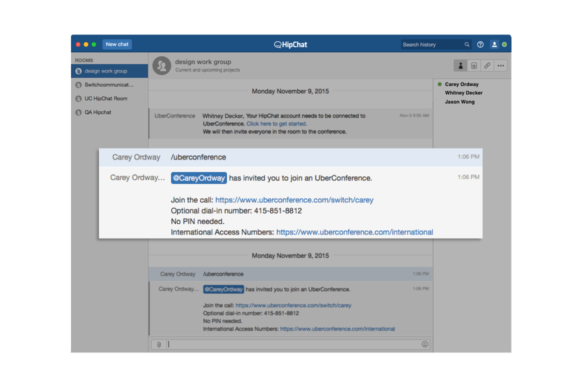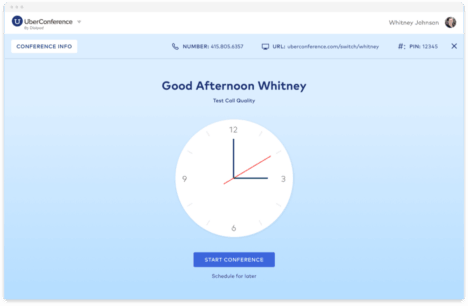 SIGN UP FOR
UBERCONFERENCE
FREE TODAY!
No Pins. No Downloads. No Problems.