Customer Stories
HUGE Builds a Connected Agency with Dialpad
DIALPAD MEETINGS + HUGE
Huge is an experience agency that delivers transformational work for the world's most ambitious brands, including Google, Nike, and American Express. With employees distributed across 15 offices around the globe, the agency needed a modern conferencing approach to harness its global diversity and creativity.
"Dialpad Meetings makes it easy for our global agency to feel close-knit."
Mariam Maldani
|
Editor
CHALLENGES OF SCALE
Though many of its employees are based in New York City, Huge manages a workforce distributed across several time zones—in the U.S, the U.K., Singapore, Brazil, and beyond. The agency's legacy conference solution struggled to meet Huge's demand for better connectivity and increased collaboration between its remote sites.
Under the previous system, simply bringing together a group of people to have a conversation or collaborate on a project proved difficult. Obstacles turned up everywhere: employees had to remember the right phone number and PIN number, and share files separately. "Our people don't want to worry about communication issues," said Brandon Oliver, IT Director, Huge. "It's our job to remove friction—to bridge IT and technology gaps—so employees can focus on doing great work for our clients."
Dialpad Meetings provides frictionless communication for Huge's employees, giving them access to seamless conference calls and screen-sharing right from their web browser or mobile phone. And while engagement went up, costs went down: Huge IT Director Brandon Oliver says the company has saved tens of thousands of dollars every month—well over 80% in annual costs—related to conferencing technology.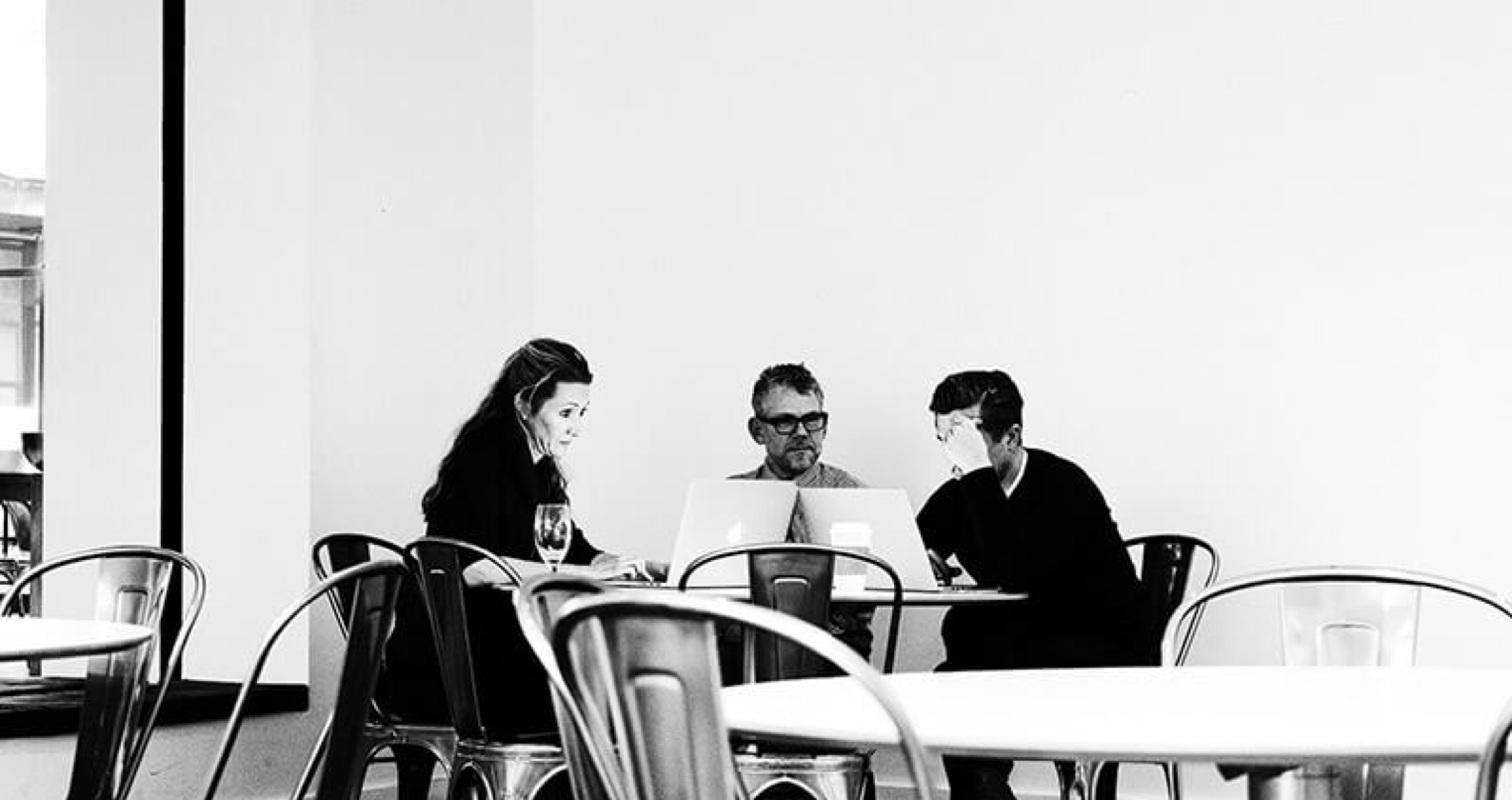 Whether visiting a site in Miami, traveling through Dubai with colleagues, or working at Huge HQ, the agency's employees can now use Dialpad Meetings by Dialpad to coordinate projects with creatives around the world:
Since deploying Dialpad Meetings, Huge has taken a leap forward in how it connects its people internally as well as with clients and partners. In doing so, it's leading the industry in empowering the anywhere creative.