Customer Stories
How Bing Lee adapted 40+ locations to remote work
When businesses around the world shifted to a remote work environment, many needed new communications platforms to keep their teams and customers connected. Bing Lee, an Australian retail company, faced this exact obstacle—and unfortunately, the initial transition was not going well.
Bing Lee, which sells mainly electronics and telecommunication goods, includes nearly 40 locations and is growing quickly. Even before lockdowns began, it needed a contact center solution that could scale to support its growth, unify its multiple locations, and enable remote work.
Then the COVID pandemic hit.

Time to adapt
Bing Lee had little time to choose a VoIP phone system, since it was facing two big challenges: not only did the company's employees need to be able to work safely and effectively from their homes, but business also grew significantly as the demand for online shopping exploded.
"We had a lot of growth, obviously," said David Beck, Head of Process Improvement at Bing Lee. "I think the growth a lot of retailers around the world, especially online, had during COVID was astronomical."

"So we almost doubled our headcount for new contact center agents, and obviously they're working from home. We needed the ability to listen in and coach"
David Beck
|
Head of Process Improvement
The thing is, picking a contact center provider is a big decision—and choosing too quickly can all too often backfire. Bing Lee's decision makers found that their initial choice didn't actually provide all the call center features they needed. Specifically, it lacked clear visibility into the call center and agents' performances, such as metrics around performance levels or call queue monitoring.
That's when they turned to Dialpad.
From distressed to Dialpad
With Dialpad, Bing Lee now has a new call center solution that provides everything the company needs, from scalability to contact center analytics.
Because Bing Lee's agents work from home, they need reliable call quality no matter where they're located. (No one wants dropped calls when you're talking to customers.)
Dialpad's contact center platform gives them improved reliability. Plus, each call is supported by Dialpad's artificial intelligence, Dialpad Ai, which helps provide real-time support with everything from highlighting action items to sentiment analysis of the conversation.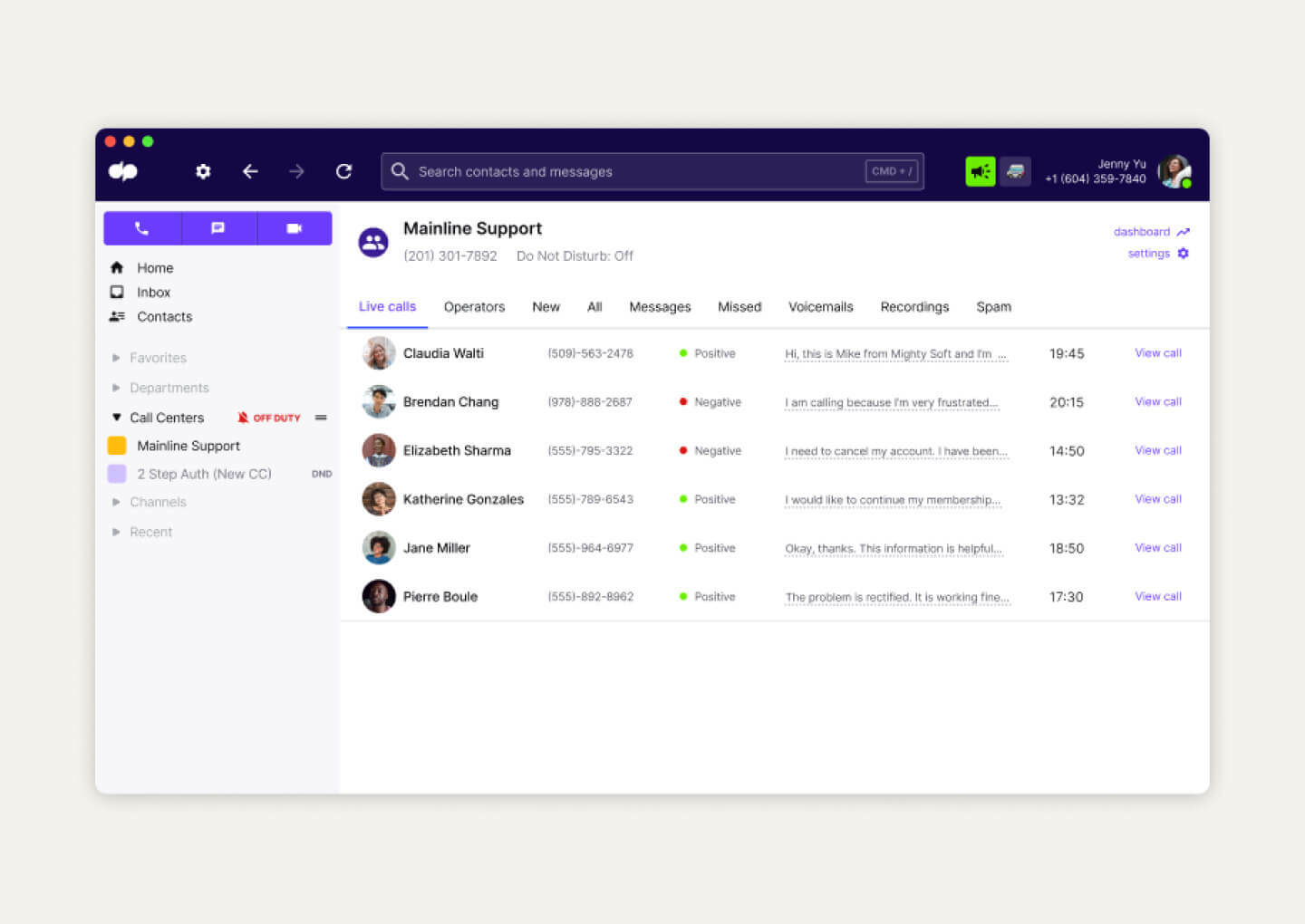 Insights, analytics, and routing (Oh my)
Bing Lee's call center admins also gained better insights and control with detailed analytics and call monitoring. Admins can listen in on calls as they happen, read real-time transcriptions, or check call recordings or transcripts afterward to help agents with coaching.
The call routing system is also easy to customize, and helps connect each caller with the best agent for their query.
"If a customer waits a minute and then the person that answers can help, that's more important to me than someone answering in five seconds and then bouncing them around for fifteen minutes to find the right person," David explains. "We want to achieve both."
Getting zen With Zendesk integrations
Bing Lee also uses the Dialpad for Zendesk integration to connect Dialpad right to its internal database, providing each agent with a comprehensive look at the customer and their history.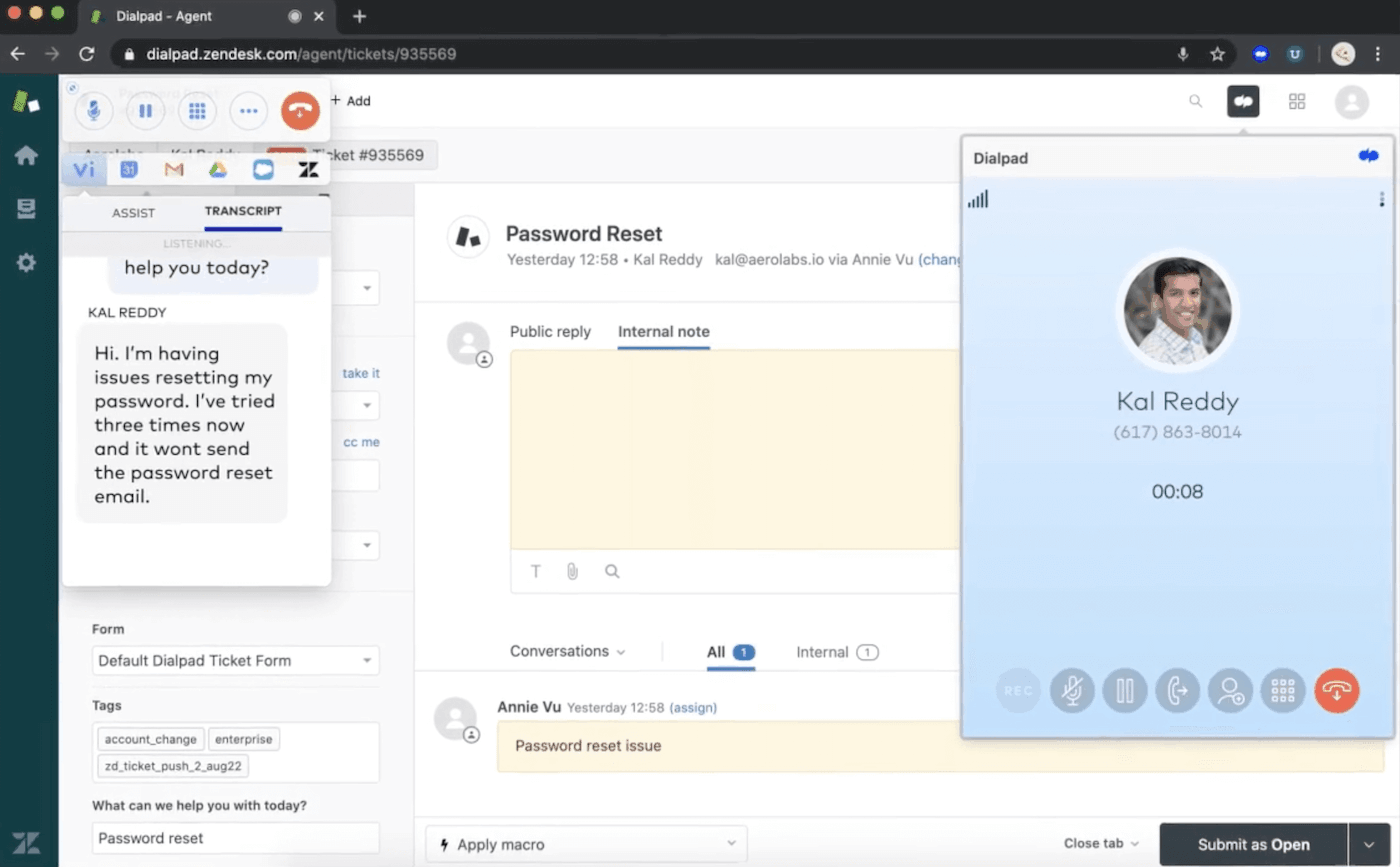 The only good kind of home work
As a hosted solution, Dialpad can easily scale to add new seats and agents as Bing Lee grows. Adding (and removing) team members takes just two clicks: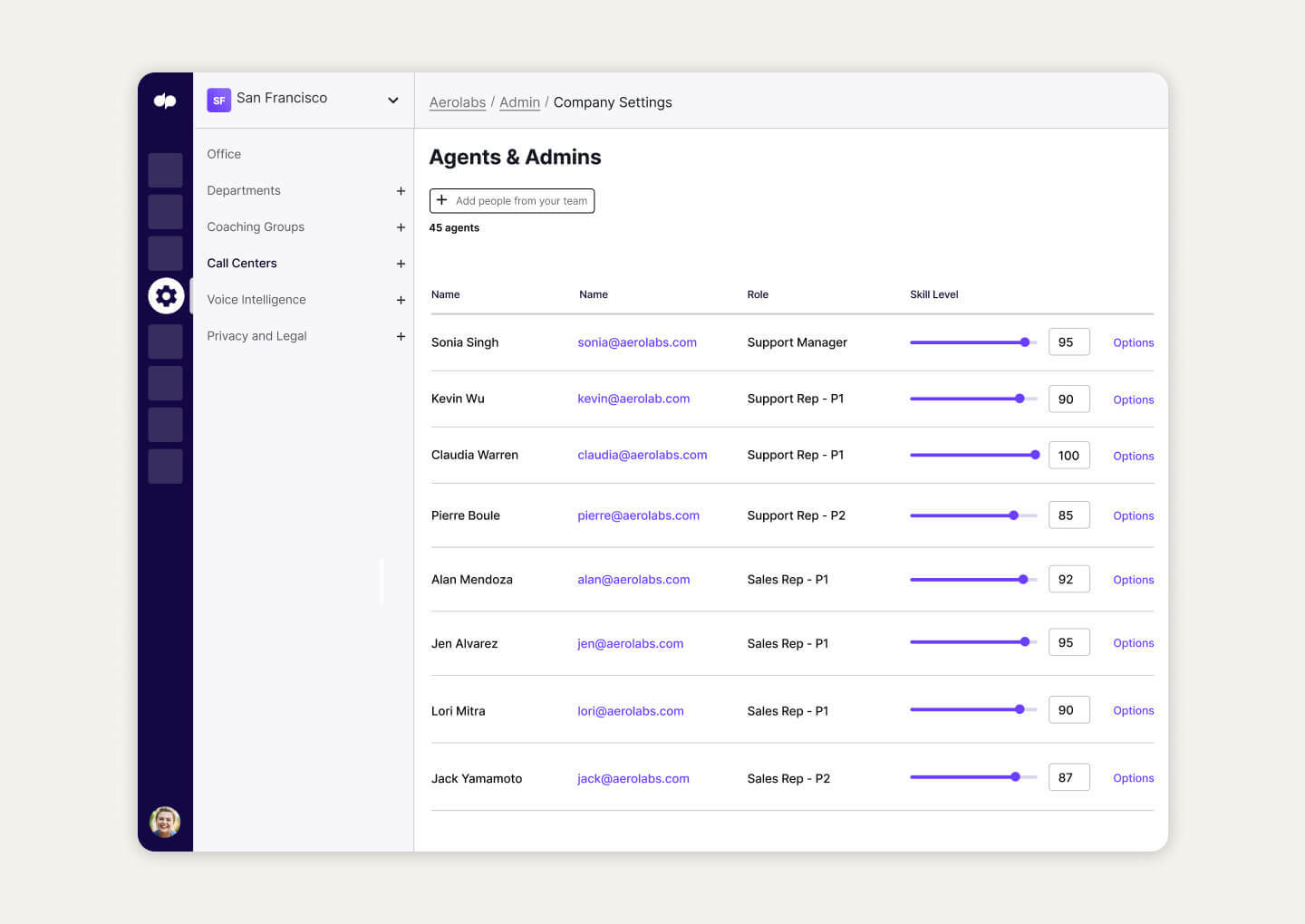 Now, agents can receive calls from the comfort and safety of home, whether they have the Dialpad app on their phones or computer, or log in through their web browsers.

After switching to Dialpad, Bing Lee's call center got all the flexibility, reliability, and analytics it was hoping for. Now the company can continue to provide excellent service to its customers during any and every call—from anywhere.
"Dialpad has given us the flexibility to prioritize the health of our support agents with remote solutions while adding robust analytics, reporting, and monitoring capabilities which enabled us to raise the level of service for our customers."
David Beck
|
Head of Process Improvement