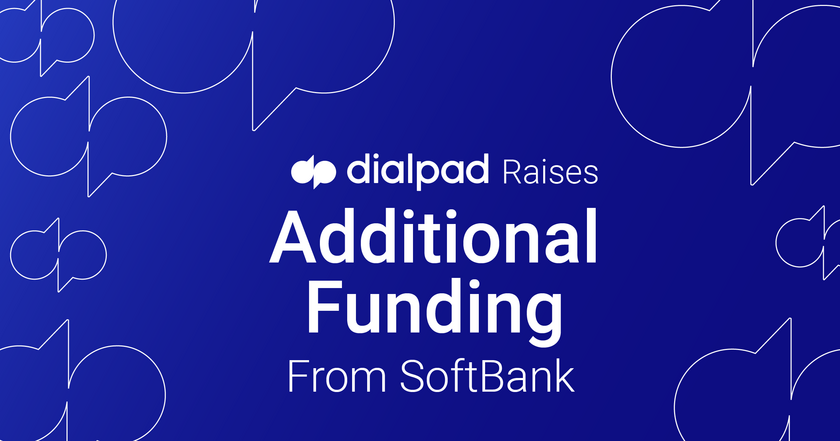 December 21, 2020
While the future of work is still evolving worldwide, it's clear smarter, more flexible communication platforms that drive true productivity are needed. That's why we're excited to strengthen our existing partnership with SoftBank. Together, we'll expand business growth in Japan and the greater APAC region.
Today, we announced SoftBank joined our previous $100M Series-E funding round, led by OMERS Growth Equity, with an additional $10M investment. This new financing not only underpins our four-year partnership but also extends our footprint and supports a full product launch in Japan—including a Japanese version of Dialpad Ai. To date, our alliance with SoftBank has helped more than 1,000 customers and 50,000 users migrate to a cloud-based communication platform. Dialpad signups grew nearly 500% in 2020.
Transforming the future of work from anywhere
Dialpad and Softbank believe Dialpad Ai will revolutionize the future of work, and we're only just beginning to scratch the surface of what's possible. Kunihiro Fujinaga, Senior Vice President at SoftBank Corp.'s Enterprise Business Unit, explained in a press release that the vast majority of all (98%) voice calls are not digitized. Yet, speech recognition and natural language processing (NLP) capabilities create more efficient workflows and allow users to glean meaningful insights from every conversation.
Dialpad Ai automates note taking and presents continuous data and insight in response to what's happening during a meeting or call. In call centers, for example, agents receive recommended solutions, while, at the same time, managers monitor sentiment and discover trends the moment they start. In addition to Dialpad Ai, our partnership with SoftBank also brings Dialpad's cloud contact center solution to Japan so customers can set up call centers remotely in a matter of minutes.
Helping navigate The New Normal
The pandemic revealed a gap in communication tools and remote work elevated the importance they play in ensuring business resilience and continuity. Our AI-powered unified platform for voice, video, and messaging empowers employees and enables the hybrid workforce—during unprecedented disruption and moving forward.
For example, in March 2020, as COVID-19 accelerated, and a state of emergency in Japan was imminent, human resources services provider Randstad's branch offices were forced to close. Using Dialpad, the company's operations were seamlessly switched to home immediately. Safety and security remain paramount, and our technology continues to enable employee flexibility and business continuity.
Dialpad + SoftBank = Better together
With $250 million in funding under our belt and the acquisition of Highfive in September, Dialpad is creating the future of work. The latest investment from SoftBank is a testament to our ability to meet the fast-growing demand for advanced, cloud communication tools in Japan.