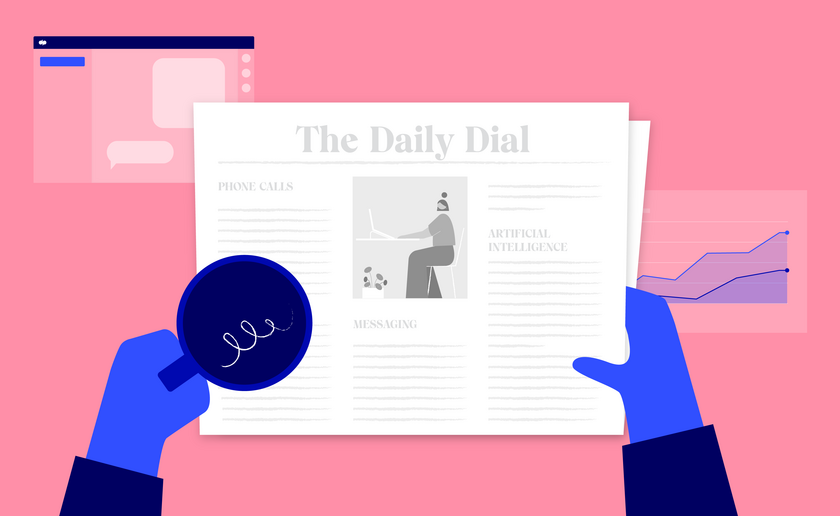 February 10, 2021
Release Roundup: January
2021, let's go. We're starting the year with the first of many innovations designed to integrate your communications experience. Over the course of this year, you will see even more features that bring together the ways you talk, message, and meet with your teams and customers. This is just the beginning, and we can't wait to show you what's next.
Let's take a closer look at the features released on the Dialpad platform in January.
Call Highlights
How many times have you written down a quick idea or follow-up on a notepad on your desk only to completely forget the context or why you wrote it?
You can now take notes and assign action items in your Call Review directly with your colleagues. Next to your transcription or call recording, if you have either enabled, you will see Voice Intelligence suggested action items you can assign to any single or group of people in the company. You can also add your own manual notes or action items. This information is all embedded directly in the call, making it easy to reference and share.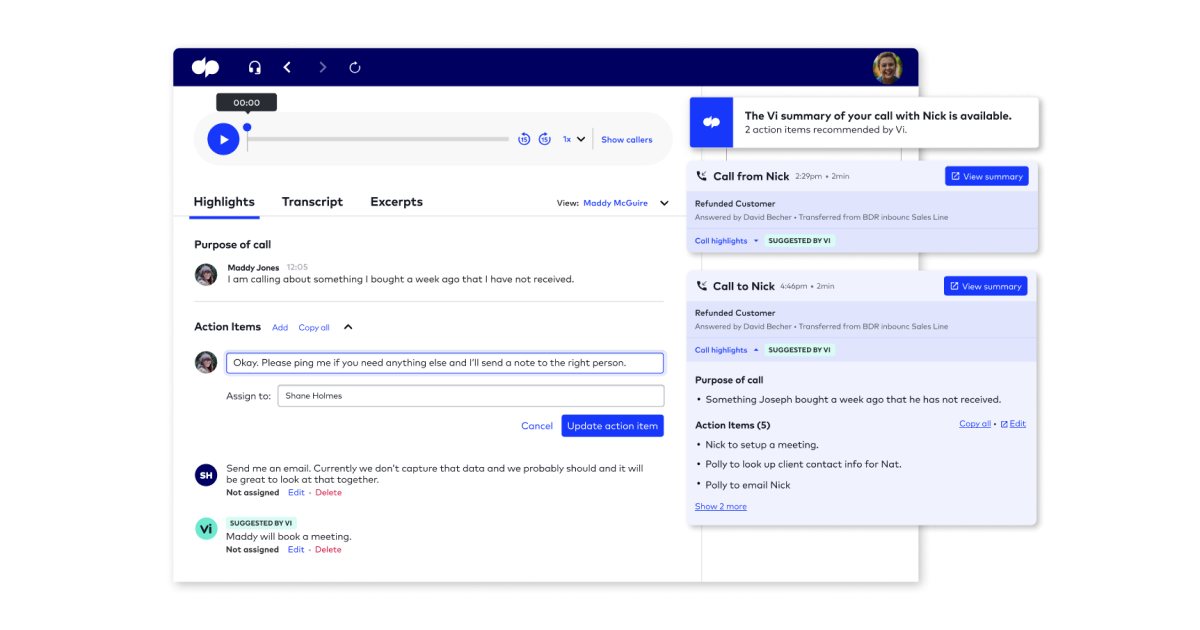 Improve your post-call workflows even more by viewing a quick recap of the call. For each call, you can reference the call purpose, action items, disposition (if turned on for Dialpad Contact Center or Dialpad Sell), or the transcript. Take the guesswork out of your day with Voice Intelligence.
Redesigned Conversations in the Left Bar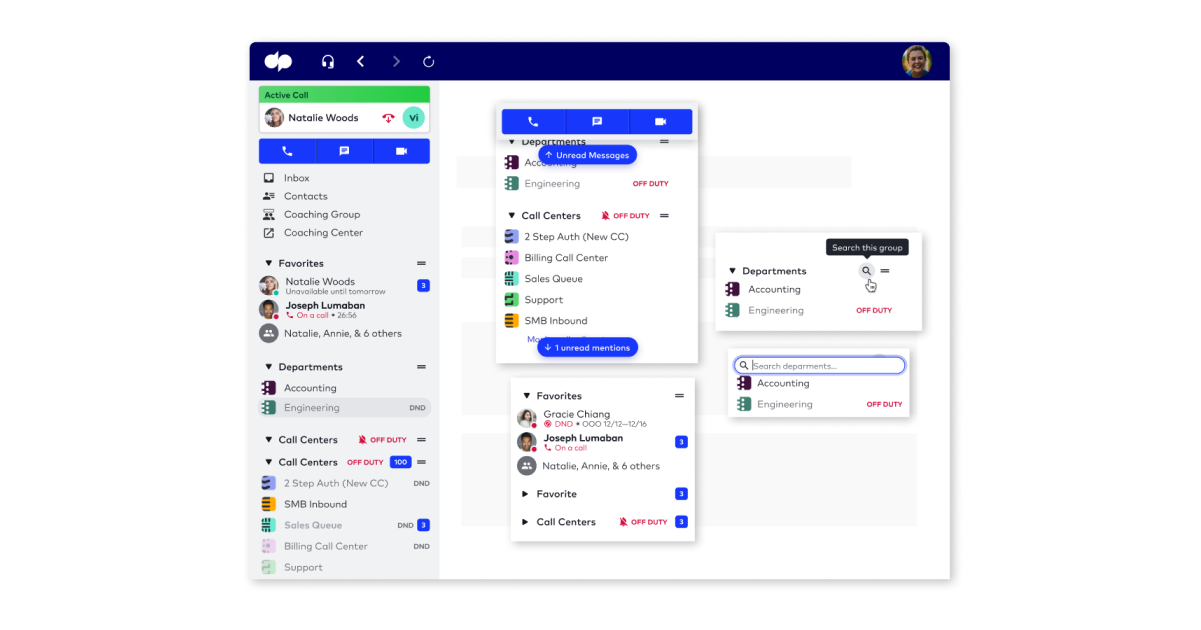 Being able to chat and message your colleagues and customers is an important part of your communications toolset — quickly moving between messages and conversations has become a bigger part of everyone's workday now that we're relying on more channels of communications than ever. We've re-designed the left bar to make it easier for you and your teams to prioritize conversations, sort sections, and personalize workflows.
The Heads-Up Display for Call Center Agents
Give your agents access to all of the data they need about the customer they're talking to at the start of a call — all contained in a single view.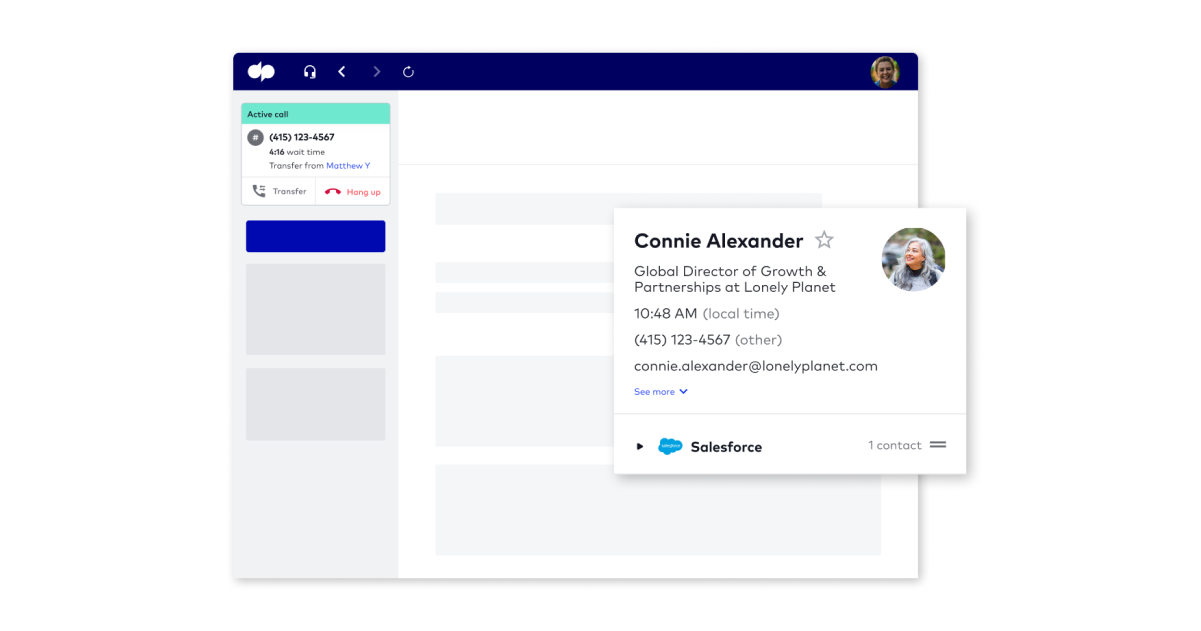 Screen Pop automatically opens a matching record in your CRM when a call is answered, marrying rich customer data with the conversation. Compatible with Salesforce, Zendesk, ServiceNow, Hubspot, or through the Dialpad API.
Smarter calls, saved time.
But Wait! There's More...