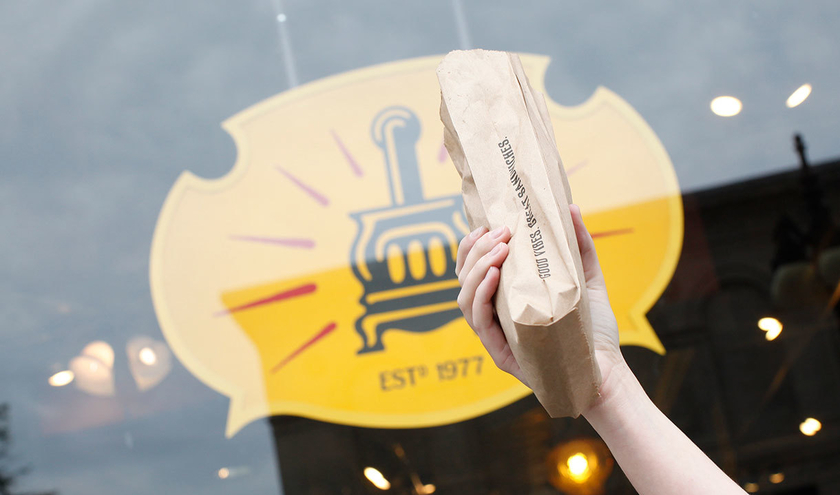 June 18, 2019
We launched Dialpad Meetings to provide a unique video conferencing experience. Back then, we believed the conference call was the most boring—and sometimes frustrating—thing in the world to coordinate. The 1-800 toll-free numbers and desk phones, the 10-digit PINs, and 15 different voices trying to talk at once.
In an effort to make conferencing a more enjoyable experience, our company's former creative director and co-founder, Alex Cornell, composed and performed a catchy hold song. Dialpad's "I'm on Hold" has since become a fan favorite and our "calling card," if you will. That said, it's been a while since we refreshed our music library and provided our customers with a fun new jam.
So today, we are pleased to announce our first-ever partnership with Potbelly Sandwich Shop, in honor of "Take Back The Lunch Break Day." We are excited to introduce a new hold song for our users! By now you know us, and we weren't about to release some teeny-bopper banger or a calming piece of Muzak. Instead, through the grand vision of Potbelly's marketing team, we worked with internet sensation, DJ, and "Loop Daddy" Marc Rebillet to develop an original piece of music. And it does not suck.
In fact, listening to Marc's song makes me want to schedule more virtual meetings. Just not during lunch.
Want to experience more of this goodness? Check out the song on YouTube or on SoundCloud, as well as hilarious additional on-hold tracks by Armchair Expert music director Bob Mervak and song-a-day YouTube star Jonathan Mann.
Like what you hear? Feel free to share on your social channels.
Getting hungry just thinking about it? First, get that lunch call rescheduled. Then, head to Potbelly for a Buy One, Get One Free sandwich on 6/20-6/21 to "Take Back The Lunch Break."