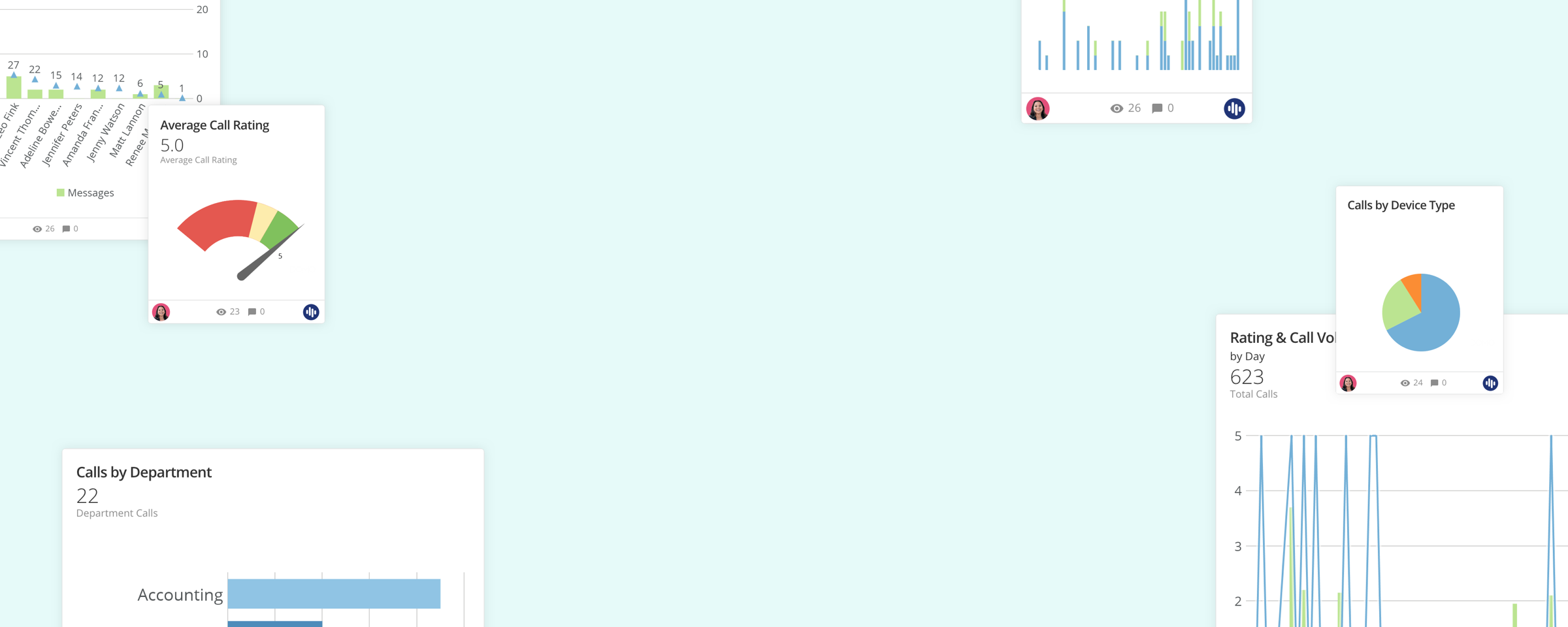 March 14, 2018
When we were first asked to speak about our experience using Domo in everyday business, my first reaction was "how don't we use Domo?" Seriously. Dialpad has embraced Domo across every department, from marketing and telephony to engineering and support. We're a fast moving cloud business in an even faster moving space and it's critical for us to have the right data behind every business decision. More to the point, it's critical that we're able to visualize and manipulate that data in meaningful ways so that we can take action on it.
This couldn't be more true for our sales team, who spends most of their day on the phone speaking with customers and prospects about how to modernize their business communications platform. Sales call reporting is crucial for this group of folks—they need to know right away where sales are coming from, what activities are closing deals, and what best practices they can share with the broader team in order to optimize call behavior. Then it occurred to us that practically every sales organization everywhere experiences this same need. Being the nimble team that we are, we thought we'd engineer an integration to do something about it!
Today we're introducing a new two-part integration with our friends at Domo, the Domo Connector and the Domo QuickStart App, that will allow customers to easily understand and mine actionable insights from their call analytics inside Domo. Using the Domo Connector API, users will be able to pull 90-days worth of Dialpad analytics straight into Domo with the click of a button.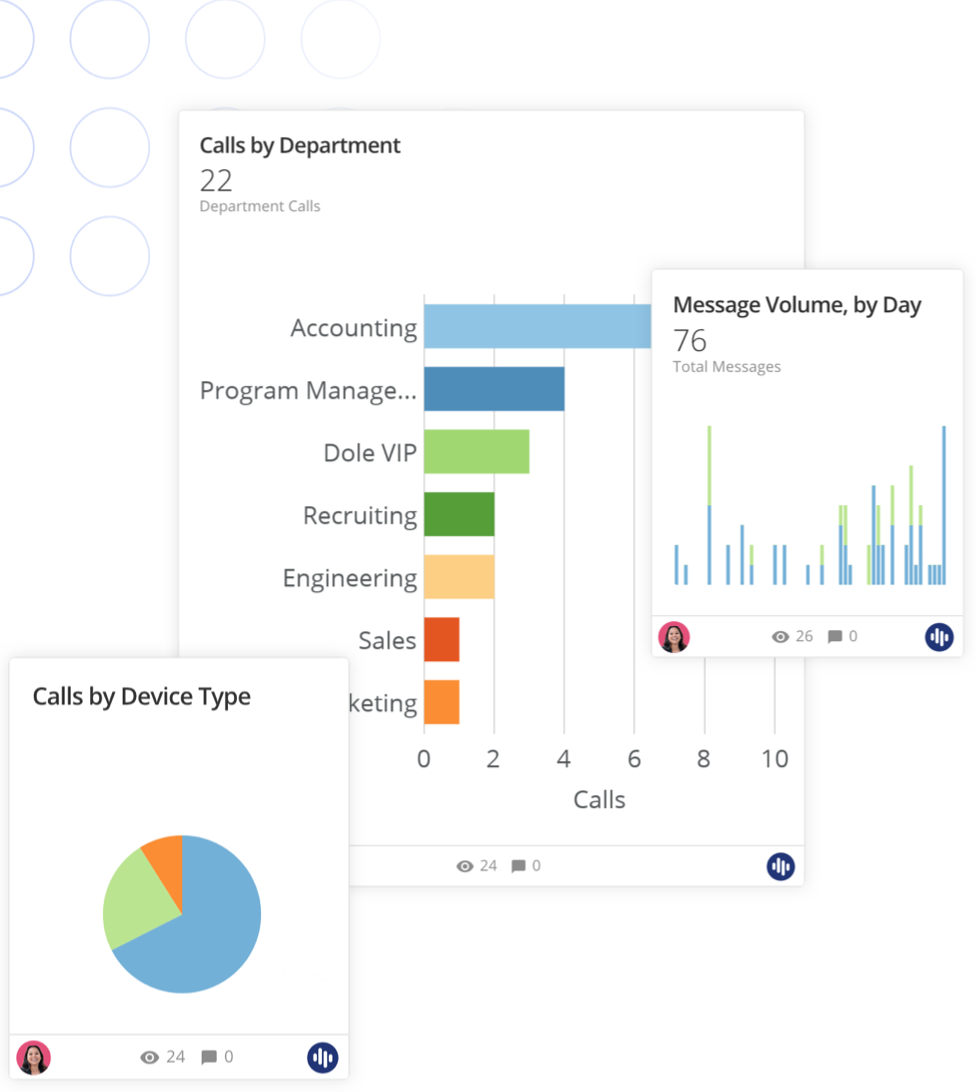 From there they'll be able to turn on the Dialpad QuickStart App to visualize the analytics within a series of preset, ready-to-go Domo cards so you can get straight to the good stuff! These cards will include insights like average handle time, call quality, leaderboards, and more, and will be shareable across your sales team to keep reps both accountable and informed on performance.
Check out the link below to learn more.