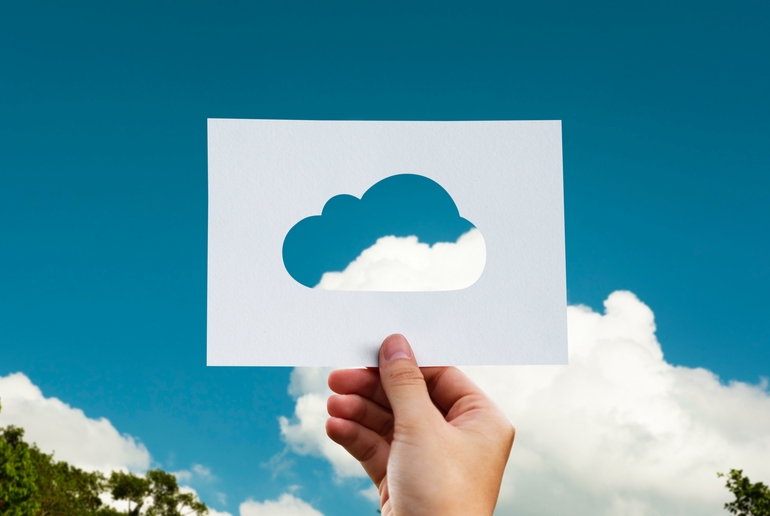 July 23, 2019
Some companies can't live with their PBX phone systems. Some can't live without them.
Many businesses see the low cost, extra features, easy scalability, and flexibility as the primary reasons for moving to the cloud. But they also have concerns about the reliability, security, and functionality issues that were common in early cloud products .
It's a big decision—one that no organization should take lightly. So we've compiled five of the most important questions you need to ask before moving your phone system to the cloud.
1. How much will it cost?
Money. It's often the deciding factor when procuring any piece of technology or software. So let's get it out of the way first. Cloud-based phone systems are inexpensive—especially compared to traditional PBX systems. That's because they don't require any additional hardware; you can use your existing smartphones, laptops, and tablets. That includes infrastructure, too. So say goodbye to those server rooms and the costs associated with maintaining them.
2. Do I need to switch to the cloud if my PBX is working fine?
This is a common one. Sure—your company hasn't needed the cloud in the past. Why invest time and money into something you don't technically need?
We recommend doing a side-by-side feature evaluation, and consider how each of those features impacts your organization.
Ultimately, most find that cloud-based business phone systems offer all the functionality of a traditional PBX phone system at a fraction of the price, time to roll out, and on-going maintenance required. The initial costs and resources required are recouped almost immediately.
Furthermore, there's no equipment upgrade costs. The cloud moves at the speed of technology. So when the latest and greatest technology launches, it's usually available in the form of a quick update.
3. Can I trust that my data is protected?
Putting sensitive into the cloud can trigger anxiety in even the most forward-thinking IT leaders, never mind those who've only worked with on-premise systems in the past. How do you know people aren't accessing the data? Where does it actually live? Security is a serious subject, and one of the most important things to consider in any business decision.
The good news is that cloud security has come a long way, with some providers meeting even the most stringent enterprise security measures.
When evaluating providers, look for transparency. Understand how they store your data, where, and with who. Find out if they follow the various IT security standards, like ISO/IEC 38500 and X.509 certificates. Essentially, you want to be able to trust your provider as much as you'd trust a locked server room.
4. What happens if my system goes down?
It's happened. When your company runs in the cloud, downtime on any platform or tool can feel like you're involuntarily flushing money down the toilet. However, it's rare with high quality cloud providers. Ask providers about their data centers. Where are they and can they support global connectivity? How many are there? What are their downtime stats? If one goes down, do the rest pick up the slack? What's their backup protocol?
Like security, reliability has also come a long way. In fact, Dialpad boasts a 99.9% uptime rate.
5. How good is the quality, really?
Let's compare. Because of the already established PSTN infrastructure, PBX has always been consistent and reliable. Traditionally, VoIP phone systems relied on slower internet connections and primitive hardware which had a noticeable impact on call quality. For most organizations, VoIP wasn't a viable option.
Until now, that is. High-speed internet and wireless LTE/5G connectivity paired with modern devices, and modern voice technology including traffic shaping and WebRTC technology mean that cloud-based business communications are every bit as reliable as a PBX system. And when you consider the additional flexibility and mobility provided by a cloud system, it's a no-brainer for most modern organizations.
On Cloud 9
Switching to a new system can be challenging and seemingly fraught with unknowns. And while the cloud comes with many perks, it's important to ask questions that help you determine if those perks are right for your business. You'll be able to better identify which provider is right for you, feel more comfortable in your decision, and perhaps most importantly, be able to clearly communicate it to other individuals in your organization.
Still unsure? Start small—with a conversation. Reach out to our team to learn more about how Dialpad can help you make the switch without the headache.