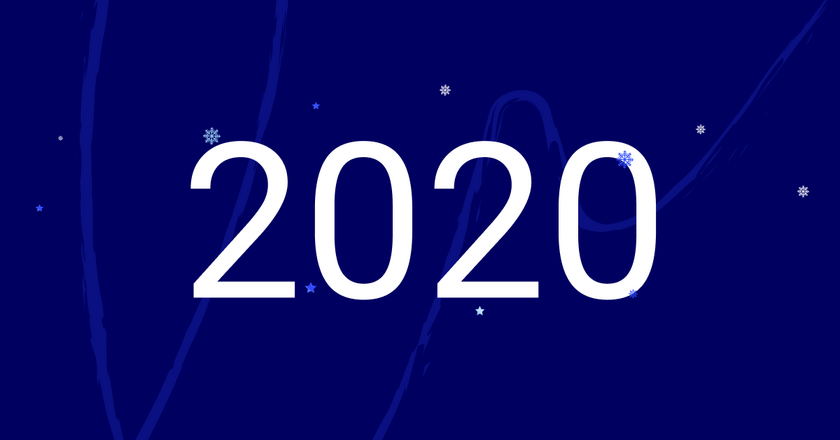 December 28, 2020
Work anywhere, on any device. It turned out to matter more this year than ever before. Businesses and their employees were faced with a global pandemic that shuttered offices for almost an entire year, but Dialpad adapted and remained committed to innovation. We're extremely proud of our team, and the milestones achieved in 2020 exemplify exactly that.
Let's close out 2020 with a look back at Dialpad's biggest moments.
✊🏽 The formation of our Equity, Balance, and Belonging Team! We understand the importance of inclusion and acceptance, so we created new events and programs to help create equity and a sense of belonging at Dialpad. Our first event was a screening of the award-winning film, Moonlight, followed by a discussion with the film's producer, Andrew Hevia. This was the first initiative of many to come, and we're excited to continue with similar events throughout 2021.
📈 We launched our Dialpad for Startups program and participated in #TechforBlackFounders. With this, we'll be able to reach and help more startups, including those in need of an effective and scalable business communications platform and support and early-stage startups led by Black founders.
🎉 Dialpad was named the 'Overall Remote Communication Solution of the Year' in the 2020 RemoteTech Breakthrough Awards!
💻 We allowed companies around the world to transition to remote work by enabling them to set up users through free licenses and trials. This included offering Dialpad Voice and Dialpad UberConference (now known as Dialpad Meetings) Business versions to organizations of all sizes across North America without any additional costs, which helped make their transitions to remote work so much easier.
🌎 Dialers didn't miss a beat, embracing the #WorkFromAnywhere mindset immediately. This sudden change provided us with key insights into the WFH experience, which our CRO, Dan O'Connell, highlighted in our blog.
🤝 Highfive joined our family and introduced more incredible cloud-based video conferencing features to the platform. Dialpad customers can connect rooms, interop with other video services, and get legacy device support all through the cloud.
🏦 Dialpad raised $100 million Series E funding, enabling us to continue innovating and meeting the rising demand for cloud communications tools on a single platform.
📞 Dialpad Ai Contact Center made its debut, providing call centers and agents around the world with the tools they need to make every call a triumph. Calls are powered by Dialpad's native artificial intelligence functionality, providing real-time feedback, coaching, and insights.
🗣 We got to see the power of Dialpad Ai amplify voices all over the world.
2020 appears vastly different than anyone expected, but Dialpad got through it as a team while helping other organizations do the same. We're thankful for all our employees around the world who contributed to us achieving all these amazing milestones, and we look forward to growing and reaching new heights in the coming year. I can't wait to see what's next in 2021 as Dialpad, as well as our customers, take on a new year filled with motivation to thrive.