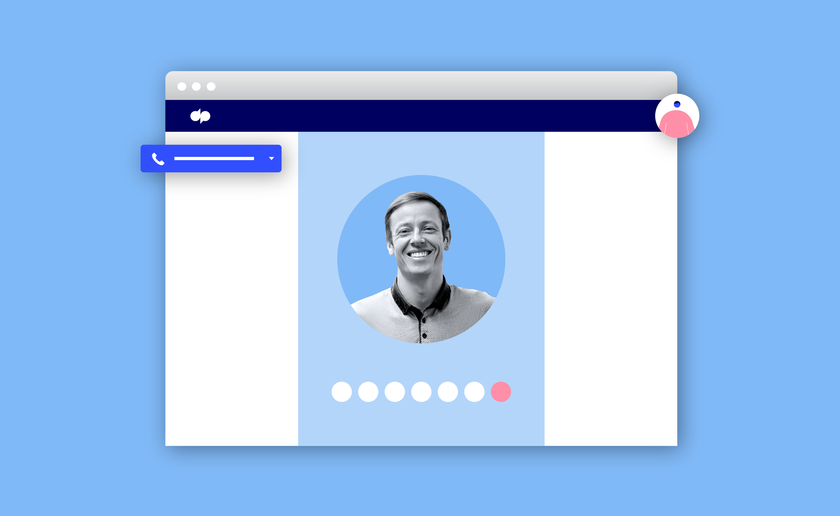 March 20, 2020
Two weeks ago, we asked all our employees to start working from home full-time. It wasn't an easy decision, but given the environment at the time, and the fact that we're a company that literally powers the ability for anyone to work from anywhere, it seemed like the most reasonable thing to do. Literally overnight, 450 Dialpad employees went from working in our offices around the world (in such places as San Francisco, Bangalore, Tokyo, Vancouver --and more) to working out of home offices, living rooms, studios, basements, and walk-in closets.
After almost two weeks of our new policy, here's a mini case study from the trenches. My thoughts on what's worked and the unforeseen challenges to us implementing an entirely remote workforce overnight.
What I've learned:
Cloud communications are ready for prime-time.
If anything, the past few weeks have shown me that remote work and cloud telephony are ready for prime time. Whether you're using Dialpad or one of our competitors, I think this ill-timed and unwelcome mandatory WFH crash course is showing us what cloud voice calls / video conferencing / text messaging / instant messaging can do. And, I think it will have profound impacts on how we approach and think about remote work and education in the weeks, months, and years to come.
Define a purpose for each communication tool you use internally.
We're probably like many other companies out there. We have a bunch of different tools we use to communicate different things. We use email, we text, post to our Wiki, Dialpad messaging for quick issues, and so on. The chaos over the past 10 days has forced us to ensure that we have a specific use for each technology we use.
Over communicate with your customers and act with goodwill in times of need.
Terribly profound statement, I know. But we created an effective business continuity plan and communicated it widely to our customers who are dependent more than ever on our ability to run our business and services. We knew that our customers and employees needed reassurance that we were operating as usual--and that we were open for business. We sent out communications to customers to offer assistance and quickly offered free use of Dialpad Voice Pro and Dialpad Meetings Business to anyone who needed a remote work system over the next couple months. And then followed up with an offer to existing customers of Dialpad Meetings Free—expanding call duration and number of participants.
Offer guidance on how to maintain the same level of productivity.
I have never worked from home in my entire life. I like the routine of getting up, going to the gym, then heading into the office. This whole stay-at-home thing is my living nightmare. We recognized that some people would be good at navigating the ambiguity and others (like myself) less so. We shared advice to managers and employees on how to continue their day-to-day workflow: make sure video is always on during meetings, have regular check-ins with your teams and collaborators, regularly update your status (if you're unavailable note it in our systems), and make sure to follow a "normal" workday routine.
Light up some virtual drop-in office hours.
Your runs for coffee with a coworker, or friend, are on hold for a bit--we responded by creating "Always-on" virtual meeting rooms. People can hop in and out when they want to have a bit of fun, casual conversation, or just catch up. It's been a nice way to break things up, and provide a way for people to "run" into each other. And some of the best interactions have included our CEO Craig Walker dropping in.
---
This post will be part of an ongoing weekly update from the Dialpad executive team. It goes without saying, this is a difficult time for our employees and for all of us.