Reliable on an enterprise scale
From up time to quality of service, Dialpad provides dependable calling and messaging across the board.
Always available
Thanks to a unique split architecture and redundancy planning that separates software from telephony, Dialpad achieves a world-class uptime rate.

Benchmarkable QoS
With the implementation of the Opus codec, Dialpad delivers crystal-clear HD audio calling that's free from jitter and packet loss.
Trusted by titans
Dialpad is used by trusted brands like Motorola, Netflix, and AirBnB, along with 50,000 other customers to stay connected and productive from anywhere.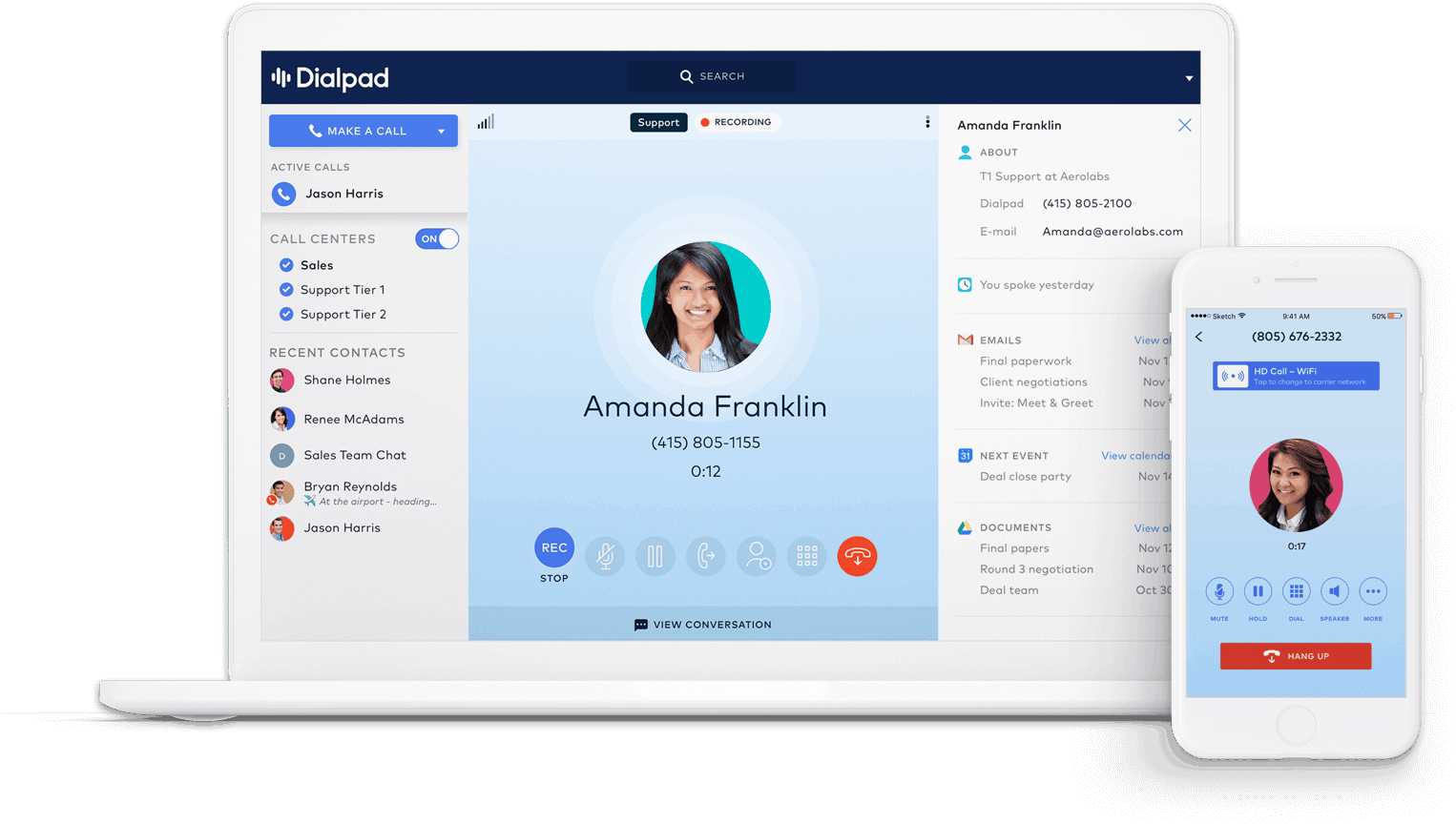 Let's Get Started
Connect your team with a platform that powers voice, video, messages, and meetings across your existing devices.