Back to Blog
Introducing PII Redaction: Dialpad's newest AI feature for enhanced privacy protection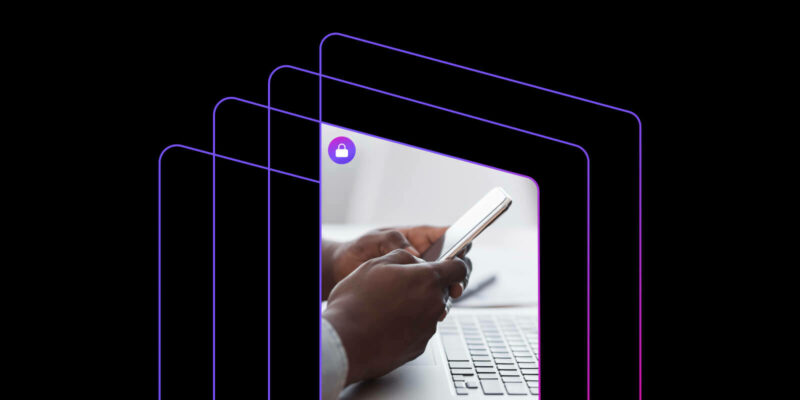 Since April of this year, Dialpad has been continuously delivering on our promise of 12 Months of Ai. Dialpad Ai provides the only platform with Ai across every interaction including Customer Engagement, Sales Intelligence, and Collaboration. The releases to date include Ai Recap, Ai Scorecards, Ai Coaching Hub, Ai Playbooks, and DialpadGPT all powering real Ai experiences that matter. Today, Dialpad is excited to announce the latest launch of PII Redaction, designed specifically to help our customers protect their data.
In an era where data is king, the protection of privacy has become an increasingly critical concern for both individuals and businesses. As technology continues to advance, so do the potential threats to personal information. Dialpad is focused on making our Ai act as a powerful ally in the battle to protect customer privacy. Dialpad PII Redaction is designed to fortify privacy safeguards and empower users with greater control over their data.
PII Redaction is a new AI feature that adds an additional layer of security for customers by automatically redacting sensitive customer information from transcripts in real-time.

PII Redaction: What is it?
PII Redaction is an Ai-driven feature designed to automatically identify and protect sensitive information.
By leveraging machine learning algorithms to recognize and redact personal data, this capability ensures that personal identifiable data (PII) like credit card or social security numbers remain hidden from unauthorized eyes—while leaving the rest of the content intact.
The need for privacy protection is on the rise
There's no way around it—the digital world has become an integral part of our lives. So naturally, the amount of personal data generated and shared online has reached unprecedented levels. From social media platforms to e-commerce websites, from healthcare providers to financial institutions, more and more organizations are entrusted with sensitive customer information.
Unfortunately, this means that data breaches, identity theft, and unauthorized access to personal information are also on the rise. Which means the need for robust privacy protection measures has never been greater.
PII Redaction represents a significant step forward in addressing these concerns.
Key features & benefits of redaction
PII Redaction is a critical process for protecting sensitive personal data. Below are some key features and benefits:
Automated detection
Dialpad's redaction solutions use advanced algorithms and machine learning to automatically identify and locate PII within documents, images, and other digital assets. This includes addresses, social security numbers, and more.
Privacy protection
Redaction safeguards sensitive personal data. By automatically redacting certain PII whenever Dialpad Ai is enabled, businesses can prevent unauthorized access and protect their customers' privacy.
Compliance
This type of redaction helps organizations comply with privacy regulations such as GDPR, CCPA, and HIPAA. Compliance is crucial to avoid costly fines and legal issues. Redacting PII also minimizes the risk of data breaches and leaks, which can lead to reputational damage and financial losses for businesses. For more on our approach to compliance, refer to Dialpad's Trust and Compliance page.
Time and cost savings
Automating the redaction process saves time and reduces the cost associated with manual data redaction. This is especially important for businesses handling large volumes of data.
Building customer trust
When customers know their PII is being protected, they're more likely to trust organizations with their data. This trust can lead to stronger customer relationships and brand loyalty.
PII Redaction is a testament to our commitment to continuously protecting the privacy of our customers
In an age where data privacy is paramount, the launch of redaction marks a major milestone in safeguarding customer privacy. This latest feature in our Ai arsenal empowers businesses to protect sensitive information more effectively and maintain regulatory compliance.

See how it works
Book a personal walkthrough of Dialpad Ai with our team, or take a self-guided interactive tour of the app first!