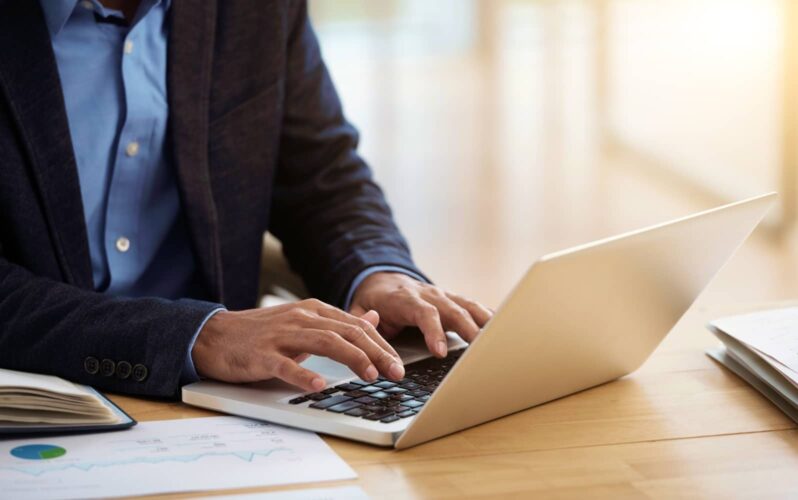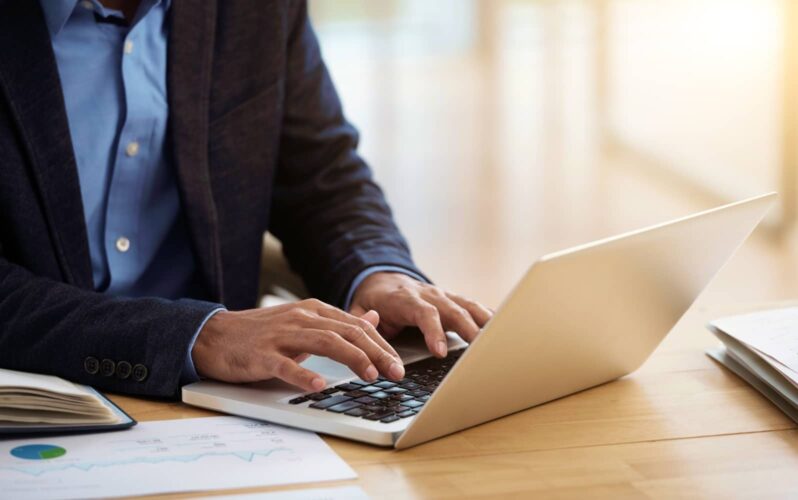 ---
evident is a legal tech startup with one mission: make legal services more accessible to everyone.
They do this in two main ways: by connecting folks in need of legal help with tools and options to find the best services for their needs, and by providing a way for attorneys to reach clients more easily through an online marketplace.
To make that work, they need a law office phone system. One that could help them track their outreach to attorneys and stakeholders, as the team places dozens of outgoing calls on a daily basis. They also wanted to provide a central toll-free number for folks looking for legal services, all at a startup-friendly price point.
Brian Fitzpatrick, CEO and Co-Founder of evident, began looking at different providers. He carefully researched what phone systems would work best for startups, trying to find the best fit for the company.
He needed to find something that was, in his words: "fully featured, seamless, and cost-effective." Could he find such a solution?
Checking all the boxes
When Brian heard about Dialpad, he did his research to determine if it had everything evident needed.
Full set of features? Dialpad offers everything from high-quality voice and video calls to a robust admin portal.
Seamlessness? Not only does Dialpad provide everything in a user-friendly interface, it seamlessly integrates with a wide assortment of apps. "Seamless" is practically Dialpad's middle name (but "Dial Seamless Pad" just doesn't roll off the tongue).
As for cost-effectiveness, the Dialpad for Startups program made Dialpad the clear choice for affordable unified communications
"
As an early-stage company, we need to balance feature sets and cost. But we also are looking to work with companies that are keyed into the needs and challenges of startups. Dialpad felt like the best fit and really checked all of the boxes we were looking for.
"
Brian Fitzpatrick
CEO and Co-founder
Once Brian chose Dialpad for evident, getting set up took no time at all. Rather than a lengthy onboarding process (which is usually the case when you boot up a new communications platform), evident's employees were ready to go almost immediately.
"
It was extremely fast and easy to get started with Dialpad. We were able to begin working on the same day and really hit the ground running.
"
Brian Fitzpatrick
CEO and Co-founder
"Dialpad just got it."
After using Dialpad, Brian and the rest of the team at evident are loving Dialpad's seamless user experience and integrations with tools they're already using.
For example, Dialpad integrates with Outreach, which allows them to make phone calls right from within the Outreach dashboard without needing to switch between tabs:
"
Dialpad is so easy to use and easily integrates with our tools and remote work setup. It gives our team all the tools they need to be successful in their outbound sales activities.
"
Brian Fitzpatrick
CEO and Co-founder
And no matter what device their team prefers to use and what their favorite way to work is, Dialpad will work beautifully on it. Dialpad works across computers, web browsers, and mobile devices—basically, anywhere there's an Internet connection.
This means that whenever evident's employees need to contact attorneys or consumers, they can access everything they need whether they're in the office, on the go, or working from home.
"
What has been key for us is the professionalism of the platform, the quality of the call connection, and how easy it is to track our outreach across team members. For an early startup, this is a huge improvement from our pre-Dialpad days.
"
Brian Fitzpatrick
CEO and Co-founder
Oh, and then there were the price savings. Dialpad for Startups made it available at such an affordable price point that Brian estimates it saved evident "hundreds, if not thousands, of dollars."
Now, as evident grows, it has a unified communications platform that will scale with it. Adding a new seat or a new phone number for someone is easy (it just takes a couple of clicks), and so is adding new departments as evident expands:
All the while, evident has access to customer support from Dialpad's team, by phone or live chat, whenever they need it.
Dialpad was there for evident when it was just starting off, and will continue to be there as it grows to reach new heights.
"
Dialpad just 'got it.' Dialpad was willing to meet us where we are—an early-stage venture—and then be there in more robust ways as we continue to grow. We're excited for the opportunity to grow together on our journey to make legal services more accessible to everyone.
"
Brian Fitzpatrick
CEO and Co-founder
Does your startup need a powerful, secure, and scalable communications solution?
See how Dialpad for Startups can help you