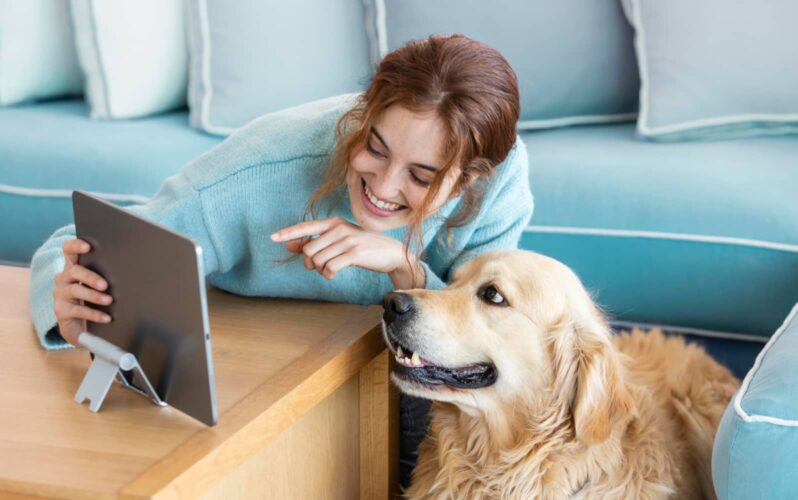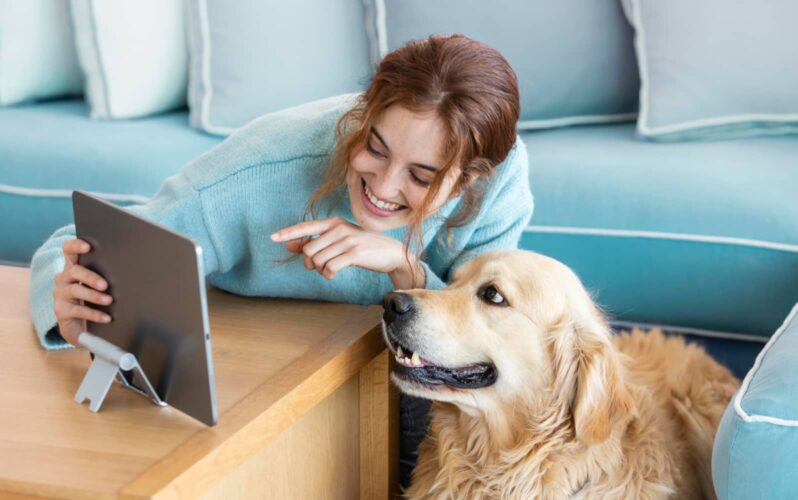 ---
Ask any dog owner, and they'll tell you how important it is to take care of their furry four-legged friends. So when they need on-demand dog care and daily dog essentials, dog parents across the Los Angeles area turn to Dogdrop.
Unless, of course, they can't reach Dogdrop.
The thing is, there was a problem the company was frequently facing: it had an outdated phone system that rerouted calls to employees' cell phones, but it was unreliable and lacked features like call analytics or texting.
The result? They simply couldn't efficiently communicate with members—or potential customers.
Shaina Denny, co-founder and CEO of Dogdrop, began looking for a new communications platform. She signed up for a few sales demos, trying to find that right combination of texting, calling, and multi-user capabilities that Dogdrop needed, before she found the solution to their problems.
Calls, texts, and scalability
The first thing that stood out to Shaina about Dialpad was the user interface. It's clean, easy to use, and gives her team access to everything they need from a user-friendly dashboard. Of course, all the essentials Dogdrop needed were there too.
Calling? Dialpad has unrivaled uptime and crystal clear VoIP calls, and her team can make phone calls from their computers using Dialpad's desktop app:
Texting? Absolutely—Dogdrop's team can send text messages again, from their phones or computers.
Need to manage several users? Adding a new seat only takes a click, and Dialpad can scale with Dogdrop as it grows.
Plus, with the Dialpad for Startups program, Dialpad was also the most cost-efficient option.
"It was a great option for our early stage start-up," says Shaina. "And the setup was quick, easy, and intuitive."
Keeping pet parents pupdated—err, updated
Ever since Dogdrop made the switch, their communications troubles have been a thing of the past. They can make and receive calls with high quality audio, so there's no more trouble communicating with members. Dogdrop receives dozens of calls everyday, and each one is instantly routed to the right person.
If someone texts instead of calling, that's no problem either. (Dogdrop's team sends over 50 text messages a day, so they're making the most of Dialpad's SMS/MMS messaging.)
"
We have the desktop app open at all times. At Dogdrop, one of our biggest priorities is fast and transparent communication with our daycare members, and the Dialpad desktop app allows us to quickly respond to messages and keep parents updated.
"
Shaina Denny
Co-founder and CEO
In fact, Dialpad has become a part of Dogdrop's daily operations. As they expand to new locations across LA and beyond, Dialpad will be able to scale with them. Adding new seats and departments is just a matter of a few clicks—it really is that easy.
Dogdrop employees can make calls across departments wherever they may be, whether they're at the computer or on their cell phones (and without needing to use their personal numbers, too). They can choose to show Dogdrop's business number on the caller ID when they call their customers, which protects their personal numbers:
So dog owners can rest easy knowing their fur-babies are not only in safe hands, they're always just a phone call away.
"
Dialpad is super easy to use—we have it literally written into our Operations Manual for operating our dog daycare locations. It's been integral for transparent and quick communications with dog parents, and as we scale our locations throughout the US, Dialpad is easy for all of our retail and corporate employees to learn and use right away.
"
Shaina Denny
Co-founder and CEO
Take Dialpad for a spin
Sign up for a 14-day free trial to get phone calls, video meetings, and instant + SMS/MMS messaging in one place. It takes just a few minutes to get started, and you'll be set up with a virtual phone number too!