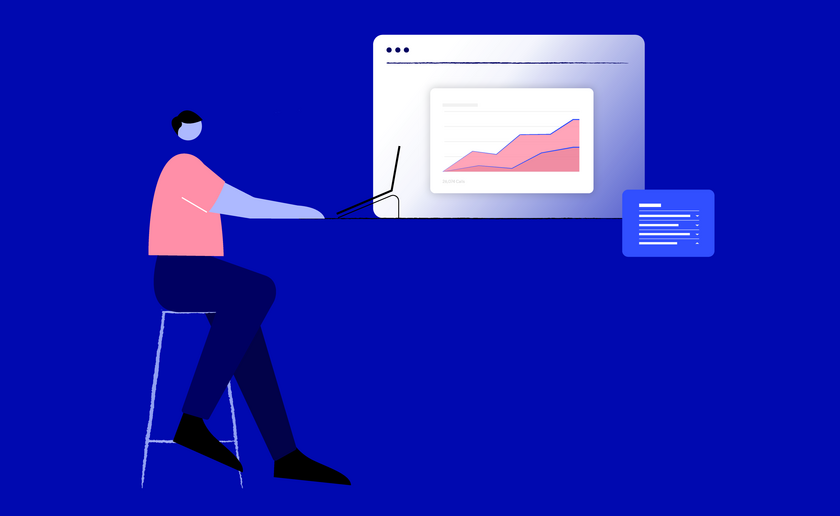 December 07, 2020
Customers want to speak with well-trained agents in an efficient, informed call center. Easily bring this level of service to your call center using Dialpad Ai, and build out customer-facing resources outside the call center to answer questions before they ever reach your business.
Dialpad Ai will allow you to harness AI technology to analyze interactions between your agents and your customers. Know exactly what's being said on calls to adjust your strategy. Empower your customers, and make them feel like knowledgeable experts on your business to serve themselves. Call volume may drop, and that reduces stress on your agents by avoiding a flood of inbound calls over simple questions.
Every call and interaction provides insights, but only if you can find them. Leverage Dialpad Ai to learn more about your customers and identify gaps that you can address right away.
Use call analytics and Dialpad Ai together to elevate your customer service:
Identify gaps in training material
Create relevant help resources
Improve FAQs to answer real customer questions
Let's explore how your business will benefit internally and externally with Dialpad Ai.
Identify gaps in training materials
Consider this scenario: a customer calls your call center asking for help with their account. Your agent goes through each step as trained, until arriving at the issue. Despite all your training, this is a situation the agent is unprepared for. What do you do? After all, this interaction will determine customer satisfaction that impacts your business directly.
With Dialpad Ai, you can identify this gap in training without needing to listen in on the call or take notes. Dialpad Ai automatically transcribes the call and sorts the details according to your moments, such as the purpose of the call or the overall sentiment felt by the caller. It'll understand these metrics for every call, and over time analytics will reveal trends from interactions.
Dialpad Ai uncovers recurring problem areas, so you'll be well-equipped to address them. Adjust training to ensure agents are prepared for a similar situation in the near future and create a real-time assist card in case anyone experiences a similar concern or difficulty during a call.

📚 Check out Dialpad's State of AI in Customer Service Report 2022 for the latest insights about AI's impact on businesses and contact centers, based on a survey of over 1,000 CX professionals.
Create relevant help resources
Find out what customers are struggling with the most, and use Dialpad Ai's insights to assemble customer-facing resources to help them. Is there a step in the ordering process that customers get stuck on? Are there issues in the product that customers call in to troubleshoot? Now you're able to get in front of potential hiccups.
Dialpad Ai proactively realizes specific issues based on what customers are saying on calls. Get ahead of the game and work to address each issue as needed, designing a Help Center to offer step-by-step instructions and tips or tricks to empower customers in the journey with your business. In fact, a dedicated Help Center not only serves customers but also your own employees to stay on top of all features and updates.
Understand your customers' issues to provide the best assistance possible, whether that's through live agents in your call center or customer-facing resources such as a Help Center.
Improve FAQs to answer real customer questions
FAQs address the questions that customers are frequently asking. Often they're written based on questions you predict your customers will have, but FAQs should be updated based on what customers are really asking.
Whether it's unpredicted stumbling blocks or questions about a recent feature release, Dialpad Ai will capture what customers are asking so you can address these subjects in FAQs. Answers will exist outside your call center, and that means customers won't inundate your agents with common or simple questions anymore.
Activate Dialpad Ai in your business today
Getting started with Dialpad Ai is easy. Use the Analytics keyword search or create a Custom Moment to see how specific topics of interest are trending. From there, you can dig in to see how your team handles these calls.
Is there a specific topic that is surfacing often? If so, consider creating more resources on your customer support pages to address the topic preemptively. You can also use this to reveal common questions to add to your FAQs. It can help reduce the number of calls to your call center and give your team more resources for addressing them effectively.
In addition, if you find that agents struggle on calls with some of these topics, you are now better equipped to help them. Consider creating new agent training materials for onboarding and continued learning, or create a real-time assist card to provide timely in-call assistance.
Beyond assisting customers, analytics can also be used to check for PII compliance. You can, for instance, filter for the 'Email Address' moment on the agent call side to see how often agents offer up a customer's email address. Use this to remind agents not to share customer information before confirming that they are talking to the appropriate customer.
We're constantly rolling out upgrades to Dialpad Ai. Let us know how you're using Dialpad Ai in your business, and enroll in Dialpad's Early Adopter Program to test new features before they're widely available.