CSAT
CSAT is a popular term used in the customer support world. It's an important key performance indicator within businesses. It's a strong signal for the likelihood of someone becoming a return customer or a brand evangelist. And it's the simplest measurement of how happy your clientele is with your company.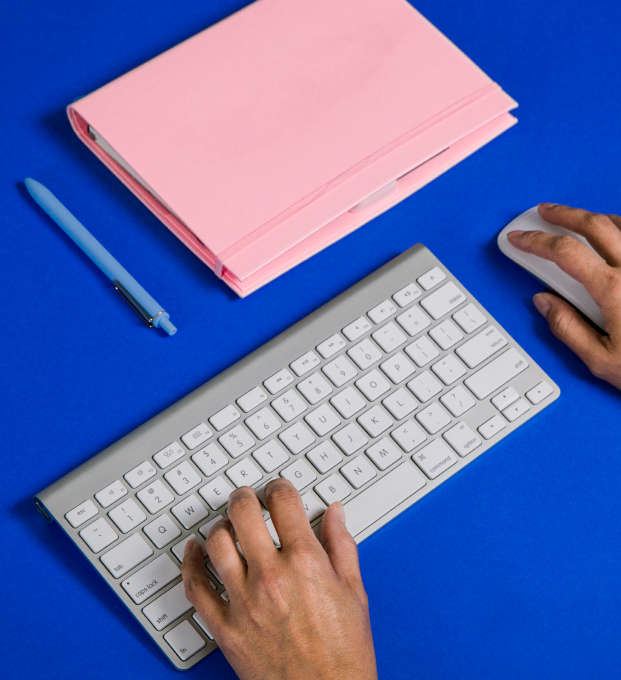 What is CSAT?
CSAT stands for customer satisfaction. CSAT score is a metric used to gauge how happy your customers are with your organization. The score could reflect a customer's attitude towards your brand as a whole in a given moment. But more often it is specific to a product, a service, or support provided by your company.

How is CSAT Measured?
In most cases, businesses measure CSAT through a quick customer feedback survey. Surveys from different companies could vary in length and exact content. But the main question is usually a variation of "How satisfied were you with your experience?" The question also asks the customer to choose an answer from some sort of scale. It could be a numeric scale, such as from of 1-5, 5 being very satisfied, and 1 being not satisfied at all. Alternatively, the scale could be qualitative. For example, a happy face represents satisfaction and a sad face denotes dissatisfaction. CSAT surveys administered on the phone only use the numeric rating scale.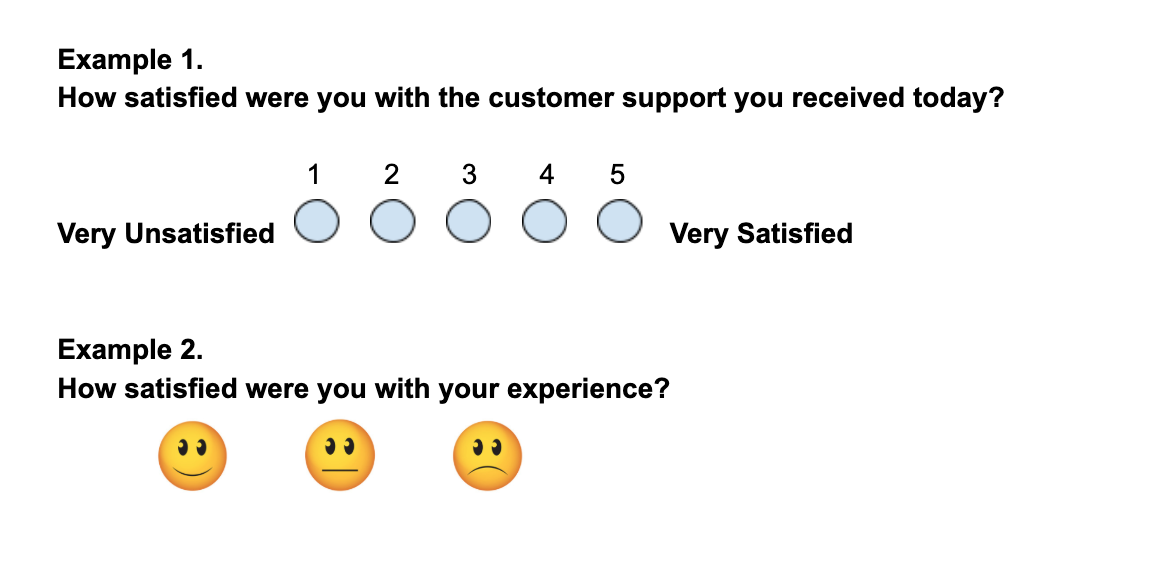 How is CSAT Score Calculated?
Your CSAT score ranges from 0-100. To calculate your score, divide the number of people who gave a satisfactory rating (e.g.: customers who gave a score of 4 or 5 on a 1-5 scale) by the total number of people who answered the survey, then multiply by 100. For example, 1000 people total filled out the CSAT survey, and 900 of those customers responded with a rating of 4 or 5 on a scale of 1-5, your score would be 90. There are several aspects to note about CSAT scores. First, the CSAT score is not meaningful if there are insufficient survey results. You should consider the size of your target audience and assess how many responses you need for it to be valid. Most support teams ask customers to take the survey shortly after an interaction. Hence, CSAT scores typically reflect the "here and now" reactions of customers.


Why Use the CSAT Survey?
A huge advantage of the CSAT survey is that it is simple and straightforward. The survey takes customers very little time and effort to answer. Allowing people to choose an answer from a scale makes it even easier. Even though CSAT surveys don't have a lot of questions, they can be quite revelatory. In fact, one question is all you need to assess how happy your customers are with a product or service. The survey results can be quite instrumental in helping companies make necessary adjustments, whether that's enhancing a product, improving a service, or providing better customer support. Furthermore, companies can issue the CSAT survey through many different channels. It could be a post-purchase email checking how customers enjoyed a product or service. It could be an automated followup question on the phone after a customer support call. Even the little kiosks that ask customers to pick a happy or sad face in physical stores is a form of CSAT survey. Simplicity and versatility make CSAT surveys a great choice for measuring customer satisfaction.

Why is CSAT Important?
For a majority of businesses, customers are the most important stakeholders. Whether your company provides a product, a service, or both, CSAT is good way to take a pulse on how your company is doing. At the end of the day, if most of your customers are unhappy with you, that should call for significant changes. For the customer service teams and inbound call centers, CSAT is a good way to assess how your support agents are performing. It's a good KPI to track to make improvements and provide further training.

How to Improve Your CSAT Survey Response Rate?
When it comes to measuring CSAT, the more feedback you can gather from your customers, the better. Getting more CSAT survey responses means more statistically significant insights. Hearing from more people can help you understand a wider range of opinions and customers. But people are busy and it can be challenging to get a large volume of answers for any survey. Here are a few tips to improve your CSAT survey response rate:
1. Send a reminder. And personalize it
2. Respect the customer's time
3. Send the right survey. Make it appealing!
4. Send the survey at the right time
5. Make your customers feel heard

Tips to Increase CSAT Survey Response Rate
Send a Personalized Reminder
If you are sending the CSAT survey to customers via email, personalize it. Address the customer by the appropriate name, and briefly explain what the survey is for. If the CSAT survey comes right after a support call, remind the customer while you are on the phone with them. Let them know to stay on the line, and that the survey would only take a minute or less.
Respect the Customer's Time
No matter which channel you are using to reach out to customers, be respectful of their time. Keep the CSAT surveys short and make sure your question(s) is clear and succinct. Avoid sending incessant emails to the same customer requesting for a survey response. If you are asking customers to answer the survey on a call, make sure to provide clear instructions.
Make Your Surveys Appealing
Give your customers an extra incentive to answer your CSAT survey by making it appealing. If the survey is one that a customer answers through email, give the email some character. Entice the recipient to open the survey with cool visuals. Another way to add appeal to a CSAT survey is to let a customer know that it takes less than a minute to complete. This also applies to post support call surveys.
Know When to Send Your Survey
Timing is important when sending out a CSAT survey. It's usually a good idea to send the survey out shortly after the customer interaction. For customer support calls, you can even administer the survey immediately after. Strike the iron while it's hot, and ask the customer to stay on the line for a little longer to provide feedback. Try to avoid sending surveys after work hours on a weekday.
Make Your Customers Feel Heard
You sent out the CSAT surveys. Your customers responded. Great! But getting a response is not the ultimate purpose of a CSAT survey. Making your customers feel heard and valued is the most important part of this process. If your customers expressed dissatisfaction, definitely take actions to find out more. Let them know that you received their responses and are working to make things better.