Back to Blog
What are customer insights and why do they matter for your small business?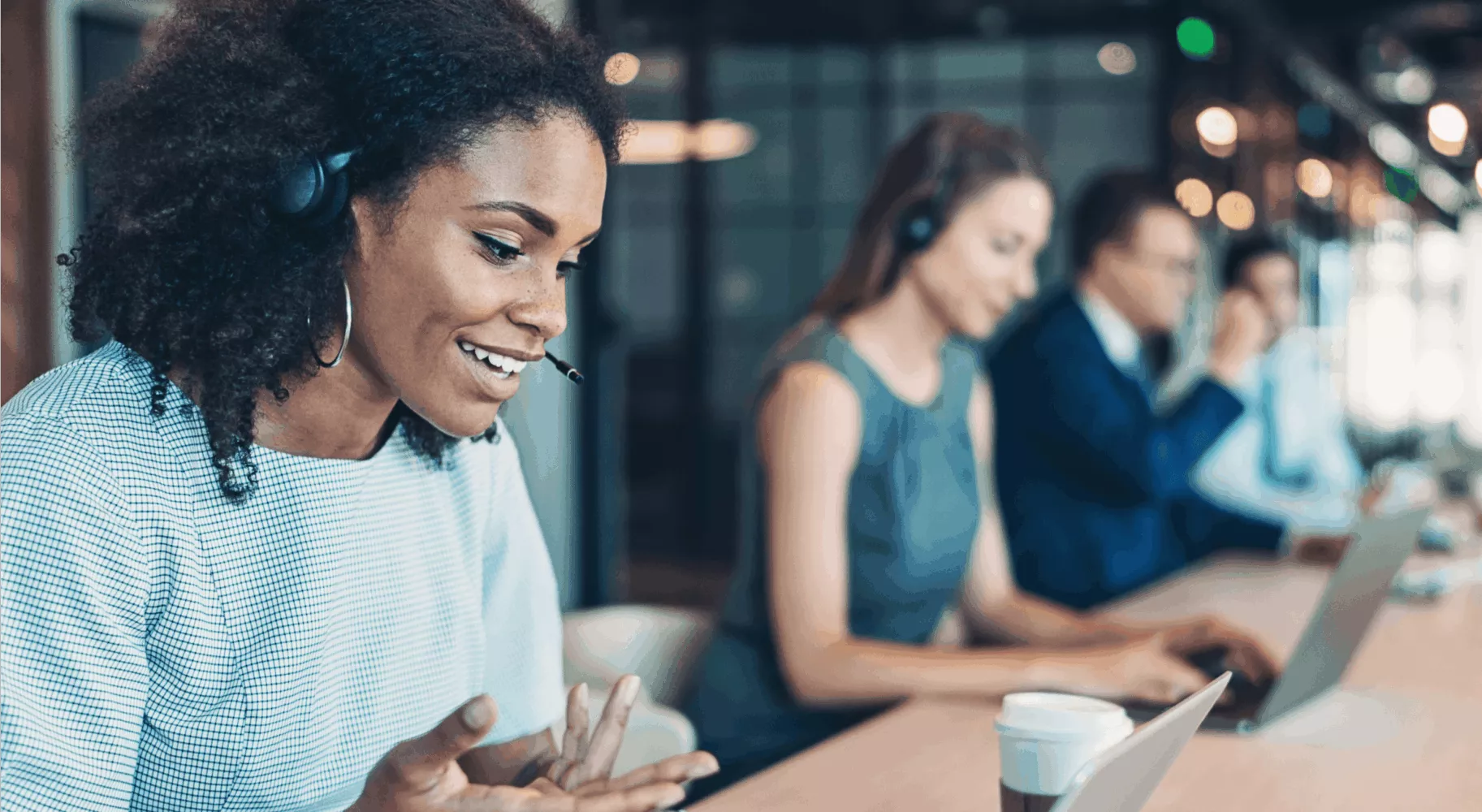 If you're looking to learn about customer insights—as well as a practical guide to using them as part of your business strategy—you've come to the right place.
Today, even small businesses can get big insights with the help of customer analytics that can shine a light on some valuable and hugely useful information.
(As someone who's worked as part of a call center team in the past, I can say that customer insights would've helped me a lot.)
Here, I'm going to walk you through the basics, before going into the features that make a great customer insights platform, and then sharing a six-step plan to help you craft a strategy that works for your small business.
What is customer insight and why does it matter?
Let's start with a customer insights definition: Customer insight refers to using data to gain a deeper understanding of your target demographics. Customer-centric companies rely on this data to fully cater to their consumer base.
You might also see people use the term "consumer insights" when trying to define customer insight; the two are interchangeable.
So, what are the benefits of customer insights? The most notable is that your business gains access to detailed information on all your customer segments—their needs, preferences, and pain points, for example, are all set out in front of you.
Insights also show everything you need to know about customer behavior, from the keywords they mention most often to the times when they're most likely to reach out to customer support.


Consumer research in the form of actionable insights can help you optimize your different business processes, from boosting customer experience (CX) to crafting marketing campaigns.
But where do you find these insights? With the help of a customer insights platform.
What a small business should look for in a customer insights platform
Now that we've established what customer insights are, let's take a look at the best way to access them. The following features set the best customer insight platforms apart from the rest:
Provides predictive insights right away
Your customer insight solution should help boost customer satisfaction as quickly as possible. It can't do that if customer experience insights are generated too slowly to act on, or if you have to download extra software to access your predictive analytics.
In other words, you need a tool that'll give you access to customer insights analytics right out of the box. Shameless plug alert—Dialpad Ai Contact Center helps you get just that. Even without downloading any integrations, it acts as a customer data platform, generating predictive insights from the moment you set it up. You don't need extra tools, and you won't have to wait for ages.
The out-of-the-box nature of Dialpad is especially useful for smaller businesses. Small teams generally can't afford their staff wasting time setting up software or learning how to use it. You need something that you can get up and running quickly.


Automatically collects CSAT scores—on every call
Any amount of customer insight data is useful—but what truly revolutionizes your approach is having as much data as you can possibly gather. Aside from making analytics more accurate, this helps you understand your whole customer base better.
As useful as it is to offer a CSAT survey for customers to fill out, not every contact is going to want (or remember) to answer the questions in it. That's why it's a good idea to make sure your customer insights tool collects this information automatically.
For example, Dialpad's built-in artificial intelligence gathers CSAT scores after all customer interactions. This way, you have plenty of information on prevailing feelings and opinions. (I know from personal experience that very few customers ever filled out our CSAT surveys when I worked in CX… so this is a big deal.)


The more you know about customer preferences, the easier it is to cater to customer needs. That's why CSAT scores are one of the most important types of customer insights to track.
Empowers your team to improve CSAT scores in real-time
I know I already touched on the importance of real-time customer insight analysis, but did you know you can help team members boost their performance and increase CSAT scores in real time, too?
That's what the right customer insights solutions will do for you. Dialpad, for example, provides agents and salespeople with live customer intelligence. These analytics show your service teams how to improve customer sentiment and make them happier while arming sales departments with the data to increase sales:


The CSAT scores you get are accurate
Any customer experience insight you generate needs to be accurate, or you can't rely on it. That's why Dialpad's real-time speech analytics are based on machine learning algorithms that have been trained using thousands of hours' worth of conversations to ensure their accuracy.
The result is CSAT scores you can count on.
Dialpad's accurate CSAT gives you in-depth insights into consumer behavior, helping reduce churn and boost customer retention.
You can use customer insights gained from Dialpad without reservations and with full confidence that the intelligence is accurate and trustworthy. That means no wasted time or (often limited) budget on re-running surveys or otherwise checking the accuracy of your data.
6 steps to create a successful customer insights strategy
Okay, now you know what you can expect from a customer insight analytics tool. The next item on the agenda is covering how you can optimize your strategy.
1. Identify all the parties involved (or who need to be involved)
Your customer insight strategy should bring in individuals across your organization. While it's tempting as a small business owner to shoulder many burdens yourself, other team members will be able to provide useful perspectives.
You now need to identify those team members. Some of these people will undoubtedly be your most experienced and trusted staff, but others may be newer hires or those working on the customer support frontline. Don't limit your search. Try to consider all the potential implications of a customer insights strategy, and the individuals they may impact.
2. Conduct a meeting with those involved to get feedback and ideas
You'd naturally conduct market research before launching a new product to make sure it sells well once released. It's a similar situation when implementing a customer insights strategy.
You've got to communicate with everyone involved and get their feedback. This will help you optimize your strategy by ensuring it's built on the advice of experts.
Initiatives like focus groups can be a huge help in generating feedback and ideas, but may be too expensive for smaller organizations. To limit the costs involved, though, you can host these groups (or even polls /surveys) online—e.g., via social media.

👉 Dialpad tip:
Use Dialpad's video calling technology to connect with colleagues and peers and get most of the benefits of focus groups and in-depth research for a fraction of the cost!
3. Make a customer journey map
Consumers won't show up and immediately become loyalists; they've got to go through the customer journey first. Creating a customer journey map helps you understand their interactions with your brand at every touchpoint along the way.
In other words, this map helps you derive customer journey insights. The more customer insight research you do into each stage, the easier it becomes to guarantee that those stages progress as seamlessly as possible.
As with anything in small business management, it's a balancing act between the time taken for such research and the other needs of your firm. However, the RoI of customer journey mapping makes it worthwhile.
You can also use your map to boost your average customer lifetime value by optimizing interactions and boosting retention.
4. Create customer insight SMS surveys
Speech analytics can tell you what customers are feeling when they call you, but what about when they connect with your company via a text-based medium?
In fact, there's no need to leave any groups out. This is what customer insight SMS surveys are for, and why Dialpad offers them. These help you gather customer data insights even when individuals aren't contacting you over the phone:

It's worth putting the effort into making sure surveys are quick and easy to answer. You don't want customers to avoid completing them because they take too long—after all, that's detrimental to your data collection efforts.
Fortunately, thanks to Dialpad's user-friendly nature, it should only take your team a matter of minutes to create and tweak surveys.
5. Combine SMS surveys with Ai CSAT for unparalleled accuracy
Earlier, I explained why it's important not to limit the customer insights data you gather and why your customer experience analytics should give you a holistic view of your audience. Now, it's time to put that theory into practice by combining SMS surveys and Ai CSAT.
We've found that, on average, only about 5% of customers actually fill out CSAT surveys (depending on the industry and specific business, of course). By combining Dialpad's Ai CSAT predictions and SMS surveys, you can move that number to a 100% response rate.


6. Invest in the right customer insight tools
We've now discussed and covered the key components of an excellent customer insight tool, and along the way, I've mentioned that Dialpad has each of those features. It's time to look at what makes these so valuable to small businesses (though Dialpad is great for enterprises as well).
Dialpad's Ai CSAT works seamlessly with our native contact center. That means the solution you choose comes with the tools needed to get the most value out of it. You don't have to look for a secondary tool to meet your analytics needs either; everything's already included. The result is highly cost-effective.
It's also worth noting that Dialpad gives an excellent return on investment, which is important for businesses with limited budgets. That's because it comes with everything you need incorporated into an all-in-one platform that delivers insights and the ability to manage and optimize customer touchpoints without upping the price.
Grow your small business in the right direction using customer insights
Customer insight software is exactly what a growing, customer-focused small business needs to make consumers happy. Dialpad knows this, which is why our real-time customer insight tools are built to work for businesses of every size. All as part of a scalable, user-friendly platform that makes management a cinch.
You don't need to worry about pricing either. With Dialpad, you get customer insights and analytics as part of the same tool, which also helps you connect with customers through crystal-clear voice and video communications.
Take Dialpad for a test drive
If all this sounds good to you, why not try Dialpad's Ai Contact Center today and see it for yourself?