January 26, 2020
For many of us in contemporary society, texting and instant messaging have replaced calling as the preferred method of communication. In the business world, however, phone calls are alive, well, and thriving, thanks to the mobilization and globalization of modern companies. In fact, a recent report found that 92% of customer interactions still take place over the phone. And while the importance of business phone calls hasn't changed, what a business phone system means has transformed dramatically.
A business phone is no longer just a device on your office desk that can connect you to another person on the other end of the line, it's also a platform that you can leverage to help you better communicate and collaborate with others. Numerous modern companies have already moved to cloud phone systems to keep up with the changing times, and more and more companies are planning to do the same.
For midsize businesses looking to adopt a new phone system, here are 10 important features to look out for

10 features to look for in a phone system for midsize companies

HD calling (VoIP)
The emergence of VoIP technology revolutionized the way business phone systems work. Instead of relying on a traditional landline, voice can now be transmitted through the internet using any device that has a broadband connection. Needless to say, the number one quality any business phone should possess is that it should have a stable connection and support crystal clear call quality. As so many important business conversations take place over the phone, having high quality voice calls is a non-negotiable for companies.

In addition to retaining and often improving the quality of voice calls, VoIP services actually also help businesses save tremendously on cost and maintenance, since VoIP calls don't require a physical phone system and can be carried out on any device that has internet connection. This eliminates the need to purchase physical phones and saves the IT team time on device setup and upkeep.
Multi-party conferencing
When it comes to a multi-person conference call on the phone, most traditional phone systems limit that to a three way call. A cloud or VoIP phone system with a built-in conferencing feature will allow many more extensions to connect. Since a lot of businesses nowadays have satellite offices and employees who work remotely, the conferencing functionality comes really handy for phone calls that involve more than three individuals who are in different locations.
Many business phone services offer multi-party conferencing as an add-on feature through partnership with another provider. However, this often means managing two separate phone bills for the business and navigating two distinct platforms for the end users. A business phone system with built-in conferencing capabilities lets you launch a multi-party video call with the click of a button, making communication and collaboration simple and straightforward.
Call recording
Call recording is an extremely useful feature for business phones, whether it's to remember a specific detail from an important discussion or for training and coaching purposes. A lot can happen during a business phone call and sometimes having the entire conversation recorded can serve as an official record for significant discussions.
For customer-facing employees, an incredibly effective training exercise to improve call quality is to play back a call recording and then dissect the call. Finally, for companies and contact center teams that rely on verbal acceptance of products and services, call center recording is a vital functionality. Regardless of the purpose for the recording, it's critical to give callers notice that the conversation is being recorded for legal reasons. Dialpad's call recording feature gives you the option to enable a prerecorded prompt that notifies callers once a call begins to record.
This comes in handy to help callers abide by legal regulations because it's easy to forget to let others know that you are recording the call. Learn more about call recording disclosure here.
Local and international availability
Nowadays, many midsize companies not only have regional and international offices, but also customers all over the world. A business phone system that enables you to have local and international numbers can help build your brand and establish credibility in the regions your organization operates. Some business phone providers like Dialpad also offer low international rates so that conversations with clients overseas won't cost you an arm and a leg.
Plus, you get a breakdown of the cost associated with those international calls, so you can gain more insight into where the calls are being made, who is making them, and how much the business spends on these calls month over month.
Call analytics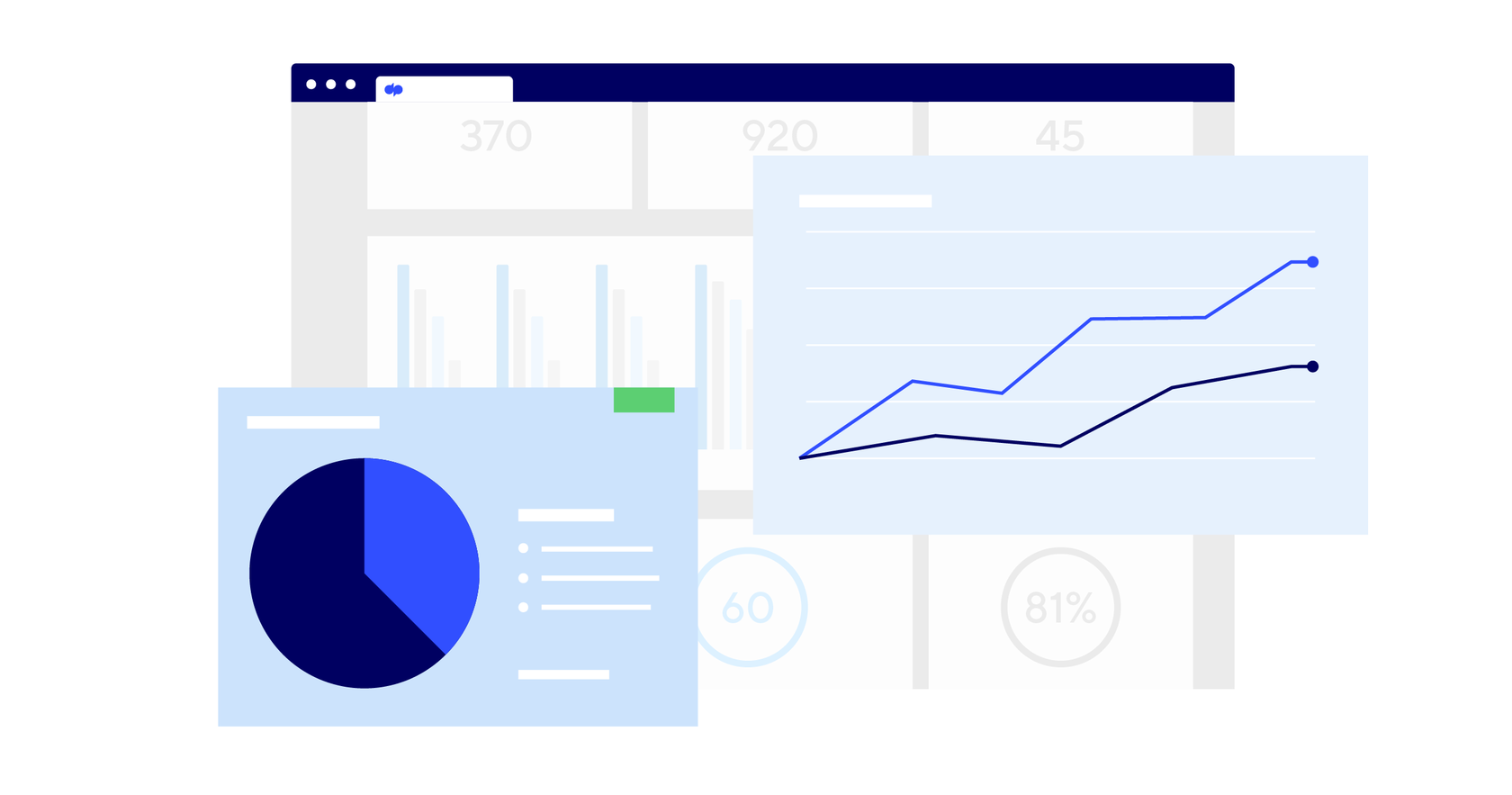 A great business phone should be an intelligent phone system that can help you get better at what you do, and no other features embody that more than call analytics and artificial intelligence. For many companies, call data is a great resource for improving customer service and reaching call center KPI goals.
Business phone systems with AI capabilities and call analytics help to provide critical insights for various teams within the organization. From tracking trends to coaching employees, call analytics and artificial intelligence are two extremely useful—but often overlooked—features in business communications.
For instance, with Dialpad's call analytics feature, sales managers can uncover real-time insights into how conversations are unfolding and see how specific keywords are trending over time. Customers like MarketStar have leveraged these insights to better coach their sales teams and close more deals.
Virtual receptionist
Whether it's to route incoming callers to a specific department or to inform them about holiday hours, a virtual receptionist or auto attendant is here to ensure that all inbound calls to your business are properly responded to. True to its name, a virtual receptionist serves as a stand-in receptionist when your staff is unable to answer the phone or when someone calls during off hours. In addition to upholding your company's professionalism, the virtual receptionist will also assist in providing a positive experience for customers and prospects who reach out.
Many business phones' virtual receptionist function also comes with a myriad of customizations to further ensure that the caller has a pleasant and smooth experience. For example, Dialpad's virtual receptionist allows you to record and play personalized greetings by department so callers know that they've reached the right person.
Call forwarding and routing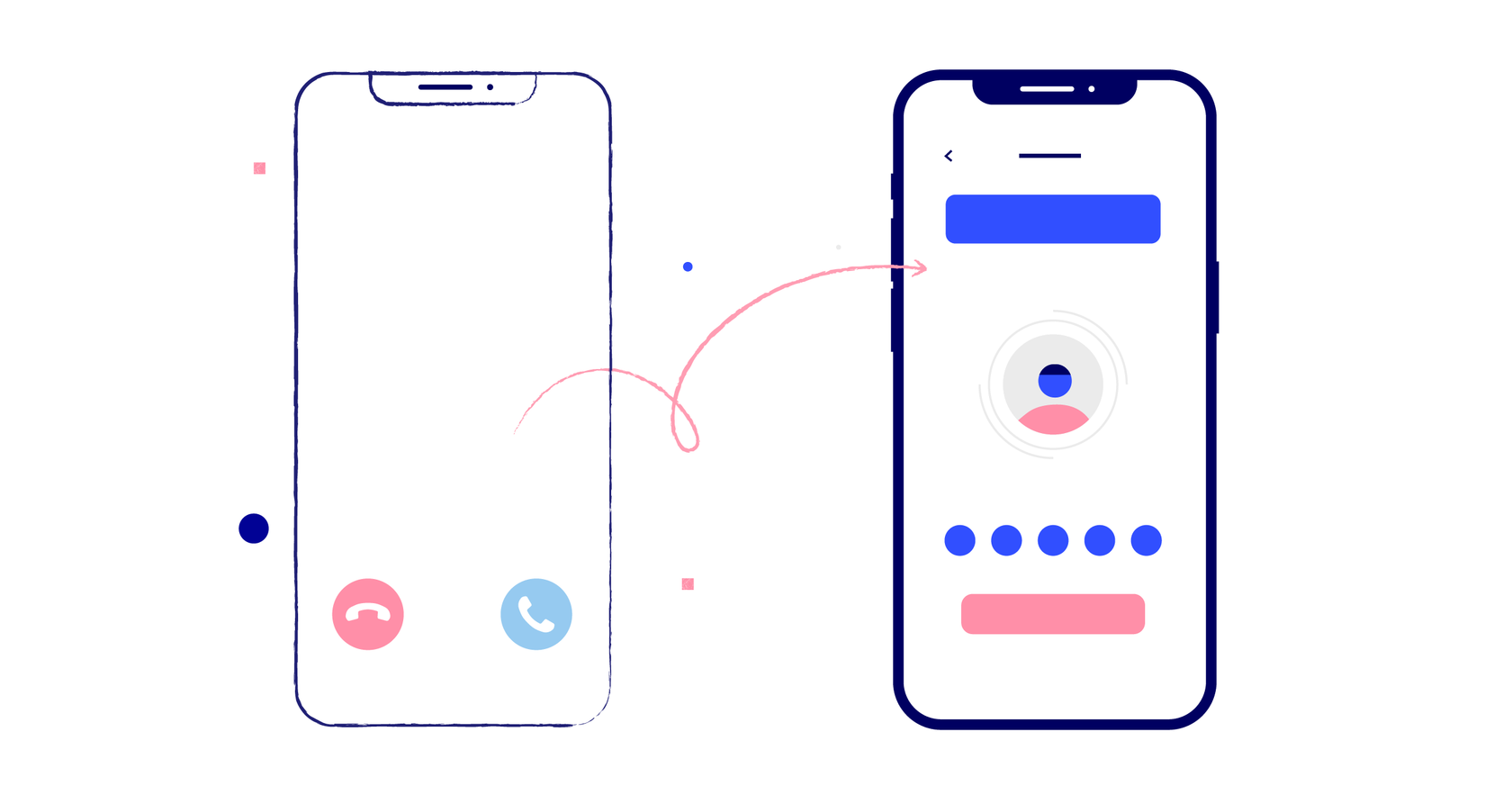 An advanced call forwarding feature helps to ensure that no important inbound call goes unanswered. With call forwarding, you can have the call automatically sent to another number if you are unavailable. This can save the day for sales teams. For example, you can set for your calls to be forwarded to your manager if you are out of the office. If an important prospect calls during the time you are away, your manager can help to take care of business. In some situations, sending your prospect to voicemail could cost you the deal.

Call routing typically works in conjunction with the virtual receptionist functionality. Essentially, call routing helps to sort incoming voice calls and direct them to a specific line or voicemail based on predetermined rules. You can set rules for routing depending on time of day, day of the week, location, and time zone. Thanks to this feature, callers can now find the information, department, or person they are looking for with ease.

A great business phone should enable you to create a great experience for your callers, and both call forwarding and call routing help to achieve that.

Call blocking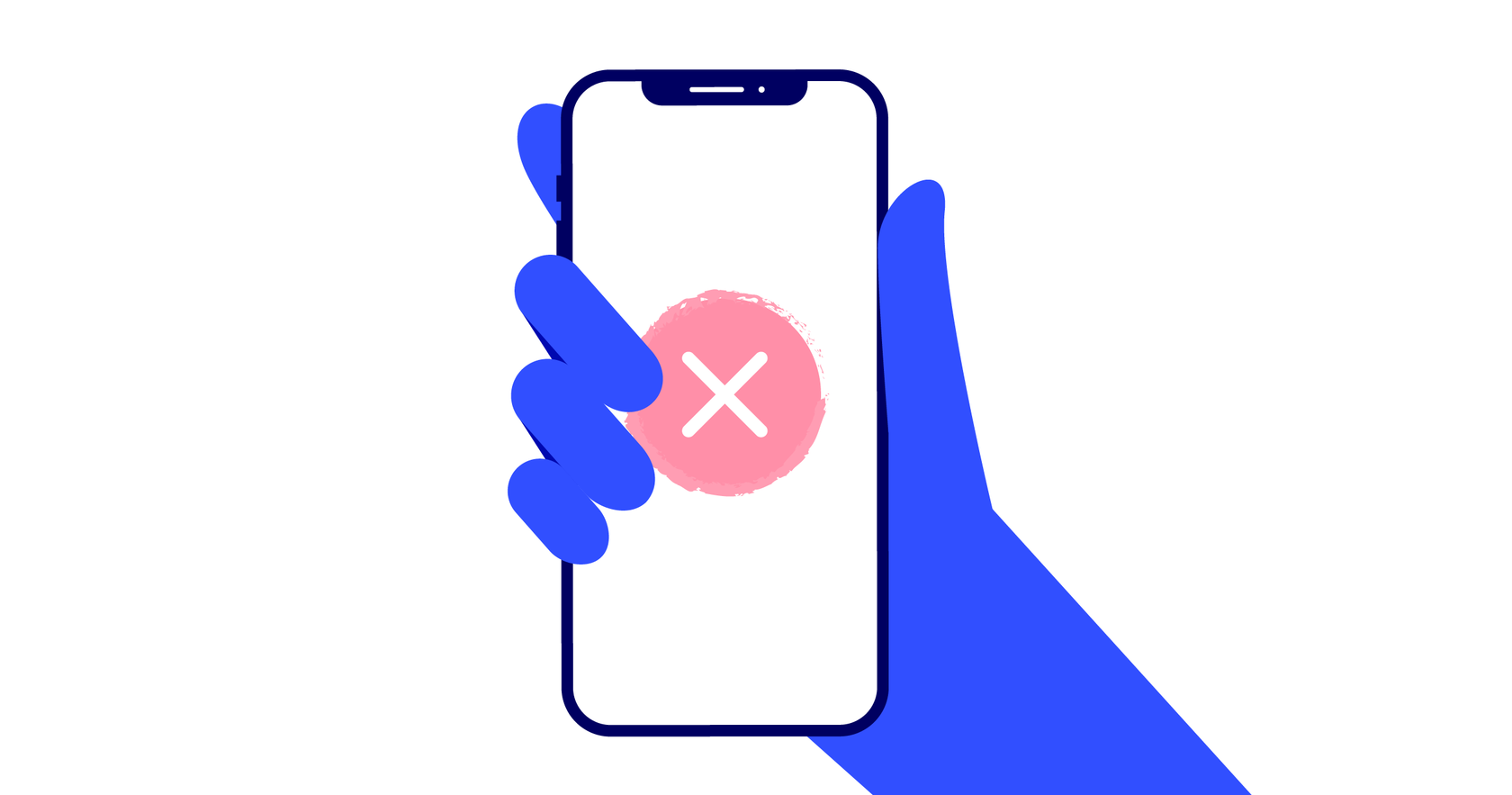 More than just an annoyance, incessant spam calls that clog up your business line can be extremely disruptive to your workflow and productivity. A business phone system that can help you filter out robocalls from the callers that you actually want to hear from is extremely helpful.
Dialpad, for example, takes a multi-layered approach to call blocking. Automatic spam blocking leverages the spam score tied to inbound calls to determine whether or not to allow the call to reach you in the first place. Then you have the option to set rules for inbound calls coming from "anonymous callers" or callers not currently in your contact list.
One of the additional options is IVR screening, which asks the caller to state their name before being connected. Finally, you also have the option to mark any other new, unsaved numbers as spam or block the numbers needed. At the end of the day, having advanced call blocking functionalities on your business phone can save you time from dealing with robocalls and let you fully concentrate on things that matter.
Business app integrations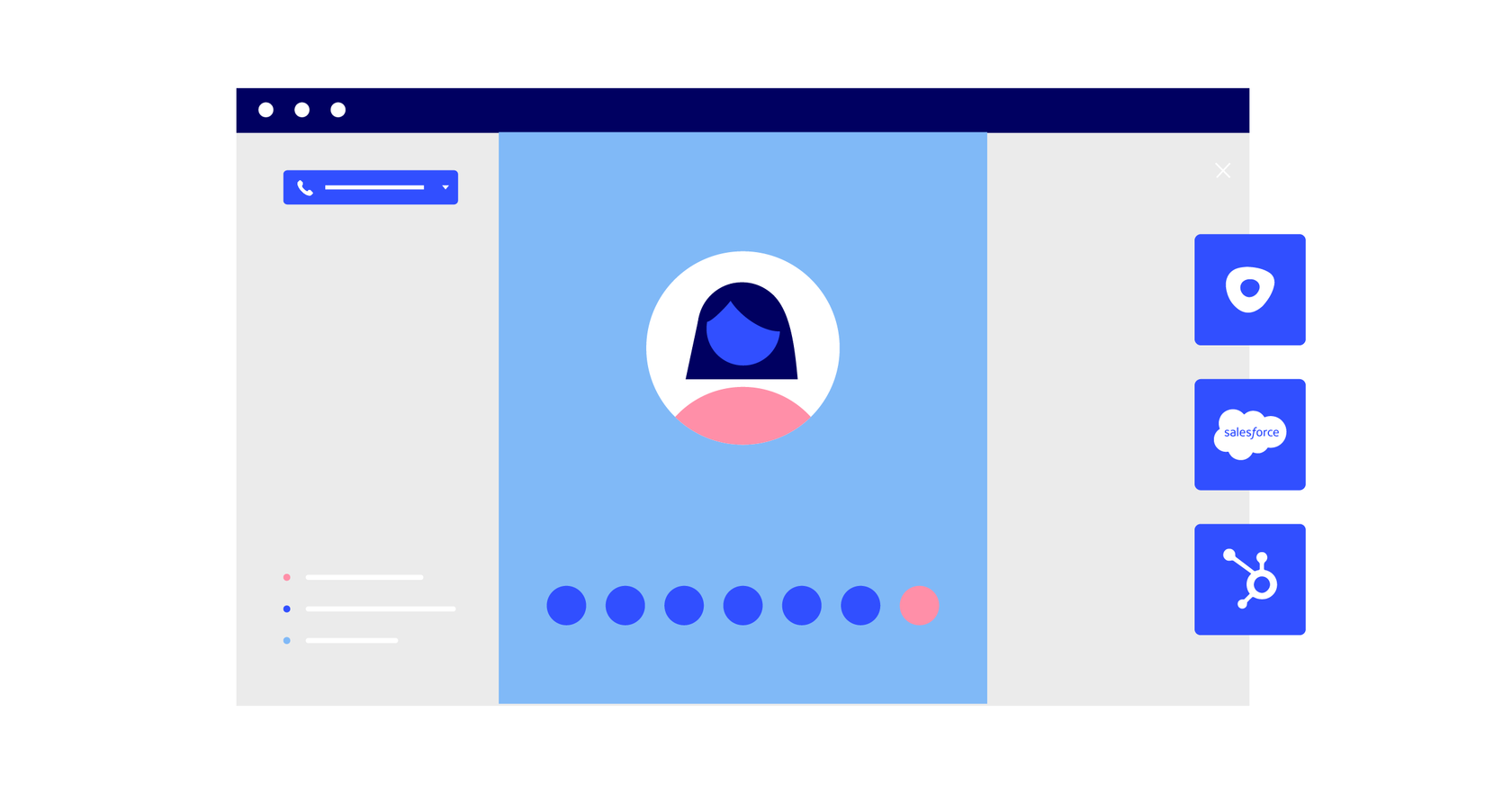 Many employees in modern midsize companies toggle between a wide array of desktop mobile apps on a daily basis, and your business phone certainly doesn't need to be part of the mix. Instead, a great business phone system should be able to help streamline your workflow, and one of the best ways it can do so is by integrating well with the other business applications you use often. For example, when you integrate voice with your sales productivity tools or customer engagement software, you're able to have a single place to interact with your customers regardless of how they reach out to you. Voice is where people go to have their highest value conversations, and so having that integration already puts you ahead of the game.
Mobility: Any device, anywhere, anytime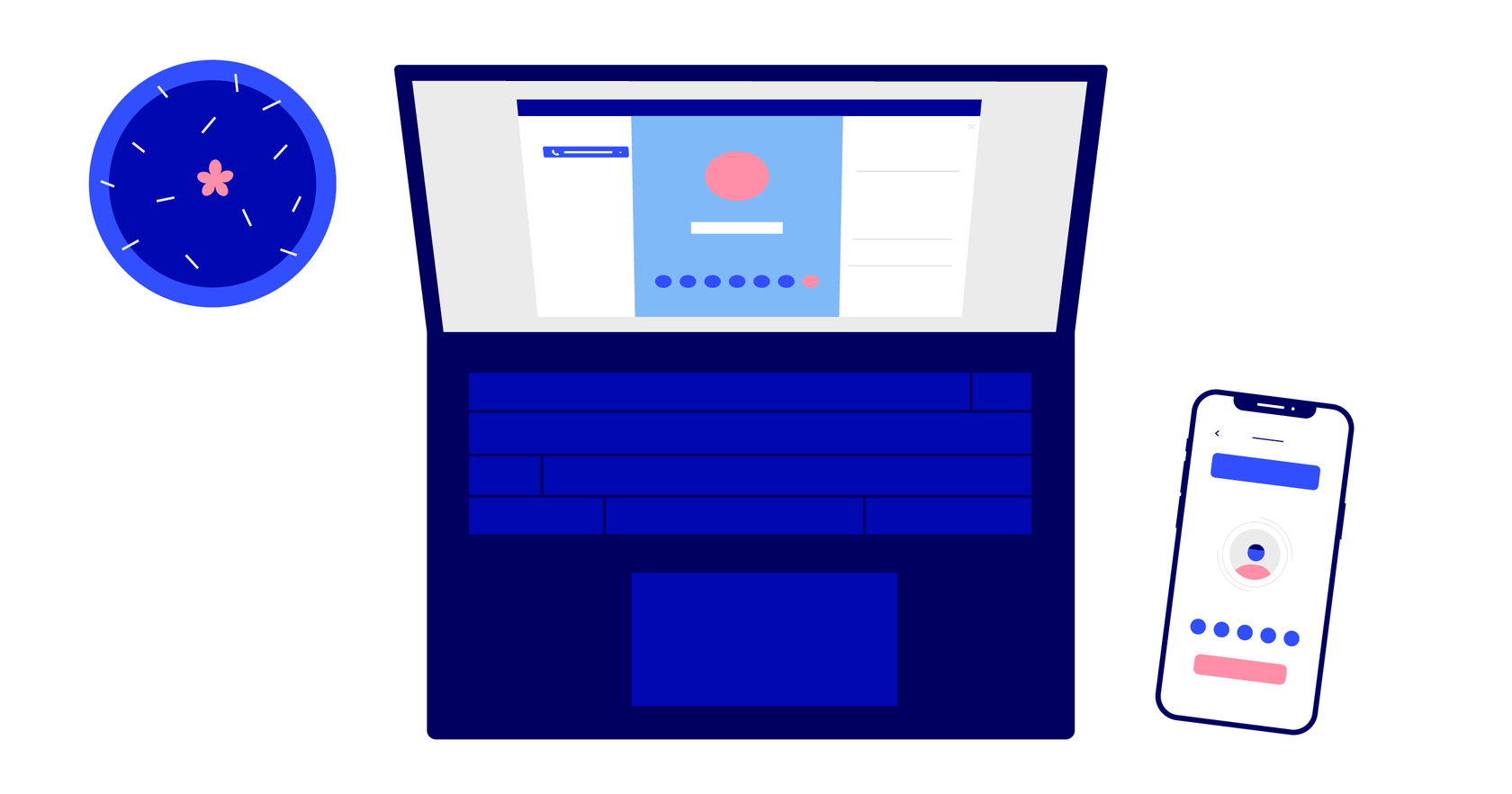 We live in a time where the number of remote workers are on the rise and the overall workforce is more mobile than ever before, which means that mobility is no longer just a nice-to-have, but a necessary feature for modern business phone systems. A company's business communication platform should not be confined to the desk at the office, as employees should be able to access their business phone line on any device of their choosing regardless of where they are.
It demonstrates both professionalism and consistency when your business associates can connect with clients using the same business phone number even if they are working in the comfort of their own living room. A softphone like Dialpad enables you to make phone calls without using an actual, physical phone. With the software application installed on the laptop, the cell phone, and the tablet, each of those smart devices could easily serve as the business phone line to make or receive calls.
More advanced features such as simultaneous ring and call flip further facilitates mobility. When simultaneous ring is enabled, all of the connected devices will receive notification for an incoming call, and the ring will stop once the call is picked up on one of the devices. If you happen to be on your tablet when an important business call came through and you need to use your laptop for the conversation so you can see your notes, you can still pick up the call on the tablet initially and use call flip to seamlessly switch to your preferred device at any time.
More and more people around the world are working remotely at least once a week. Companies vying for top talent should work to accommodate the growing remote workforce. To do so, investing in a business phone system that facilitates the ease of telecommuting is a must.
For midsize companies, these are 10 great features to look out for as you consider a new business phone provider. We invite you to check out and learn more about Dialpad's business phone system!