Visual Voicemail
Visual Voicemail transcribes all of your voicemails into easily readable messages that give you the information you need from unheard voicemail messages without needing to listen to them.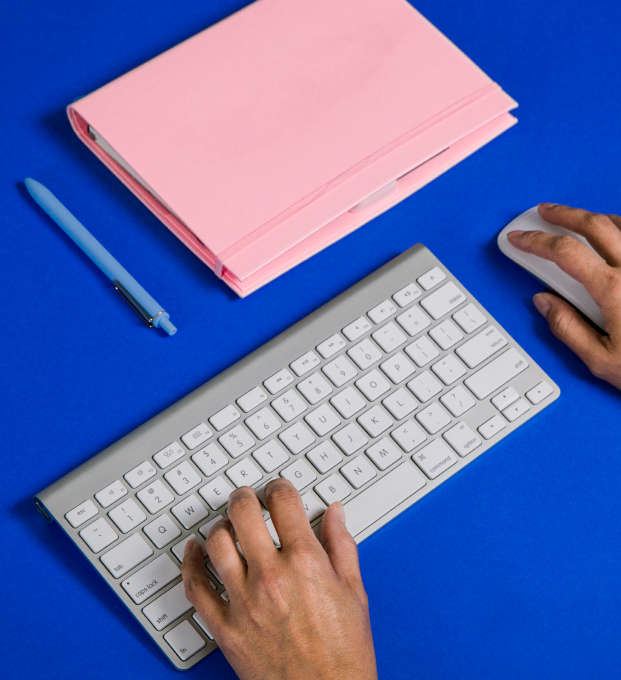 What is Visual Voicemail
Visual Voicemail is a telephony feature that adds a visual interface including Voicemail Transcription to the standard voicemail functionality. Visual Voicemail takes the headache out of checking your voicemail and makes all of the important information instantly available for you to scan and pull out the important, relevant details.

Dialpad's Visual Voicemail functions across all of your devices and works in eighty languages, making it easy to conduct business in different regions.

Voicemail Transcription in Dialpad
Voicemail Transcription is instant and automatic in Dialpad. This means any time you receive a Voicemail, Dialpad will automatically transcribe it for you. You'll see the transcription underneath the audio file that contains your message.

And best of all, Dialpad will send you the Voicemail Transcription as well as the audio file via email, so it's always available in a format that you can quickly share with others if needed.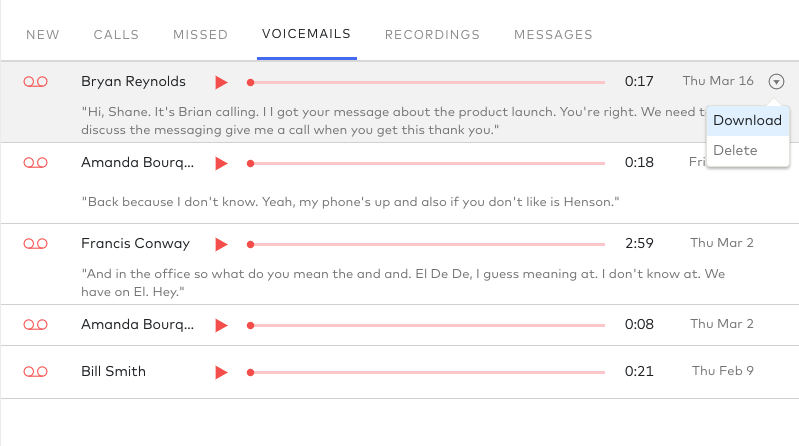 What Was That Number Again?
Voicemail is a must-have for every business, albeit retrieving those messages can be a cumbersome interruption in your day. The fact is that when you're busy and being productive, you don't always have time to check your voicemail and listen to the messages. And if the person who left the message spoke just a little too quickly for you to jot down those details, you'd have to listen to the audio message more than once. The Voicemail Transcription feature takes any voicemail you receive and turn it into text so that you can actually read your voicemails, quickly scan them for important details like names, dates, times, and numbers without having to spend time logging into your voicemail message box and listening to messages all the way through.
Frequently Asked Questions
What Dialpad plans include Visual Voicemail?
Currently, Visual Voicemail is available on Dialpad Standard, Pro, and Enterprise plans.
How do I get Voicemail Transcription?
It happens automatically. Any time someone calls your Dialpad number and leaves you a message, Dialpad transcribes the message for you.
Where can I find my Voicemail Transcription?
The Voicemail Transcription will be available under the "Calls" section of your Inbox. Dialpad will also email you a copy of both the transcribed and audio version of the message.
Is Visual Voicemail available on mobile apps?
Yes—you'll see Visual Voicemail on both iOS and Android mobile apps.