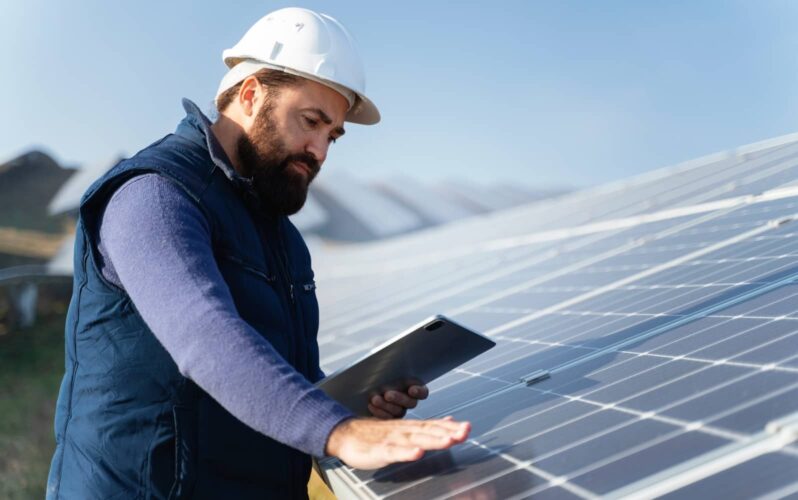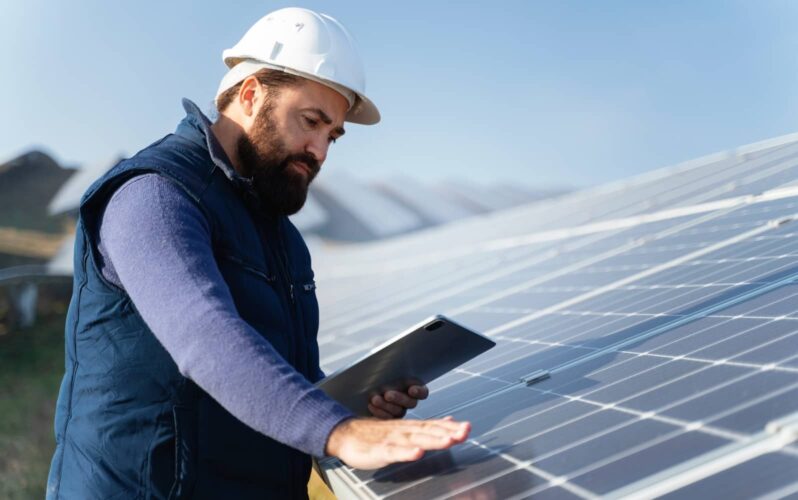 ---
solarZero is New Zealand's leading solar energy services company, offering homeowners access to cleaner, smarter energy, without the upfront costs. The company's mission is to help accelerate New Zealand towards its target of using 100% renewable energy. Vivian Gervais, solarZero's Senior Network Engineer, is the system support admin for the company, and he's tasked with making sure employees have access to efficient, modern technology.
Customer experience is a big focus for solarZero, which is why they needed a modern phone system that is highly reliable and doesn't drop calls, allows their team to work in and out of the office, and is easy to use. While solarZero was already using a cloud phone system, they couldn't justify the outrageous cost—especially after multiple system outages disrupted their business.
Better reliability = better customer service
After dealing with service outages with their previous provider, solarZero needed a business phone system that they could count on. Gervais noted that a majority of sales outreach and customer care happens over the phone—meaning a dropped call is a missed opportunity or an angry customer.
Dialpad runs multiple, redundant servers around the globe so system updates or even outages won't disrupt business. And because Dialpad's app works on laptops, mobile phones, and tablets, his team can be just as productive from anywhere—ensuring they never miss an important business call:

"
90% of our business is done through the telephone. If our phones don't work, our business comes to a grinding halt.
"
Vivian Gervais
Senior Network Engineer
Reduced costs—not functionality
Picking a VoIP phone system often comes down to finding the right features at a rate your business can afford. With solarZero's previous provider, they actually had all the features they needed. In fact, Gervais mentioned they were "extremely satisfied" with their previous service in terms of functionality (minus the outages). But when it came to the bill, it just wasn't worth it.
By switching to Dialpad, solarZero not only had all the necessary calling and routing features they needed, but it was also at a fraction of the price. As they continue to grow, they look to upgrade their plan to include contact center features like call monitoring, in-queue callback, and contact center analytics to further improve customer service:
"
It was the most cost-effective solution for what we needed.
"
Vivian Gervais
Senior Network Engineer
"Anyone that uses a cell phone can figure out how to use Dialpad"
Even for a solar company, they didn't want to spend a lot of energy implementing and training their employees to use a new phone system. With hands-on support, Dialpad was able to get every solarZero employee set up quickly.
"The Dialpad onboarding team was always available to answer questions on the fly—even after hours. They've been platinum," Vivian said.
With Dialpad's modern user interface, most of their team found it very easy to use. Gervais remarked that some picked it up right away, while others took only "a week's worth of training" to get them up and running. Gervais commented how "anyone that uses a cell phone can figure out how to use Dialpad. It's totally intuitive."
An integrated tech stack for greater productivity
Because the business runs on Google Workspace, solarZero's team heavily uses the Dialpad <> Google Workspace integration. It allows them to unify their data and they are now able to see their chat history, upcoming events, and contact info—all in one place:

"
As an IT team, if there's anything we can do to create a seamless experience for our employees, we do it. So when it came to Dialpad and their G Suite integration, it was a huge plus.
"
Vivian Gervais
Senior Network Engineer
By switching to Dialpad, solarZero reduced costs while improving call reliability. With a powerful AI-powered communications platform that integrates with the tools they're using every day, their team is ready to battle climate change for years to come.
Take Dialpad for a spin
Sign up for a 14-day free trial to get phone calls, video meetings, and instant + SMS/MMS messaging in one place. It takes just a few minutes to get started, and you'll be set up with a virtual phone number too. Or, book a demo with our team!